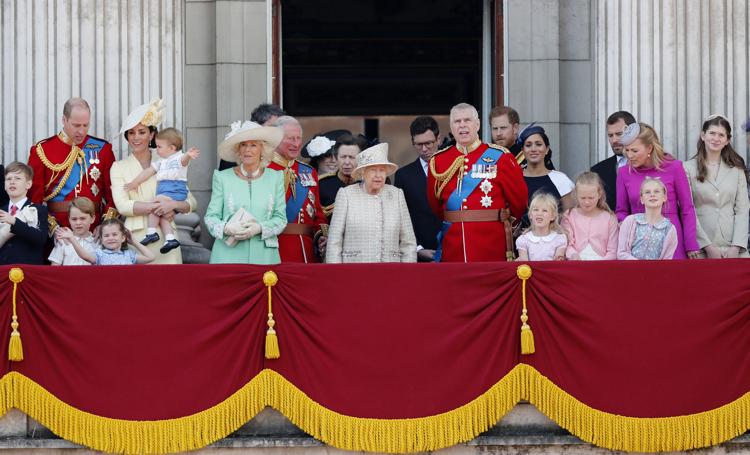 The British royal family is among the largest and richest in Europe — most of Queen Elizabeth II's immediate family, including several of her cousins, are full-time royals.
The Queen's activities and her family are largely funded through the Sovereign Grant, which amounted to £82.2 million (about $103 million) in 2018-19. That's a large amount of money, but it also has to cover the renovation of Buckingham Palace, a major 10-year undertaking.
Still, the "firm" — as the family is known in the UK — is getting smaller.
Their departure means the number of adult working royals has been cut to 14.
Harry and Meghan will join many of the Queen's other grandchildren who work outside the royal family: Prince Andrew's eldest daughter Princess Beatrice works at the software company Afiniti, while her sister, Princess Eugenie, is a director at the Hauser & Wirth art gallery. Zara Tindall, Princess Anne's daughter, is a successful equestrian. Her brother Peter Phillips has worked in sports management.
Be the first to know
Get local news delivered to your inbox!