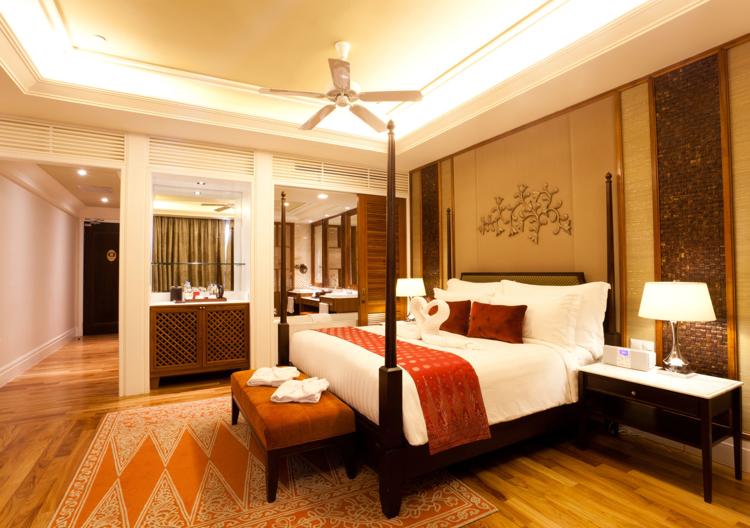 If you're planning a special trip or staycation to celebrate a birthday, anniversary, or honeymoon, it might seem like a good idea to see if you can get a hotel room upgrade. After all, it's a festive celebration, and chances are, the hotel has some empty suites anyway. Right? Maybe.
"The bottom line is that hotels want to take care of people who are celebrating," says Miller. "The nicer (in terms of luxuriousness) the hotel, the more likely they will give a hotel room upgrade." He gives the example of a mid-range hotel, where there's just not much available for guests to upgrade to in terms of fancier room types and plush amenities.
However, as former flight attendant Philip Weiss told Oyster.com, don't expect an upgrade just because you say you're celebrating. Instead, it's likely the hotel might just turn the tables: "The hotel staff will likely try to upsell you on that overpriced 'romantic' suite with full-hotel amenities included."
Should something go very wrong during your stay, though, definitely inquire about bumping your quarters up a bit. "The only real way to get a hotel room upgrade is if something is broken in the room you paid for or you suffered some traumatic experience or personal loss during your stay," Weiss says. "I have heard of this happening to a friend that came back to their hotel room at 2 A.M. to find that it had been double-rented and there were strangers sleeping in their bed. They got a lot more than a room upgrade."
Need to get away?
Start exploring magnificent places with our weekly travel newsletter.