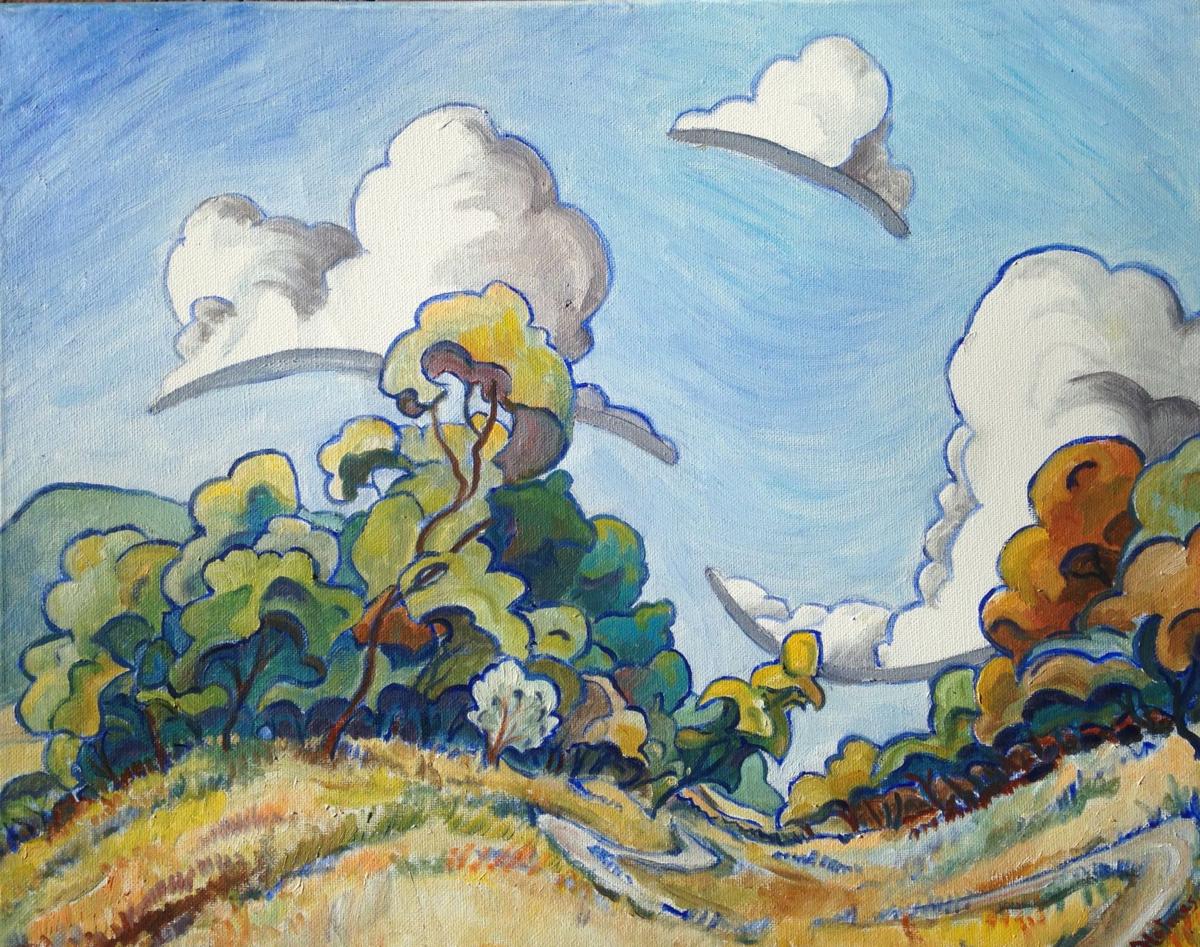 Artist Tim Holmes was awarded a comprehensive artist-in-residency by the Montana Historic Preservation Alliance. As a celebration of Montana preservation and the National Parks' 100-year anniversary, the residency sent him around the state for most of the summer, painting historic sites and parks. Tim created about 35 works over 5 sites: Glacier Park, Virginia City, Traveler's Rest State Park, Virgelle and Butte., resulting in oil paintings, with some acrylic, watercolor, ink and pencil works. Tim is a sculptor at heart and much of his work reflects a sculptor's eye, which we find in the sculptural shapes of a forest or the shapely movements of whole landscapes, moving as if alive. 
The works will be on display at the artist's studio for one weekend only. A few of the works will appear with those of five other national artists, each of whom worked in one of the above locations, in an exhibition that will tour around Montana in summer, 2017.
Tim Holmes Studio - 446 N. Hoback St., Helena
Hours: Fri., Dec. 2, 5-8 PM,
Or call for an appointment. 406-579-3178
Be the first to know
Get local news delivered to your inbox!