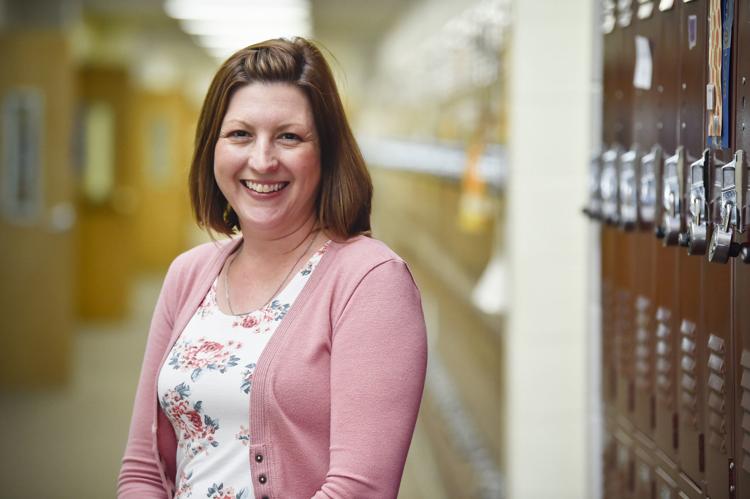 Stephanie Bauch is a nurse who keeps busy. She spends her days rotating between East Helena school district's four schools to ensure the nearly 1,300 students receive the best care possible. 
"I strongly believe that school nursing is very different than any other type of nursing and is misunderstood by the large majority," Bauch said. "All nurses perform many different roles. As a school nurse you are a direct care provider, educator, case manager and health official, among other roles."
Most of the time, Bauch is performing these roles by herself. Sometimes she may be the only health care provider that some children see.
"You have the opportunity to help identify illnesses and educate students, parents and school staff on illness and disease processes," Bauch said. "School nurses play a vital role in the safety, development and education of our children." 
Lisa Mortieau, art teacher at East Valley Middle School, said Bauch takes on the role of a teacher in her work. She teaches lessons on hygiene, self-care and body development in addition to dealing with skinned knees, vomiting and the occasional lice case.
Bauch also measures and weighs students and checks their eyesight to ensure they have the tools necessary to succeed in school, Mortieau explained. 
"She continues to do all of this with pleasant smiles for the staff and for the students of our school," Mortieau said. "She is truly treasured."
Bauch said she never questioned whether nursing was the right profession for her. She is a caretaker in all areas of her life and nursing is a natural fit.
"Nursing is a very important and rewarding career," Bauch said. "Whether providing direct care to a patient, educating people about health issues or connecting people with health resources, as a nurse you have the opportunity to greatly impact people's lives each and every day."
She spent the first several years of her career working on labor and delivery at St. Peter's Health. From there, she spent the next 11 years as the lead clinic nurse at Partners in Pediatrics. She is on her fifth year as East Helena's school district nurse.
"She is amazing," said Shawna Pratt, Prickly Pear Elementary School paraprofessional. "Always providing first-rate care to our students with knowledge, compassion and kindness. She works tirelessly, shifting from school to school. We are so blessed to have her."
Bauch said she was surprised and honored to hear she had been chosen by her peers as one of the Helena area's best nurses. 
"There are so many incredible nurses out there," Bauch said. "To be recognized among them is pretty rewarding."