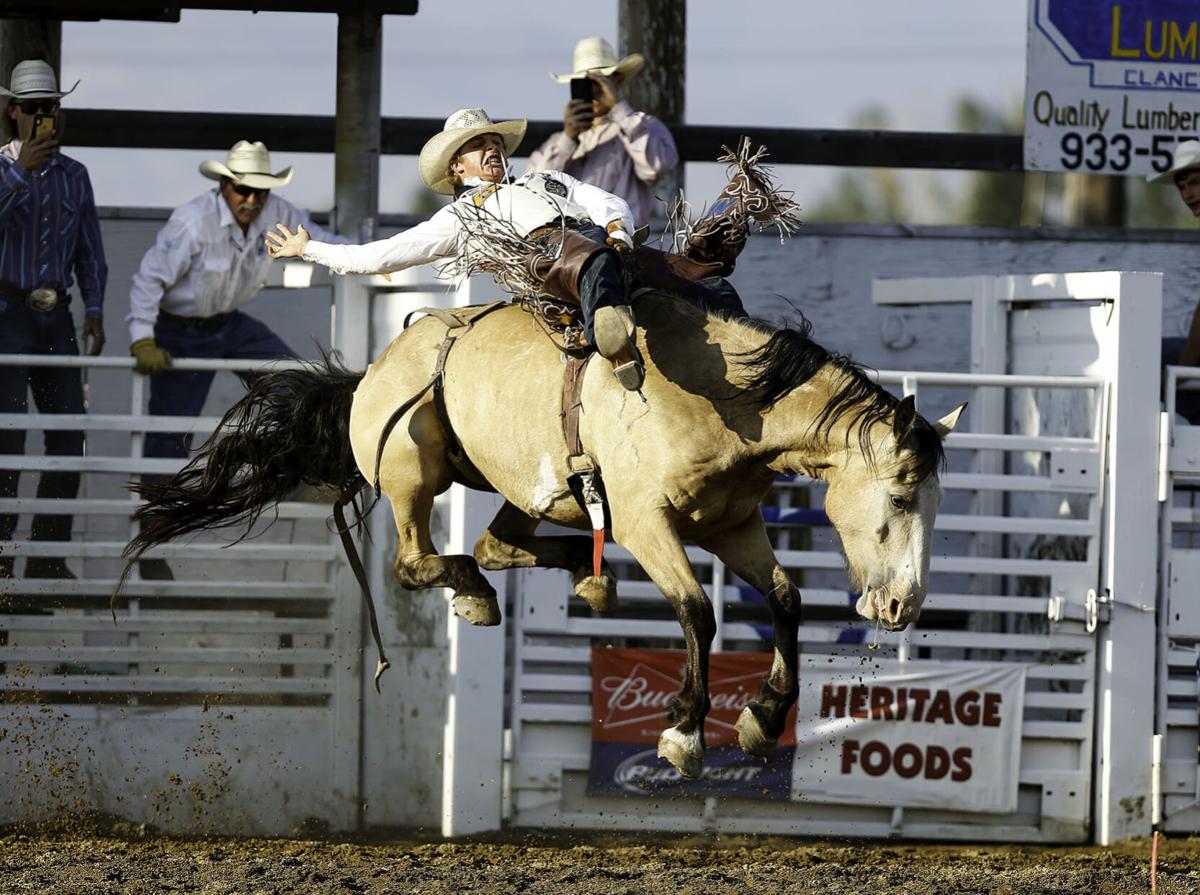 LINCOLN, Neb. — After leading most of the way in the all-around competition this past week at the National High School Finals Rodeo, Helena's Sam Petersen capped an impressive showing by winning the all-around championship at the Lancaster Event Center Saturday night.
Petersen started the final day sitting in third place, but wound up winning the all-around championship after taking second in both bareback riding and steer wrestling.
Petersen trailed by 35 points in the all-around going into the final day, but his final total of 1,150, allowed him to overtake Clay Clayman of Highlandville, Missouri, and Cooper Cooke of Victor, Idaho, for the title. 
In bareback riding, Petersen finished second with an average of 232.5, which was one point short of Kelby Schneiter out of Rexburg, Idaho who finished with 233.5. Kaleb Norstrom of East Helena took third with an average of 231.5. Helena's Spur Owens finished 15th.
Petersen also had the second-best average in steer wrestling at 15.93. Cole Detton of Great Falls managed a 15th in the same event.
In barrel racing, Montana was also well represented as Lacey Lawrence of Jordan took fourth (52.77), followed by Alexis McDonald of Gardiner in fifth (52.78) and Sidney's Trista Hovde (53.17) in ninth. 
Also from Montana, Lexi Murer of Bigfork was sixth in pole bending, Garrett Cunningham of Broadus was sixth in saddle bronc and Caden Fitzpatrick of Polson was 13th in bull riding.