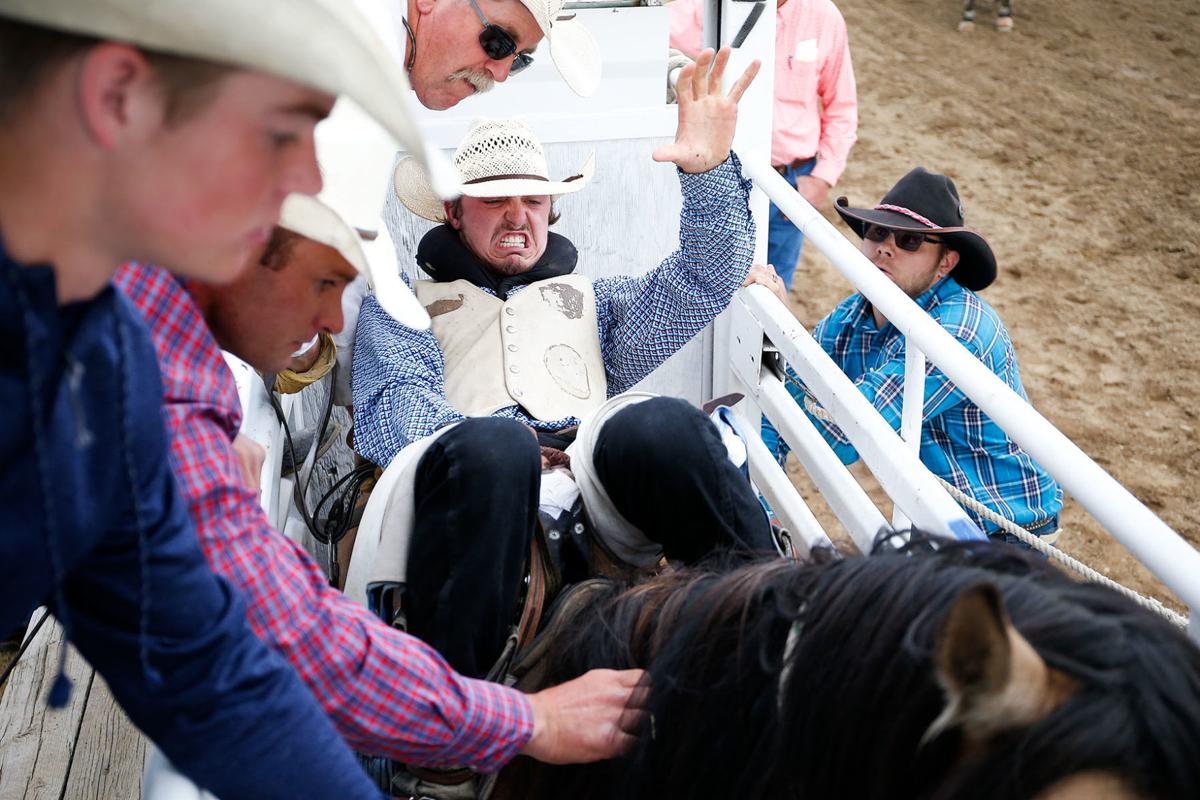 EAST HELENA — Helena cowgirl Stephanie Bartmess successfully retained her East Helena NRA ladies barrel racing championship on Saturday, spinning around the cloverleaf in the E.H. Arena in 17.91 seconds.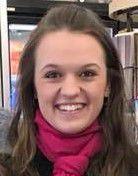 Bartmess, an upcoming senior this fall at the University of Providence in Great Falls, was the quickest of three cowgirls that broke the 18-second plateau at the 56th annual East Helena Rodeo.
Alicia Stockton (Cut Bank) placed runner-up at 17.97, while Helena's Cierra (Kunesh) Erickson took third in 17.98. Cierra's husband is PRCA world steer wrestling leader Ty Erickson.
"My goal today was to just have a nice smooth run, and to have fun," related Bartmess, who gathered $1,368 in prize money for her triumph. "So I accomplished my goal and I'm very happy with that."
She was riding her trusty steed "Czechs," a 6-year old she's been racing for one year. She improved her winning time from last year by 8/100ths of a second, when she went 17.99 in 2018.
Bartmess recently completed her junior season for the Lady Argos Rodeo Club, among her top performances being a third-place showing at the Bozeman College Rodeo.
"Another highlight was when I broke the (Bozeman) Kountz Arena record, with a time of 13.5 seconds," Bartmess recounted.
The other local area winner was steer wrestler Klate Greany of Helena, who won the steer wrestling crown with a time of 4.2. He pocketed $783 for his efforts.
He was followed by Kyle Callaway (Billings) in 4.4 in second-place, Jhet Murphy (Helena) in 4.5, and Kolby Bignell (Helena) who took fourth in 4.6.
In the tie-down, Jesse Medearis (Belgrade) performed the best run, with an 8.8 for $950. Second went to Jade Gardner (Winneett) in 8.9.
Shawn Perkins (Roberts) won the bareback bronc riding, collecting $498 for his 69-point ride. Brice Patterson (Bozeman) took second with a 62.
The saddle bronc was captured by Tyler Friend (Arlee), with 79 points, who garnered $611. Second place went to Weston Mann (Sheridan) who tallied a 76.
Bull rider Cole Wagner (Valier) claimed the title, posting an 81 while earning $711. Payton Fitzpatrick (Polson) finished runner-up with 80 points.
There was a 3-way tie for the team roping title in 5.3 seconds, consisting of Travis Stovall/Kyle DeSaveur (Shephard), Gavin Duncan/Trace Fuller (Bozeman), and Garrett Duncan/Coby King (Dillon).
The ladies breakaway saw a tie for first, between Stephanie Rollins and Cassie Jumper, at 2.4 apiece.
In the Junior circuit the breakaway was captured by Ryley Mapston, while Kassidy Dunagan won the barrels.
The rodeo festivities conclude on Sunday at the East Helena Arena, with the 406 Mini Buckers riding miniature bulls and broncs, beginning at 11 a.m.
Be the first to know
Get local news delivered to your inbox!