It would be the last hike of the season, Jessica Newton had excitedly posted on her social media platforms.
Come winter, many lakes and rivers can start to freeze over, presenting a beautiful, but potentially deadly situation. Here's what you need to…
As the mercury rose late morning last Wednesday on an unseasonably mild December day, so, too, did the traffic on Mark Sather Trail, a popular…
This would have been the 23rd year for Camp Grouse, pitched in a small clearing among maple trees in the Chippewa National Forest, but COVID-1…
As one is exploring the outdoors, trail safety should be at top of mind. While human attacks on most trails are quite rare, it's important to …
Beating the books is difficult. Collecting your winnings should be easy.
Helena's Nathan Phillips and Michela Westoff of Missoula captured the 16th annual York 38 Special mountain bike racing championship on Saturda…
Helena High narrowly bested Capital in combined team score on Thursday in what was the first crosstown track and field meet since 2019.
Missoula Sentinel standout offensive lineman and BYU commit Dylan Rollins named the 2020-21 Montana Gatorade Football Player of the Year.
After rain pushed the crosstown tennis dual into Wednesday, Helena Capital won three of four matches to win the girls matchup. 
More than 375 Montanans in the Class of 2021 have committed to or signed with college athletic programs so far.
MISSOULA — The Montana Grizzlies softball team started Thursday with an upset win, then lost a tight one in the second round of the Big Sky Co…
Montana State's Caleb Neth, a Manhattan product, earned his third bronze medal in Big Sky Conference competition.
Patrick Baldwin Jr., one of the nation's top recruits, announced Wednesday that he will stay in his home state and play for his father at Milwaukee.
A Michigan State grad transfer announces his commitment to the Montana football team.
Sayer Patton averaged more than 30 points a game at Choteau as a senior but played sparingly for Carroll this past season. 
Montana has two of the top three leaders in the women's heptathlon after the first day of the Big Sky outdoor track and field championships.
"Those moments are definitely special to us...that's what brought them to Carroll is for them to be able to accomplish that goal of being a co…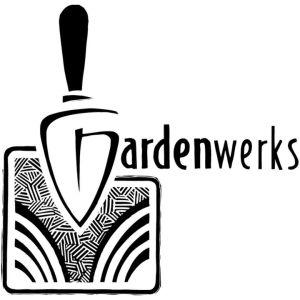 Marysville House Historic Bar & Steak House
PHOENIX (AP) — Trevor Rogers pitched six strong innings and Jesús Aguilar had three more hits to lead the Miami Marlins over the Arizona Diamo…
SEATTLE (AP) — Zach Plesac's day started with a frantic search for a pair of cleats after learning he'd left his normal road spikes behind in …
DENVER (AP) — Josh Fuentes homered for the second straight game to back seven shutout innings from Chi Chi Gonzalez, and the Colorado Rockies …
HOUSTON (AP) — Myles Straw scored on a wild pitch in the 11th inning to give the Houston Astros a 4-3 win over the Texas Rangers on Thursday night.
SEATTLE (AP) — Cleveland's Zach Plesac lost his no-hit bid with no outs in the eighth inning when Seattle's J.P. Crawford lined a clean single…
DETROIT (AP) — Michael Fulmer shut down Kansas City's ninth-inning rally for his second save, and the Detroit Tigers' won 4-3 Thursday to exte…
ST. PETERSBURG, Fla. (AP) — Rich Hill joined Cy Young and Nolan Ryan as the only pitchers to strike out nine against the Yankees at age 41 or …