Forty-nine years. That's how long it's been since a Capital City athlete qualified for the U.S. Ski Team. But the wait is finally over, in the…
Despite protests from the Japanese public and an ongoing state of emergency in Tokyo, organizers maintain that the Olympics will still go ahea…
TOKYO (AP) — An online petition with more than 350,000 signatures calling for the Tokyo Games to be canceled was submitted Friday to local org…
Hiroshi Mikitani, the CEO of Rakuten, tells CNN exclusively that it's a "suicide mission" to be hosting the Tokyo Olympics this year - the Ope…
TOKYO (AP) — Japan's rollout of COVID-19 vaccines began belatedly in mid-February, months behind the United States and many other countries. O…
With a crisp white graphic look and roomy pockets, the uniforms to be worn by Team USA at the closing ceremony of the Tokyo Olympics were unve…
With a crisp white graphic look and roomy pockets, the uniforms to be worn by Team USA at the closing ceremony of the Tokyo Olympics were unve…
North Korea, citing the coronavirus, has become the world's first country to drop out of the Tokyo Olympics. Here's a look at what it might mean.
North Korea said it would be withdrawing from this year's summer Olympics in Tokyo due to health concerns in the global crisis.
Toby Erickson of East Helena and Barrett Stanghill of Philipsburg both lost quarterfinal matches.
East Helena's Toby Erickson will be making his third attempt to qualify for the U.S. Olympic wrestling team, as he partakes in the Olympic Tri…
Chicago Blackhawks general manager Stan Bowman and Minnesota Wild general manager Bill Guerin were named general manager and assistant GM, res…
Three times in the leadup to the last three Olympic Games, the U.S. went into its final match of qualifying needing just one goal to keep aliv…
The Olympic flame has played a big part in the Games for nearly a century. A look at the lighting of the flame over the past 100 years:
U.S. coach Vlatko Andonovski called up a 23-woman roster Tuesday for April friendlies in Sweden and France, part of the national team's contin…
The Summer Olympics will have much less international flair than usual.
Attending a live sporting event has become a pricey experience. To determine which teams are most expensive to see, Tennessee Sports Betting a…
By the time 2021 ends, a new crop of names in sports will start to become even more familiar. So let's name-drop a few.
Ruth Bader Ginsburg. Kobe Bryant. Alex Trebek. Chadwick Boseman. A look back at celebrities, leaders and other notable people who died this year: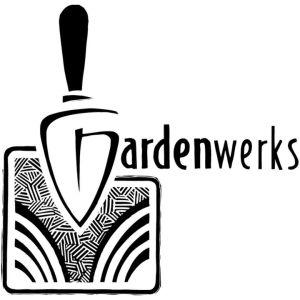 Marysville House Historic Bar & Steak House
One of the early favorites at the 2021 Kentucky Derby. The American gray/roan-colored colt captured the 2020 Breeders' Cup Juvenile at Keeneland.
Known for her technique and mobility, Noguchi will be in the medal hunt as the event makes its Olympic debut. A fan favorite for sure on home turf.
The former University of Oregon standout showed her 800-meter speed down the stretch to earn silver at the 2019 world championships in Doha, Qatar.
She was set to attend UCLA before turning pro in January 2019. She finished tied for second at the Volunteers of America Classic in early December.
The backstroke extraordinaire counts Michael Phelps among his idols. Kolesnikov certainly has a knack for winning like Phelps, too, capturing …
The top professional prospect on the 2020 U.S. Olympic team decided to wait so he could fight for a medal in '21. The athletic, speedy lightwe…
New York Rangers forward Alexis Lafrenière was the top pick in the NHL draft after a stellar stint in the Quebec Major Junior Hockey League. L…