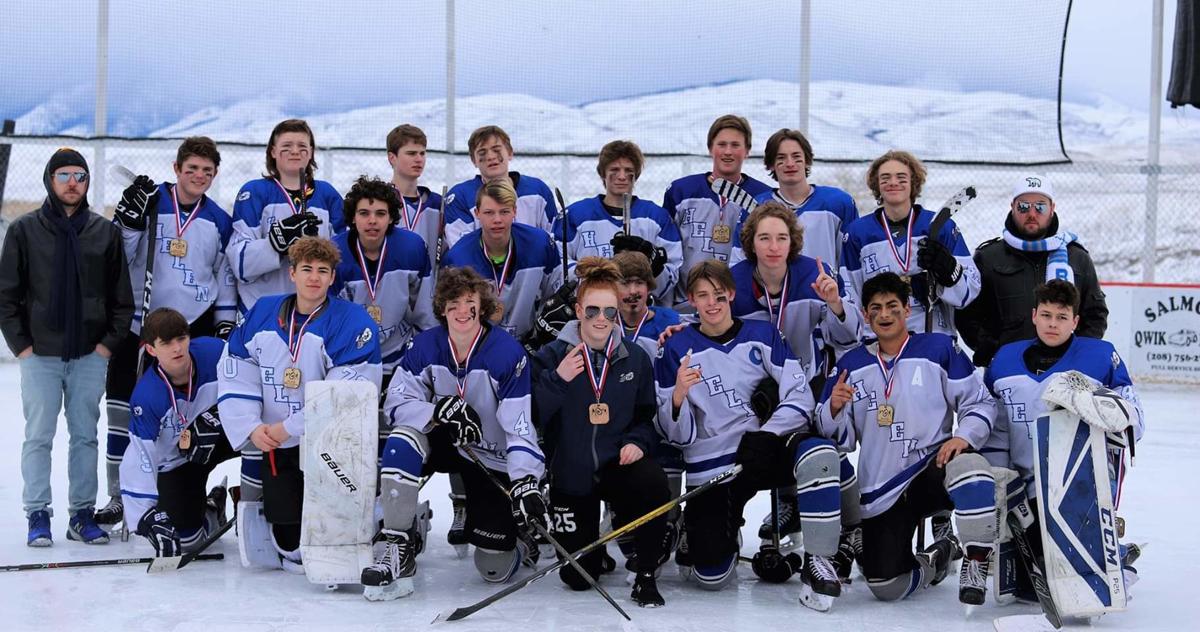 High School Bighorns go undefeated, capture gold medal at The River of No Return Classic in Salmon, Idaho.
Dominating in their first match, the Bighorns bested Skyline High School by a score of 11-1. Goaltender Liam Walker earned the win turning away 12 shots. Zach Zander, Evan Cook, Shane Palcisko and Tamer Billman each found the net twice, and single goals were scored by Mike Girard, Brooklynn Pancoast and Quinn Nichols. Benton Zagula was credited with Skyline's lone goal.
The Salmon Rapids were next to fall to the Bighorns by a score of 9-1. Pancoast and Nichols each earned a hat trick (3 goals), and Billman, Jon Schoof and Dylan Cunningham rounded out the scoring for Helena. Salmon's Will Garrett beat Helena goaltender Jake Garcia to get the Rapids on the board. Garcia was credited with 14 saves.
In what proved to the closest match of the weekend, the Bighorns rounded out pool play with a 4-1 victory over the Suns of Sun Valley. Zander opened the scoring for Helena and Jack Ballard responded for the Suns to even things up. With 6:32 remaining in the 2nd period, Ethan Guge sniped the tie breaking, and eventual game winning goal for Helena. Kyle Markovics and Quill Keller added insurance goals and Walker was credited with the win, having faced 13 shots.
The championship game featured the also undefeated Bonnecrest High Wolves. Markovics and Keller put the Bighorns up 2-0 in the first period. Gabe Lopez brought the Wolves to within one in the second period but Cunningham scored twice in quick succession to put Helena up 4-1. Will Nese and Seamus Sullivan added third period goals and Garcia made 14 saves to win the tournament.
The High School Bighorns will next face-off against Coaldale, Alberta in the Casey Cup. Helena is coached by Troy Green and Trent Sobeck.
Capital High students doing raffle for Alex Barker 
A group of students at Capital High are leading a raffle of a donated car with proceeds going to Alex Barker. A local story to help with ticket sales of this student lead effort would be great. Haley is coordinating marketing and secured the donated car. The car will be raffled at Crosstown Basketball. She can be reached at 406-465-3313. Their advertising file is too large to upload on this site.
Be the first to know
Get local news delivered to your inbox!