Otte won multiple titles at Billings Central and Montana State, and running means just as much to her now as it did then.
All three tournaments were scheduled to start the weekend of April 17-19.
BILLINGS — The status of the Montana USBC Association State Women's Bowling Tournament, set for Billings April 17-May 10, has not been impacte…
Five events are included in the spring sports lineup. 
BILLINGS — Add the Montana Open Wrestling Tournament to the list of sporting events canceled due to the coronavirus pandemic.
The Helena Softball Association announced Sunday that the women's and co-ed league meetings scheduled for March 18-19 have been canceled to he…
ANCHORAGE, Alaska — Longtime Montana resident Jessie Royer continued to lead the Iditarod early Saturday, pulling into the Nulato checkpoint f…
Jessie Royer was the first musher to reach the checkpoint in Ruby, a village less than halfway from the finish line, and a huge spread prepare…
ANCHORAGE, Alaska (AP) — Montana native Jessie Royer stands in eight place in the Iditarod Trail Sled Dog race after completing her 24-hour layover.
Olson has recently qualified for two national competitions. In April, she'll travel to Colorado Springs to compete in the Junior Olympics for …
Thirty-nine local APA members entered the tourneys, with five shooters qualifying for the Premier APA Poolplayers Championships at Las Vegas' …
Montana musher Jessie Royer was second into the Nikolai checkpoint Tuesday morning as the leaders of the Iditarod Trail Sled Dog Race played e…
Helena High has announced the hiring of a new head golf coach pending school board approval. 
The Helena Capital graduate returns to the Octagon Saturday and is the first Montana native to have an official bobblehead. 
Christopher Nicolay and Danielle Bolan were the Handicap All-events champions at the recent USBC Helena City Bowling Tournament at Sleeping Gi…
Helena's Heather Lieberg placed 41st at the U.S. Olympic Women's Marathon Trials on Saturday in Atlanta. Lieberg, 40, posted a time of 2 hours…
With two games left in the regular season, the Helena Bighorns still control their own playoff destiny. 
Two former local wrestlers from Helena recently qualified for the National NAIA Championships, at the Cascade Conference Tournament in Atherto…
HELENA -- At the 1956 Summer Olympics in Melbourne, Australia, the United States Olympic basketball team put on one of the most dominating exh…
"We're here to build boys and help them prepare for the future — just their futures in general; what they're going to face and help them overc…

Marysville House Historic Bar & Steak House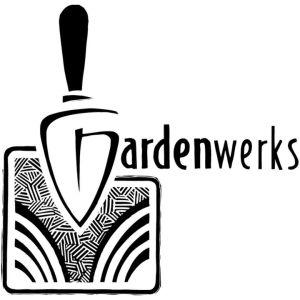 The Helena High School Bighorns hockey team won another tournament last weekend in Great Falls. 
High School Bighorns go undefeated, capture gold medal at The River of No Return Classic in Salmon, Idaho.
Crosstown swimming set for Friday, which will also feature a fundraiser for Alex Barker, who has recently been diagnosed with Leukemia. 
"These kids are Helena's elite. They're our future leaders. These kids are superstars."
Crosstown wrestling and basketball highlight this week's schedule. 
The H-Town Eagles boxing club won four out of five bouts this last weekend in Butte.
Two of Helena's most accomplished active rock climbers haven't even started middle school.