HELENA -- In this week's Sidelines, we visit a multi-National Finals team roper, and a newly crowned national wrestling champion.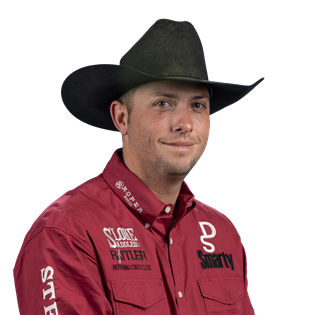 Chase Tryan recently qualified for his fifth Wrangler National Finals Rodeo, placing eighth in the PRCA's regular season team roping standings as a heeler. Tryan, who pocketed $74,775 on the year, and his header Brenten Hall of Jay, Oklahoma, will be competing in Las Vegas' Thomas & Mack Arena Dec. 2-11.
Among the duo's victories this year were the Big Timber Weekly Pro Rodeo, (Sidney) Iowa's Championship Rodeo and the Gooding (Idaho) Pro Rodeo. Tryan and Hall were also co-champions at the Yellowstone River Round-up in Billings. Their season best was a 3.5-second run in Nampa, Idaho.
Tryan, 33, has been on the PRCA circuit for 13 years, and has qualified for the WNFR in 2012 (fourth overall), 2018 (sixth overall), 2019 (third overall), 2020 and 2021. He will be aboard his trusty steed "Friendly" in Vegas next month, who has carried him to the last four trips to the finals.
He started out with the Helena Rodeo Club, placing fourth in team roping at the 2006 National High School Finals Rodeo. In 2008, competing for Montana State University, Tryan and his header captured the NIRA Big Sky Region title.
Tryan is pushing the million-dollar plateau in lifetime earnings, having pocketed $954,328 since joining the circuit in 2008. The 5-foot-8, 165-pound capital city cowboy's best year took place in 2019, when he cashed in $234,480. In 2012, Chase was selected the IR's Male Athlete of the Year.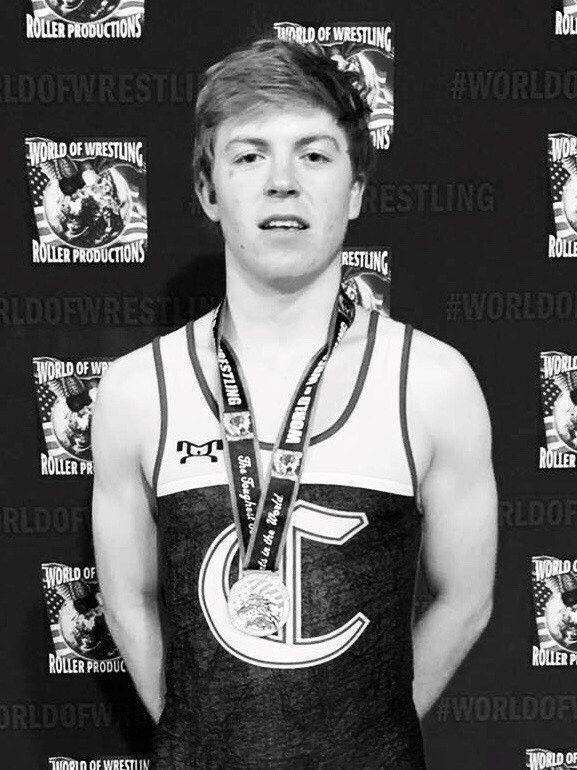 Carson DesRosier captured the USAW Brian Keck Memorial Preseason Nationals tournament title recently in Des Moines. Competing for the Bruin Wrestling Club in the high school 11-12 grades division, DesRosier, a Capital High senior, claimed the 138-pound crown with a 7-2 decision over Tanner Gerber of the Crass Trained: Weigh In Club.
He is believed to be the first local grappler to win a youth national mat championship. Carson, whose parents are Howard and Kari DesRosier of Helena, is a three-time MHSA finalist and two-time Class AA champion for Capital.
A versatile athlete, he is on pace to collect nine varsity letters for the brown-and-gold if he does track and field this spring: four in wrestling, three in track and two in football.
This is DesRosier's 11th appearance in the USAW Folkstyle Nationals preseason and postseason youth tourneys, since he was 9 years old. He is now a six-time All-American, the first five coming in the postseason event: fourth place (2013), seventh (2019) and eighth (2016-17, 2021).
There were 83 grapplers in his division in Iowa. Seeded at No. 6, DesRosier proceeded to run the table, but not before meeting his nemesis, Gerber, in the chipper. A three-time prep champion from Cameron, Wisconsin, he bested DesRosier at the USAW Marine Corps Junior Freestyle Nationals in Fargo, North Dakota, last summer.
But this time, after giving up the first takedown, the Montana matman evened the score with No. 4 seeded Gerber, pulling away for a 7-2 victory via "reversals and back points" for the title.
"I just took it match by match and kept getting a W," related DesRosier, who finished at 7-0 in the tourney, while allowing just 3 points scored against him. "Against (Gerber), I knew in my mind that he was totally beatable, because I have more experience and am more confident in folkstyle than in freestyle. I got him on his back from a scramble after getting a reversal."
The teenager said he was "pretty shocked" when he first won the championship, and it "took a while to soak in," knowing what it's like to be on both sides (winning and losing).
"It's a great confidence builder, too," he added, "and oh yeah, none of this could be done without my lord and savior, Jesus Christ."