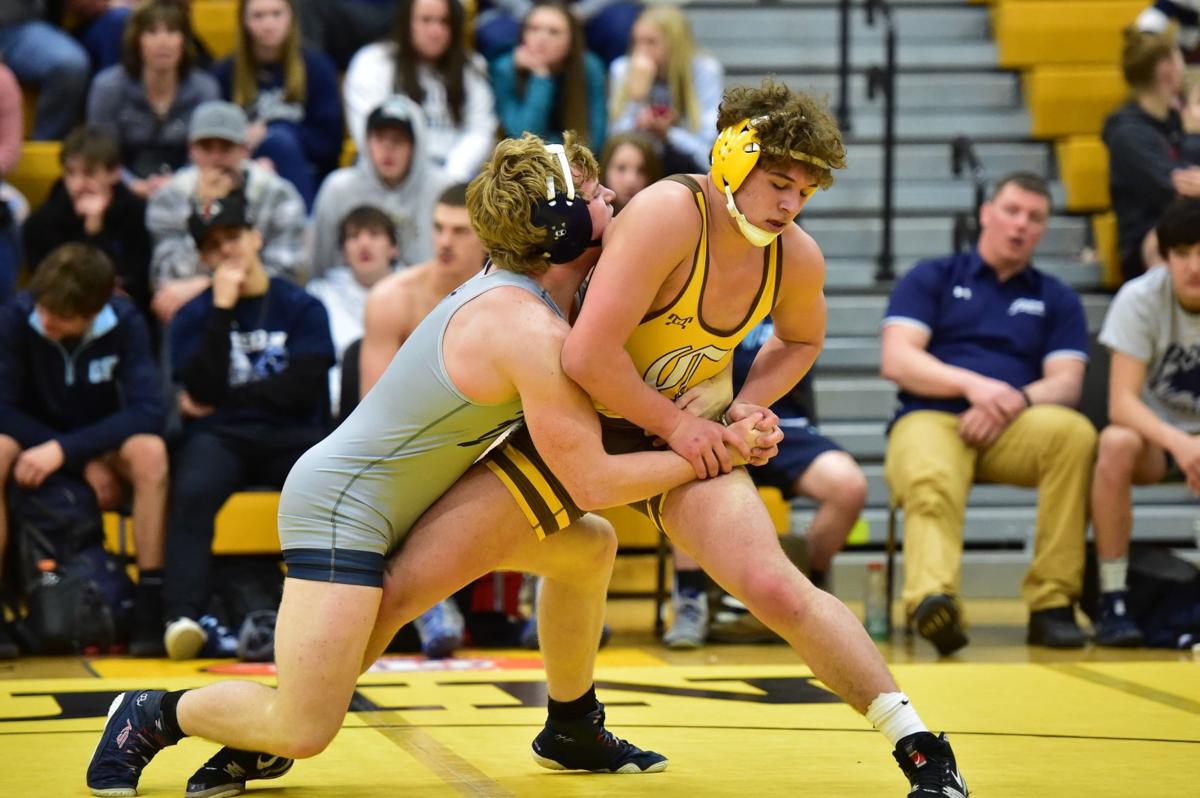 Earlier this week, Helena Capital's Noah Kovick topped the Class AA wrestling rankings and this weekend at the Jug Beck Rocky Mountain Classic, he showed why.
Kovick was among two Capital wrestlers that advanced to the finals of the prestigious tournament Saturday in Missoula. However, he was the only Bruin who would walk away with an individual title as he took home the 182-pound crown following a technical fall over Paxton Boyce of Flathead thanks to a 15-0 decision. 
"My strategy here was go out and prove I'm No. 1 in the state, like I'm supposed to be here," Kovick said. "I was really good with my legs on top. I got a few turns. I got it done on my feet quite a bit. I got a few good throws. I just flowed.
Kovick's title win came after an 8-3 decision in the semifinals, his closest match at the tournament. He has just two losses this year as he chases a state title.
"Winning here kind of sets the pace for me for state," Kovick said. "There's no point in stopping now."
You have free articles remaining.
"Noah had a tremendous weekend," Capital head coach Jeff Mahana said. "He capped off the tournament with a tech fall in the final. He is really turning up his intensity in the second half of the season." 
Zane McCormick also earned his way into the finals but would settle for second place after dropping the 205-pound championship to Elijah Davis of Great Falls High. McCormick dropped a 4-3 decision.
Carson DesRosier also finished off a solid week with a fourth-place finish at 132 pounds. He was third in his weight class a year ago. Josh Lee (285) and Wyatt Schneider (145) each finished seventh as well for the Bruins.
Ian Mehrens was the only Helena High wrestler to finish in the top eight and he did so finishing eighth at 120 pounds. 
In the team race, Great Falls High ran away with things, taking first with 213 points. Kalispell Flathead was second with 194 and Mead, Washington was third. Capital finished a respectable sixth overall and fifth among Montana teams with 126 points. 
Helena High finished 24th with 43.5 points. There was a total of 30 teams in attendance from Montana, Washington, Idaho and Wyoming. The Jug Beck, named for the Missoula Sentinel coaching legend, is the most prestigious tournament in the state outside of the All-State state tournament held every February in Billings.
This year state wrestling is slated for February 14-15 in Billings at the Metra. 
Chris is the sports editor and lead preps reporter for the Independent Record and 406mtsports.com. Follow him on Twitter @cmpetey406