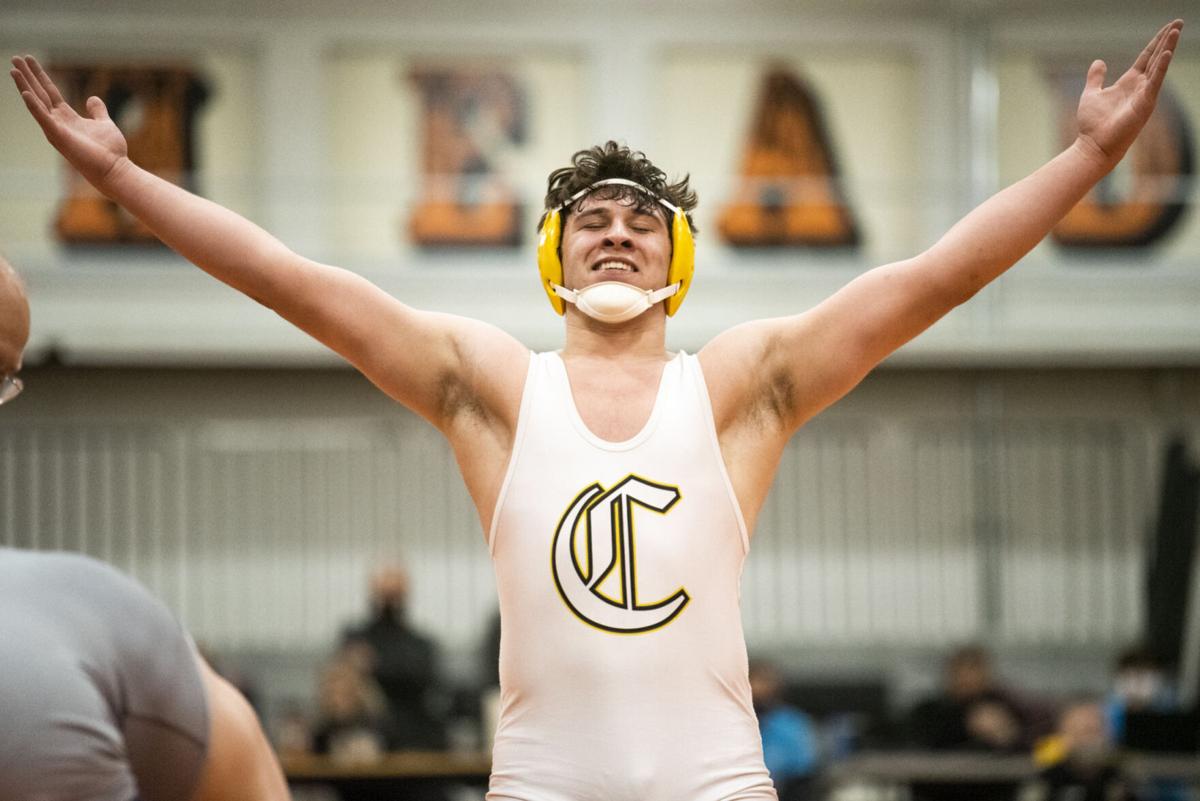 Helena Capital's Noah Kovick set the goal to beat Elijah Davis of Great Falls High in the Class AA 205-pound state championship a long time ago. 
But Saturday in Kalispell at the Class AA state wrestling tournament, Kovick finally set out to do what he wanted, defeating Davis in a 5-1 decision and becoming the first Bruin to ever win consecutive state titles.
Leading up to the tournament, Kovick said he was going to beat Davis and backed up his words that he would prevent Great Falls High senior from winning a third title in a row. Kovick added a second title to the 182-pound crown he won last year by scoring a decision over Davis in the finals, executing the rides on top and leg rides he wanted.
"It's awesome," Kovick said. "I bumped up to wrestle him. I didn't want to wrestle the same kids I did last year and I beat the crap out of him and walked my way to a state title, I wanted to earn it, I wanted to have a challenge. So I came to challenge the two-time defending state champ, and I proved myself today."
The senior will finish his career with 96 victories for CHS and also joins the short list of two-time champions in program history, a list also joined by teammate Carson DesRosier (138) Saturday. 
"It feels amazing. You can't get used to this feeling at all. It's just an amazing feeling," said DesRosier, who hopes to wrestle in college and can show his potential by continuing to win at state. "To put in all that work all year, and then for it to be this big of a reward, it's amazing."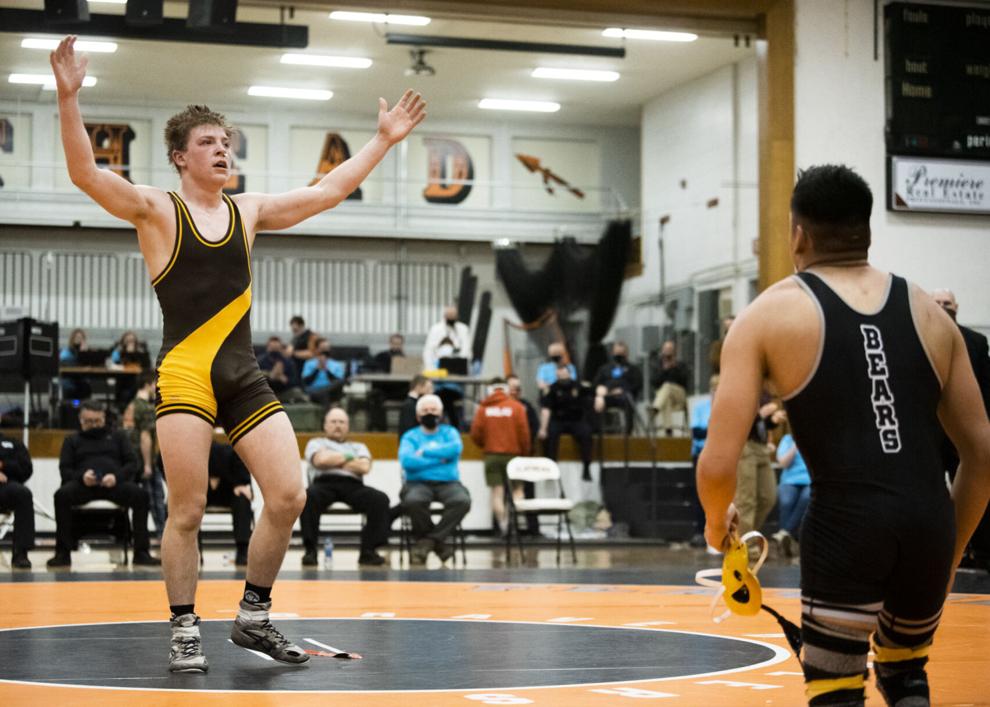 DesRosier actually became the third Bruin to win two state titles in his career, as he wrestled in the finals before Kovick, and after cruising into the finals, DesRosier beat RJ Lowdog of Billings West on a 3-1 decision to win his second state title in three years.
"It's a great accomplishment for both young men to write their own history," Capital head coach Jeff Mahana said. "They both have put in the time and it's nice to see them rewarded tonight. Winning two is a great way for them to set their legacy at Capital." 
Flathead scored 247 points and needed every one of those points to eek out a win over Billings Senior. The Broncs were right behind with 239.5 points, while defending champ Great Falls High finished a distant third with 192 points.
The Bruins, on the strength of seven placers, took home sixth place. Yet, Saturday night was all about Kovick and DesRosier, two of the undisputed greats in Capital wrestling history.
Senior Keaton Pouliot also put together a memorable weekend and after losing in the quarterfinals Friday, he won three straight matches to close out the tournament and take third. One of those wins came over teammate Talon Marsh, who had to withdraw due to medical reasons and got sixth at 285.
Dylan Graham notched his second straight podium finish. The sophomore was fifth for the Bruins at 170. 
Hunter Rahn (113) and Wyatt Schneider (152) were each sixth. 
Helena High, which finished 13th in the team race with 40 points, had two wrestlers find the podium. Freshman Caleb O'Shea (103) took third for the Bengals after reaching the semifinals. HHS senior Justice Seamons took sixth. 
The Missoulian's Frank Gogola contributed this article. 
Chris is the sports editor and lead preps reporter for the Independent Record and 406mtsports.com. Follow him on Twitter @cmpetey406