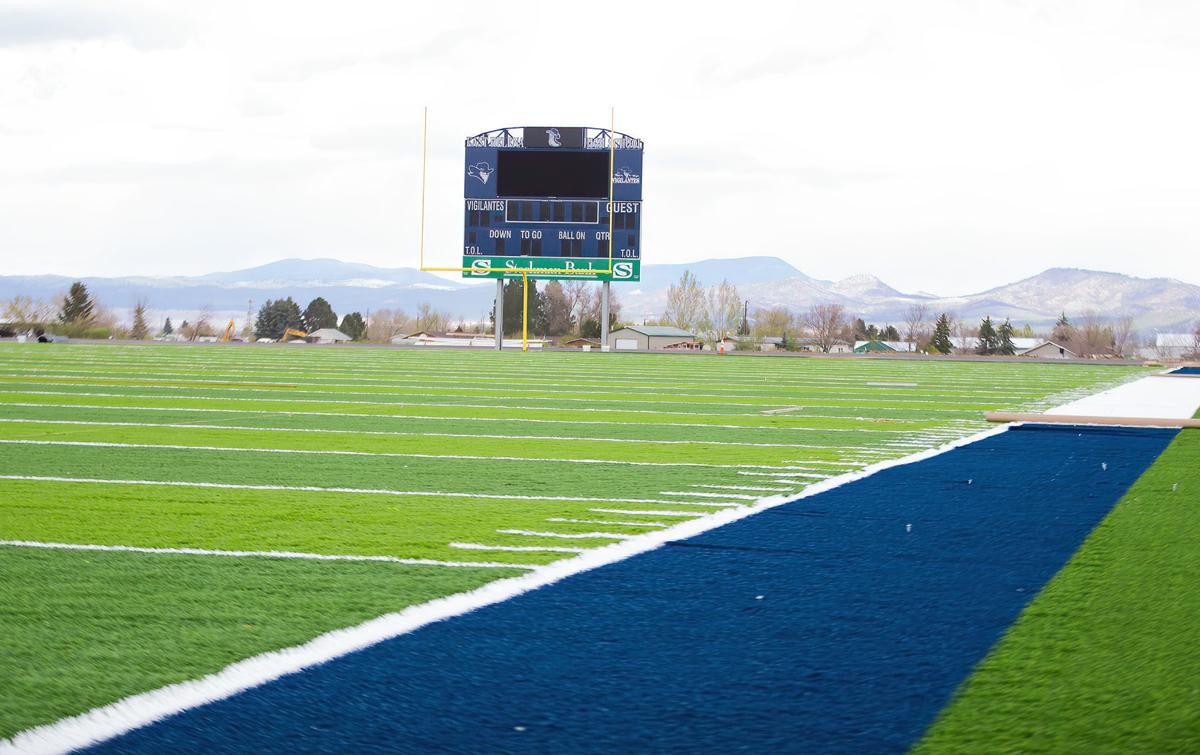 HELENA — It was a year of firsts for East Helena High School sports. But for the Vigilantes, there are more firsts to come, including Friday night football.
While East Helena competed in sports ranging from football to basketball, as well as cross-country, golf, volleyball, soccer, wrestling and swimming, the Vigilantes did so without their own facilities as things were still being constructed.
But next school year, whenever sports happen, that won't be the case again as the new football stadium, which is also a multi-purpose field as well as the softball complex, track and gymnasium are nearing completion. The new weight room should be finished by August, too.
"We will have all our own facilities," East Helena athletic director Shaun Murgel said. "We have our scoreboards up. We put our video board up (Tuesday) and we are putting down the wood floor in our gym sometime this week."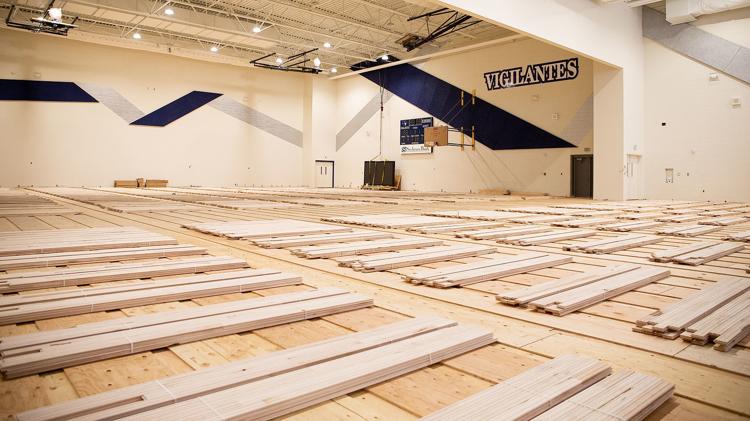 "We might still have to travel around some for practices and things," he added. "But our upper-level kids are really excited to get into the gym and we can't wait for our weight room to get done and supposedly, the track will get put down next month."
The football field already has FieldTurf installed, along with scoreboards, a video board and lights, which the Vigilantes will be putting into action this fall.
"We have some Friday night games already scheduled for next year," Murgel said. 
One of those games will come against Lockwood, which will also be in just its second year of competition after opening a high school last year. Livingston is another opponent that has been confirmed for a 7 p.m. game. 
"It's going to be huge," Murgel said. "The town has really been looking forward to it. Even last year, we got great attendance and support from the community."
The softball field also has lights that Murgel said will be in use next season.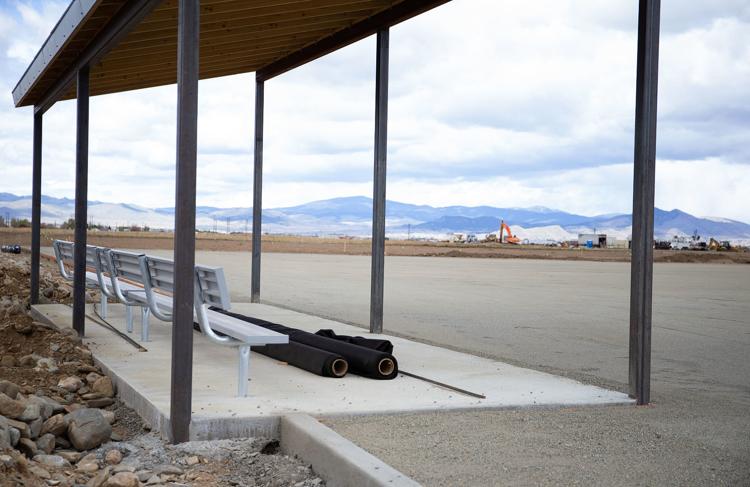 After playing with just freshmen in all sports this past school year, East Helena will have freshmen and sophomore classes next year, with the plan to begin all sports at a varsity level in 2021-22, when the school has juniors.
Yet, there's a chance East Helena could petition to be part of the divisional basketball tournament next year, following a JV season in boys and girls basketball.
"Supposedly, we can petition to go to divisionals in basketball," Murgel said. "We are looking at doing that this year."
Of course in some sports, East Helena was already able to compete at the varsity level, such as golf, cross-country, swimming and wrestling.
Olivia Pfeiffer, Jillian Stewart, Mollee Jones, Amber Stevenson and Sage Tamcke competed at state swimming and in the fall, Taigen Hagen and Aiden Wosoba ran at state cross-country.
"We hired some quality coaches and things went really well," Murgel said. "Our first football game I think we had close to 300 people come and watch. There is a lot of enthusiasm from our kids and our community is here to support them."
Murgel estimated that 70-80 percent of the student body participated in some sort of sport, which bodes well for the future as East Helena plans to be sub varsity for just one more year.
"If we can keep that up," Murgel said. "There will be good things in the future for us."
But still, taking teams from freshman level to varsity in two years isn't easy.
"We need to develop our kids more," Murgel said. "Getting the weight room will help. We need to get them bigger, faster, stronger, the old cliches. That's where we are a little lacking right now."
One thing that will help with that is that all East Helena head coaches are expected back next season.
"The longer you keep your coaches intact, the stronger your programs are going to be year to year," Murgel said. "As long as we keep them for as long as we can, it will be a big benefit for us."
The Vigilantes' new football stadium is scheduled to open Sept. 8 against Frenchtown. Kickoff will be at 5 p.m. 
Chris is the sports editor and lead preps reporter for the Independent Record and 406mtsports.com. Follow him on Twitter @cmpetey406
Get in the game with our Prep Sports Newsletter
Sent weekly directly to your inbox!