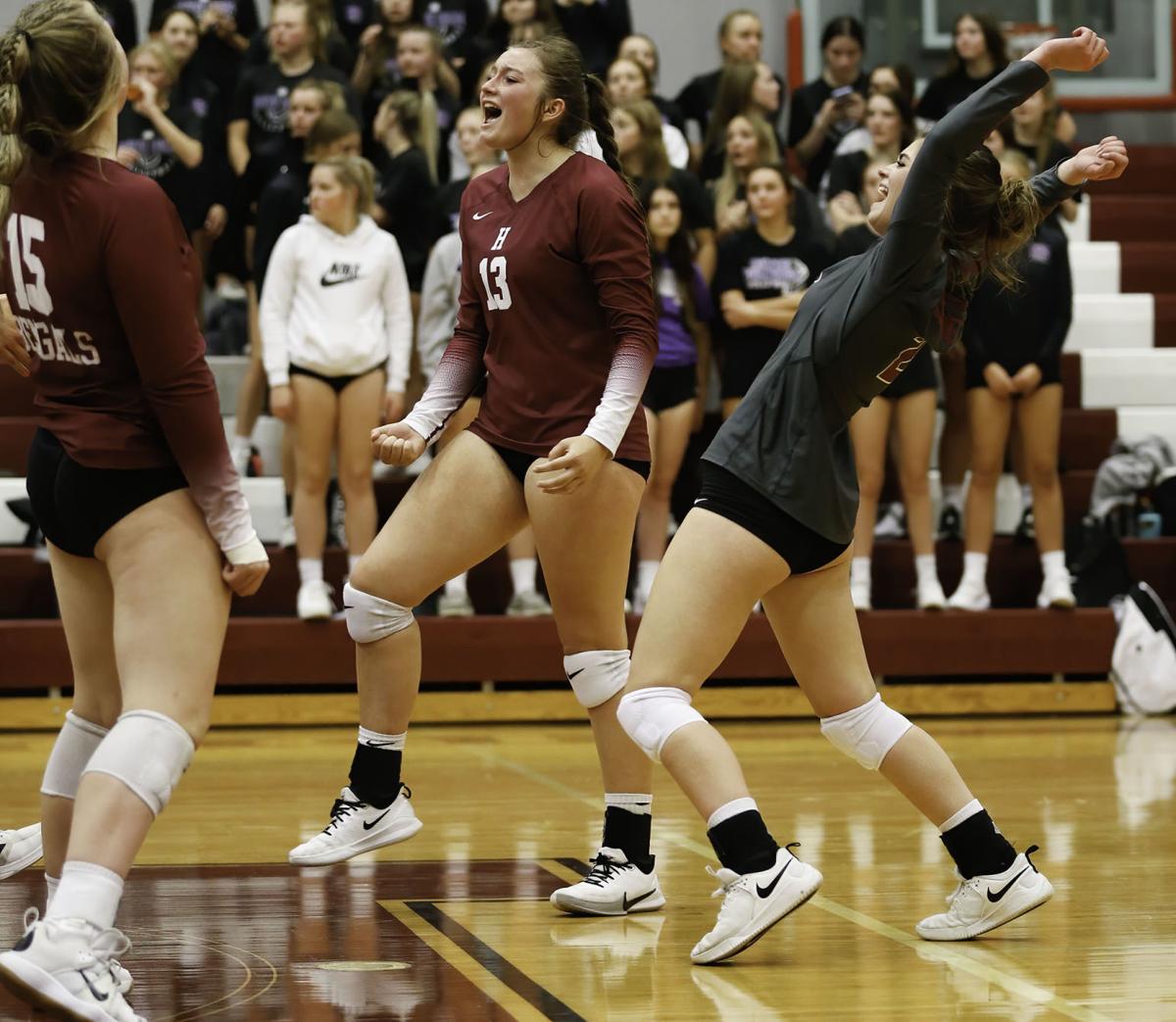 HELENA — A first set loss could not stop Helena's volleyball team on Tuesday night, as the Bengals took the next three sets to beat the Butte Bulldogs 3-1 (20-25, 25-13, 25-10, 25-19).
"It was a great conference win," Helena head coach Lindsey Day said. "We came off a rough weekend in Kalispell, so for them to respond the way they did, I'm super proud of the girls. They came hungry and gritty and they showed up today."
After taking the first set, Butte looked like it would run away with the match, opening the second set up 6-1 over the Bengals. From there, Helena went on a 7-2 scoring run to tie the set at eight, and rolled to a 25-13 set victory.
"First game I liked the way we played," Butte head coach Shane Jorgensen said. "We're making improvements each time, we just haven't put a full match together yet. That's kinda where we're at right now...We get complacent. We lose that energy. We've gotta learn how to keep that energy up the entire match instead of one game."
Helena's Katelyn Onespot-Danforth strung together a couple aces in the Bengals' comeback, and finished the match with three. Kim Feller paced the team with four and also added 24 of Helena's 30 assists in the win to go along with 13 digs.
Junior Morin Blaise picked up 17 digs on Tuesday and Lauren Heuiser came through with 19 kills. Helena racked up nine blocks as a team, with Heuiser (five), Alex Bullock (three) and Natalie Seburn (three) pacing the team.
"Butte is a scrappy team, they don't let anything hit the ground, so we knew that we were really going to have to focus on winning the long rallies," Day said. "I think in the second, third and fourth sets they did that. They stayed focused in the long rallies and made good things happen."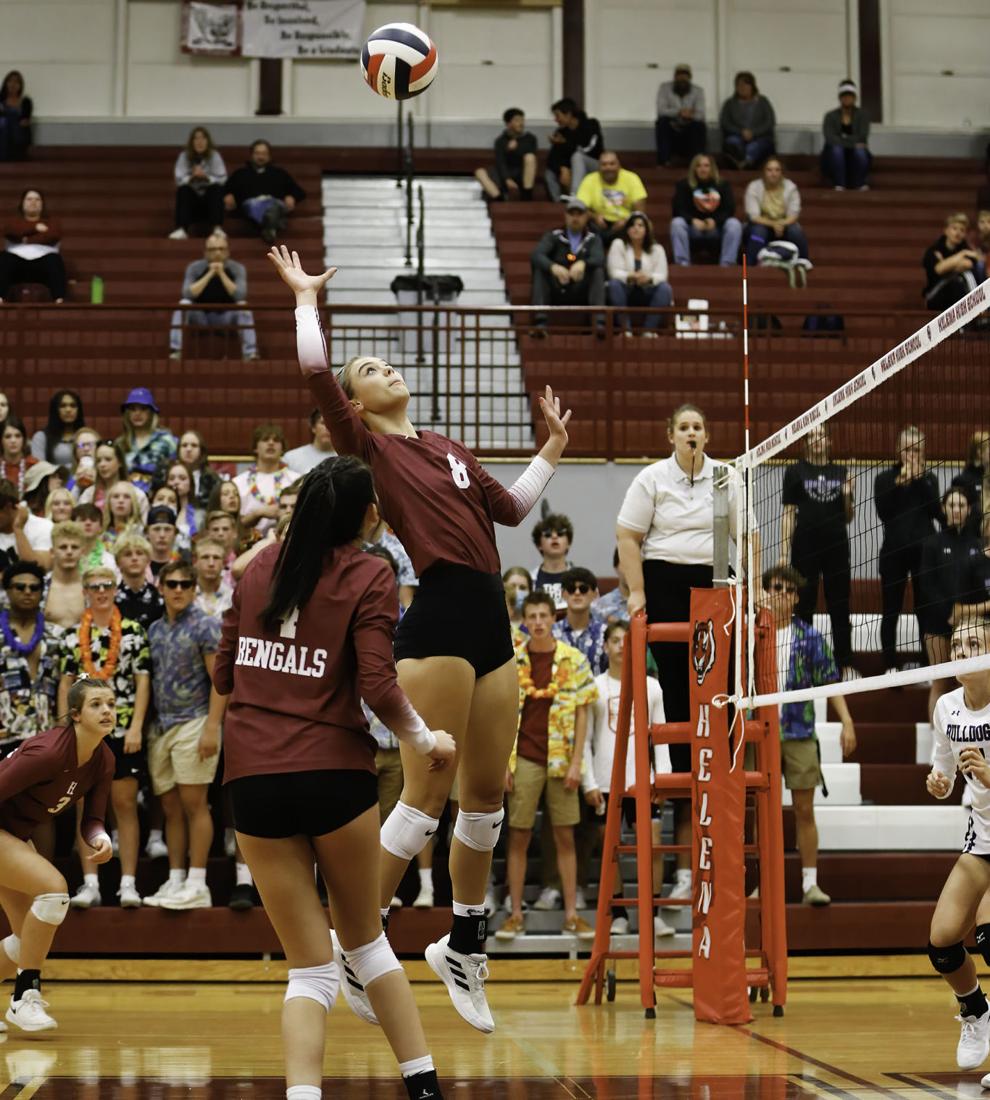 Tied at a set apiece, Helena rolled to a 25-10 victory in the third set. Tied at 6-6 in the fourth, the Bengals ripped off a 7-3 scoring run to give themselves all the cushion they would need.
"I think in the last three sets, we were just more scrappy on every ball," Onespot-Danforth said. "We played like we had all of our attention on the court."
Seniors Brooke McGrath and Mollee Conlan combined for 15 of Butte's 31 kills in the loss. McGrath also added 22 digs and Conlan and Teagan Kennis each chipped in two aces.
Helena's win stops a two-match skid and moves the Bengals to 5-6 overall and 3-2 in conference play.
"I think these last two days we weren't satisfied, so we just came to this game more ready and more aggressive," Onespot-Danforth said.
Butte moves to 2-4 in conference play with the loss and is scheduled to hit the road next week to face Missoula Sentinel.
Helena is slated to get that same Sentinel squad on the road on Thursday with a 7 p.m. start time.
"I think we've got a long way to go still to get to where we want to be at the end of the season," Day said. "I felt like we got better tonight and we're making progress. Everyday in practice the girls are hungry to get to where we need to be and I know they're going to put the work in."