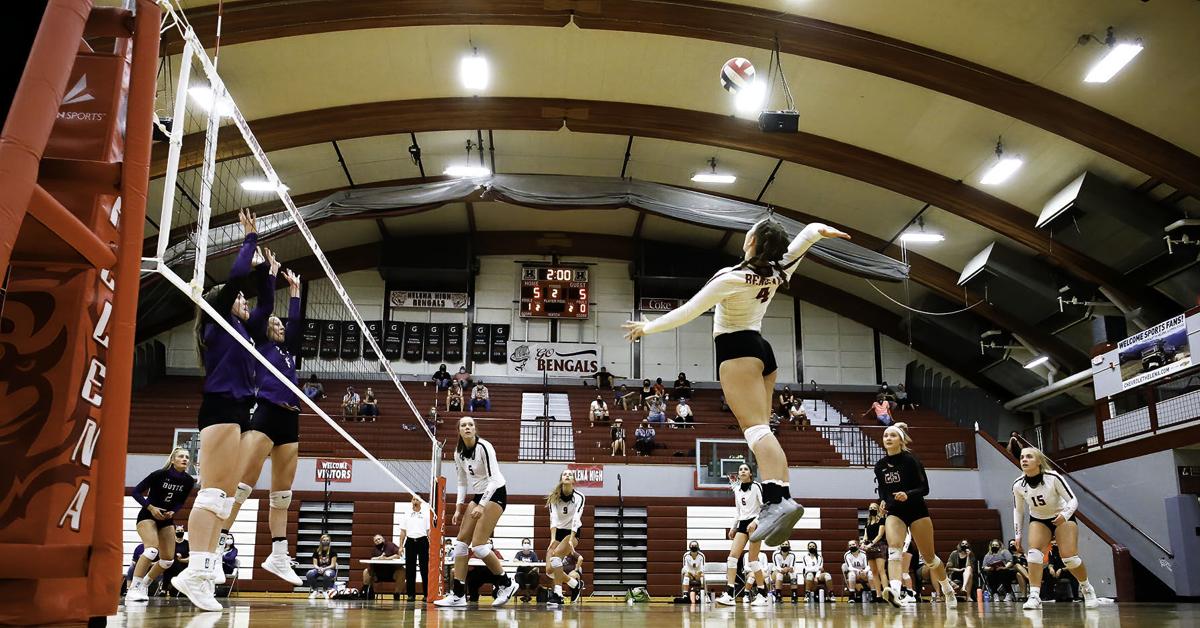 Helena Public Schools is considering tweaking its rules for spectators at sports and other activities following violations by a handful of fans, including Gov. Steve Bullock's family.
First Lady Lisa Bullock recently posted a message online saying she misunderstood the district's spectator rules and apologizing for the mistake.
The apology came after someone posted a Facebook photo of the first lady, her mother and her son at her daughter's Sept. 12 volleyball game at Helena High School. The person who posted the photo questioned whether the spectator rules apply to the governor.
Under a COVID-19 plan submitted by the school district and approved by Lewis and Clark Public Health, each participant receives two nontransferable spectator passes that can only be used by immediate family members. The two passes are currently issued to the same two family members for the entire season, Helena Public Schools Athletic Director Tim McMahon said.
McMahon said the first lady's son was not considered a spectator because he was brought in as the photographer for Senior Night. The first lady's mother used Gov. Steve Bullock's pass because he was meeting with the National Guard in Great Falls that day, the governor's spokeswoman Marissa Perry said.
"First of all, I have caught up on the Team messages and now realize that our volleyball passes are non-transferable," the first lady wrote online. "This is not the case for my son's flag football games, so I apologize for my confusion and misunderstanding."
McMahon said this was one of about three or four violations Saturday, and there were several more the week prior. He said he can and has revoked spectator passes from some who clearly won't follow the rules, such as people who refuse to wear a mask, but he said he believes most of the violations were honest mistakes.
"There's been enough of them that obviously we're going to have to take a look at the rules and how we're going to enforce it because we don't know everyone that's coming in the gates," he said.
McMahon said the school district is not checking each spectator's identification, which would create a choke point that could interfere with social distancing efforts. He said he is considering making the spectators passes transferable so different family members could use them at different games, but he hasn't made any changes yet. 
"We're going to have to do something different because I can't track it," he said.
Concerned about COVID-19?
Sign up now to get the most recent coronavirus headlines and other important local and national news sent to your email inbox daily.