BUTTE — For weeks, the Colstrip softball team had been planning a surprise for assistant coach Kris McManus and her family.
McManus' daughter, Morgan, was diagnosed with an inoperable tumor in her brain and upper spinal cord back in October, and the Fillies wanted to do something to help. So, they went around town, collecting contributions for a hit-a-thon at the Laverne Combo Invitational in Butte.
They also made white t-shirts with 'Hits for Morgan' on them and decided they would wear them for every game throughout the tournament. Colstrip head coach Jeremy Link simply asked McManus to bring her family to Butte — including Morgan, who is nearly 10 — without giving a hint as to why.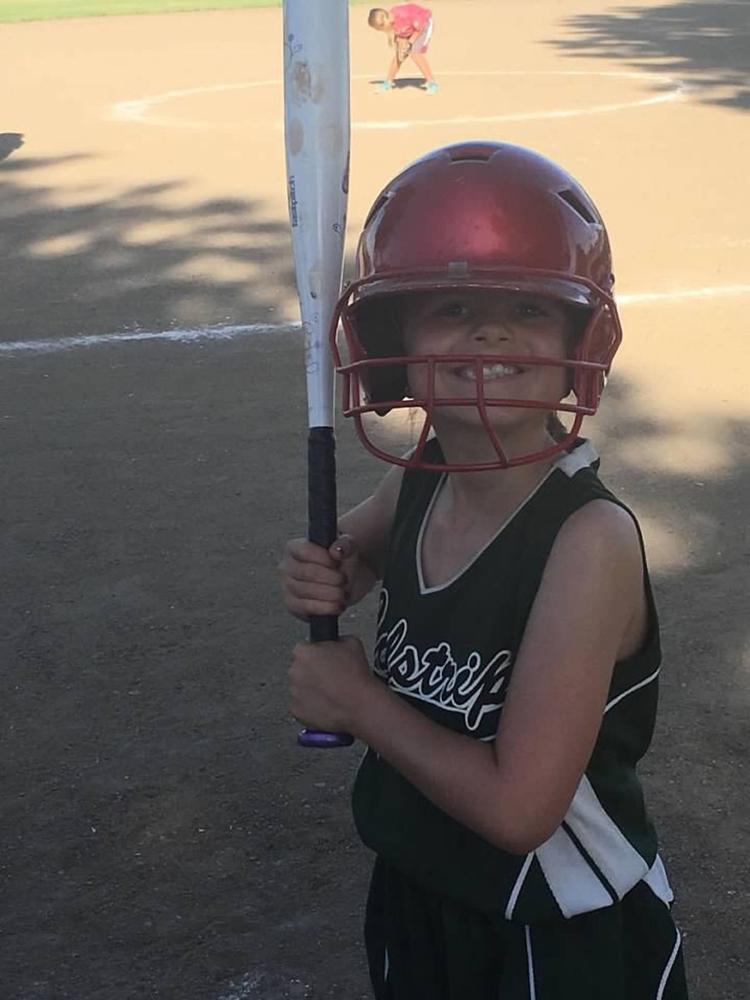 The assistant coach had no idea why her team was wearing white t-shirts until she walked on the field and junior pitcher Kya Egan turned around, giving McManus a first look at the phrase.
"I'm pretty much all cried out almost," McManus said Saturday afternoon. "I did a lot of bawling yesterday."
The idea for the hit-a-thon mostly came from Link, who had done a similar fundraiser when he coached in Hardin. He then approached his team with the plan and they started working on a way to make it happen.
Groups of girls from the softball team went around town, asking for a bit of money for every hit as well as taking straight donations. The outpouring of support was huge and immediate, they said.
"(Morgan is) actually one of our up-and-comers in our youth program, so we thought this would be a great way to incorporate her and incorporate what our girls love to do," Link said. "So we just kind of tried to use all of it together to make something good, something positive."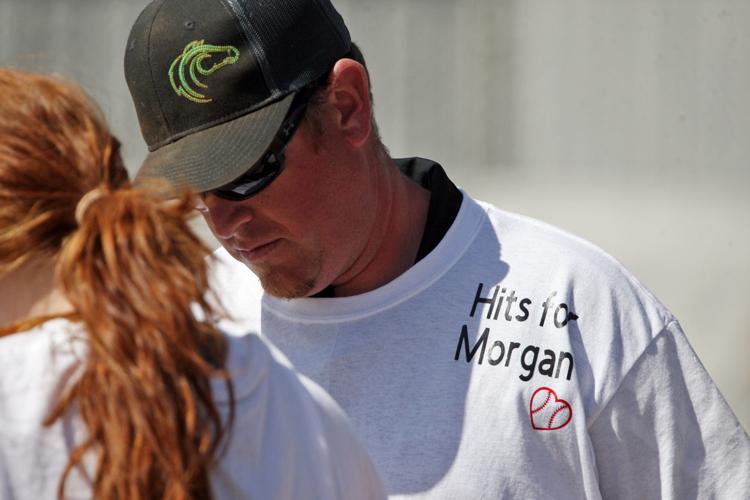 It has been a blessing for the McManus family, who wanted to specifically thank Link for all he has done through exhausting and tough ordeal. The tumor in Morgan's brain is not cancerous (though, McManus says, the doctors are not calling it benign) but it is causing major health complications.
As the tumor has grown, it has started to cut off the cerebrospinal fluid (CST) flow to her brain. Though the tumor itself is inoperable, surgery to divert the flow of CST around the tumor is inevitable.
Morgan is on what is called a 'watch list' every three months, which means the doctors check on the tumor; they are still not sure how quickly it is growing.
"It could be two weeks, it could be a year, but she will be down there having surgery at some point," said Morgan's father, Scott. "That's where we are right now."
Sporting one of the 'Hits for Morgan' shirts, Morgan was with the team and flying around all weekend with a bright smile on her face. Even with all the tests she endures, Morgan has still been able to participate in sports and just finished up her season of AAU volleyball.
They are still taking extra precautions, but for right now things are mostly normal.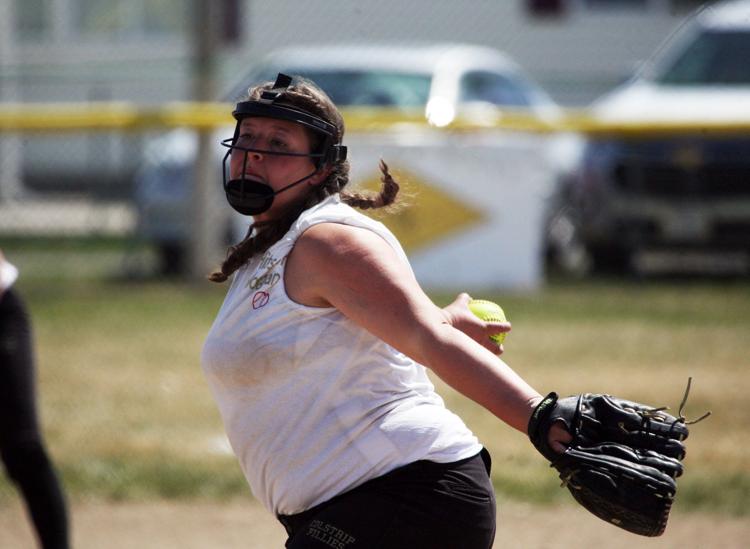 "She said the other day, sitting on the couch, she's like, 'Mom I go to school every day and then I play sports and it's hard to believe that I actually have a medical issue," Kris said. "It's wonderful to have the support and everybody have their eyes on her at all times in case there is something that comes up because don't know how fast it's going and what it's going to do."
For now, it's a waiting game. McManus is still helping to coach the team as it heads to the Eastern B/C Divisional tournament at Stewart Park in Billings next weekend.
They will continue to make doctor visits and move forward with the knowledge the community is right behind them. There's even a plan to extend the hit-a-thon at divisionals and then the state tournament if the Fillies qualify.
And everyone wants to see the bright-eyed child suit up in a Colstrip varsity uniform someday.
"We feel like that Morgan is a part of our team, so by wearing these shirts, we're supporting our team member," Egan said. "She's going to be a future Filly."