HELENA -- This week, Replays glances back to the years 2008-12, in the fourth segment of our five-part series on the history of local AA softball. Highlighted are the crosstown rivalry, Helena High and Capital's appearances in the state tournaments, and individual postseason honors.
2008
In the season's lid-lifter, the two teams battled to a 6-6 nonconference tie at Northwest Park. Multi-hit games were turned in by Capital's Ashley Ames, Halie Hash and Jacie Vonada; and Helena High's Josie Grotbo, Sarah Sesselman and Kristen Delude. 
The Lady Bengals posted a conference victory in the next meeting, 3-2 at Mihelish Field. Starting pitchers Grotbo and Hash held their opponents to three and four hits, respectively. Sesselman launched a 2-run homer with the deciding margin. Kelsi Brekke went yard for the Lady Bruins.
In the season's third intracity, CHS rallied from behind for a 7-3 triumph. Winning pitcher Ames, and Brekke and Devin McNellis, sparked the offense. Sydney Carpenter and Grotbo had multi-hit games for HHS. Ames scattered six hits and whiffed 14.
Capital retained its conference crown, while No. 3 Helena also qualified for state in Great Falls, beating Flathead in the playoff at Mihelish, vaulted by Ashten Colvin's walk-off home run in the third game.
The Lady Bengals upset defending champion CMR 9-3 in the tourney's curtain-raiser. Grotbo scattered six hits, while Jackson, Carmen Cole, Brit Mayer and Carpenter shined offensively.
After the tourney washed out on Friday and relocated to Anaconda, HHS (11-12-1) dropped their next two games, to Senior 3-2, and 7-5 to Big Sky. Capital went 0-2, losing to Senior 7-5 (11 innings) and C.M. Russell 7-4, to finish at 11-8-1.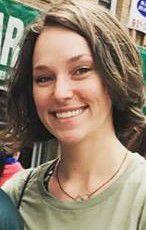 Attaining first team all-state status were Lady Bruin seniors Ames at DH and third baseman Hash (.376), and juniors Brekke (.413) at shortstop and outfielder Vonada (.373). HHS' representatives were seniors Grotbo and catcher Sesselman (.326, 4 HR), and junior outfielder Carly Grant (.363, 30 hits).
Ames batted a school record .478, while Grotbo went 11-6 in the circle (180 Ks, 1.90 ERA), and copped the team batting title with a .406 mark.
Second team all-conference citations went to CHS' Kalli Heller (catcher), Jordyn Gillespie (outfield) and Ames (pitcher). Locals making honorable mention were Lady Bengals Noelle Perez, Sarah Jackson and Colvin.
2009
Capital prevailed 2-1 in a nonconference match, with Katy Boland, Miranda Pace and freshman Jordan Petersen doing the pitching, and Heller, McNellis and Megan Graff providing the scoring. HHS' Grant hurled a two-hitter (11 Ks), and Kathy Pocklington stroked an RBI-double.
In the season's first conference intracity, Petersen pitched the win in CHS' 4-1 success, while Liz Baker and Vonada helped produce the scoring. Grant threw a four-hitter but walked five. Pocklington's sac fly brought home Carpenter to prevent a whitewash.
In a masterful pitcher's duel in Game 2, McNellis' inside-the-park home run lifted the Bru-crew to a 1-0 win. Petersen scattered seven hits with seven strikeouts, while Grant twirled a four-hitter and fanned 11 CHS batsmen. Capital's Anna Morgan and Brekke, and Helena's Carpenter, stood out on defense. Grant and teammate Sarah Jackson had three hits apiece.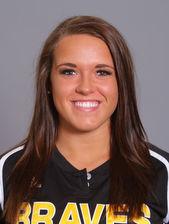 Capital garnered its third consecutive Western AA title, while Helena (13-9) bested Sentinel in the playoff and entered state at Batch as the No. 3 seed.
The Lady Bengals went 1-2 at State, beating West 5-0 and losing to Skyview 4-2 and Butte 7-1, to finish at 14-11. Against the Lady Bears, Grant fired a two-hitter and struck out 12, with the big blow being Briski's RBI two-bagger.
In the meantime, CHS proceeded to reach the finals for the fourth time in six years. In the 1-0 win over West, Petersen fired a pristine three-hitter (10 Ks), and Megan Graff powdered a second-inning, solo home run.
After the Lady Bruins beat Skyview 4-2, they were bumped into the consolation bracket by Hellgate, after one of the more bizarre plays this reporter has ever seen.
Capital held a 2-0 lead with two outs and none on in the bottom of the seventh. Then, to make a long story short, the Lady Knights tied things after a loose ball ricocheted away from a play at third base, and struck the newspaper's photographer in the media circle. The MH runner was awarded home, and Hellgate went on to win it 3-2 in the ninth.
But coach Miller's steady composure never wavered, even joking to the photographer before Saturday's elimination game, "You're not gonna cause any more trouble today, are you?"
Capital then beat Skyview 7-2, vaulted by the offense of Vonada (2 HR, 3 RBIs), Brekke and Kalli Jo Heller, and Petersen's 4-hitter. Waiting in the finals was Hellgate. The Lady Bruins (20-5) were hungry for revenge, which they attained, 2-1 and 3-1, for their second state crown.
Petersen and Katie Boland pitched the final two victories, both throwing five-hitters. Among the big bats for the Brown-and-Gold were Vonada, Graff, Heller and Baker. In the final three games, Capital's staunch defense turned in numerous sparkling plays and committed just two errors.
First team 2009 all-staters included seniors Kelsi Brekke at shortstop, catcher Kalli Jo Heller, Jacie Vonada in the outfield, and pitcher Carly Grant.
Brekke copped the Lady Bruins' batting crown at .460, winding up with lifetime marks of .402 average, and .615 slugging percentage. Heller led in five offensive categories, including 16 extra base hits, while Vonada batted .333 and was tops with 11 steals. Grant was 9-7 in the circle for the red-and-white, with 166 Ks, and hit .406.
Second team all-conference selections included Capital's Petersen (P), Graff (OF) and McNellis (Utility); and Sarah Jackson (1B, .446) and Jenna Krum (Utility) of Helena. Those setting school records were Petersen, for season wins at 13-1 (No. 2 with a 0.73 ERA), and Jackson, with 7 home runs and .865 slugging percentage.
Jordan Briski (.422) and Sydney Carpenter of HHS, and CHS' Boland, Liz Baker and Miranda Pace, each made honorable mention.
2010
Jenna Krum spearheaded Helena's 2-1 victory in the season's initial crosstown matchup at Northwest Park, throwing a five-hitter with nine strikeouts, while going 3-3 at the plate, with two doubles and two RBIs. Jayden Tripp sustained the loss. CHS teammate Angie Boyer had an RBI-double.
In the rematch, the two school's continued their dominant pitching. This time it was Capital's Jessie Apple's turn, firing the program's first perfect game. She whiffed nine batsmen, while Boyer drove in Anna Morgan with the winning tally in the sixth. Krum was saddled with the loss, despite a fine five-hit effort.
The Western AA playoff matched the locals up at Mihelish Field, where once again pitching was showcased. The Lady Bruins prevailed 2-0 in the curtain-raiser, behind Apple's three-hitter, facing just 22 hitters. Graff drove in McNellis for both scores.
In the nightcap, with the setting sun creeping behind Mount Helena, Jordan Peterson and Jenna Krum hooked up in a battle of the ages. The Reader's Digest version is, the Lady Bruins punched their ticket to state with a 5-4 triumph in a 17-inning marathon. Regulation ended at 3-all, and the score was knotted again 4s in the 11th. Jasyn Mulcahy's combined 3 RBIs kept the Brown-and-Gold alive both times. Ashley Hicks scored the winning run on McNellis' two-bagger down the left-field line.
Petersen, starting her second game of the due to a nagging injury, permitted 11 hits. Krum worked both ends of the DH, giving up a combined 17 hits and fanning 27 batsmen in 24 innings. A few other outstanding plays on the day were performed by CHS' Jayden Tripp, and Lady Bengals' (7-13) Abby Thompson, Alyssa Kresge and Pocklington.
No. 4 Capital then went 0-2 at State at Batch Fields, to finish 8-14.
The local 2010 all-state representatives were senior outfielder Megan Graff and junior Jordan Briski, at utility player. Graff batted .275 and was among the state's finest defensive players, while Briski hit .326.
Apple (P), McNellis (2B) and Morgan (3B), of CHS; and HHS' Krum (P) and Kwyncee Ward (3B), made second team all-conference. Honorable mention citations went to Boyer and Carpenter.
2011
Kyra Dorvall drove in 3 runs, and Jessie Apple allowed just one hit, as the Lady Bruins rang-up a 5-inning 10-0 shutout in the season's first meeting. Teammate Jasyn Mulcahy chipped in with a pair of base knocks. HHS' Kathy Pocklington's second-inning single spoiled Apple's no-hitter.
In the rematch, Capital (12-0) achieved its first-ever undefeated Western AA title, with an 8-4 victory over their counterparts. Morgan (2B) and Savannah Smith (2B, HR) both went 3-for-3.
Jordan Petersen, Anna Morgan and Jessie Apple pitched by committee for the win. HHS was led by Carpenter's two hits and two RBIs. Krum took the defeat.
CHS' team batting average of .330 in the regular season tied the 2007 program record, led by a pair of .400 hitters, Jayden Tripp and Quinci "Q" Robertson, at .429 and .403.
Helena dropped two straight to Sentinel in the conference playoff in Missoula, finishing at 3-18.
At the state tourney in Billings, the Bru-crew was edged 10-9 in a first round loss to Senior, after their rally from a 10-9 deficit came up 1 run short. Robertson and Morgan (HR) posted two hits and two RBIs apiece. Capital (14-7-1) then beat Glacier 6-0, before being eliminated by Sentinel 9-4. Apple tossed a 6-hitter versus the Lady Wolfpack.
The Lady Bruins placed five softballers on the 2011 all-state team, consisting of senior first baseman Rian Bartsch (.328), and juniors Apple (12-5, 2.23 ERA), third baseman Morgan (.383, 4 HR), shortstop Jasyn Mulcahy (.343) and second baseman Jayden Tripp.
Second team all-conference citations went to Helena's Carpenter (SS) and Krum (Utility), and Robertson (DH) and Smith (OF) of CHS. Those making honorable mention were Jordan Johnston and Kyra Dorvall of Capital, and Lady Bengal Kwyncee Ward.   
2012
Capital won the first crosstown, 13-1 in five innings, at Northwest Park. Morgan (2B, four RBIs) and Smith (2-4) both went yard. Robertson and Tripp also each had a pair of base raps. Apple spun a five-hitter. HHS' Kerstie Ward laced a double and a tater to prevent the shutout.
The Lady Bengals evened things up in Game 2, with MacKenzie Donnelly pitching a four-hitter and whiffing 11, and Sarah Bryson stroking a couple of RBI-doubles. Teammate Abbie Thompson also ripped a two-bagger in Helena's 3-run third frame. Jordan Petersen sustained just her second loss of the year. CHS' Anna Morgan's sixth-inning single plated Robertson to spoil a whitewash.
Helena (6-16) was unable to qualify for state, losing its conference playoff to Big Sky in three games. In their 3-0 victory over the Lady Eagles, HHS sophomore hurler Nicole Pockington spun a three-hitter, backed by the offense of Kylie MacDonald and Kerstie.
Coach Mike Miller's Lady Bruins garnered their fifth Western AA crown in six years. At state in Kalispell, they kicked off with a 6-1 triumph over West, behind Apple's three-hitter, and the bats of Mulcahy (3-4, 2 doubles, 2 RBIs) and Dorvall 4-4 (RBI).
The Brown-and-Gold then lost to CMR 20-9, beat Sentinel 7-2, and lost to West 10-0, to finish fourth, with a 17-6 overall mark. In the win over the Lady Spartans, Dorvall, Petersen, McKenzie Johnston, Morgan, Tripp and Savannah Smith powered the offense. Petersen allowed three hits from the circle.
Capital again loaded the all-state squad, made up of seniors Petersen and Apple at pitcher, third baseman Morgan and shortstop Jasyn Mulcahy (.315); and junior outfielder Savannah Smith (.403, 33 hits). Sophomore catcher Kerstie Ward (.406, 4 HR) represented the red-and-white on the squad.
Petersen (8-3) threw five shutouts on the year (one shy of Amanda Heller's school record), and finished with CHS' career mark of 10 whitewashes. Apple (8-3, 1.16 ERA) amassed 25 lifetime wins and 207 strikeouts. Morgan batted team-highs of .448 and 8 home runs, finished with a career .363 mark, and posted a school record 13 lifetime homers.
Locals earning second team all-conference, were Lady Bruins Tripp (1B, career .369 average) and Robertson (2B); and Nicole Pocklington (DH) of Helena. Thompson, Kennar Ward and Donnelly from HHS, garnered honorable mention status, along with Capital's  Dorvall (.414) and Haley Pardy.
Get in the game with our Prep Sports Newsletter
Sent weekly directly to your inbox!