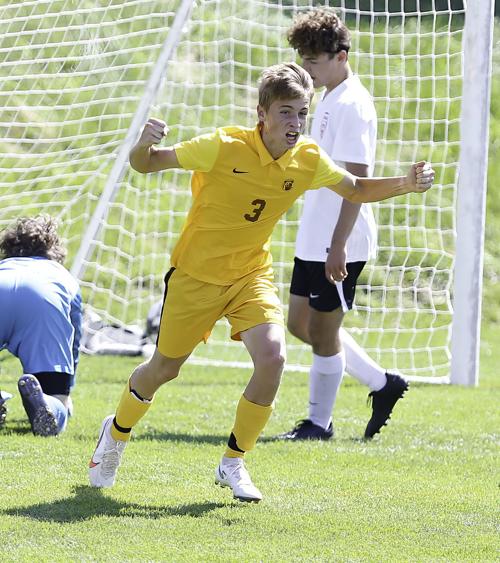 When Helena Capital and Helena High meet on the playing field in any sport, let alone in soccer, the records and the standings don't matter, at least not as much as the crosstown rivalry. 
Helena High boys head coach Carl Straub said as much leading up the boys crosstown match Wednesday afternoon at Nelson Stadium.
But the fact that the Helena and Capital boys teams are tied for second right now, while the girls teams sit in first (Helena) and second (Capital) can only add to the excitement that accompanies the rivalry between Helena's high schools. 
"The standings don't matter at all," Straub said. "They could be in first place and we could be in last place. It would still be a good game. Both teams usually come out with a lot of heart and a lot of passion. Standings don't matter at all when it comes to crosstown."
All the same, there will be plenty of the line for the Bengals and Bruins as they meet for the first time.
On the boys side of things, both HHS and CHS are fresh off 6-0 defeats last week at the hands of Missoula Hellgate, the defending Class AA state champion, while both teams have also lost via shutout to Glacier. Yet, they each have 12 points and are in the upper-half of the table. 
"I don't think (the standings) matter for us at all frankly," Capital head coach Stefan Wall said. "We know the way that we have to play. It's a fun match for the kids and they all know each other. We know that getting third is a realistic possibility if we can get a result (Wednesday) and hold steady from there."
Both teams should have a shot at a top-four seed in the playoffs and the winner on Wednesday's match could have an early head start on the No. 3 spot.
However, both teams are evenly matched. Through six games, Capital has a goal differential of plus one, while the Bengals are minus 3. Both teams have scored 14 goals in six matches, but CHS has surrendered less.
"Helena High is really solid," Wall said. "But what they bring, especially to crosstown, is they play with a lot of intensity. So for us, it's going to be really important to try and match that to stay in the game. On paper, I think we are pretty even teams and it will come down to who does the hard work over there on the big pitch (at Nelson) that's required to get the result."
Both teams have had their moments of inconsistency on offense, but they have been productive too and each team averages around 2.5 goals per game. Kyler Smith (5) and Travis Robertson (4) have scored the majority of goals for Helena, while Capital has five players who have scored at least twice, with Jace Claassen, Tizer Kazmierowski and Trey Moseman leading the way with three.
The boys will take the field first at Nelson Stadium at 3 p.m. in what will be a neutral field of sorts for the two teams that normally play at Siebel Soccer Fields and Northwest Park.
"We love playing at (Nelson)," Straub said. "I think it's the best venue in the state. It's great for the fans, they are sitting in the stands and we can hear them and they can hear us. The grass is awesome and it's a great place to play. We always look forward to playing there."
Top of the table showdown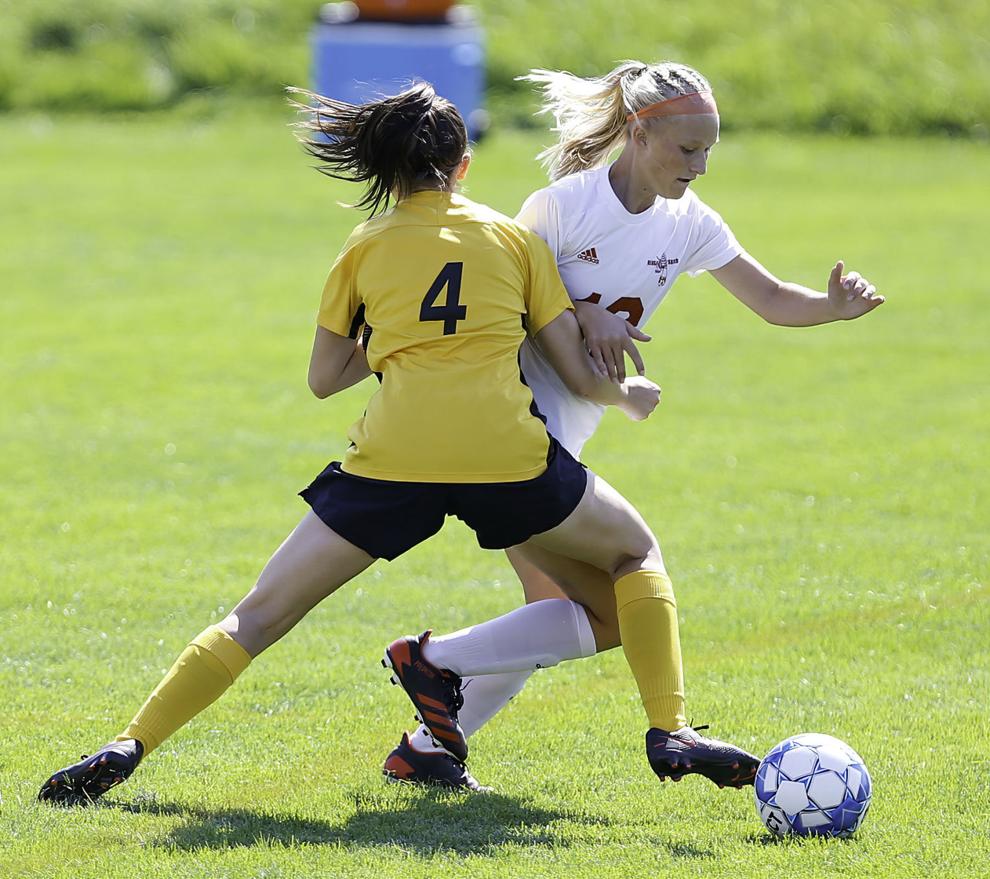 While the boys teams are tied for third right now in the Western AA, Helena High and Capital currently are sitting in first and second in the girls standings.
The Bengals, the Class AA runner-up a season ago, are 5-0-1 on the season and lead the Western AA with 16 points. Capital, on the other hand, is 4-2 overall but leads the conference in goals allowed with just three.
"Helena High is No. 1 right now, we are No. 2," Capital girls head coach Brandon Price said. "We have the top defense, they have the No. 1 offense and aside from the girls all knowing each other and playing each other all the time, I think with our (Capital) girls beating Hellgate, and Helena High tying Hellgate, I think it just adds a lot to the intensity of the game. It is a heated rivalry and that's what it's all about."
Last Thursday, the Bruins, who were knocked out in the first round of the Class AA playoffs last season, knocked off Hellgate 1-0 on the road. Helena High then split 2-2 with the Knights on Saturday, which set up Wednesday's showdown.
"We don't ever need any extra motivation for crosstown," Helena girls head coach Mike Meloy said. "But that's our next challenge and I think that we will do well."
The style of play for each team couldn't be more different. The Bruins are reliant on defense as well as clutch scoring. So far, Lilli Danzer and Taylor Cornwell are tied for the team lead with three goals each.
Meanwhile, Helena has five players with at least four goals and leads all of Class AA with 44 goals total, an average of more than seven per match. 
Avery Kraft leads the way with 11 and is followed by freshman Madilyn Todorovich, who has eight and senior Elsa Grebenc is next with seven. Logan Torodovich has also contributed with five goals and seven assists; Rachel Plaster has also added four goals and five assists of her own. 
Helena has scored 44 times and allowed just five goals, two of which came in a draw last Saturday with Hellgate. That gives the Bengals a goal differential of plus 39 prior to Wednesday's tilt. Capital is plus nine, but against a great offense, stellar goalkeeping is the best hope you have and the Bruins feel pretty confident in sophomore Brooklyn Brisko.
"She has made a really great shift in her play," Price said of his sophomore keeper. "I think a lot of it between her freshman and sophomore year, she realizes there is nothing she can't get to. Her confidence in owning the goal is growing. She was fantastic against Hellgate and we know that we have a really talented goalkeeper within our ranks."
That talent will be tested in the the girls match (5 p.m), which will follow the boys match which starts at 3 p.m. Both will be played inside Nelson Stadium. 
Chris is the sports editor and lead preps reporter for the Independent Record and 406mtsports.com. Follow him on Twitter @cmpetey406