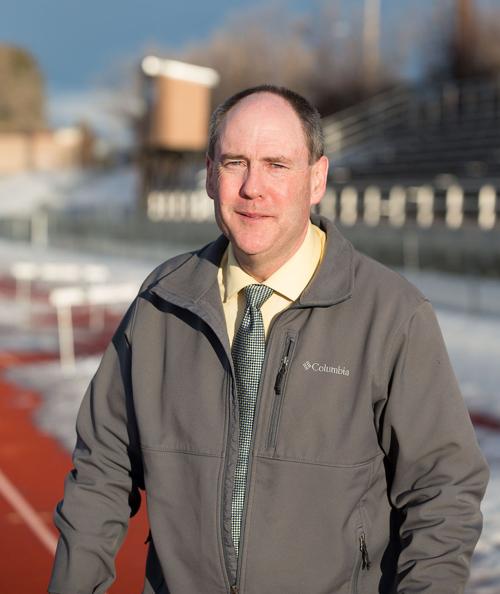 HELENA — Helena Public Schools has received an order of corrective action by the Lewis and Clark County Health Department regarding a lack of compliance among spectators at district sporting events.
Athletic director Tim McMahon said in a press release Tuesday that he was served the corrective action order by the Helena Police Department on Monday. It is in regards to county health order 10-2020. 
The notice was written by Lewis and Clark County Health Officer Drenda Niemann and was dated Oct. 2. 
It states that Lewis and Clark Public Health received a complaint on Sept. 14 that the school district was not in compliance of its plan for allowing spectators. The health department contacted McMahon to provide information about the complaint.
Then, on Sept. 28, the county health department received another complaint of noncompliance at spectator events, which led to the corrective action McMahon and the district received Monday.
The letter from the county health department states Helena Public Schools is ordered to take three corrective actions: "Require physical distancing of at least six feet for spectators; Require a use of face coverings for all spectators and submit a new plan or an addendum to the existing plan detailing how these requirements will be met."
McMahon had this to say: "Failure of 100% of our spectators to follow the basic two rules as well as the other rules printed on the back of their passes will undoubtedly result in more complaints to the health department. I believe further complaints will result in sporting events with no fans in attendance. If I am ordered to stop allowing spectators to attend and fail to do so, I believe the next order will be to stop all district sponsored activities in Helena." 
McMahon said he and other administrators have worked their way through spectator groups of home and visiting fans over the past five weeks, but that these efforts are viewed by the county health department as "Proof that spectators were not following the rules on their own."
Therefore, McMahon is not asking spectators to police other spectator groups. Instead, he is just requesting compliance: 
"I am seeking your support in getting the communication to your parent groups so that they are aware that for the remainder of our fall seasons, spectator attendance at all events is in jeopardy."
Chris is the sports editor and lead preps reporter for the Independent Record and 406mtsports.com. Follow him on Twitter @cmpetey406
Get in the game with our Prep Sports Newsletter
Sent weekly directly to your inbox!