MISSOULA — In the biggest game of the season for Missoula Sentinel and Helena High to date, it was cornerback Connor McCarthy who perhaps made the two most impactful plays and helped the Spartans to a 48-0 win.
Following a sluggish first offensive possession by Sentinel, the Bengals got the ball for the second time in fairly good field position, looking to put some points on the board.
McCarthy had other ideas.
The junior picked up a fumbled forced by linebacker Soren Syvrud and returned it 11 yards. Two plays later, Sentinel's elusive quarterback Camden Sirmon found the end zone from 29 yards out.
"I just think we're a resilient team," McCarthy said. "We're at our best when our best is needed."
Things went downhill quickly for the Bengals following that turnover. McCarthy intercepted Helena quarterback Kaden Huot on the Bengals next offensive play, which Sentinel quarterback Dayton Bay turned into another Spartan touchdown, finding wideout TJ Rausch for a 10-yard touchdown to make it 14-0 two plays later.
Helena punted on the ensuing possession, but had Sentinel at 4th and 24 at its own 27-yard line. Starting Sentinel kicker Camdin Dirnberger is also a key part of the Spartan soccer team and made the trip with them to Billings, perhaps taking what would have been a 43-yard field goal out of the cards.
In any case, Sentinel went for it on fourth down and Sirmon found Rausch on a fade route down the sideline. Rausch made an impressive catch and dived into the end zone for a score.
He finished with four catches for 52 yards and a pair of touchdowns.
"These kids are pretty special," Missoula Sentinel head coach Dane Oliver said. "They care about one another. Helena High challenged us and we did what we're supposed to do, which is to come out and play a good, clean game."
Huot was injured on the next series. The junior took two sacks early in a drive, the second giving him what appeared to be a head injury. Huot was able to leave the field under his own power, but went to the locker room and did not return to the sideline in the second half.
Kyle Hansen of Montana Sports reported later in the evening Huot had been taken to a hospital for head and hand injuries.
Huot finished 6 of 8 for 35 yards and an interception. His replacement, Dexter Tedesco, was 5 of 5 for 55 yards. Helena finished with just 165 yards of total offense.
Forrest Suero led the Bengals defense with nine tackles, including 2.5 for loss.
"I mean you lose your quarterback, but Sentinel still kicked out butts," Helena High head coach Scott Evans said. "This was a good, old-fashioned butt-kicking, that's what this was. Now you go home, lick your wounds and you go from there. Sentinel's a good football team."
Sirmon, who finished 6 of 8 for 75 yards passing and threw three touchdowns, conducted an impressive 8-play, 96-yard drive on Sentinel's next possession. He tossed an 18-yard strike to Haiden Crews with 35 seconds left before halftime to give the Spartans a four-touchdown lead.
Dayton Bay finished 8 of 10 for 95 yards and two passing scores for the Spartans. Sentinel had 362 yards of offense, 190 of which came on the ground.
Donovan South had five carries for 67 yards and Sirmon had nine totes for 66 yards. 
"I thought we had an edge," Oliver said. "It's a group that if they hear anything negative, it really bothers them. They want to prove people wrong. As a football team, they're doing that right now."
Helena was not able to do much of anything in the second half and Sentinel was able to run the clock out without much issue. The Spartans now will play Kalispell Glacier for the Western AA title next week.
McCarthy, meanwhile, was all smiles after the win.
"It's amazing," McCarthy said. "They were kinda talking, they were. So it was awesome, we kinda shut them up a bit."
Sentinel vs. Helena football 01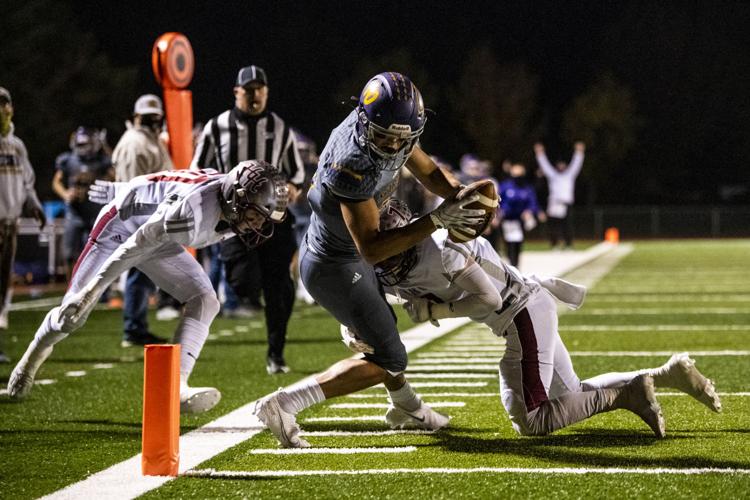 Sentinel vs. Helena football 02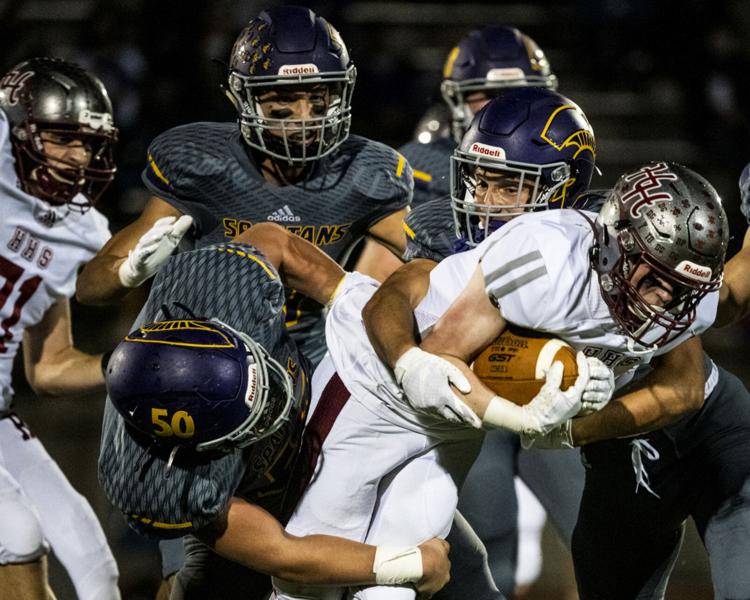 Sentinel vs. Helena football 03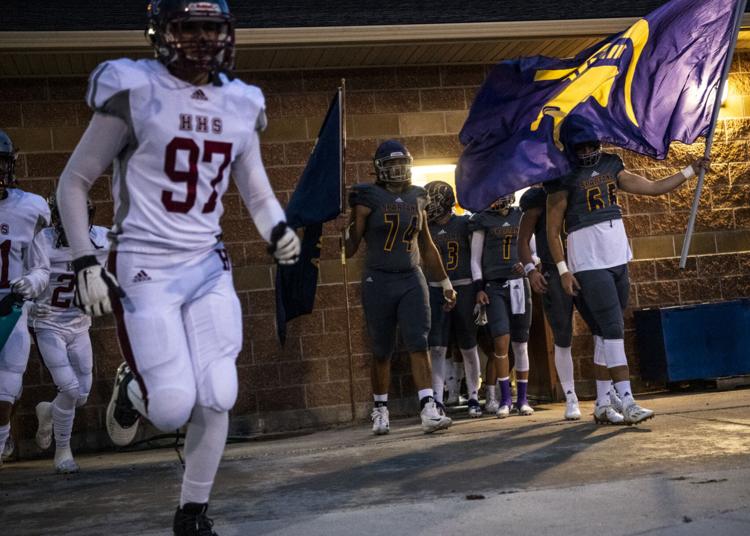 Sentinel vs. Helena football 04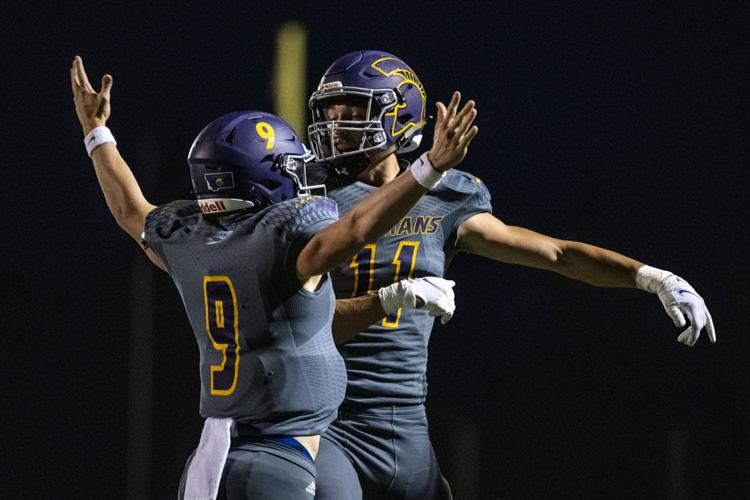 Sentinel vs. Helena football 05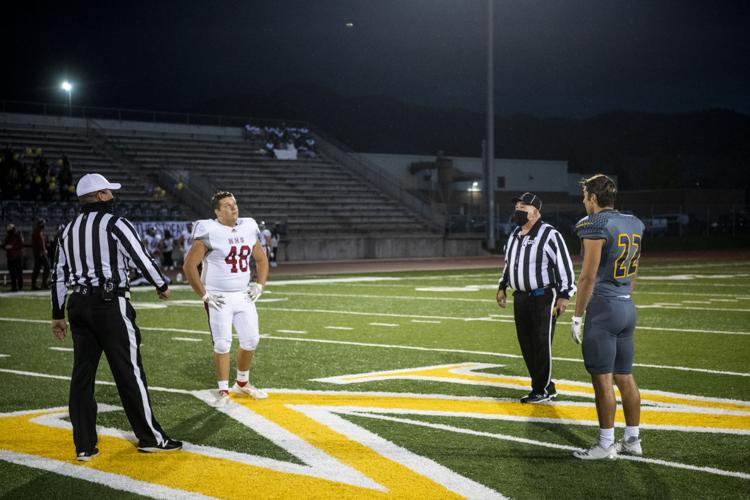 Sentinel vs. Helena football 06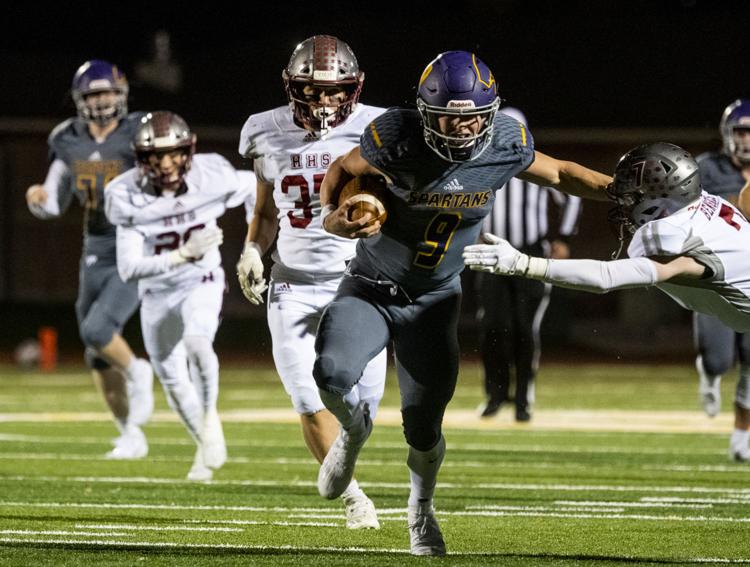 Sentinel vs. Helena football 07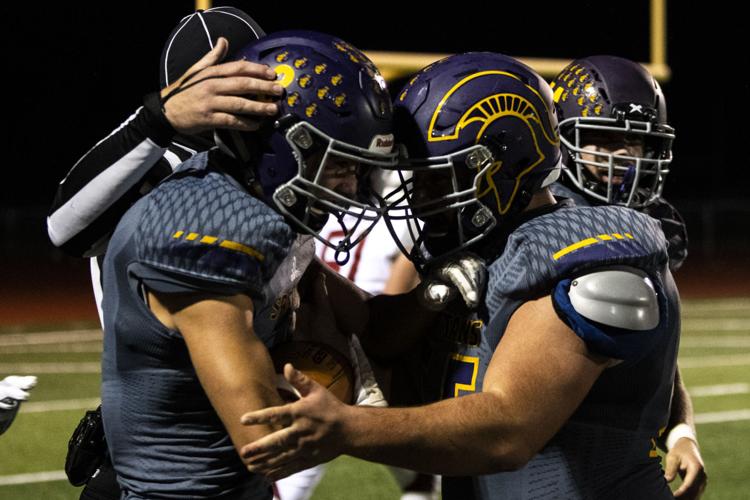 Sentinel vs. Helena football 08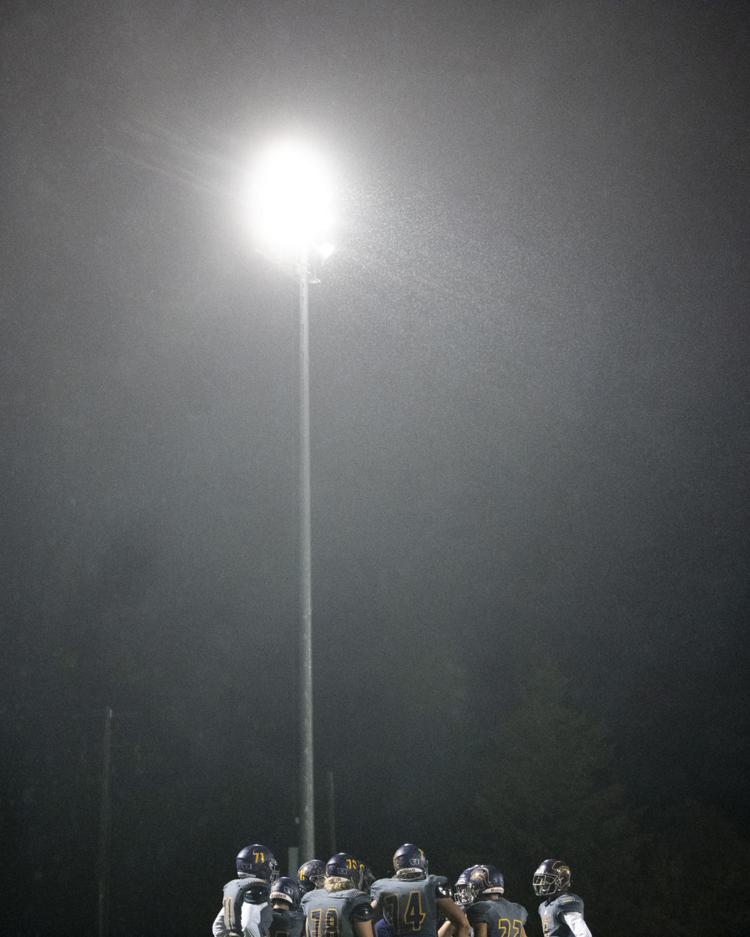 Sentinel vs. Helena football 09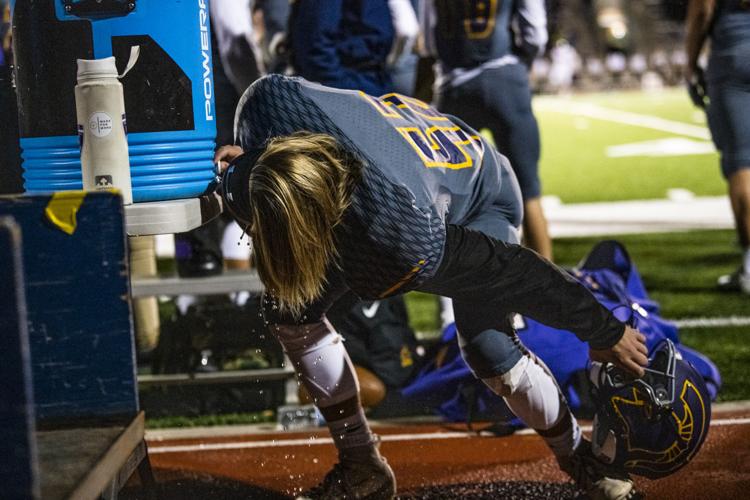 Sentinel vs. Helena football 10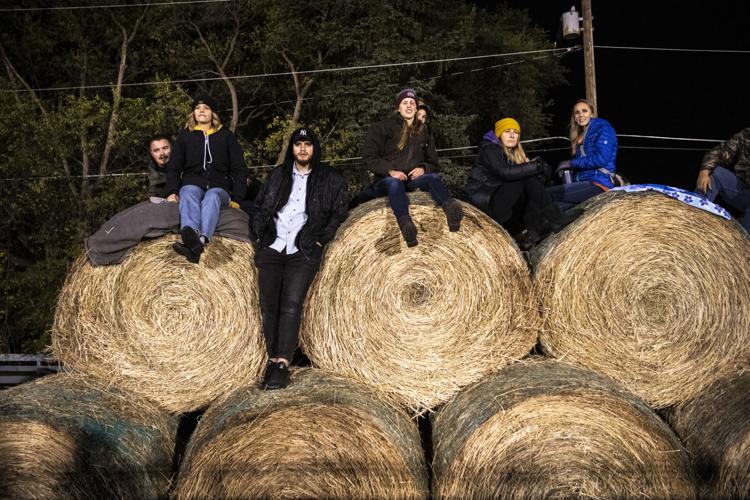 Sentinel vs. Helena football 11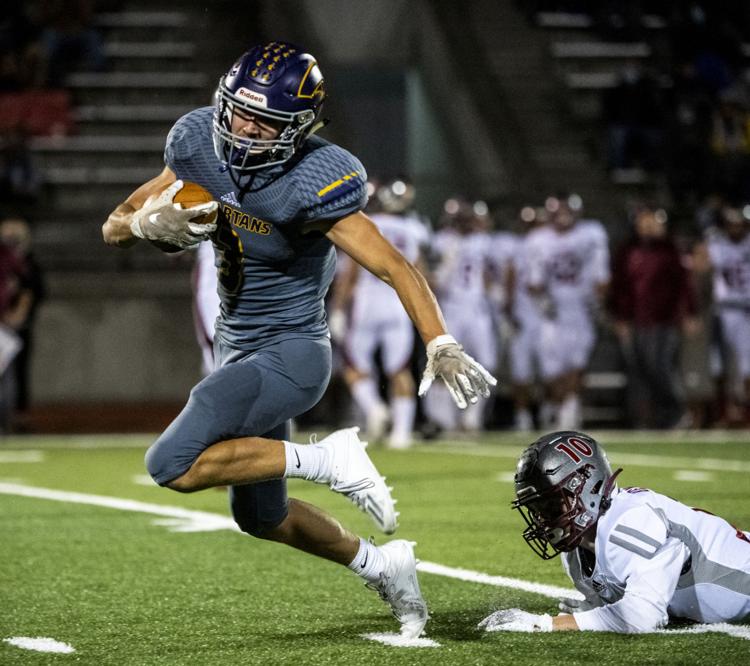 Sentinel vs. Helena football 12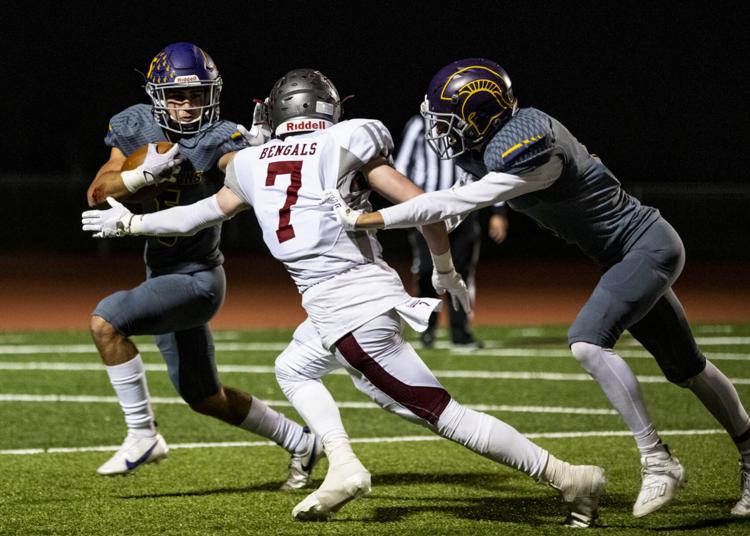 Sentinel vs. Helena football 13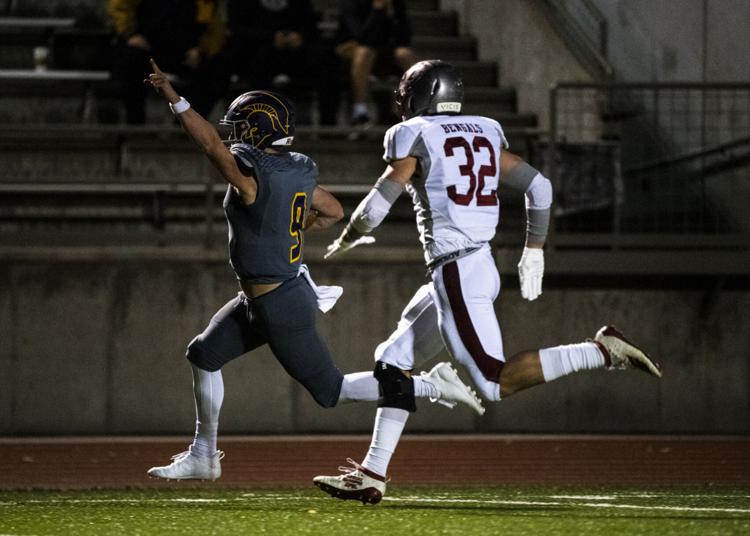 Sentinel vs. Helena football 14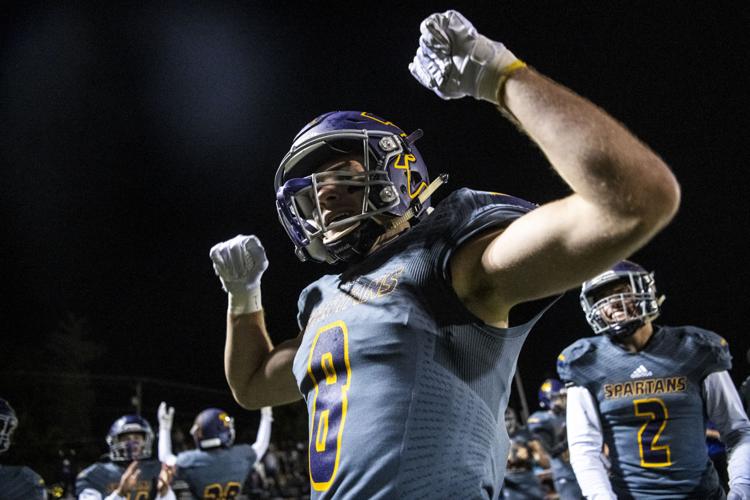 Sentinel vs. Helena football 15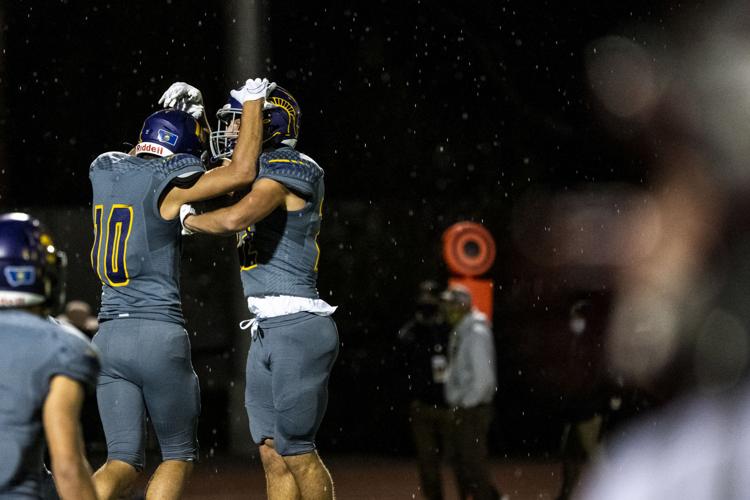 Sentinel vs. Helena football 16
Jordan Hansen covers a bunch of stuff for the Missoulian and 406 Sports. Shout at him on Twitter @jordyhansen or shoot him an email at Jordan.Hansen@406mtsports.com
Get in the game with our Prep Sports Newsletter
Sent weekly directly to your inbox!