Every state championship run is filled with memorable moments and that's certainly true for the Helena Capital Bruins.
The Bruins went 12-0 during the 2022 season and won the school's first Class AA state championship since 2011. It was the 12th state title in school history and at a place like Capital, which has had nearly unmatched success on the football field, 11 years was starting to feel like a long time without a title.
CHS was founded in 1973 and since then, the Bruins have never gone more than 11 years without winning a title. It was actually the longest drought in school history, which isn't surprising since Capital is the only high school football program in Montana to win a state championship in each of the past six decades.
And with his first state championship win last Friday, 35-14 over Bozeman, Kyle Mihelish continued another impressive streak, which is that every head football coach in CHS history has won at least one state championship.
Let that sink in for a minute.
The consistency has been incredible but it's part of carrying that expectation and as a close observer of this team from fall camp to the final game, I can tell you, the expectation this season was always to win a state championship.
I can't put my finger on it, but the best I can say is that it had a championship vibe. With all of the Bruins talent — numerous D-1 and Frontier conference commitments — it wasn't hard to see the potential.
But living up to that potential is quite different and the Bruins did that. They were also perfect in the process and looking back at the 2022 season, here are some of the plays, games, moments and stats that defined their championship season.
A Bruin beat down 
I'm going to cheat a little bit here, but the first big moment for this team seemed to come against Billings West so I'm going to include an entire game. 
Yes, Capital beat Bozeman in the season opener and that was a huge win, as well as a sign of things to come, but there was something about Billings West.
The Golden Bears had defeated Capital three straight times in the playoffs and no Capital player had beaten West on the football field. The Bears were also the two-time Class AA runner-up, so it was a measuring stick game too.
And all the Bruins did was win 42-6. Nick Michelotti caught a long touchdown pass early to set the tone and Tom Carter did his thing, while a dominate defensive effort was capped by Tyler Kovick's 90-yard interception return for a touchdown.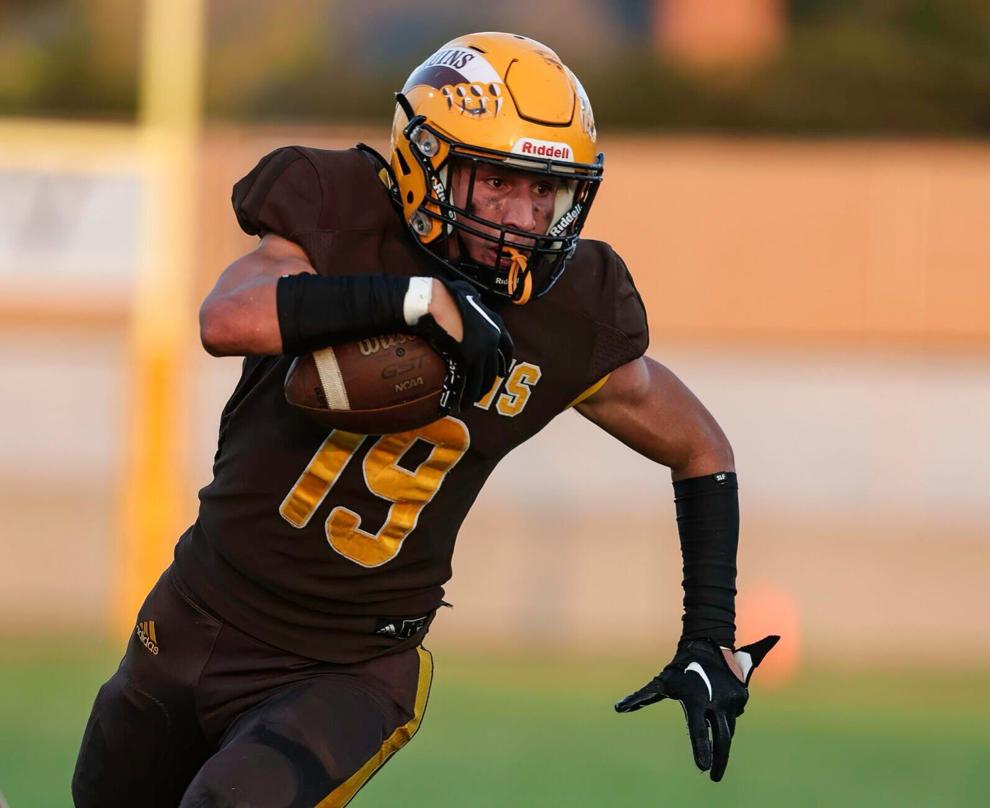 It was the Bruins first win over West in more than 1,400 days and it was that night that Capital announced to the rest of Class AA that there was a new sheriff in town. 
Two touchdowns in about two minutes
While the Bruins didn't trail in the fourth quarter of any game this season, they did face some adversity. Glacier certainly had the Bruins on their heels in an important Western AA matchup at Vigilante Stadium on Sept. 23rd and the Wolfpack even took a 27-14 lead into the break over CHS.
It was one of just two halftime deficits of the season for Capital yet it wouldn't last long. The Bruins opened the second half with a touchdown run by Dylan Graham. It was a drive that featured lots of runs as Capital tried to re-establish its identity.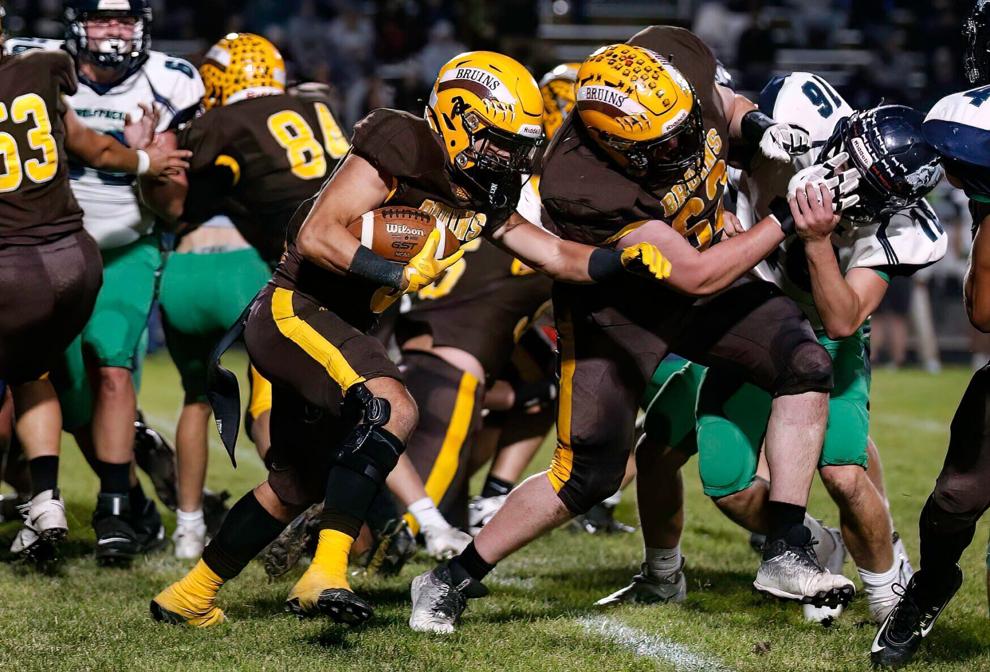 Then, after getting within six, Nick Michelotti made an interception and a couple of minutes later, Graham was in the end zone again. Early in the fourth, Tom Carter scored on a 31-yard touchdown and suddenly, a 13-point deficit, became an eight-point win.
That was also another turning point.
A crosstown slugfest 
The entire 2022 season felt like a revenge tour for Capital and in very real sense it was. Against teams that defeated the Bruins in 2021, Capital posted a 5-0 record. 
One of the teams that defeated Capital in 2021 was Helena High. It was actually the second straight crosstown win for the Bengals and with the two teams ranked No. 1 and No. 2 in the 406mtsports.com rankings going into this year's matchup, it was a crosstown game unlike few before it.
The winner was going to get home-field advantage throughout the playoffs and as expected, it was a battle. There were only two touchdowns scored as Carter found the end zone in the first half and Hayden Opitz did the same in the second.
From there, the Bruins defense pitched a second-half shutout to defeat Helena High and make sure that CHS wouldn't need to leave Vigilante Stadium in the postseason.
Survive and advance 
Being a championship team means winning when you aren't playing your best and that was a challenge Capital had to face in the Class AA quarterfinals. Despite playing Bozeman and Sentinel in the championship game and semifinals, arguably the most difficult game in the postseason was the first one against Butte.
The Bulldogs lost to Capital 41-0 in the regular season, but they weren't intimidated by the 9-0 Bruins and actually held a 7-0 lead at the half.
After Capital took the lead in the third quarter, Butte tied the score on a touchdown pass by Jace Stenson. Then, after a Bruin fumble, Butte had the ball first-and-goal at the CHS five midway through the fourth quarter.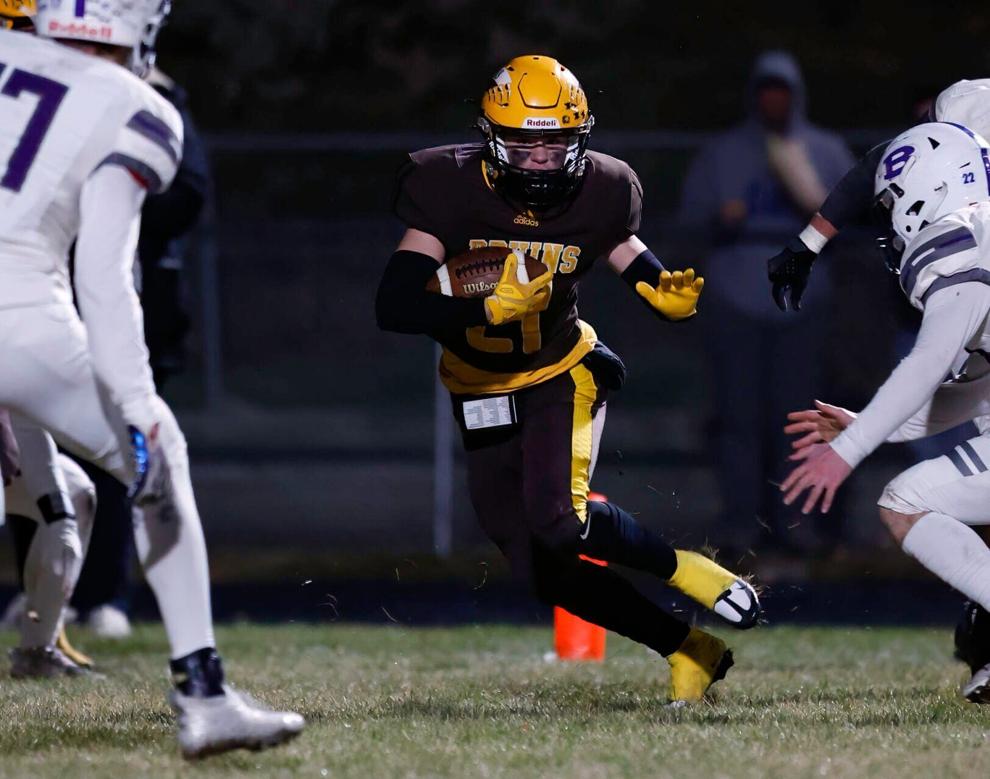 Then, as it seemed to do all season, the Capital defense rose to the occasion and delivered a stop, forcing a fumble the Bruins recovered at their own two-yard line. 
98-yard drives aren't easy, especially in a playoff game but after a completion from Hudsen Grovom to Nick Michelotti, the Bruins were in business. 
Carter did the rest, taking a carry 59 yards for a touchdown to give the Bruins a lead they wouldn't relinquish. It also helped them survive what might have been their most difficult playoff challenge.
Touchdown Tommy 
Carter had a number of spectacular runs during the 2022 season. He led Class AA in rushing yards after all, and also yards per rushing attempt.
Simply put, there was no player in the state more dynamic than Carter, the Class AA 200-meter state champion, and he proved it once again in the Class AA state championship game with an 87-yard touchdown run in the second quarter.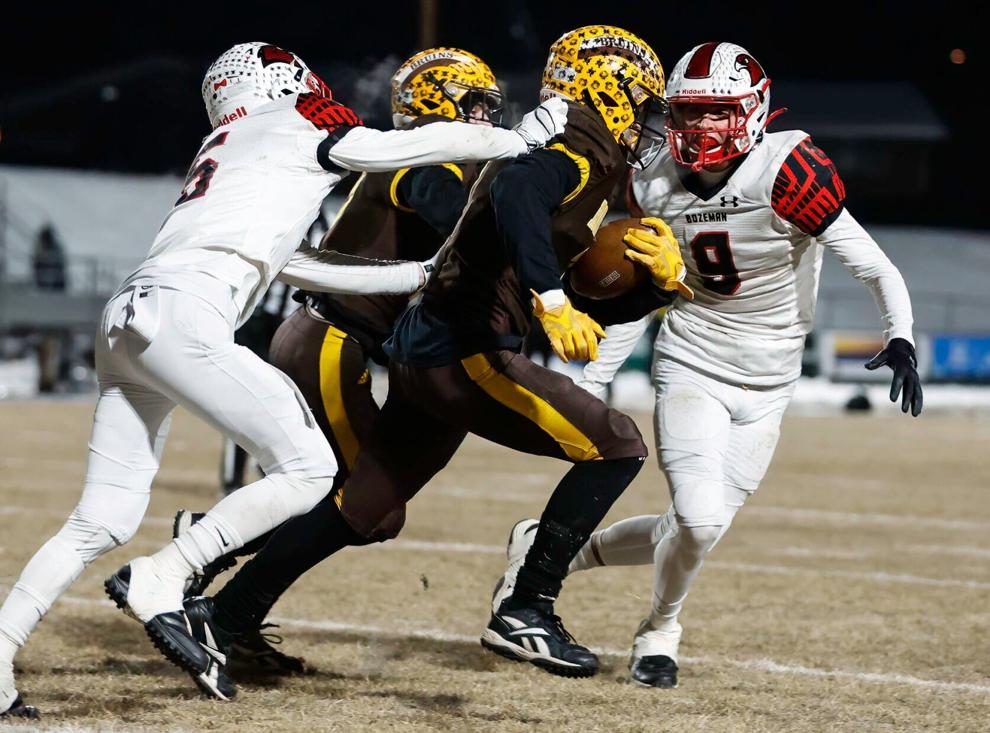 Carter averaged 110 yards per game in the postseason and his big-play ability was a gamechanger throughout the Bruins title run. He even caught a 20-yard wheel route in the fourth quarter against Bozeman, which set up the Bruins fourth touchdown that put them ahead 28-14. 
It also set the stage for one of my favorite moments from the Class AA state championship game.
The defense seals the deal 
We have all heard the saying that offense wins games, but defense wins championships. The Capital offense, which scored over 40 points a game got plenty of attention, however, the Bruins wouldn't have won the state title without the best scoring defense in Class AA.
No team scored more than 14 points in the playoffs. In fact, that was the number scored by each opponent: Butte, Sentinel and Bozeman.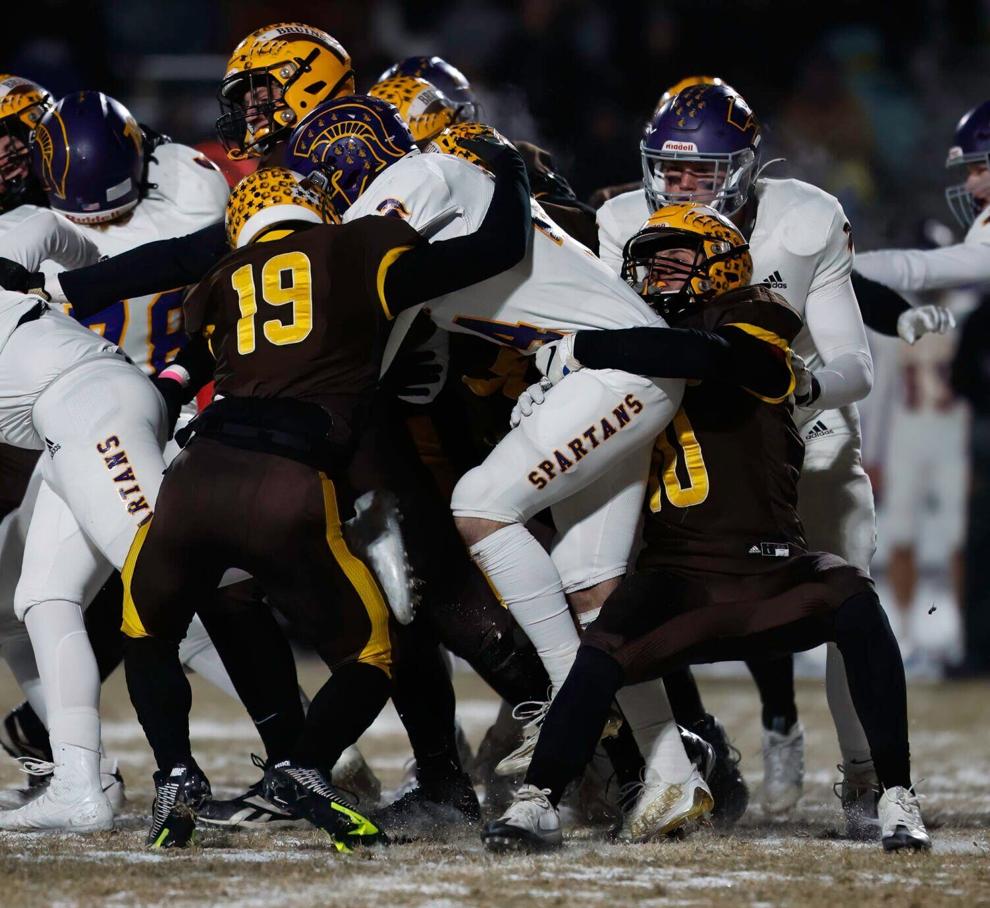 Just like in the game against Butte, the Bruins had a key takeaway near the goal-line in the state championship game.
Hayden Opitz is known for his ability as a tight end and short-yardage runner, but his defensive contributions are often overlooked.
Well, his forced fumble at the one yard-line in the Class AA state championship game won't be overlooked or at least it shouldn't be.
No. 84 delivered a huge hit to the Bozeman ball-carrier and the ball came out, went into the end zone and the Bruins jumped out it. 
It robbed the Hawks of what could have been a touchdown and allowed the Bruins to take a 21-14 lead into halftime. 
In the second half, Capital eventually pushed the lead to 28-14, yet there were still a few minutes left and time possible for a comeback.
At least until Talon Marsh shut the door for good.
Marsh notched what ended up being the 23rd sack of his season to force another Bozeman turnover on downs.
In three playoff games, Marsh had seven sacks total and had 40 over the past two years. His 42 career sacks are a Capital record. He's also the single-season leader for sacks and frankly, if there an MHSA record for sacks, I'm sure he'd have it.
But his emotion after the last sack is something I'll never forget. 
The long journey to a state championship was over for Marsh and as he cried tears of joy on the sideline, it was a perfect reminder of what it means to be a state champion.
It was a lifelong dream for many of these Capital Bruin football players and seeing them achieve it, is about as memorable as it gets. 
More eye-opening stats from Capital's state title-run 
The Bruins won the Class AA state title in 2022 and they did so in dominating fashion. Not only did Capital not lose a single game in 2022, it had a number of impressive stats that truly tell the tale of the Bruins championship run.
Outside of not losing a game, the most impressive stat is easily the fact that the Bruins didn't trail for a single second in the fourth quarter of a game all year. 
Bozeman (in the regular season) and Butte in the Class AA quarterfinals were tied with the Bruins at one point, but never pulled ahead. Only twice did CHS even trail at the half or in the third quarter.
Glacier led most of the first half against Capital and for about half of the third quarter, before the Bruins erased a 13-point halftime deficit. And against Butte, it took just a few minutes to erase a 7-0 halftime edge for the Bulldogs.
Capital had four games against teams that made Class AA's final four — Bozeman and Sentinel — and didn't trail for a minute in all four games. You can also include Billings West and Helena High in that too.
The fact that the Bruins beat Bozeman (twice), West, Helena, Sentinel (twice), Butte (twice) and Glacier is also impressive.
Of the 12 games Capital played in 2022, nine of them were against teams that advanced to the Class AA quarterfinals and the Bruins won those games by an average of 19.7 points. 
The balance with which Capital dominated opponents was eye-opening.
It's one thing to be good on offense and defense. But there's no debating the fact that Capital had the best offense and defense in the state.
CHS led Class AA football in scoring offense and featured Tom Carter, who led Class AA in total touchdowns (23)  and rushing yards 1,262. Carter also had 427 receiving yards which gave him 1,689 total and for the season, he averaged 11.9 yards every time he touched the ball, as well as an unheard of 9.9 yards per carry.
Despite only seeing 20 carries in one game all season, Carter amassed five 100-yard games and only had three games in which he was held under 100 yards rushing/receiving. 
Capital also boasts the most prolific deep threat in Class AA in Nick Michelotti, who finished 9th in receiving yards but led the state in yards per catch at 26.41. He caught 27 passes for 713 yards and scored an 87-yard touchdown in the state semifinal win over Missoula Sentinel, a pass he caught from his cousin, quarterback Joey Michelotti.
Yet, as good as the offense was with Carter and Dylan Graham running the ball, as well as quarterbacks Michelotti and Hudsen Grovom dealing to Carter, Nick Michelotti, Hayden Opitz and Tyler Kovick, the defense was just as good. 
Only twice in 12 games did the Bruins allow an opponent to score more than 20 points. Bozeman did it in the season opener and Glacier did in Sept. 23. That's it.
Sentinel, the two-time defending state champions, managed just 20 points in two games. Butte scored 14 in two games against the Bruins and if you look at the talent and production at all three levels of the defense, it's easy to see why.
For starters, Capital was incredible against the run. CHS notched 100 tackles for loss. That's in addition to 62 sacks (over 5 per game). That's an average of 13.5 stops in the opponents' backfield, per game. 
The secondary was also elite though and picked off 21 passes in 12 games. Six Bruins intercepted more than one pass including Tyler Kovick who had six. Carter had three, as did Nick Michelotti and Quinn Hanson, while Joey Lauerman and Tycen Mooney each had two. Mooney's second was a big one as he intercepted a Butte pass in a goal-to-go situation in the third quarter of a tied playoff game. 
However, the pass rush was nothing short of spectacular. It's honestly hard to find the superlatives to describe it but there were a total of four players in Class AA football with at least 10 sacks and three of them, yes three played for CHS.
Marsh had 23, which is hard to fathom. But teammates Henry Gross (15) and Tyler Roberts (11) weren't far behind. It helped lead to 13 fumble recoveries in addition to the interceptions, so the Bruins took the ball away nearly three times per game on top of everything else.
The Bruins didn't have an elite quarterback per se but the two-QB system of Joey Michelotti and Grovom worked like a charm. The two seniors combined to complete 59 percent of their passes for 2,320 yards, 19 touchdowns and just five interceptions. Both tossed touchdowns in the semifinal win over Sentinel and made key throws in state championship game over Bozeman.
It was unique the way it worked, but this Capital football team was unique in so many ways and from top to bottom, it had every championship ingredient.
Head coach Kyle Mihelish and his staff took those ingredients and turned into a dominating brand of football that ultimately led to one of the best seasons in Capital history, as well as the the Bruins 12th state championship.  
Photos: Helena Capital wins the Class AA state football championship
Helena Capital state title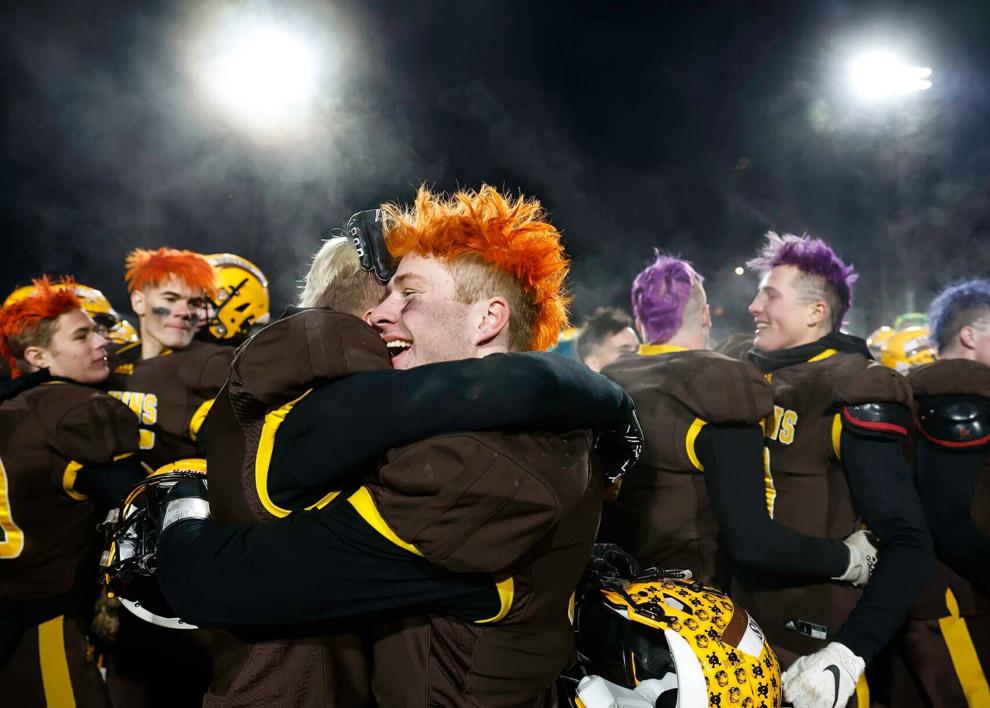 Helena Capital state title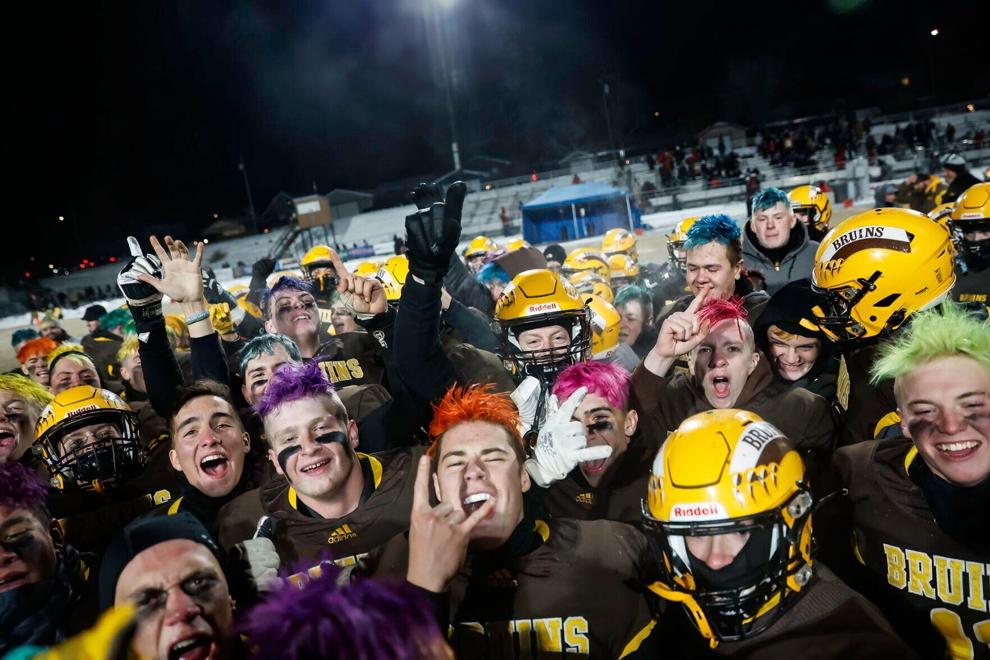 Helena Capital state title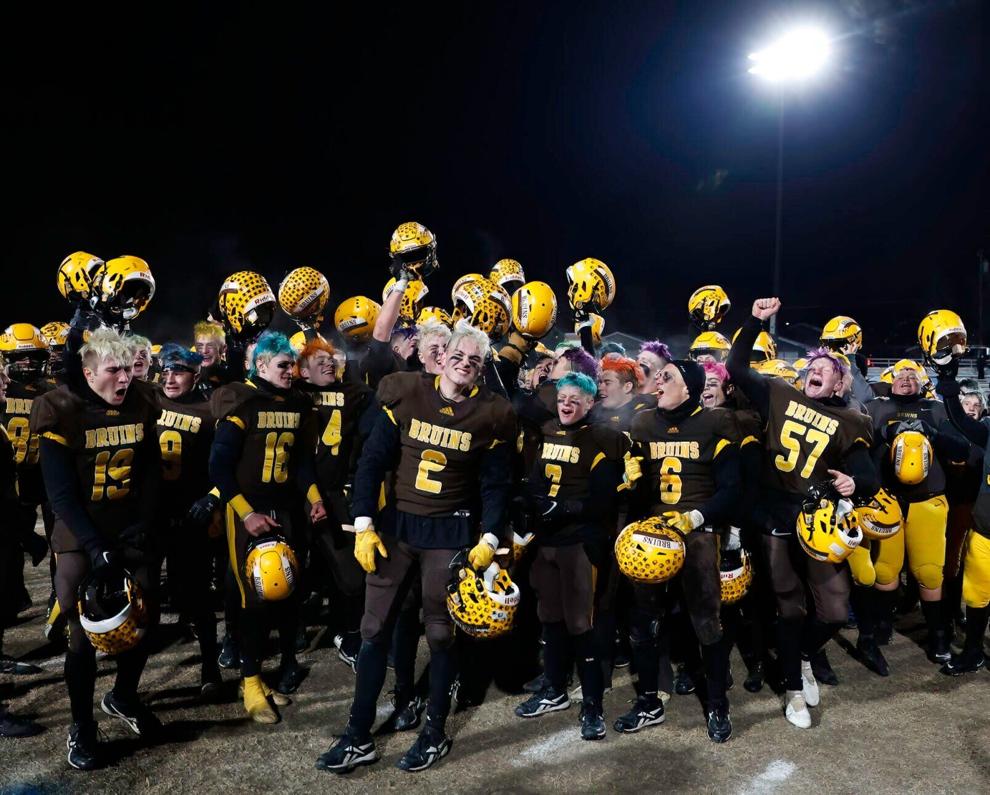 Capital's Dylan Graham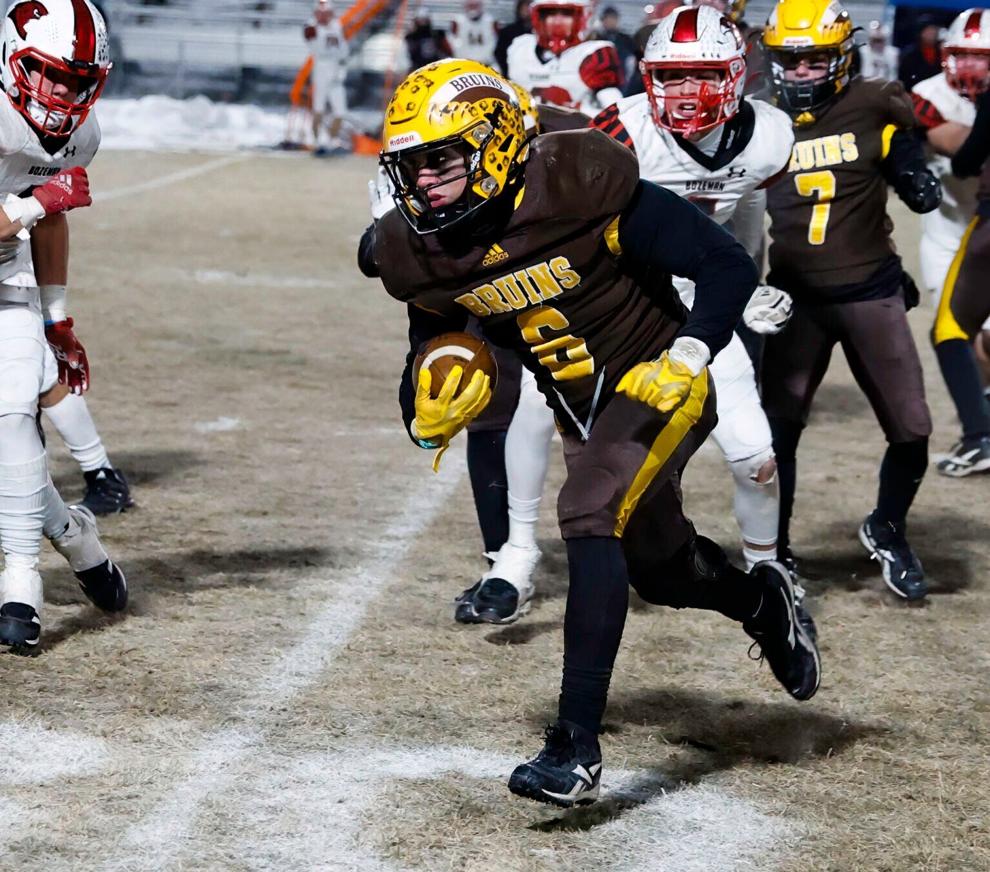 State title game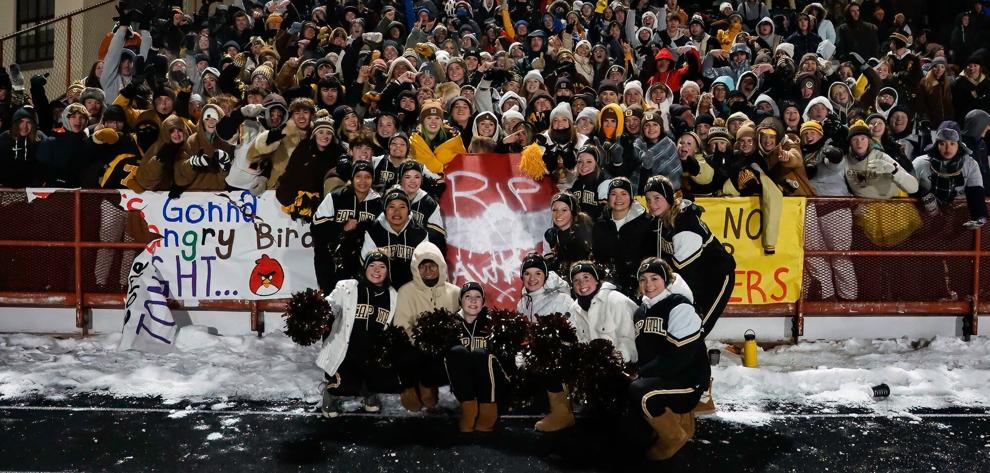 Joey Michelotti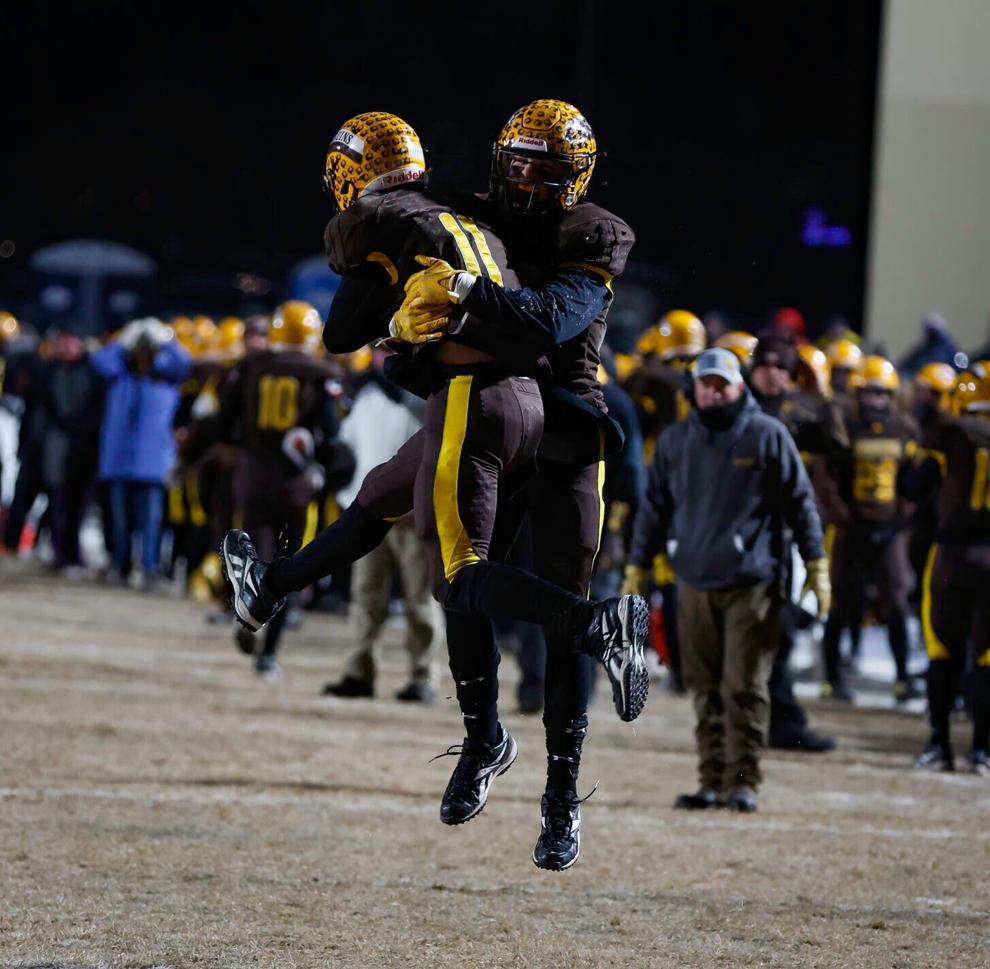 Capital's Hayden Opitz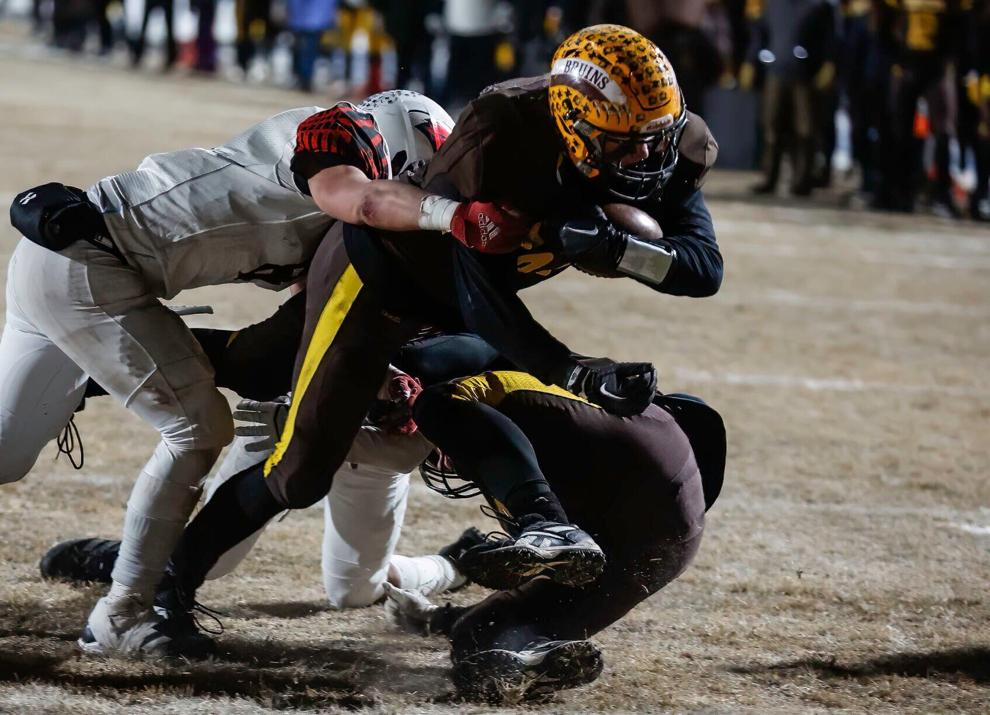 Capital's Hayden Opitz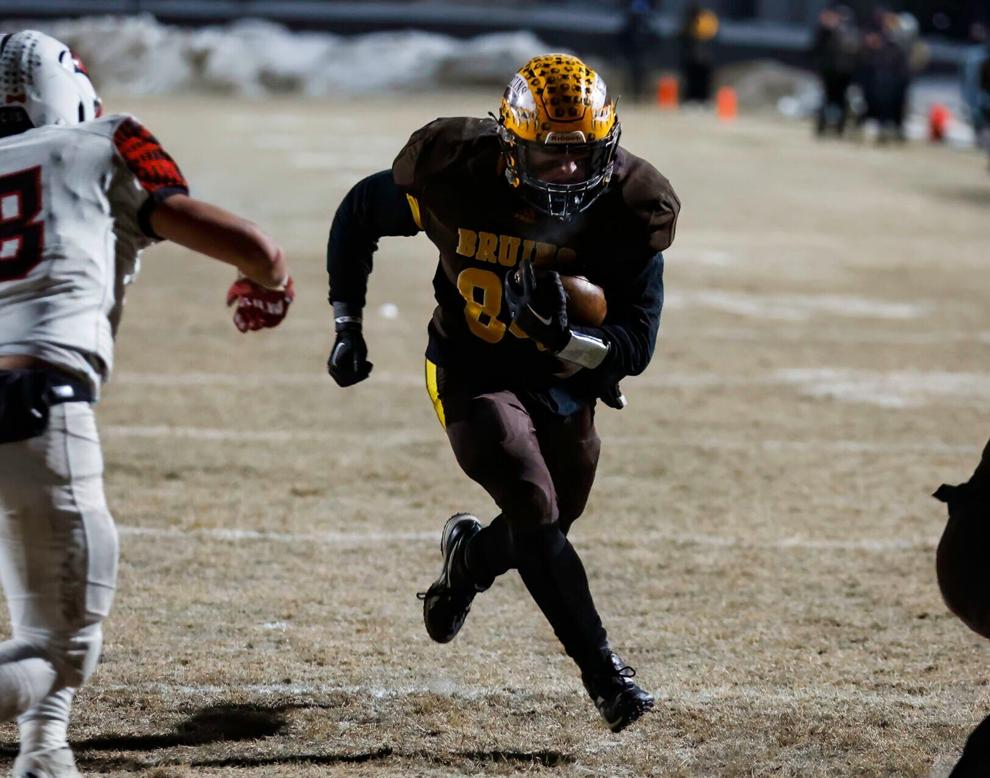 Capital's Hudsen Grovom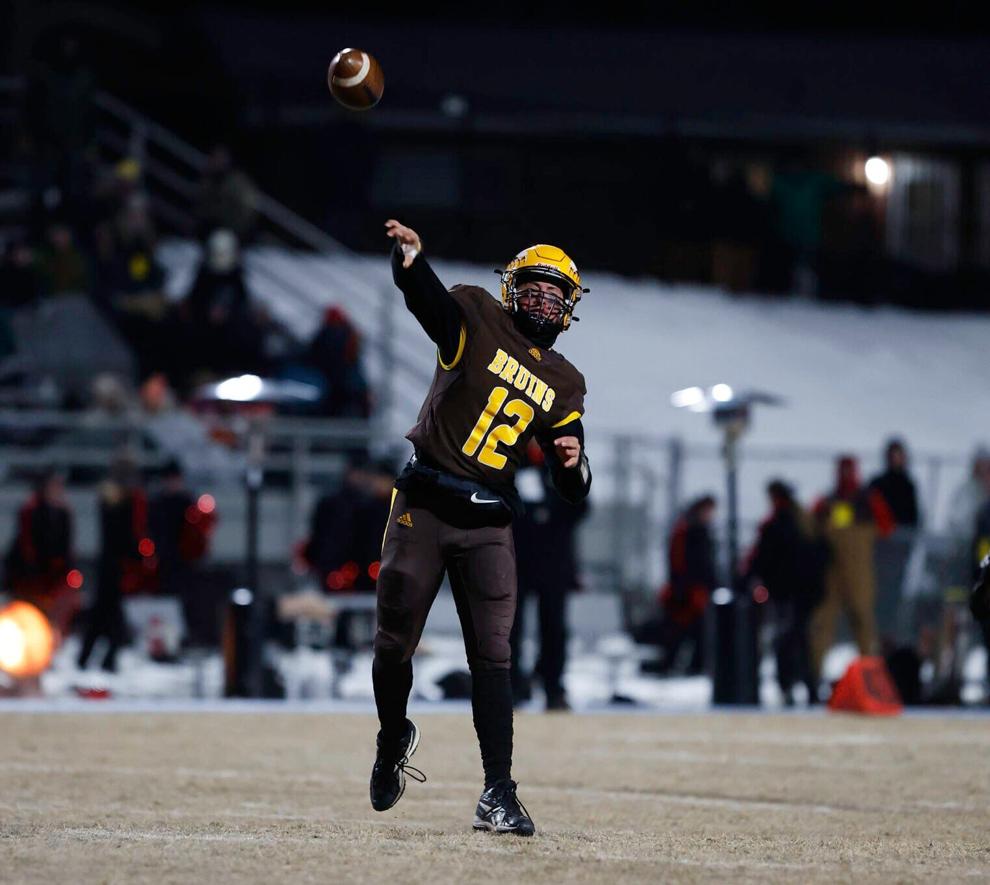 Capital's Talon Marsh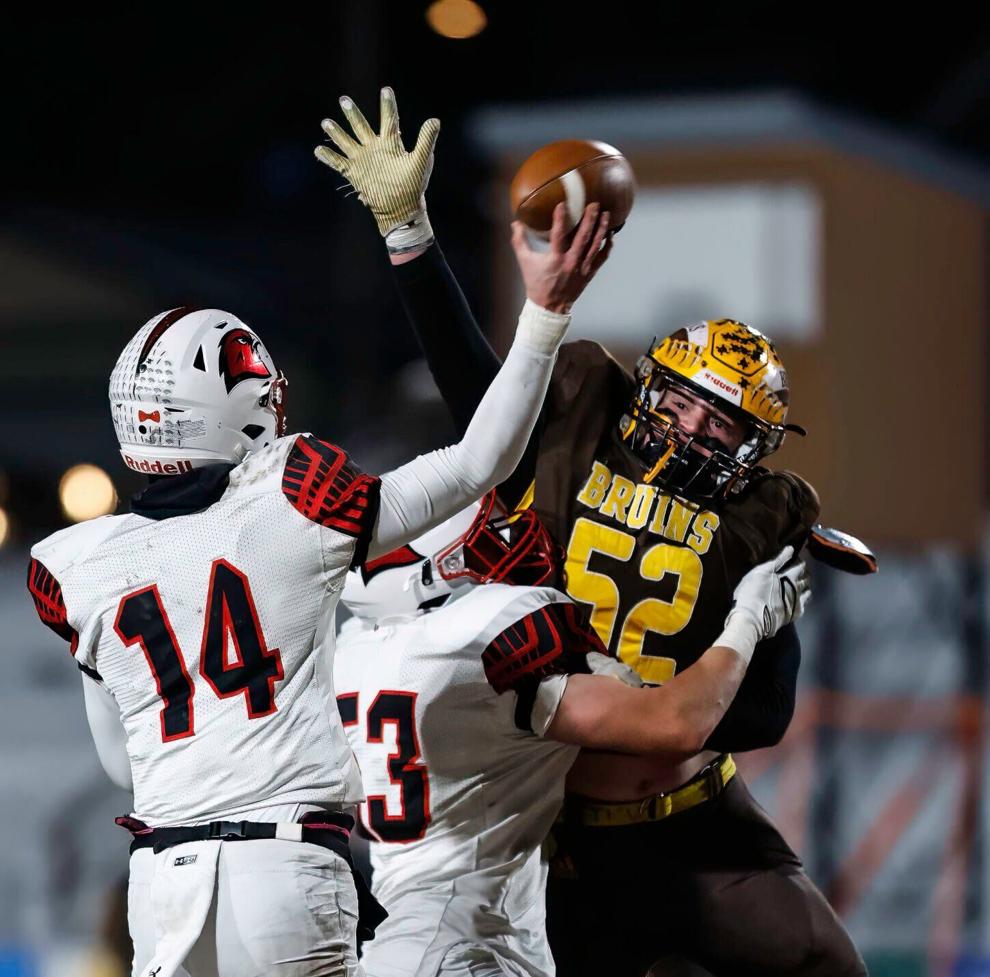 Capital's David Marshall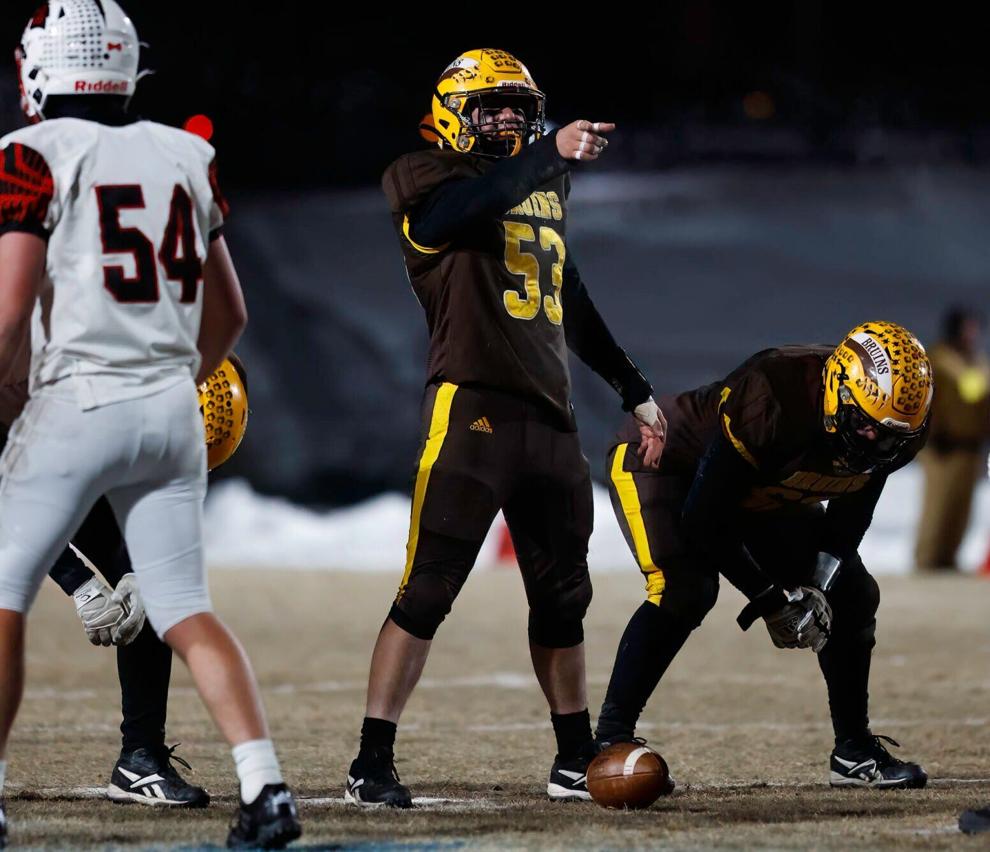 Helena Capital's Hayden Opitz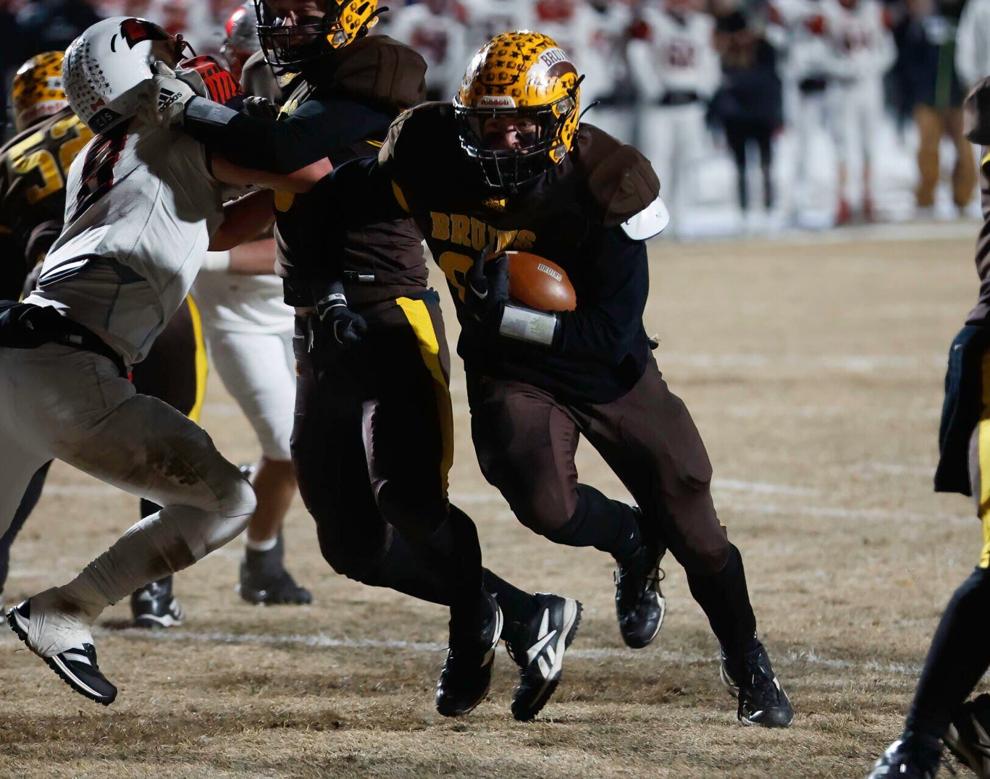 Helena Capital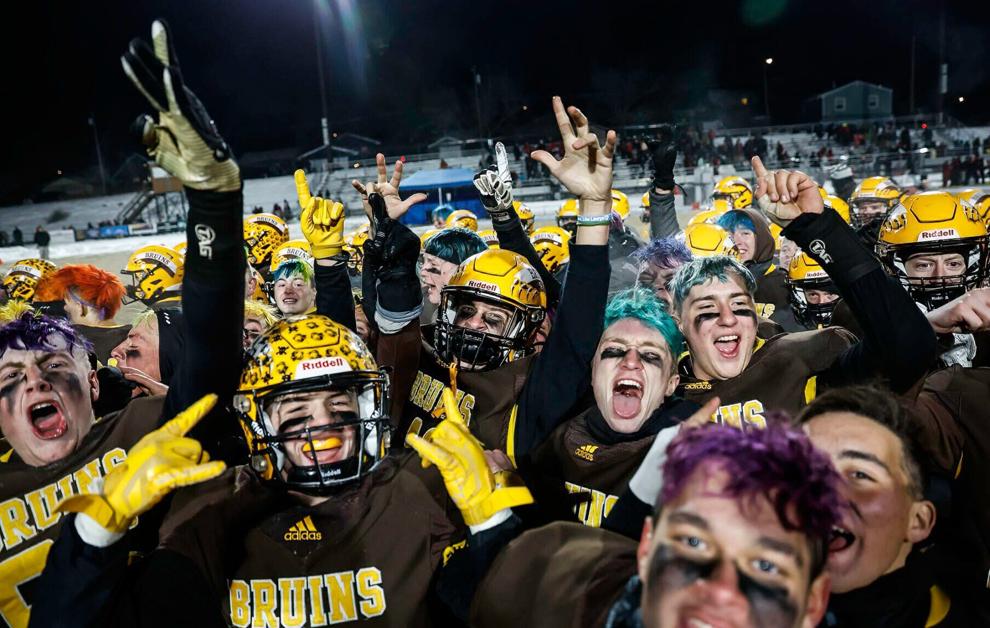 Helena Capital's Joey Michelotti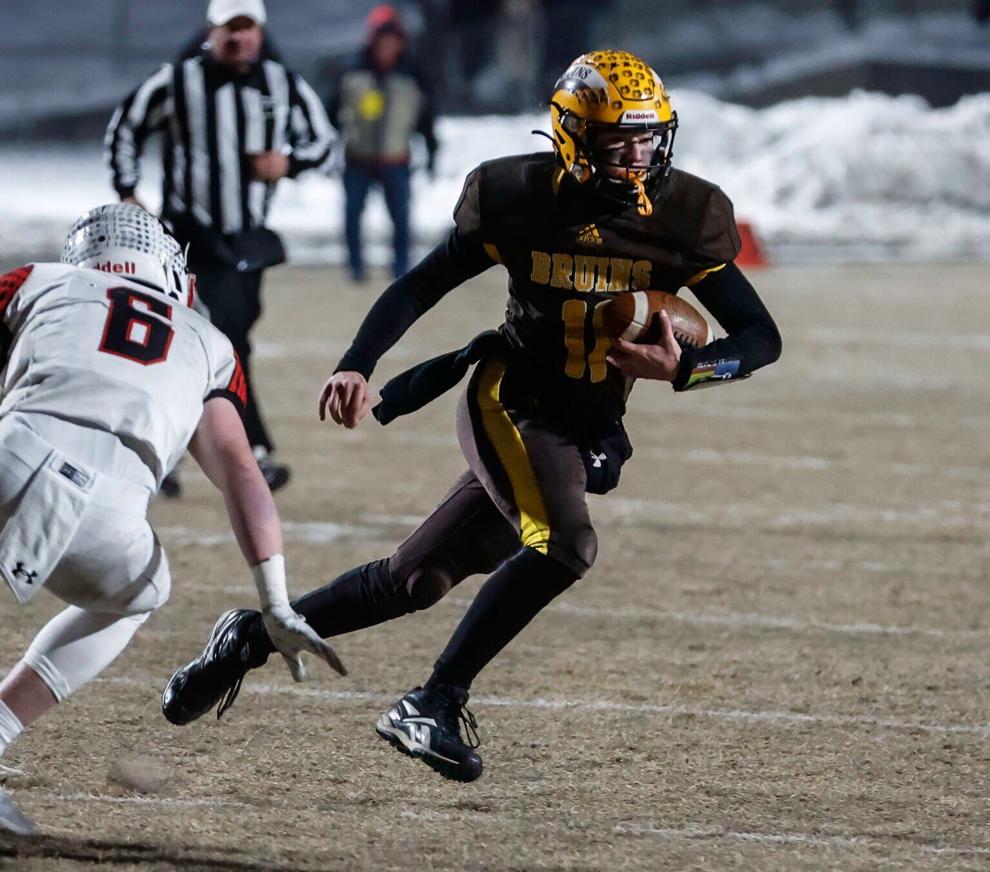 Helena Capital's Dylan Graham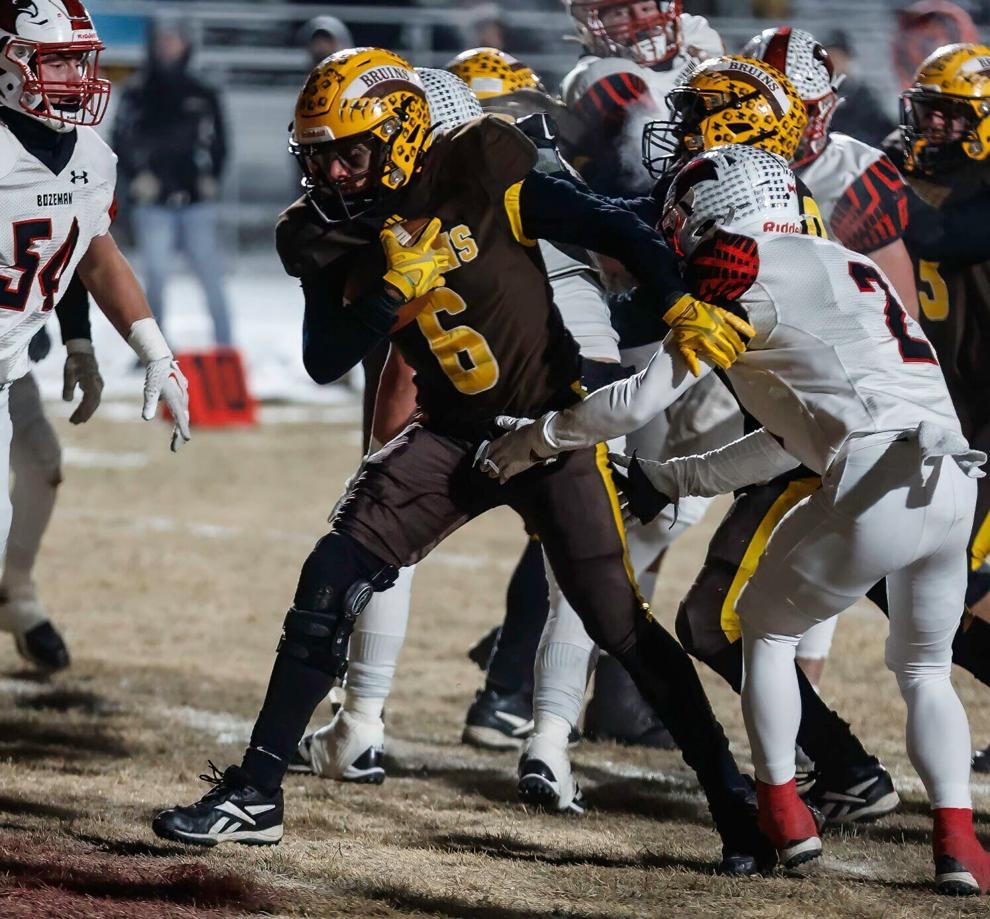 Helena Capital's Tom Carter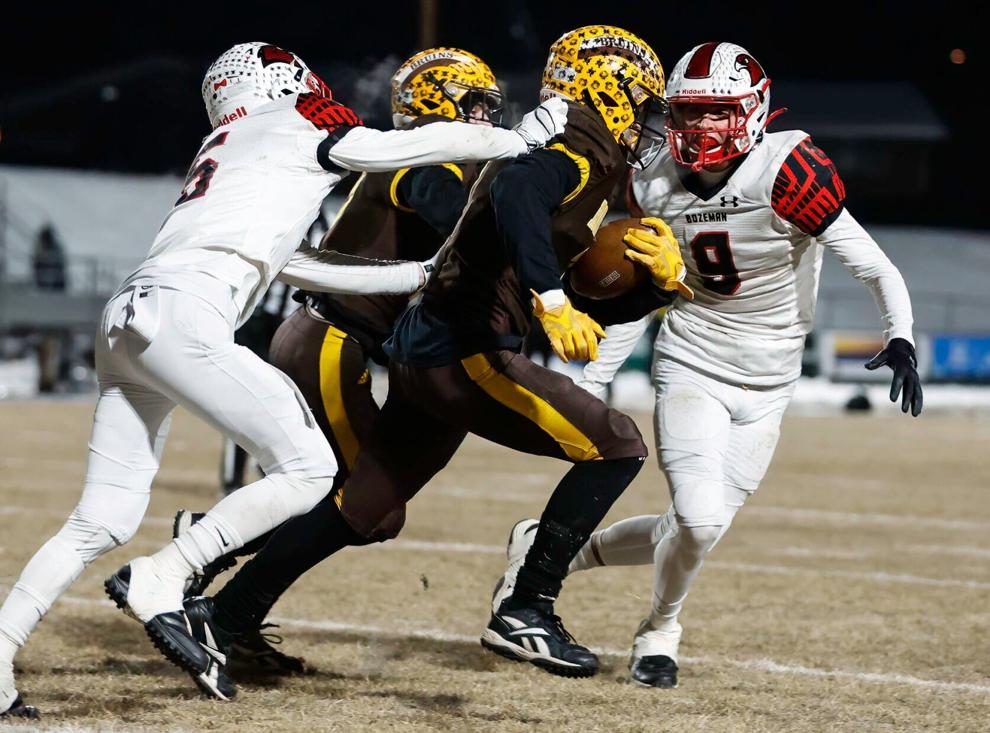 Helena Capital Bruins win 2022 AA football championship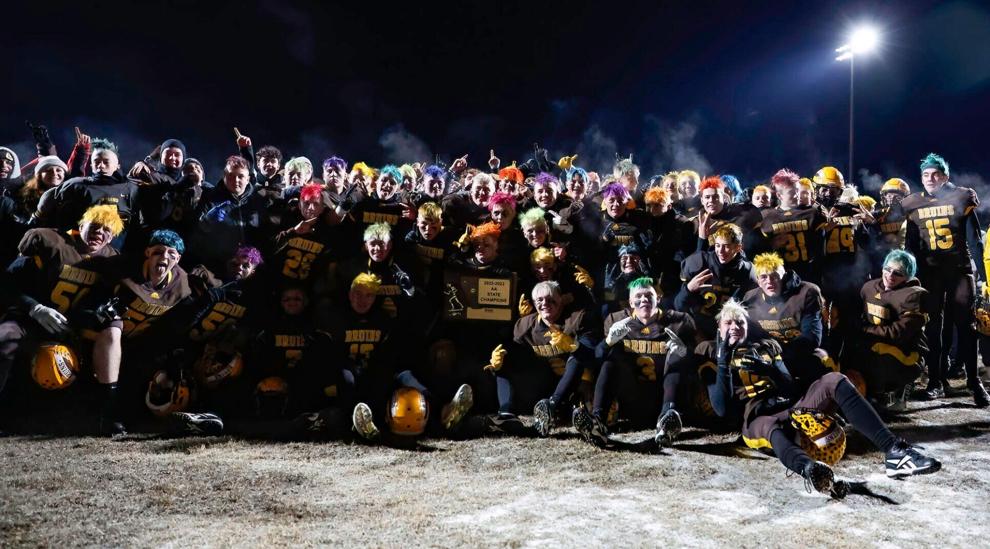 Helena Capital wins 2022 AA football championship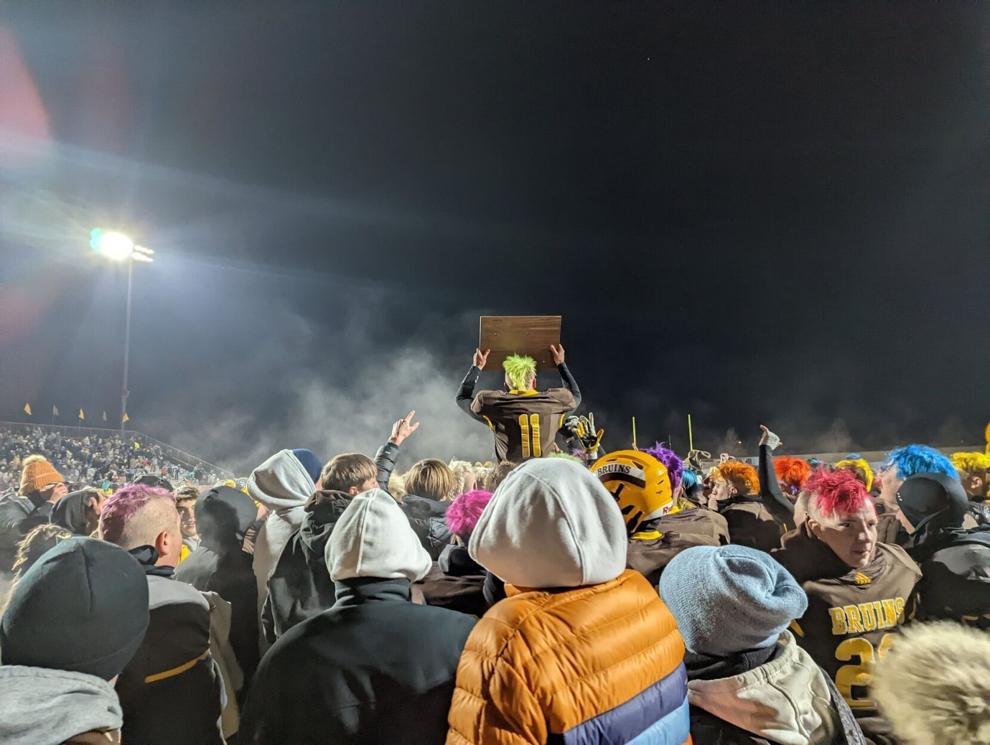 Photos: Helena Capital knocks off defending state champion Missoula Sentinel to reach title game
Capital fans
Capital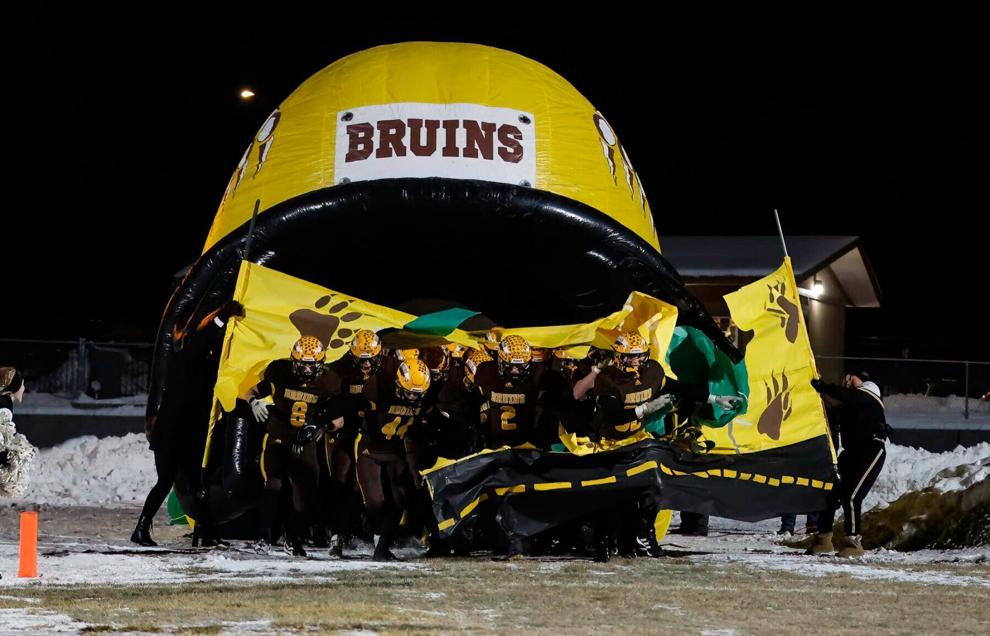 Talon Marsh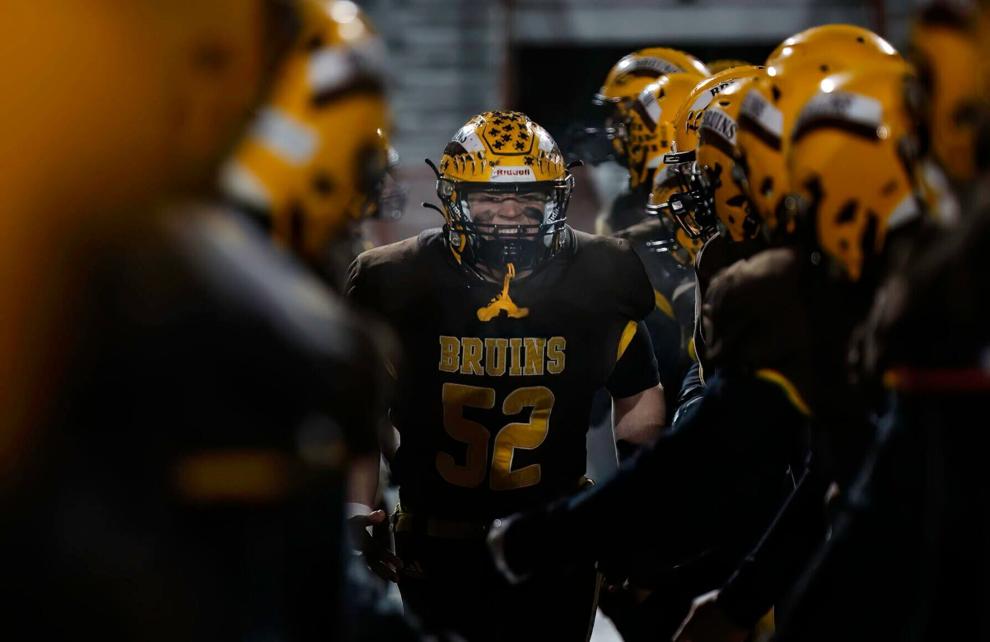 Capital vs Sentinel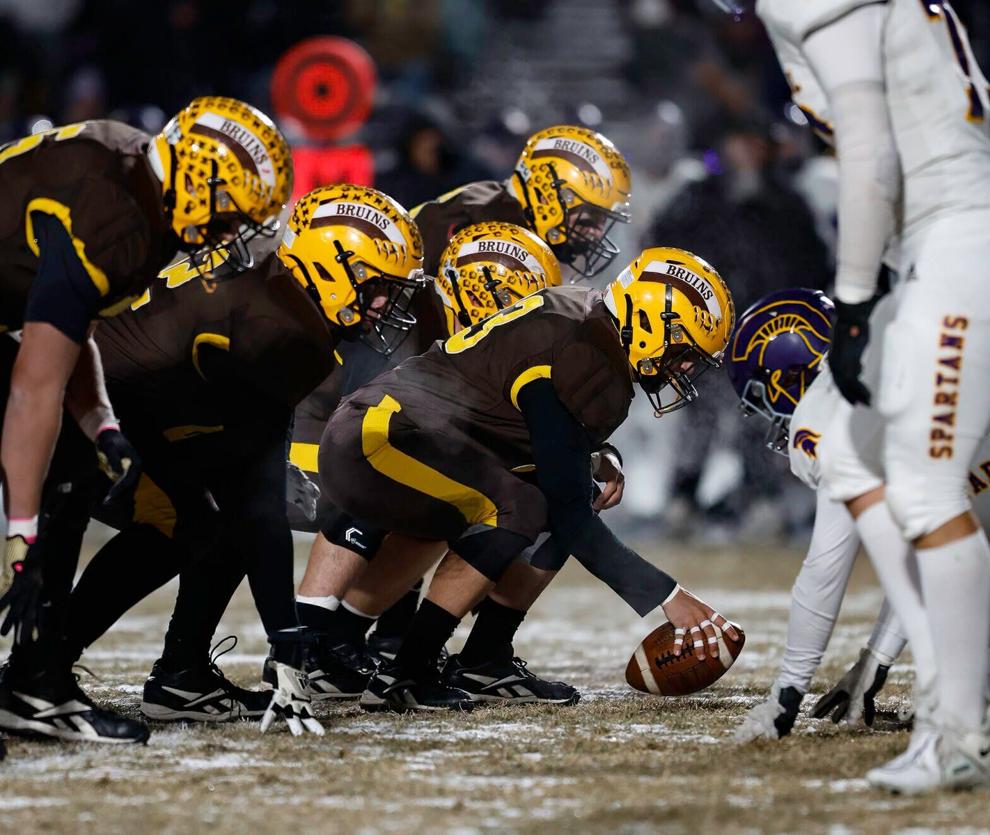 Capital's Dylan Graham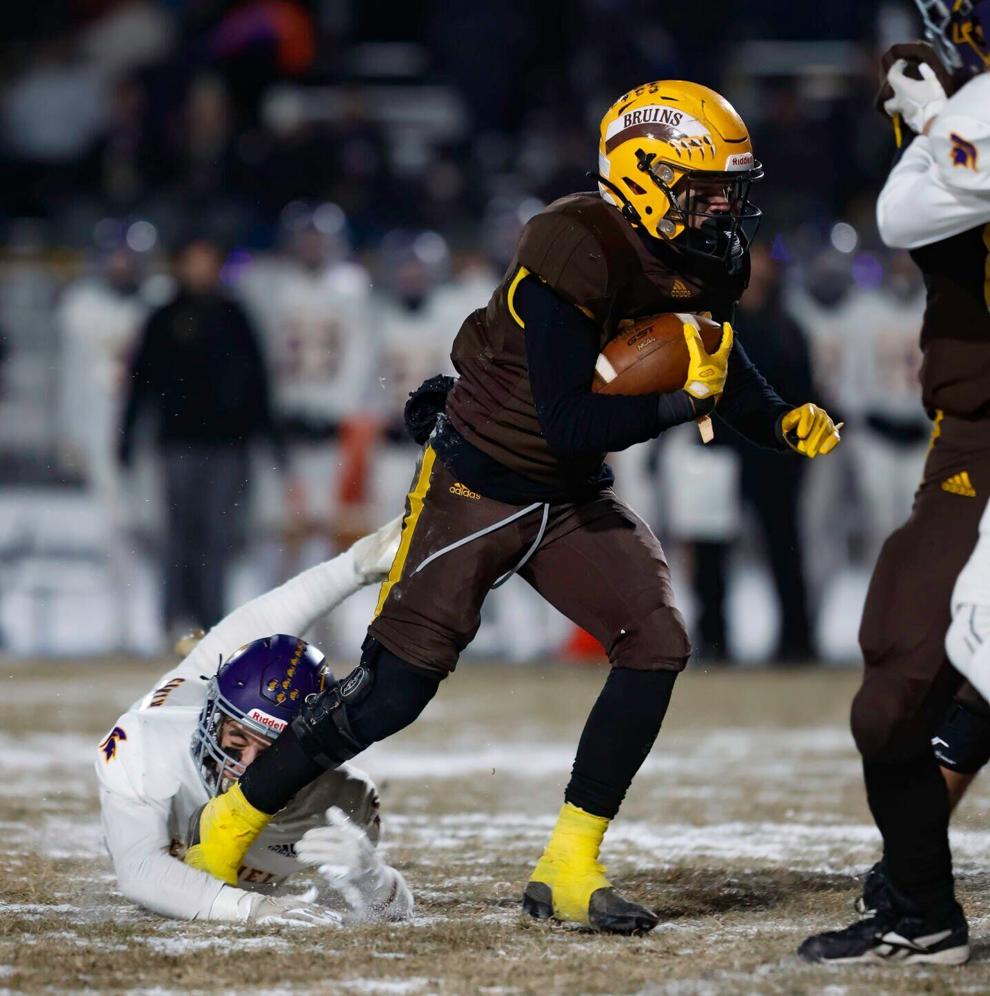 Dylan Graham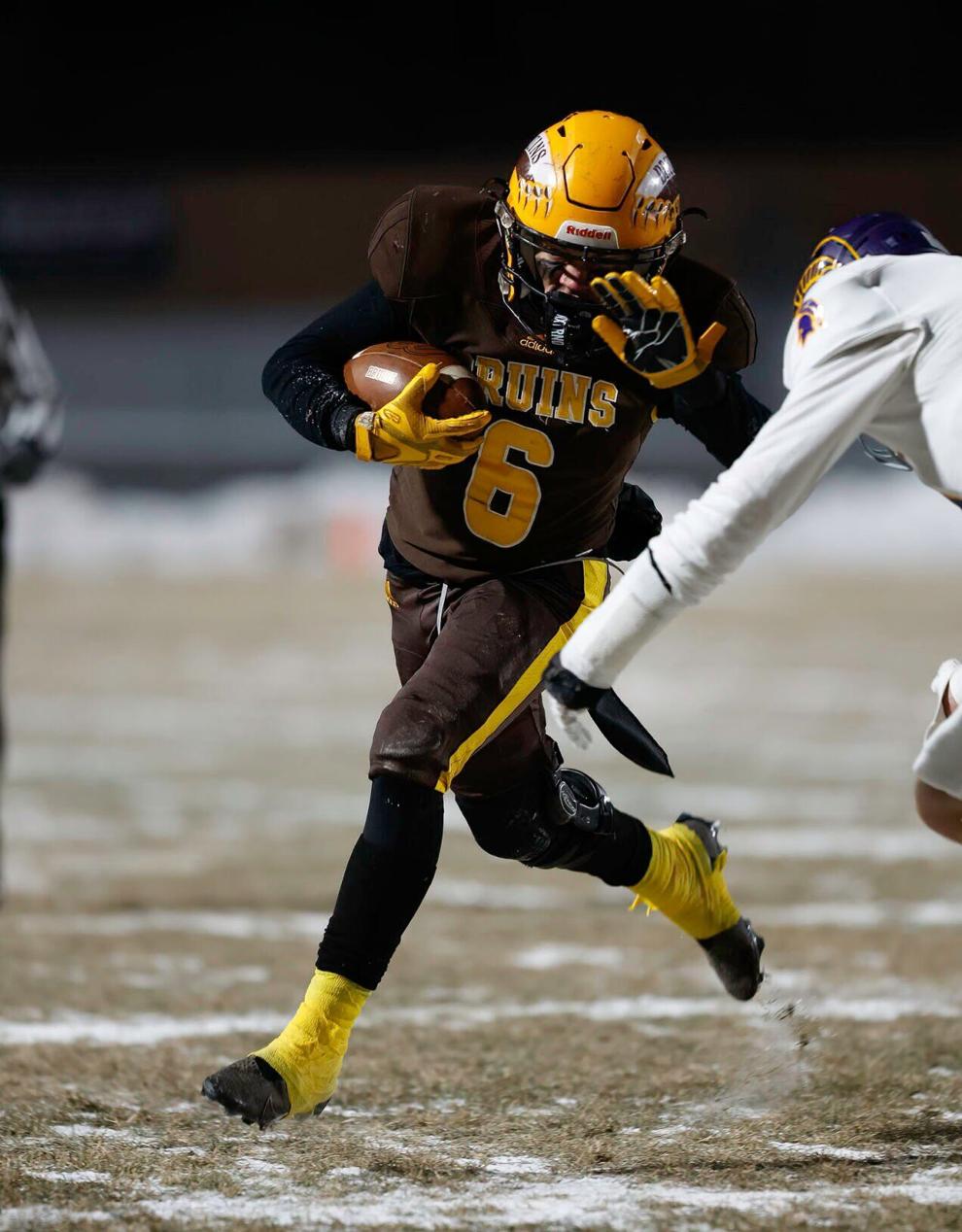 Capital defense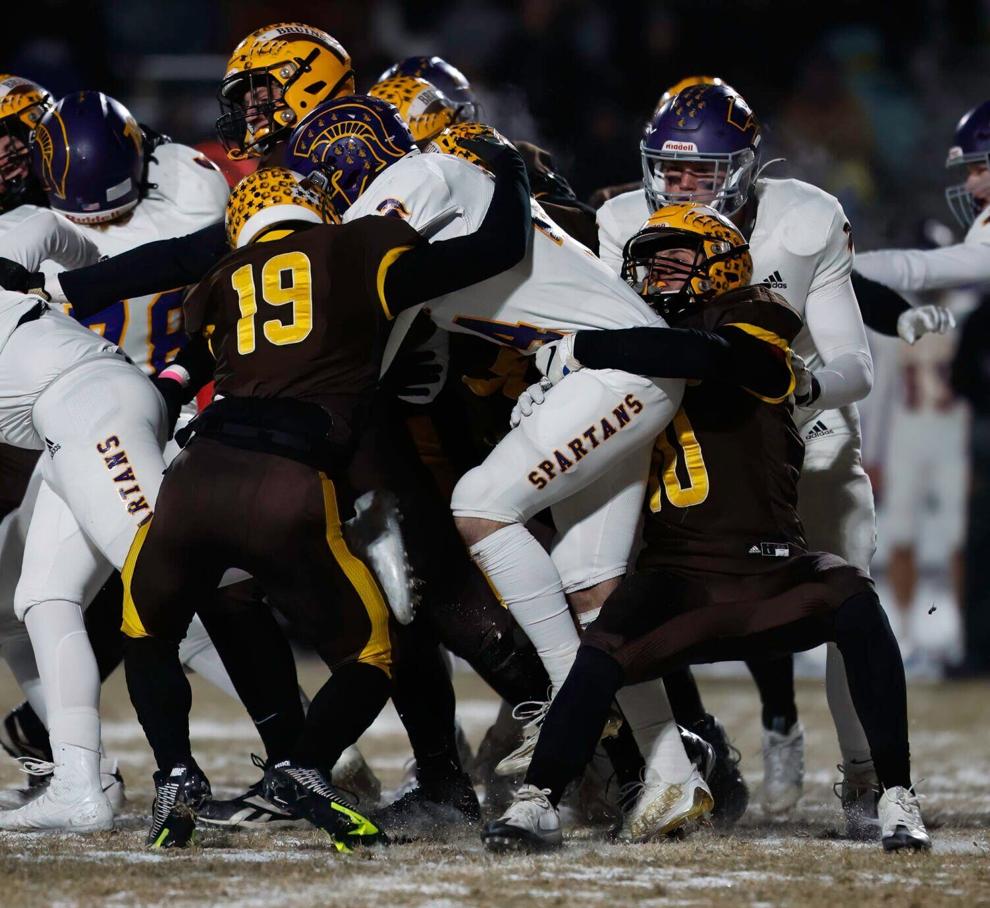 Capital's Tyler Roberts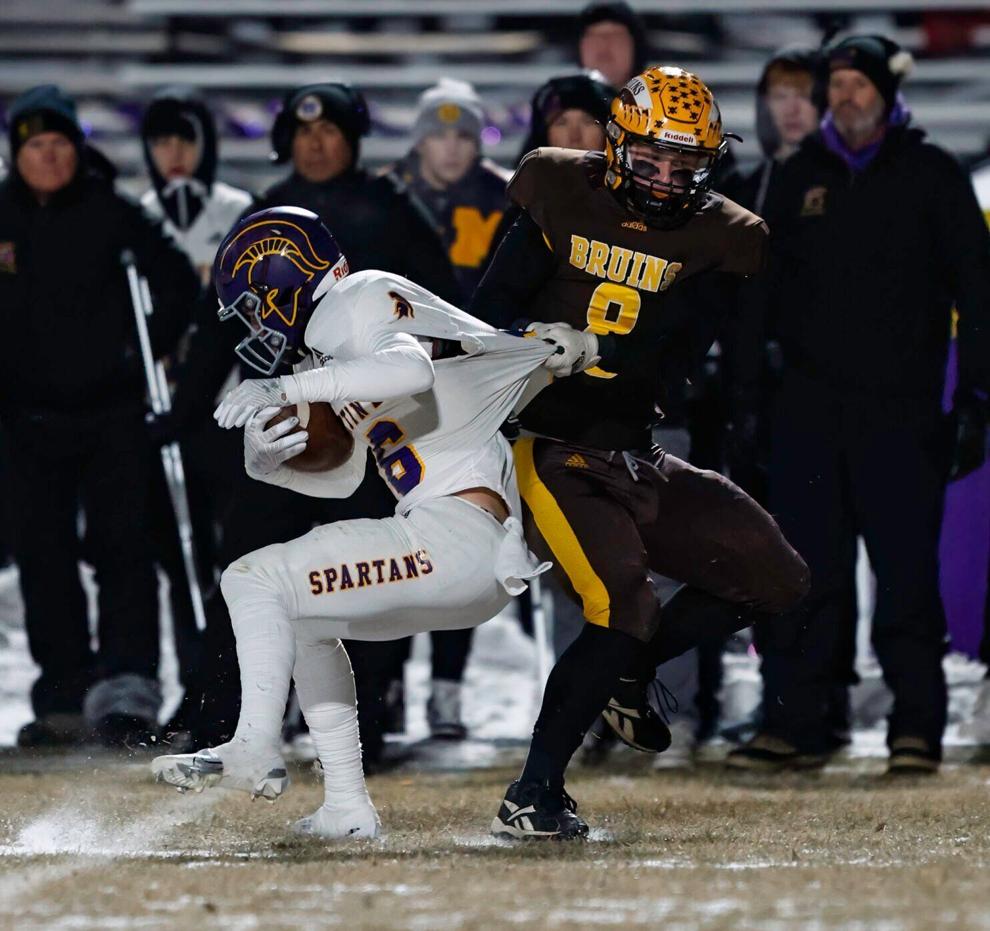 Hayden Optiz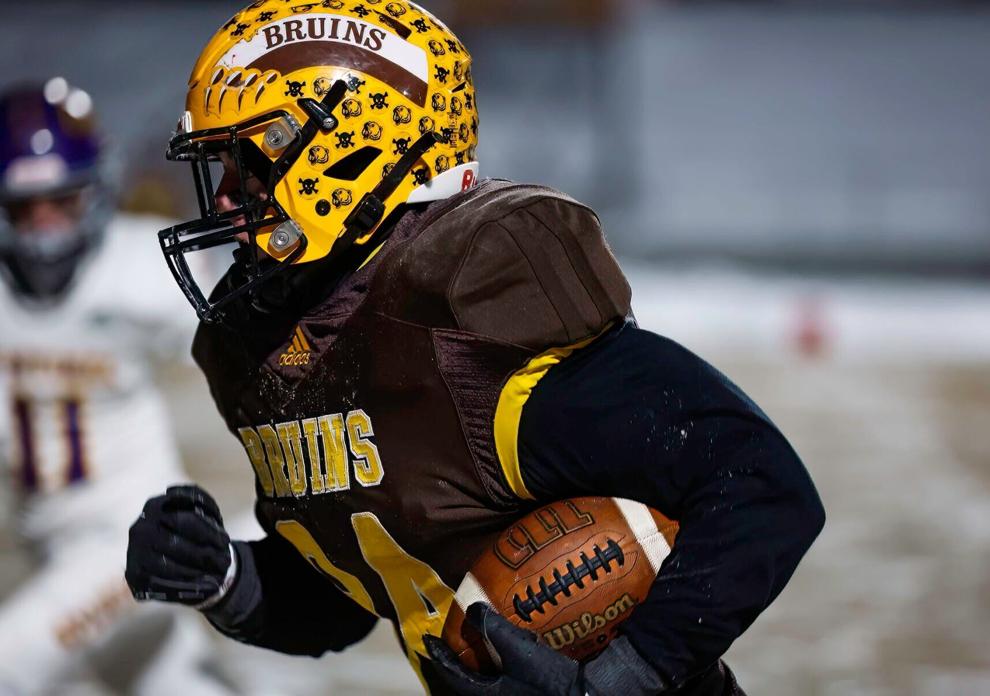 Missoula Sentinel's Adam Jones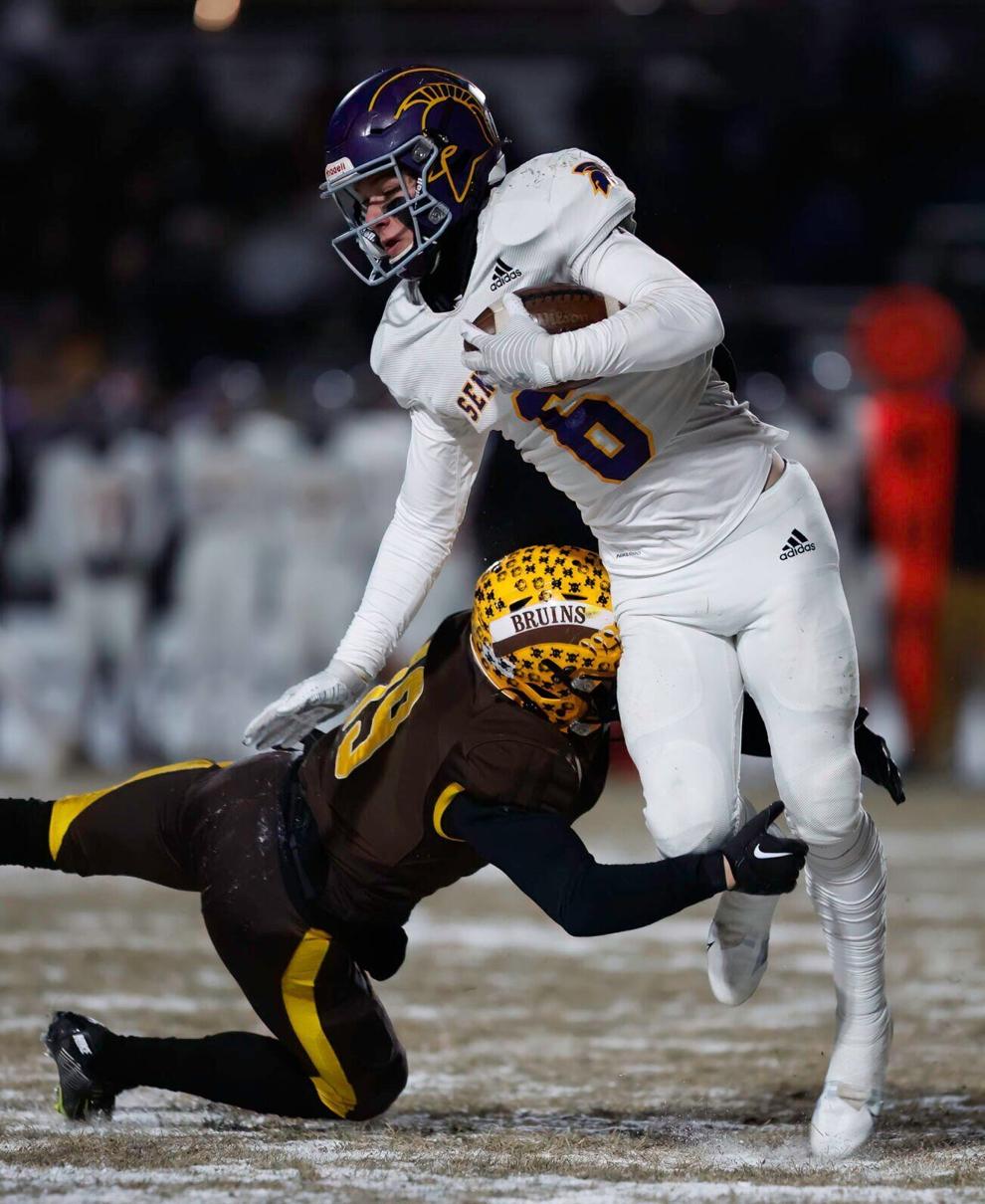 Missoula Sentinel's Adam Jones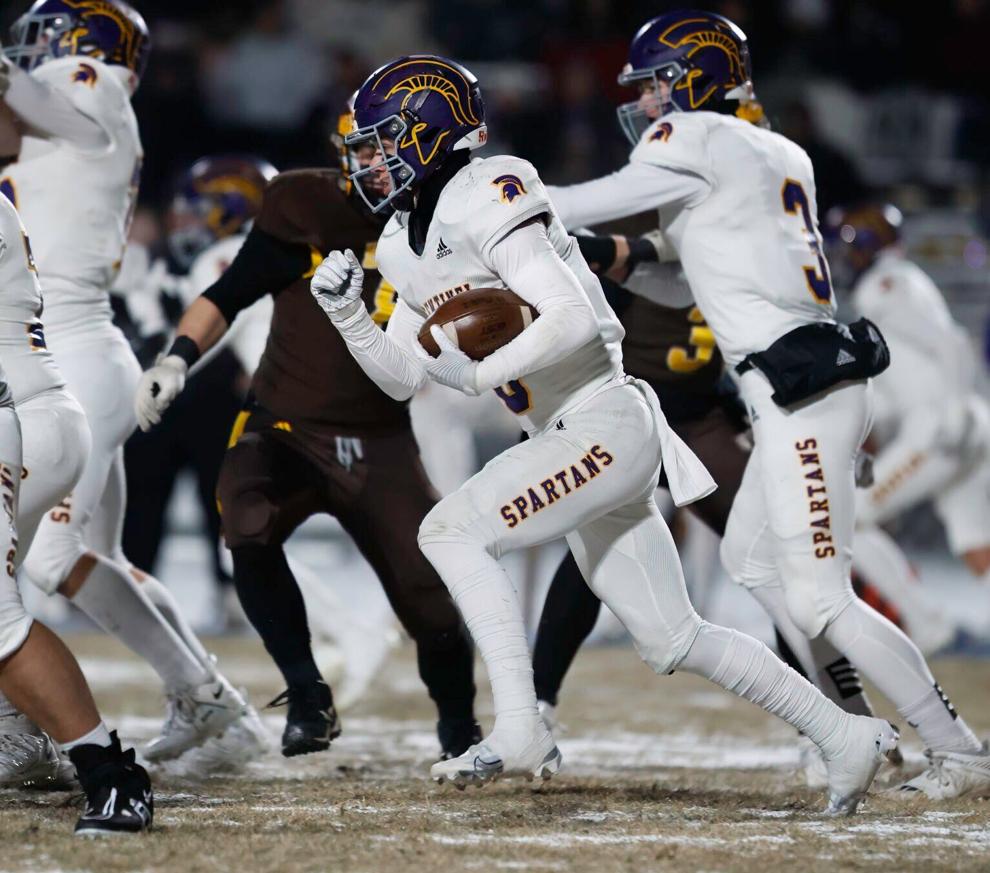 Capital's Tom Carter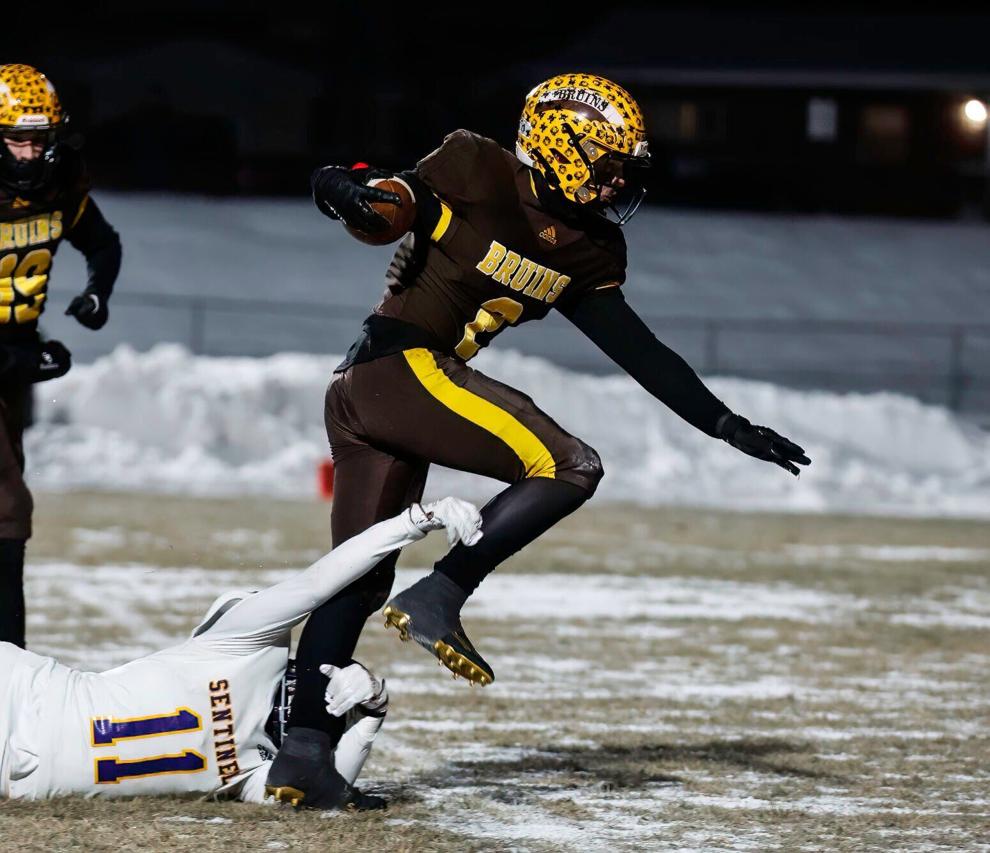 Capital's Joey Michelotti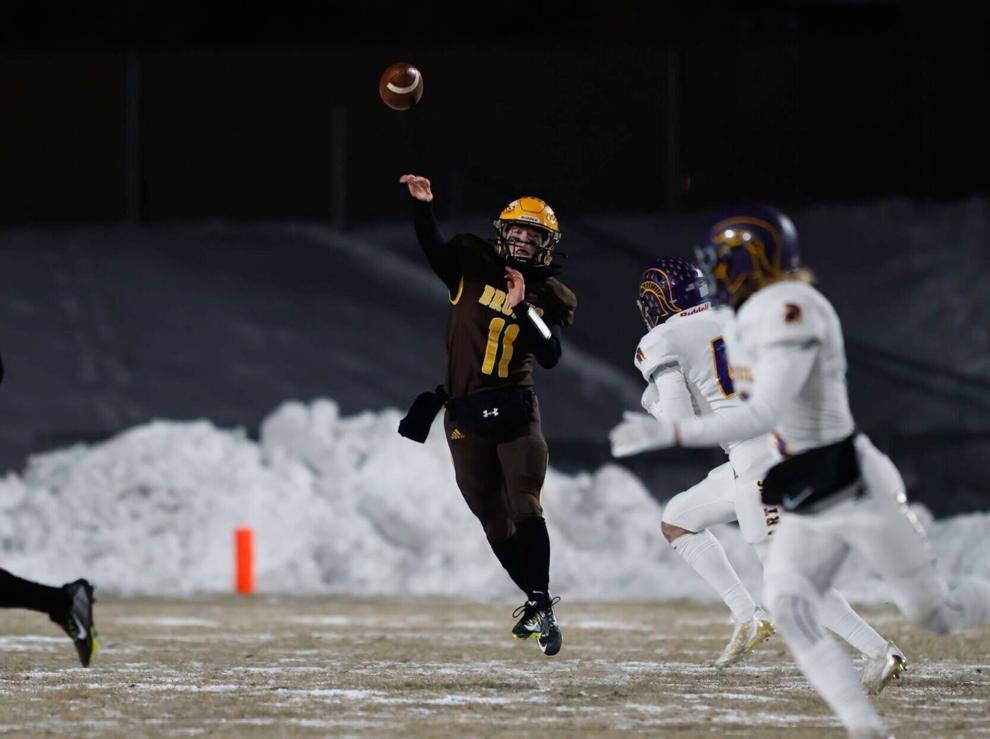 Capital's Nick Michelotti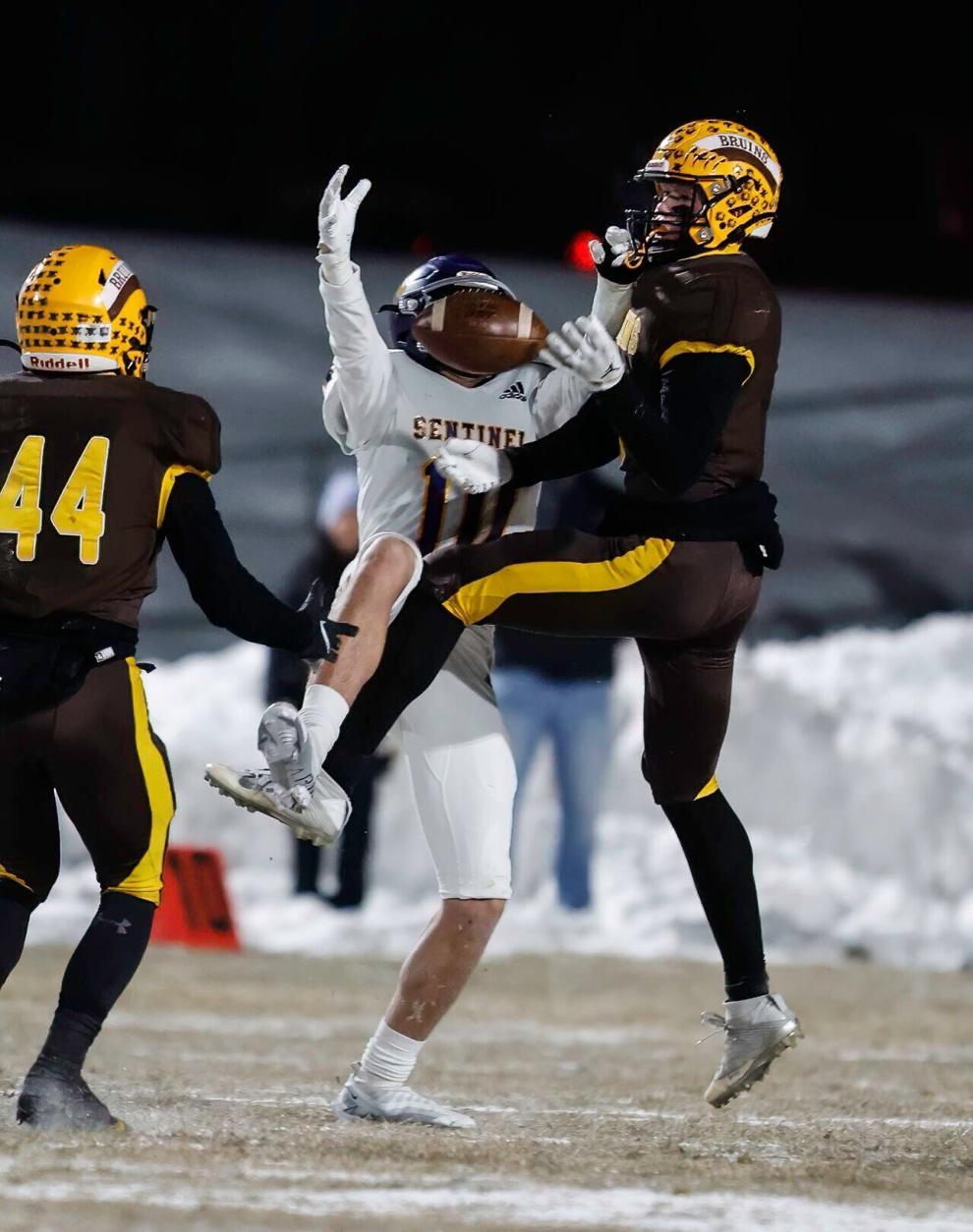 Photos: Helena Capital survives upset bid from Butte
Butte's Jace Stenson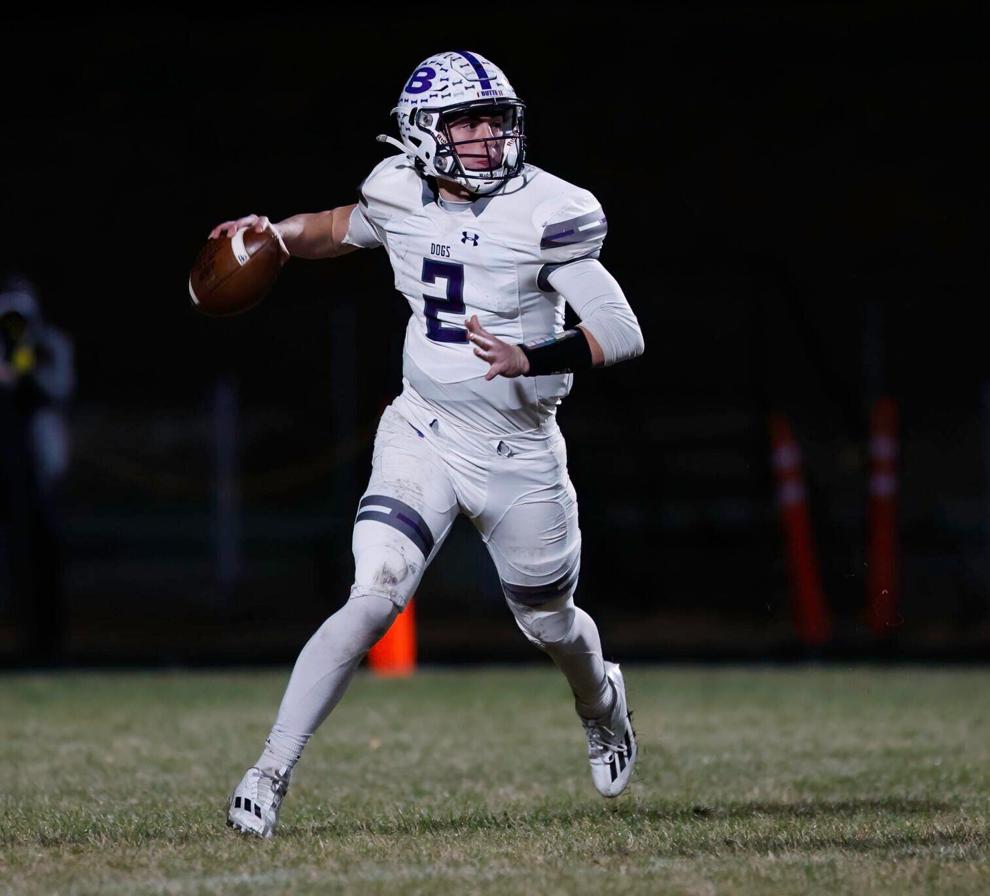 Butte's Karson Punmea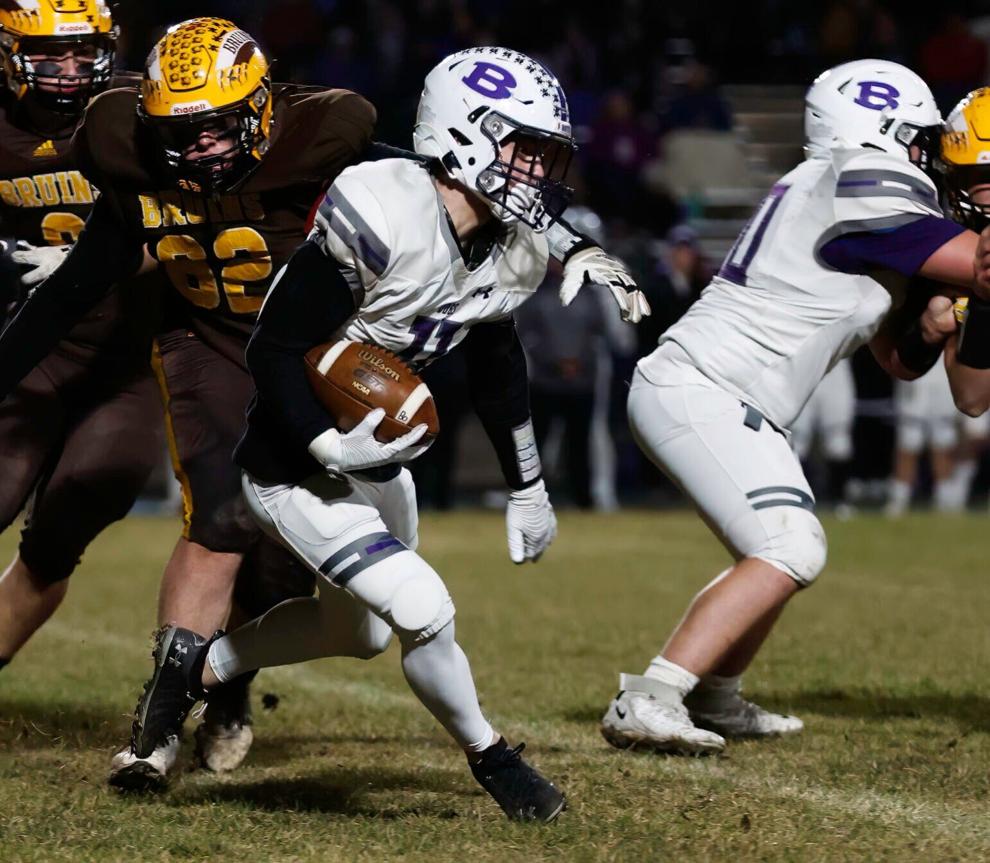 Capital students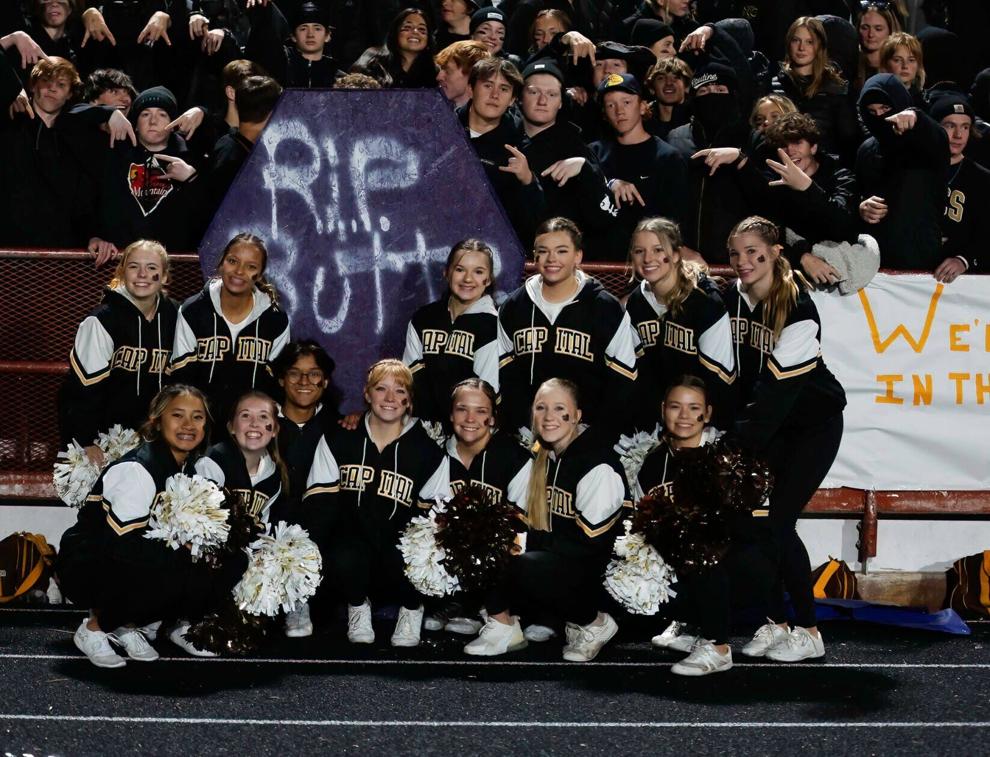 Helena Capital football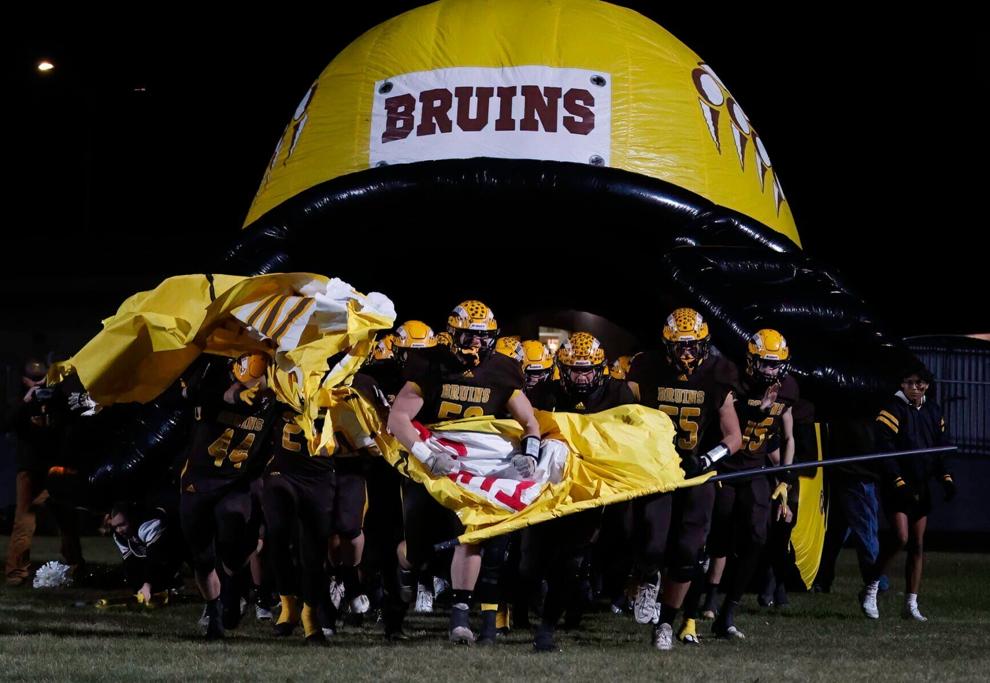 Helena Capital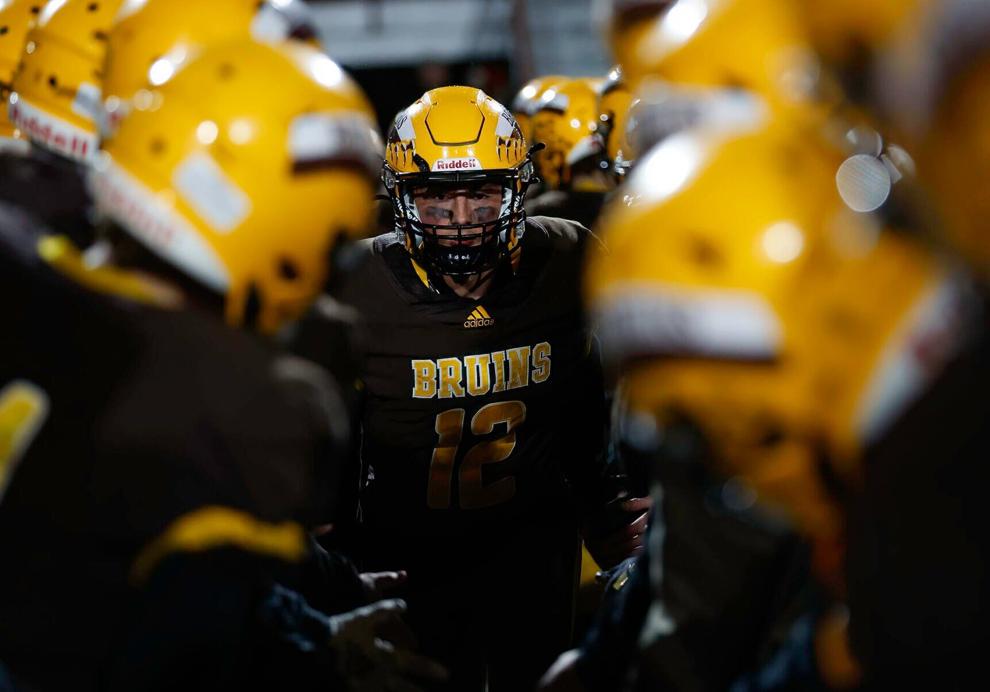 Helena Capital's Dylan Graham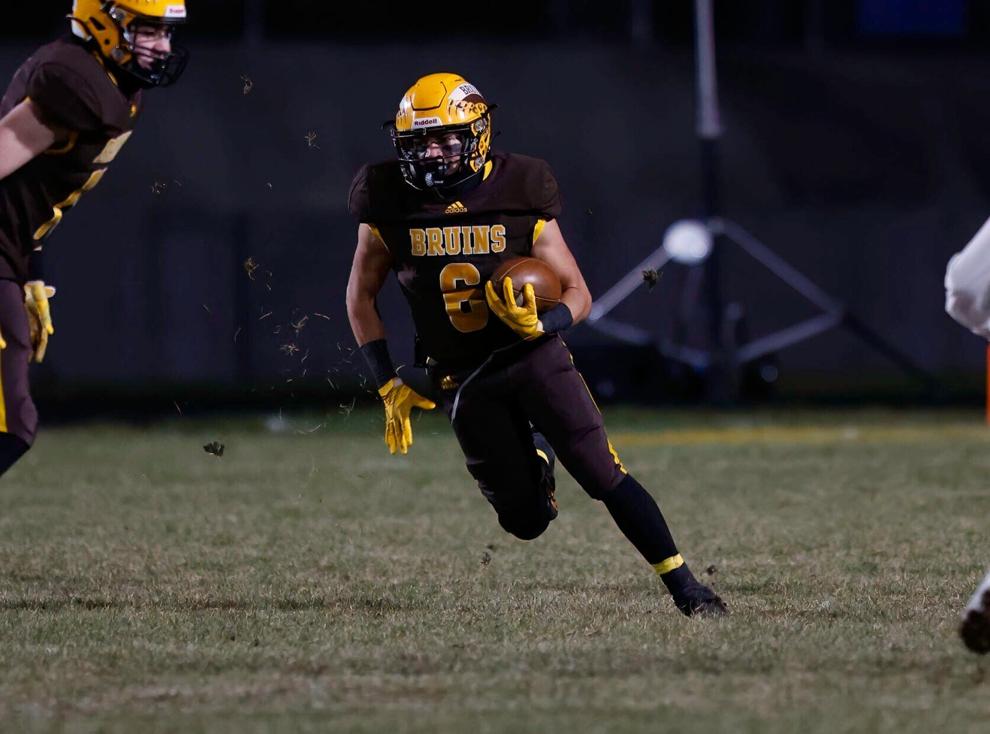 Helena Capital's Dylan Graham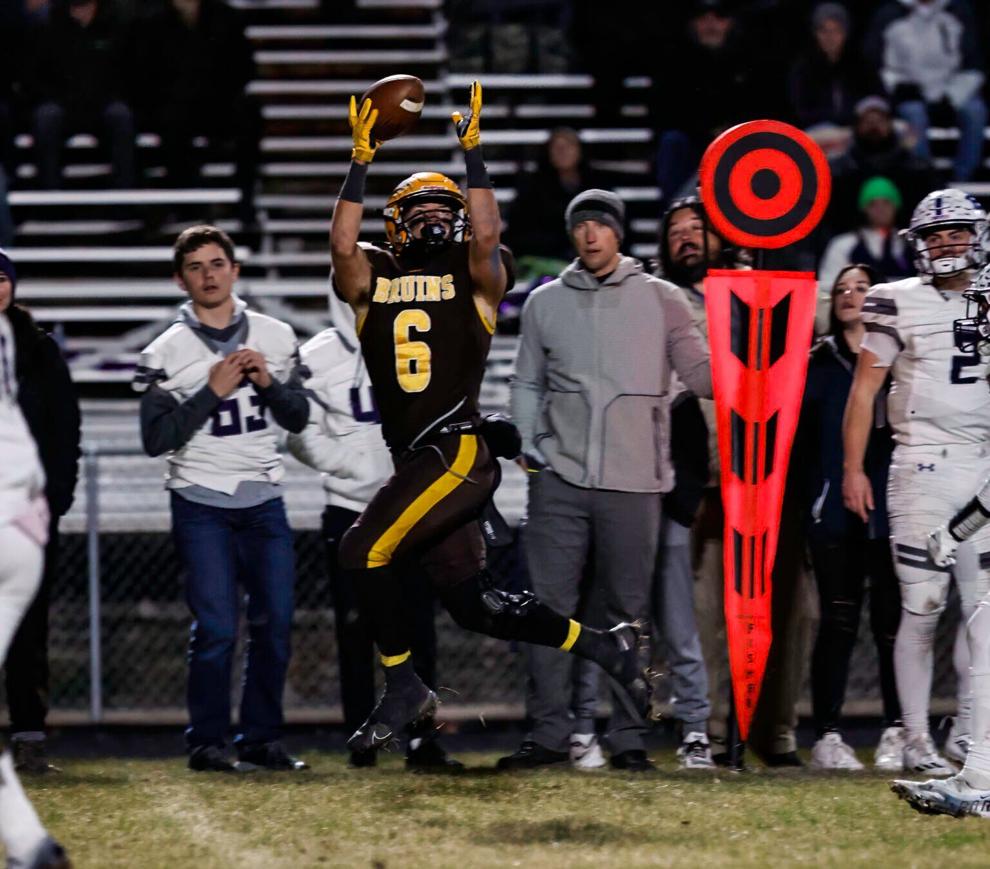 Helena Capital's Joey Michelotti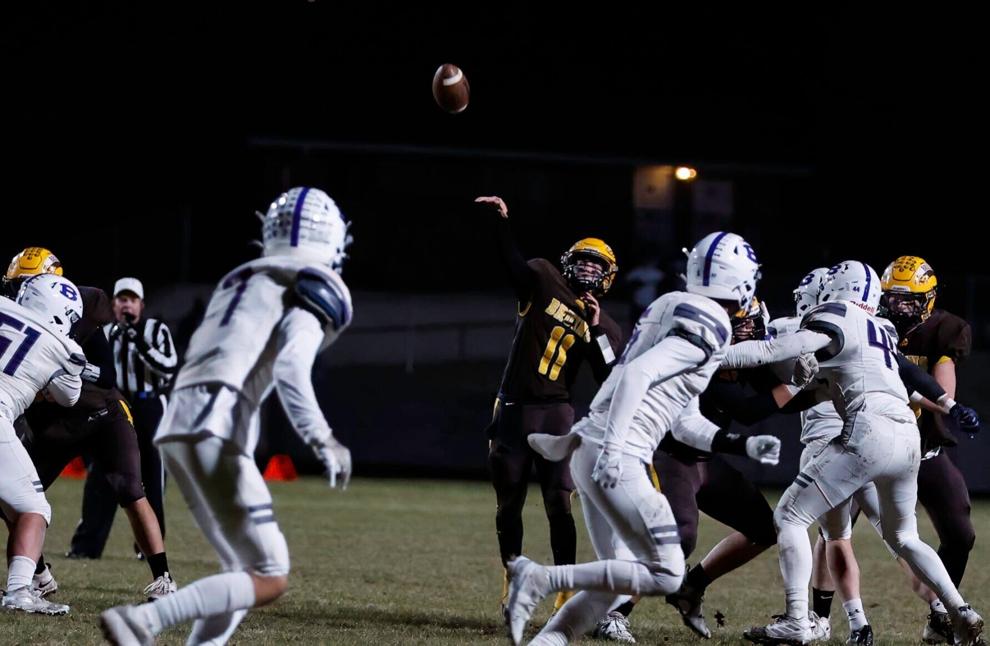 Helena Capital's Dylan Graham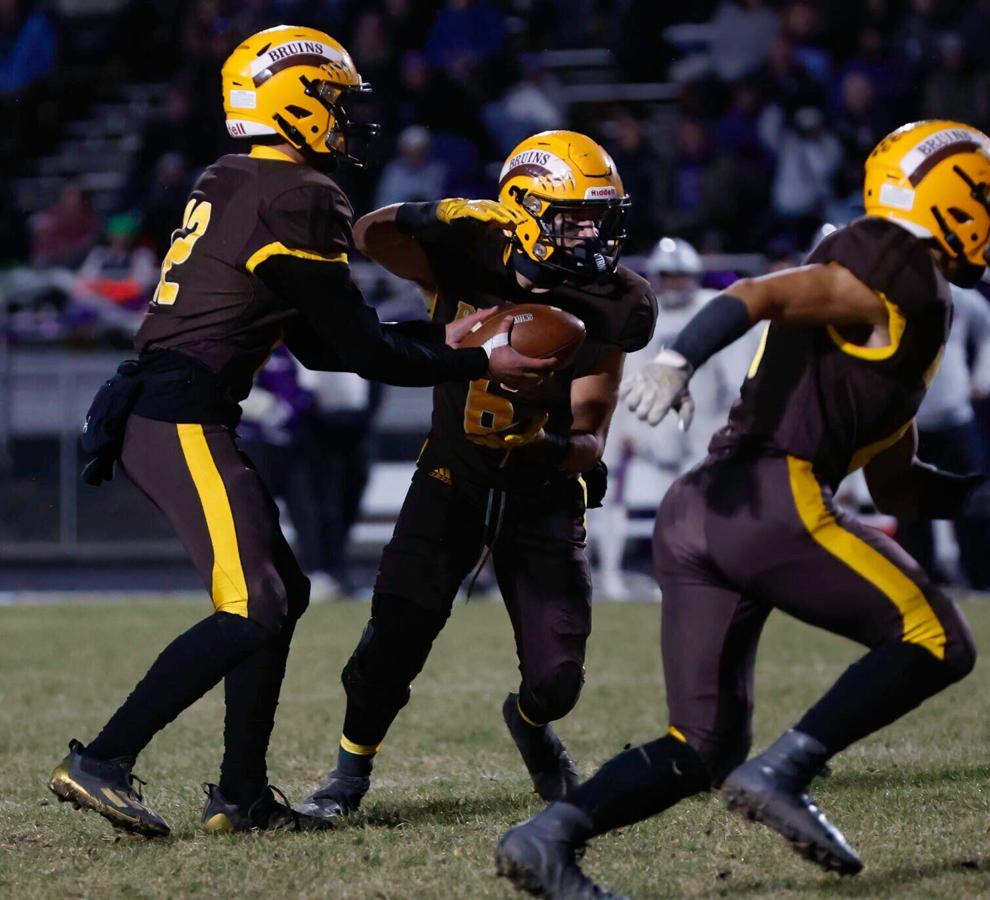 Butte vs Capital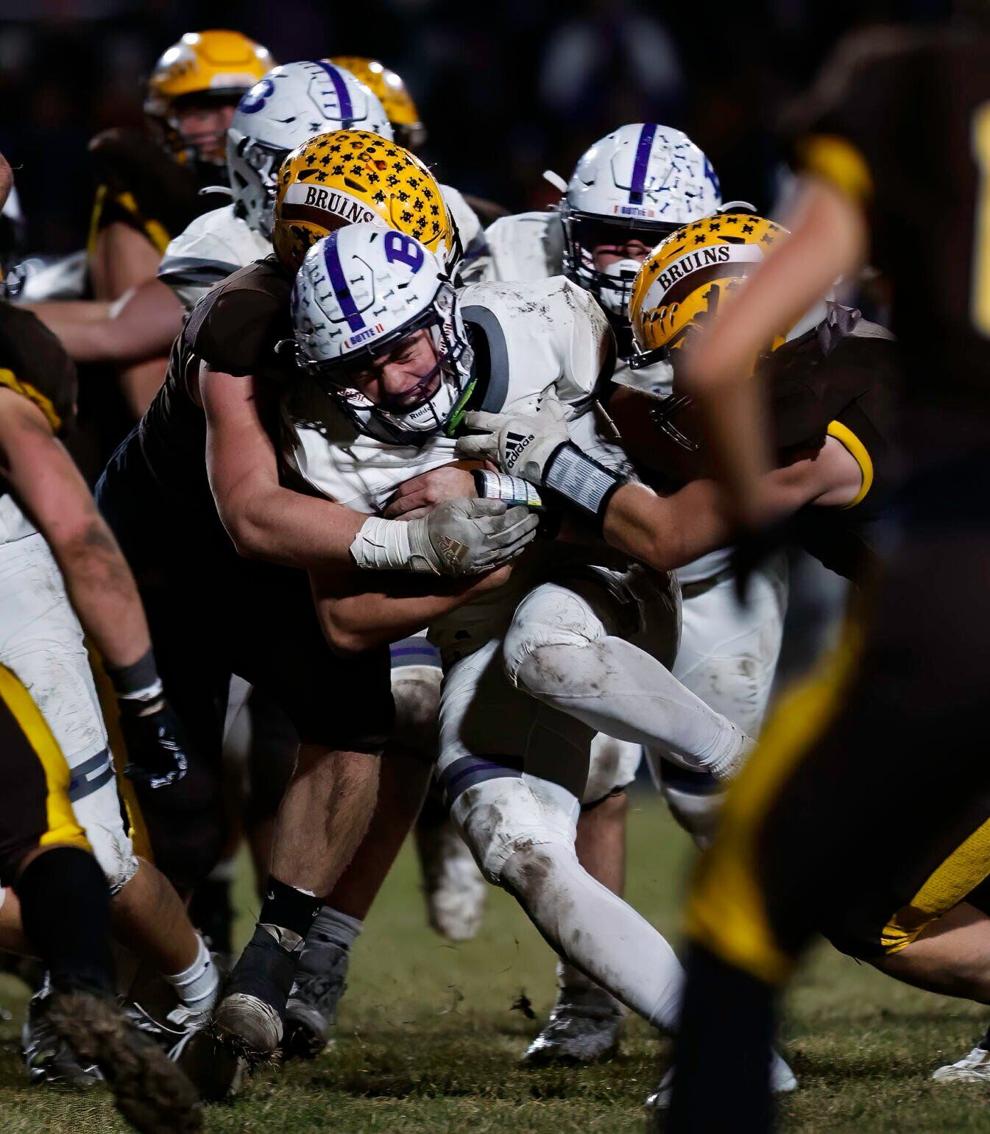 Helena Capital's Tycen Mooney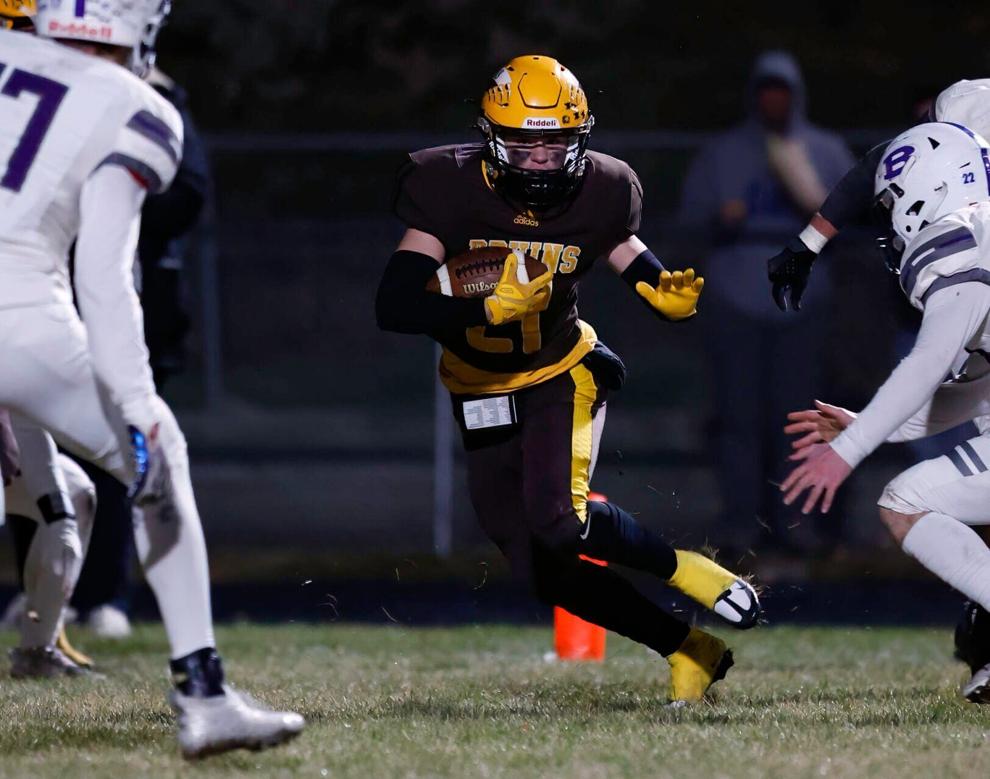 Tom Carter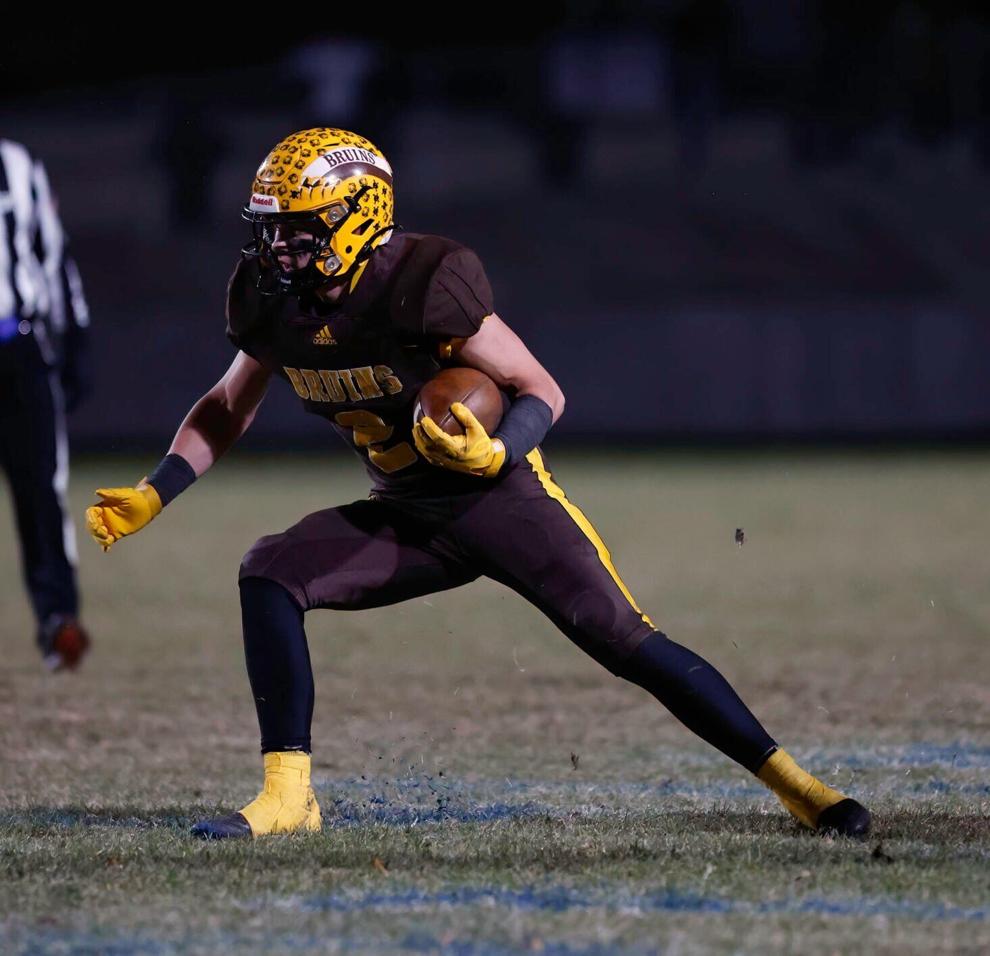 Dylan Graham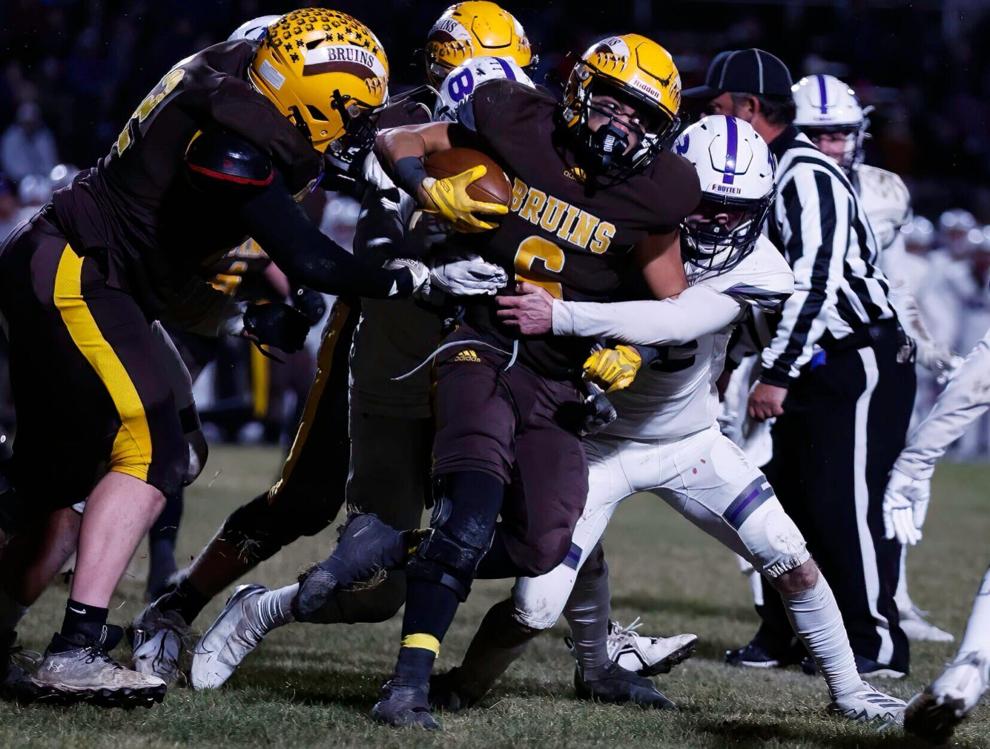 Photos: Capital beats Helena High in crosstown football
Crosstown Football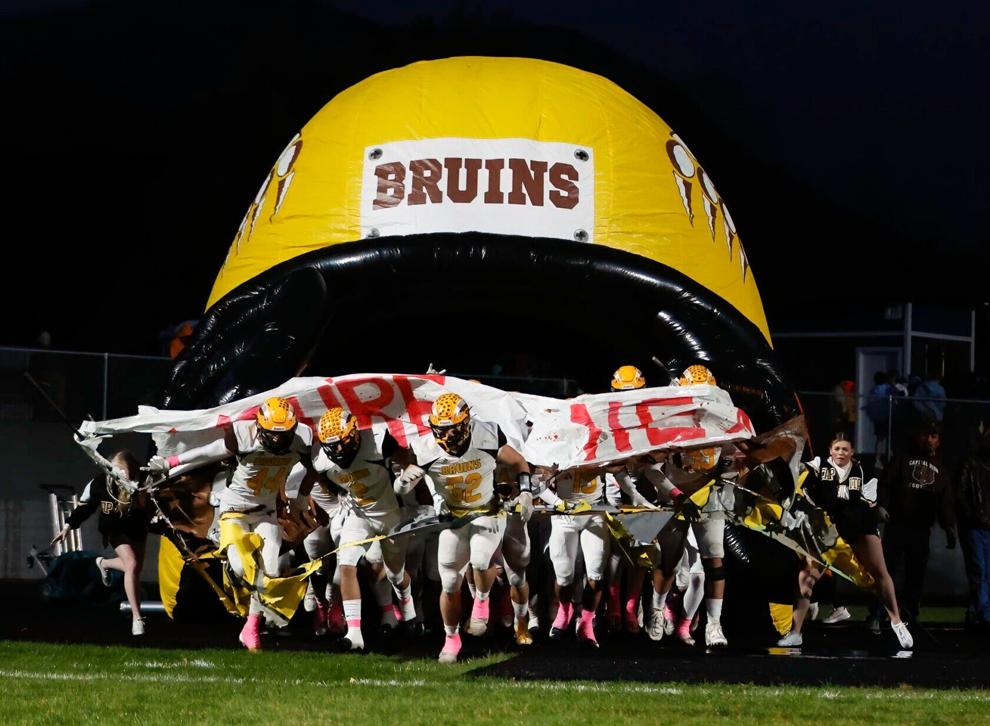 Crosstown Football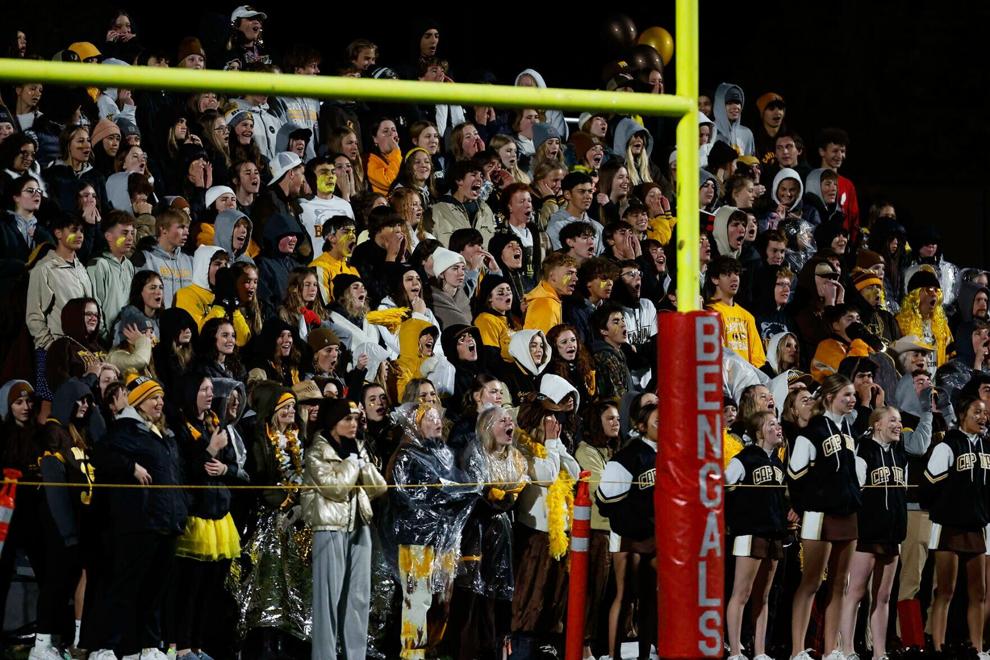 Helena Capital's Tom Carter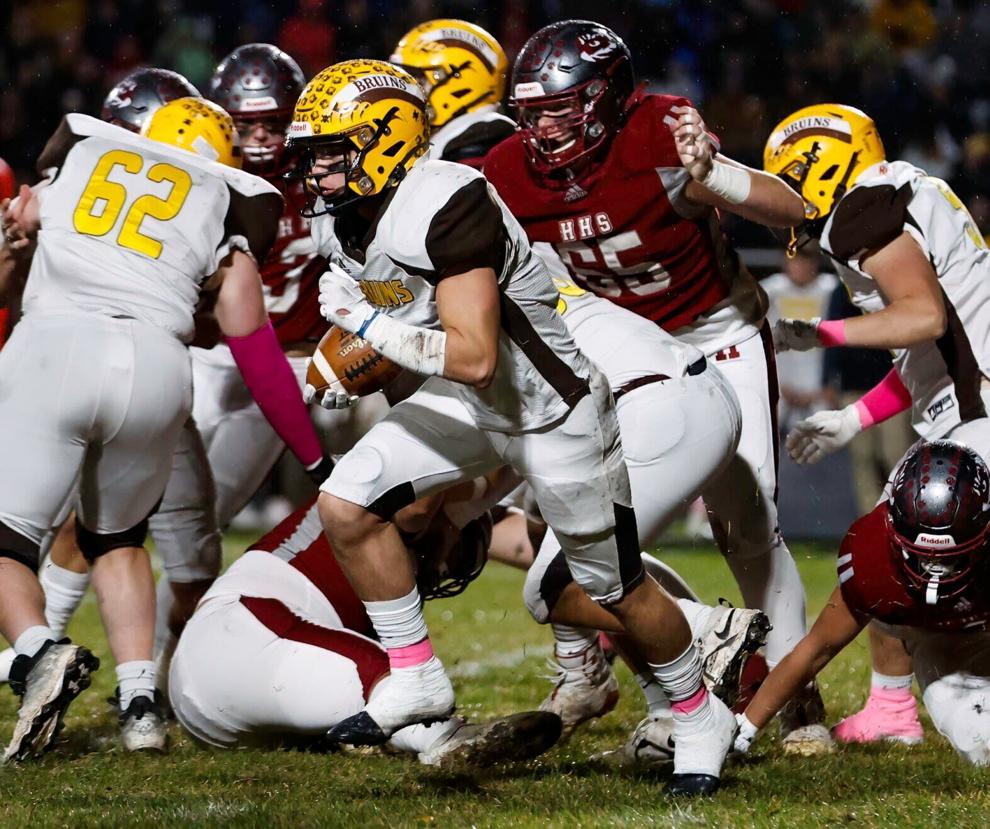 Helena Capital's Tom Carter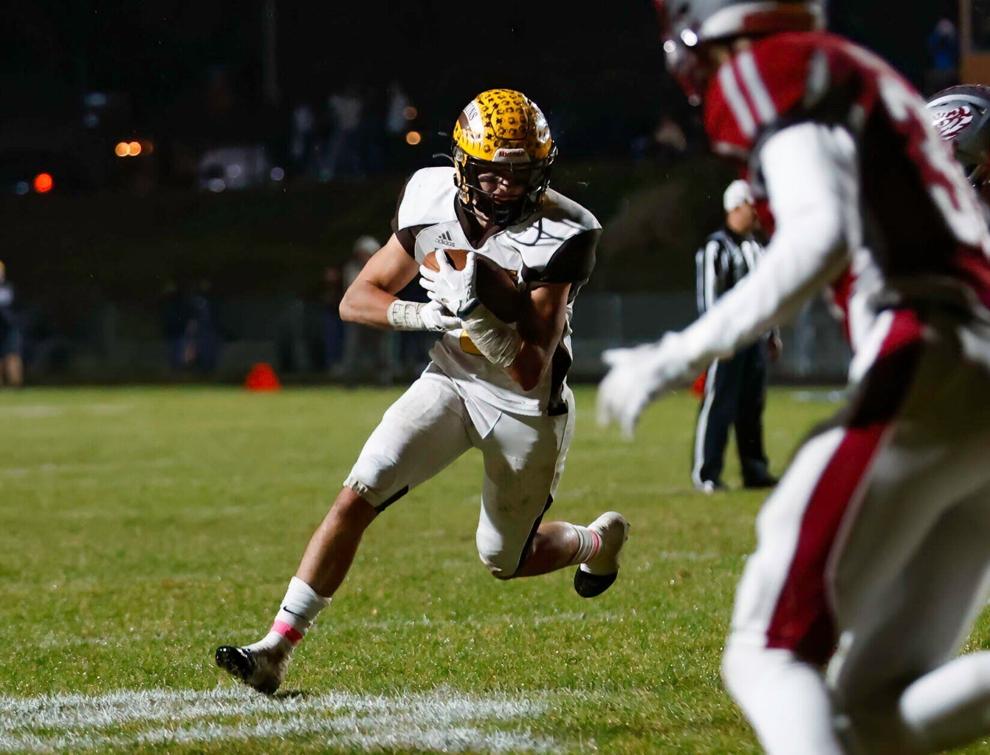 Helena Capital's Henry Gross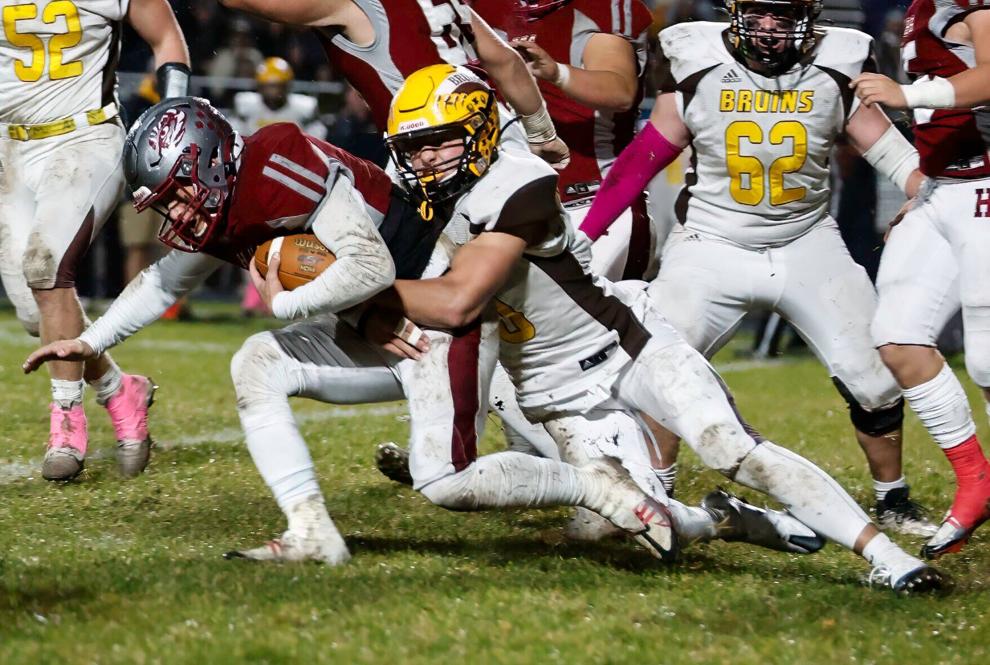 Helena Capital's Dylan Graham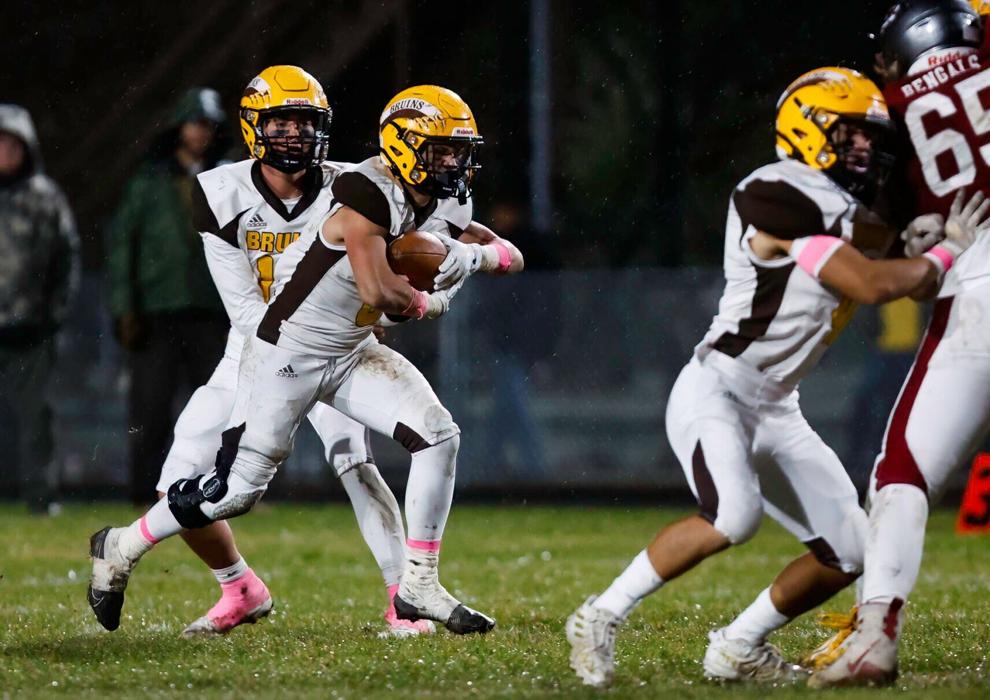 Helena Capital's Hudsen Grovom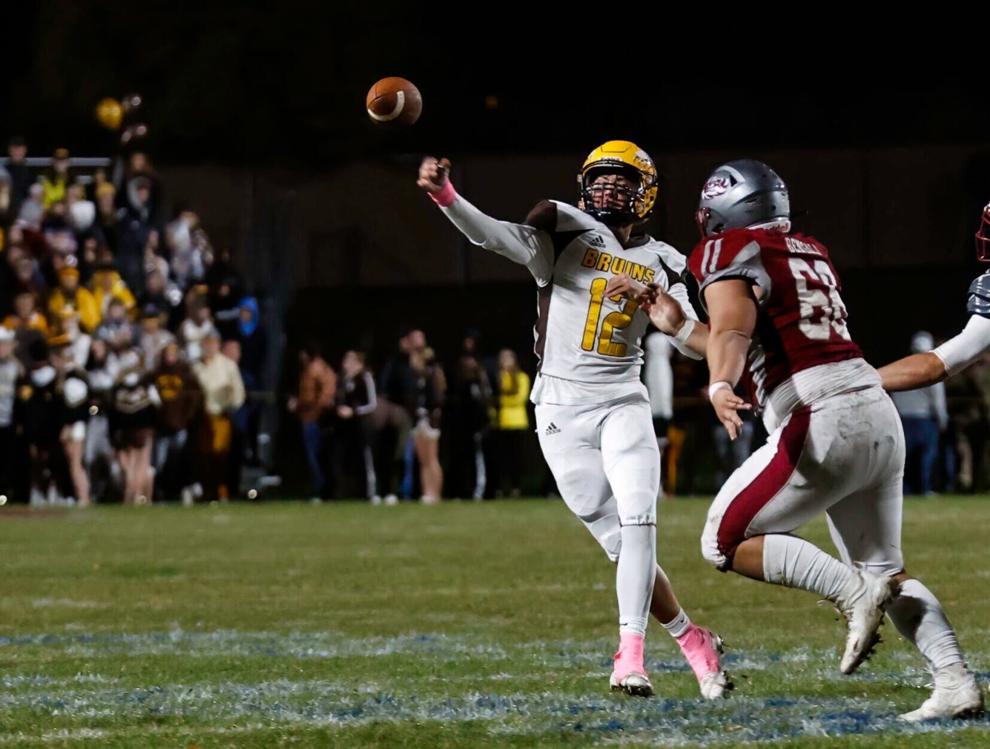 Crosstown Football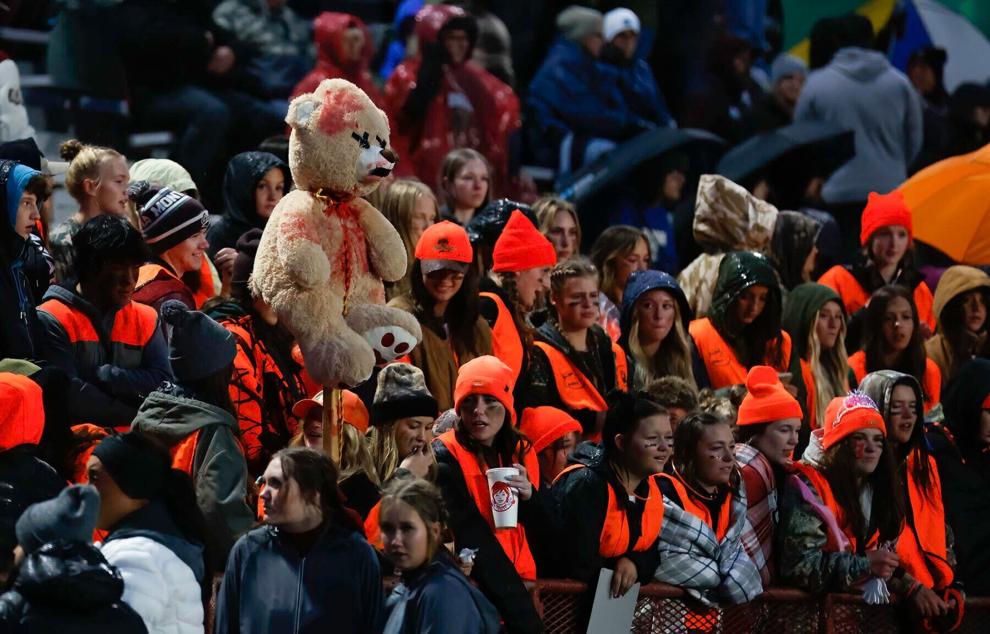 Crosstown football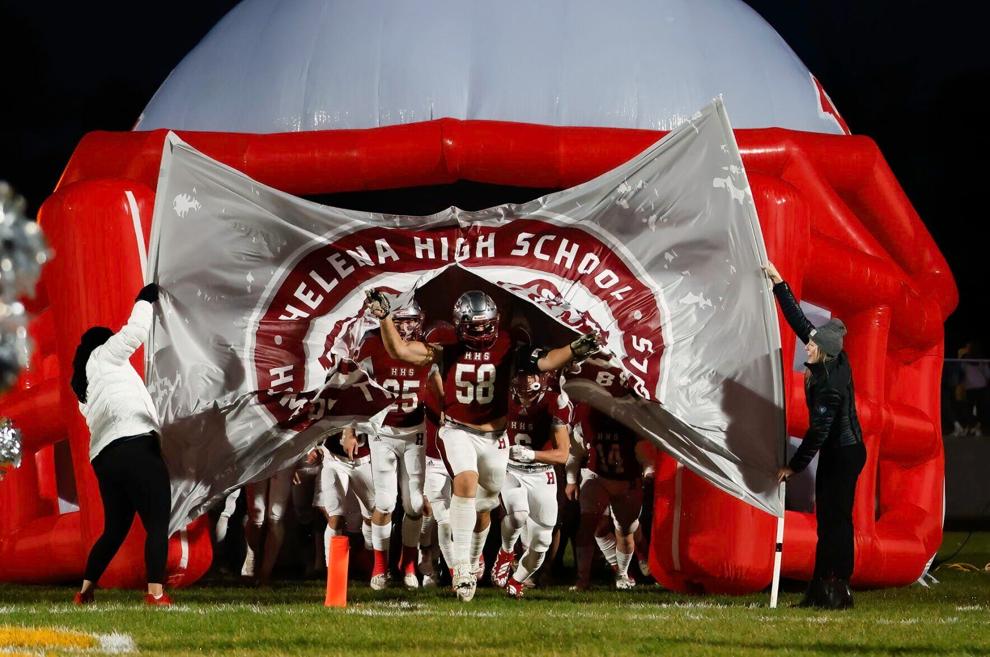 Helena High's Cade Holland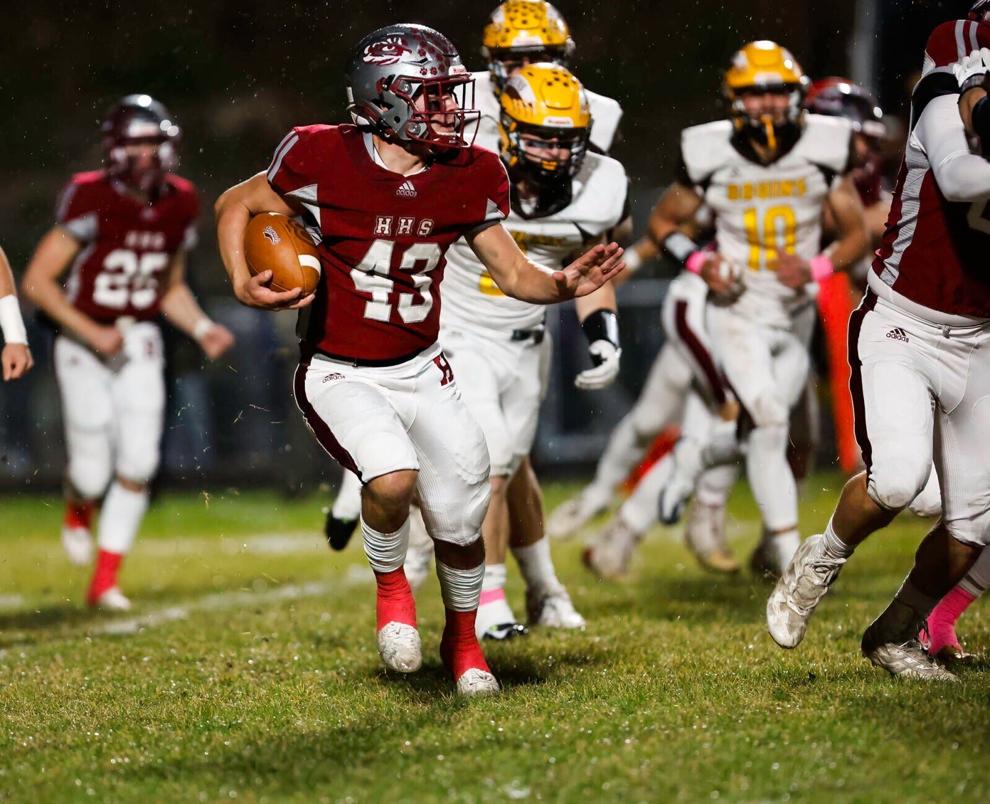 Helena High's Carter Kraft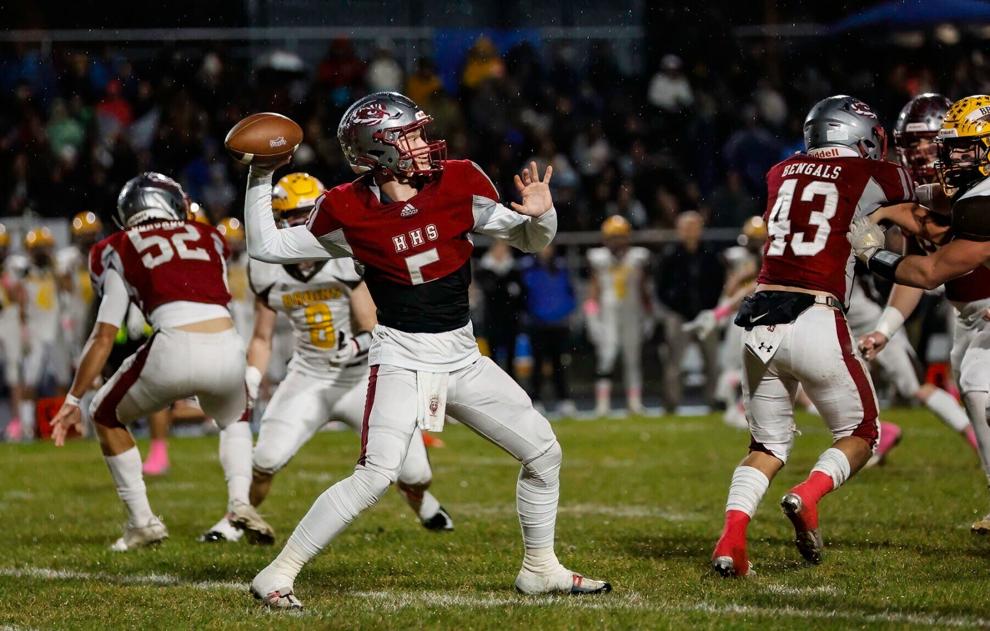 Crosstown football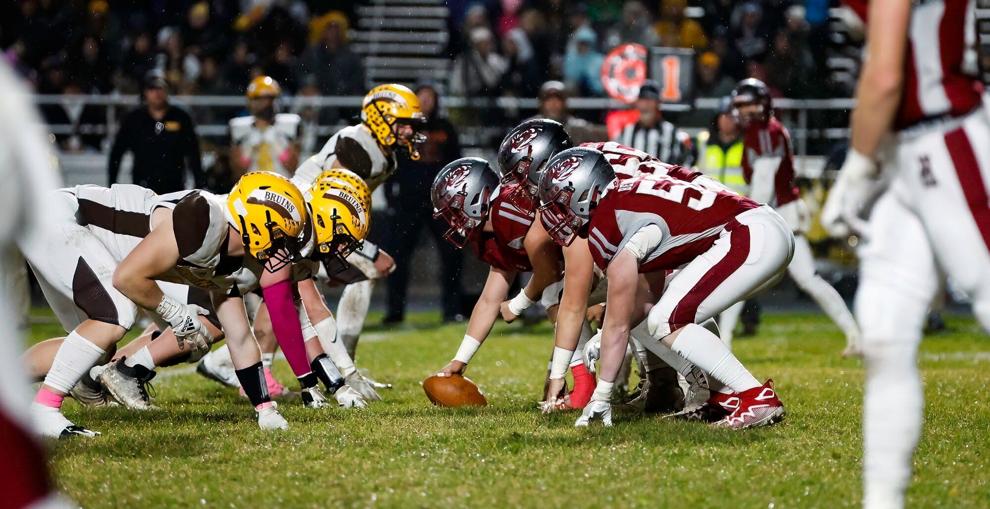 Helena High's Cade Holland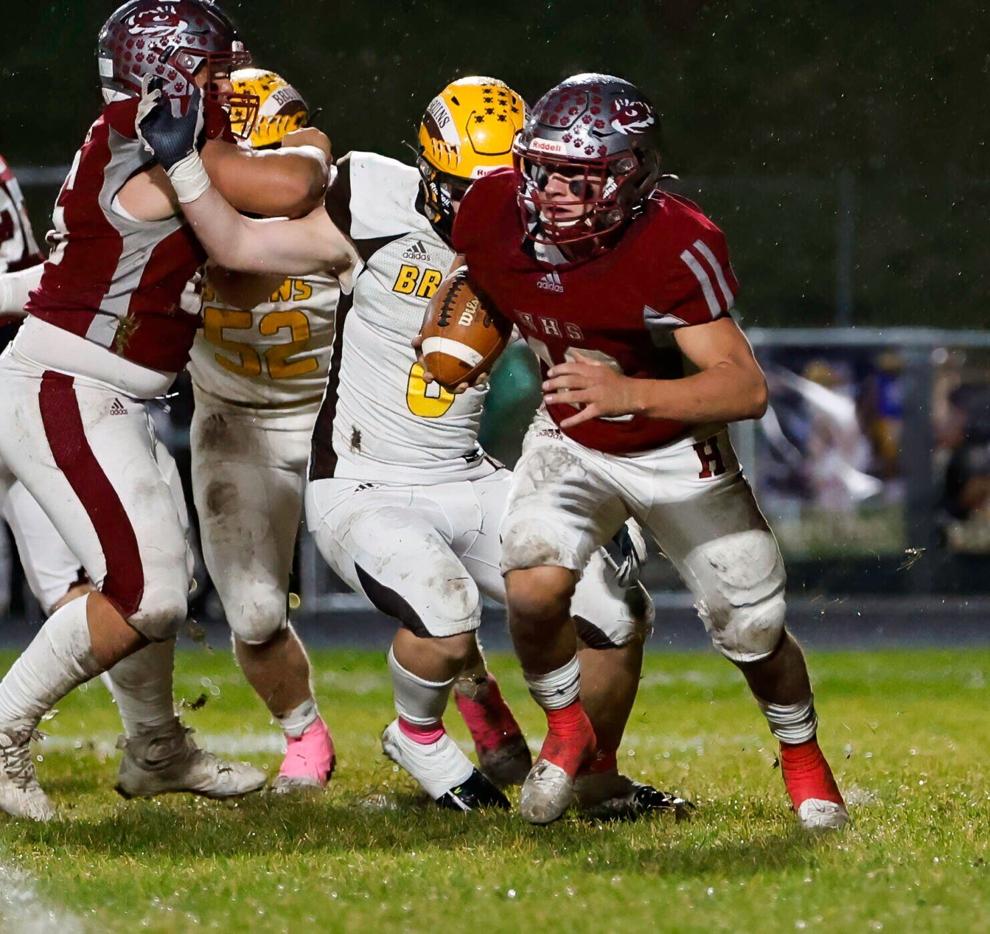 Photos: Helena Capital dominates Missoula Sentinel
Capital's Tom Carter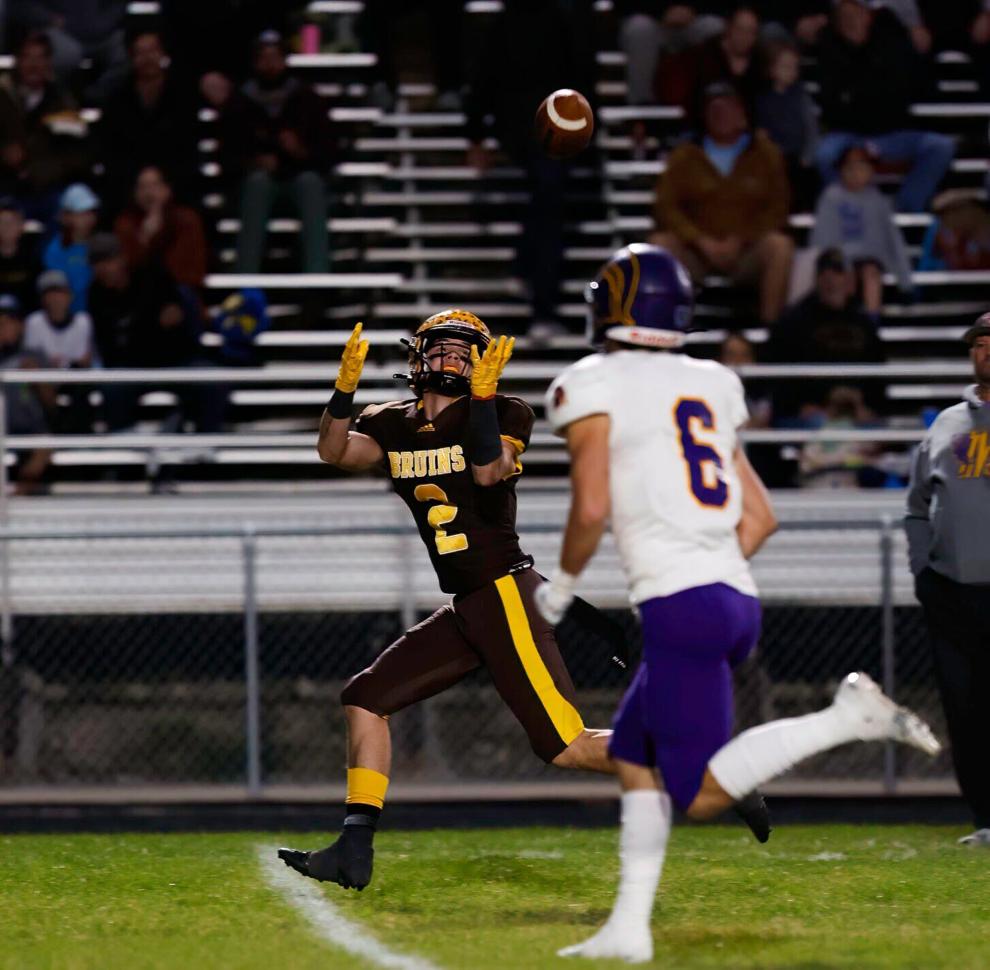 Capital defense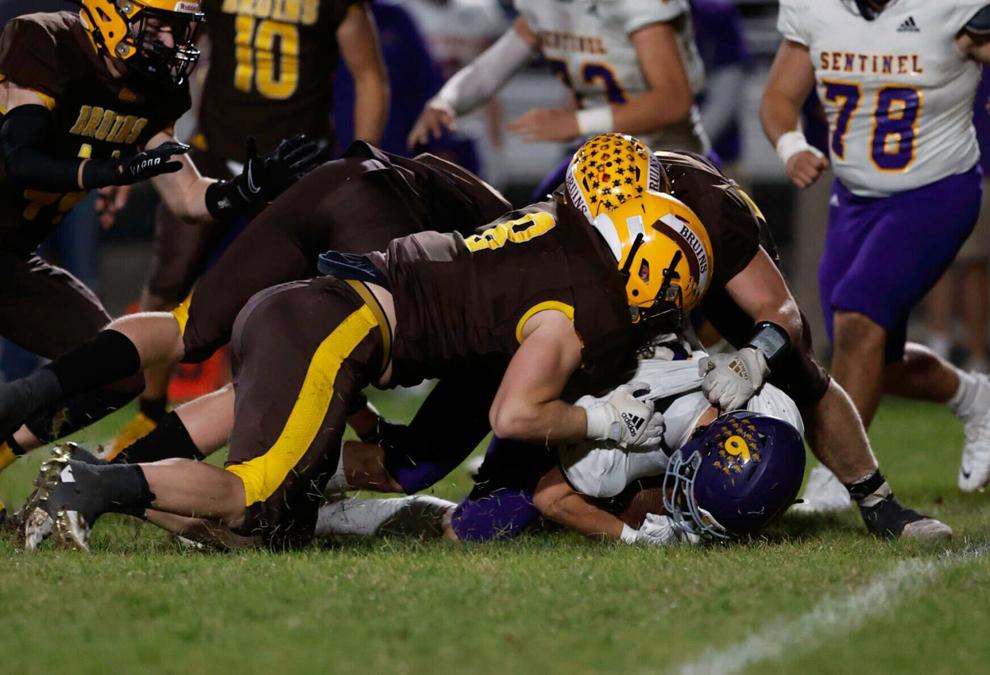 Capital's Dylan Graham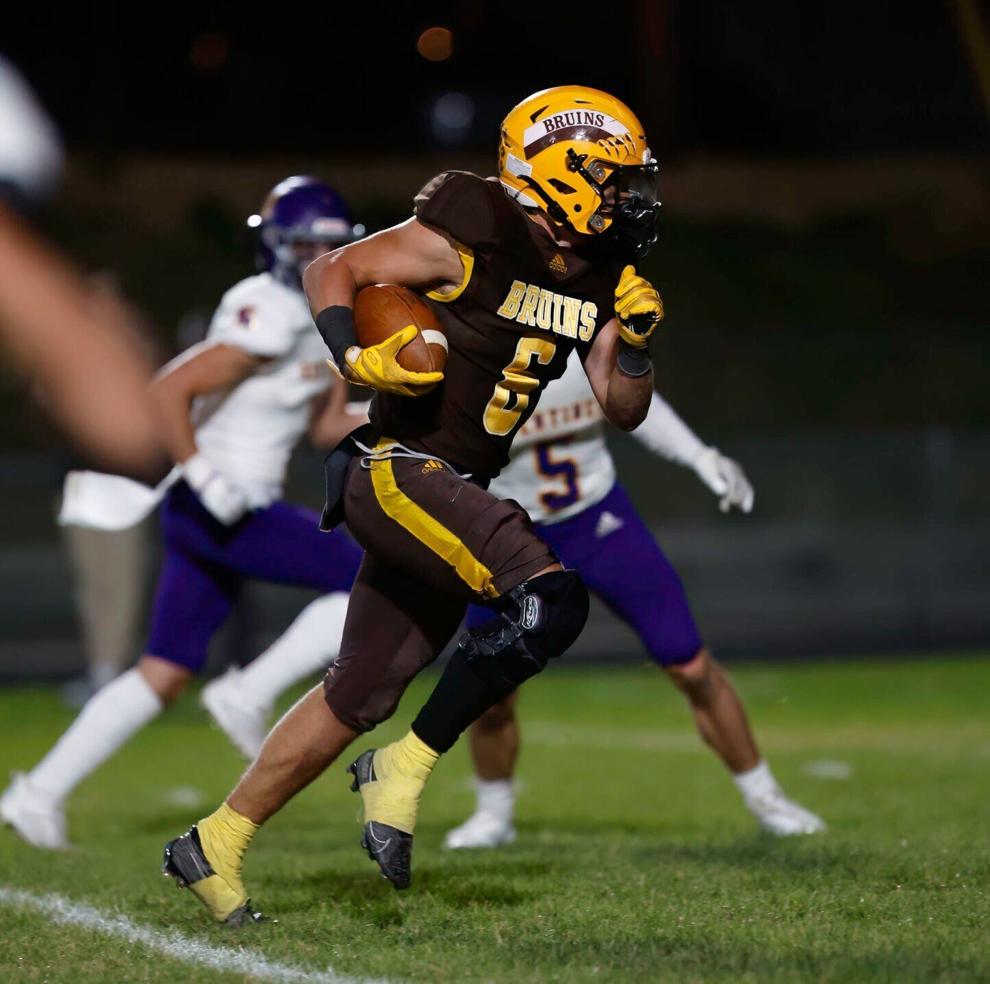 Capital Student Section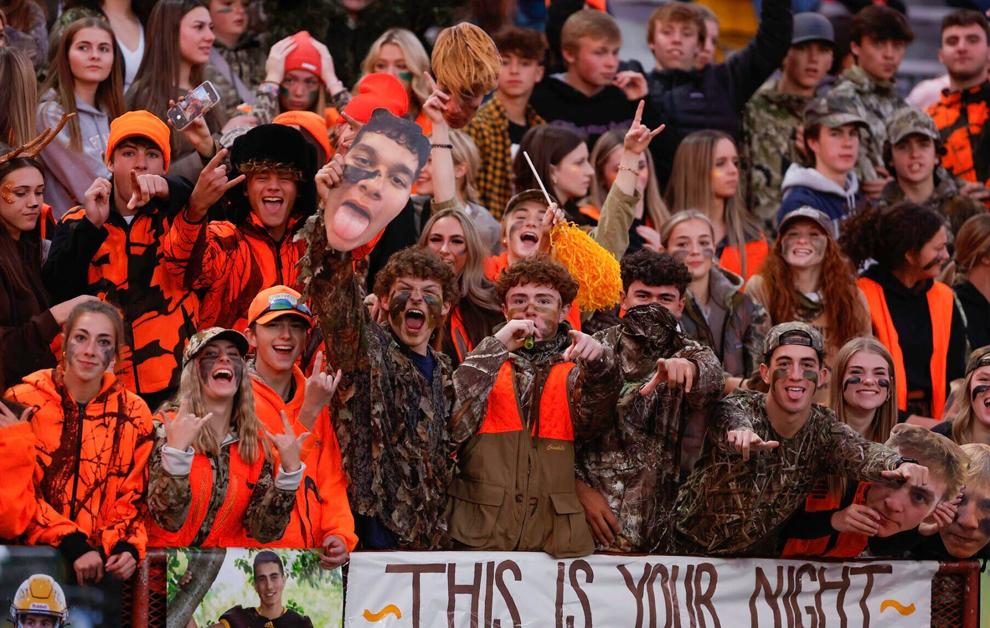 Capital's Tom Carter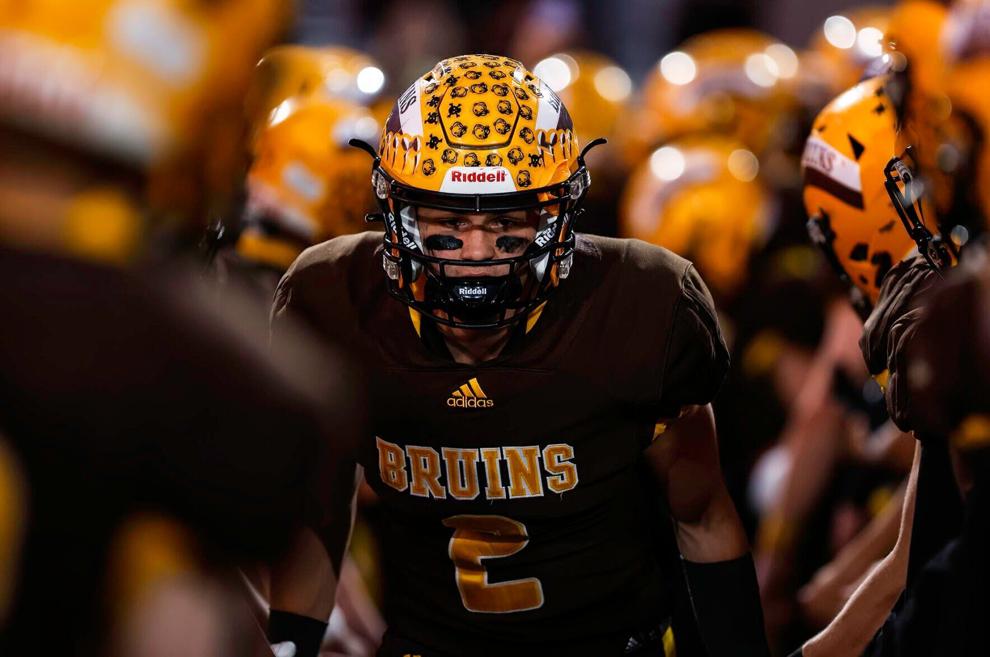 Capital's Kyle Mihelish and Dylan Graham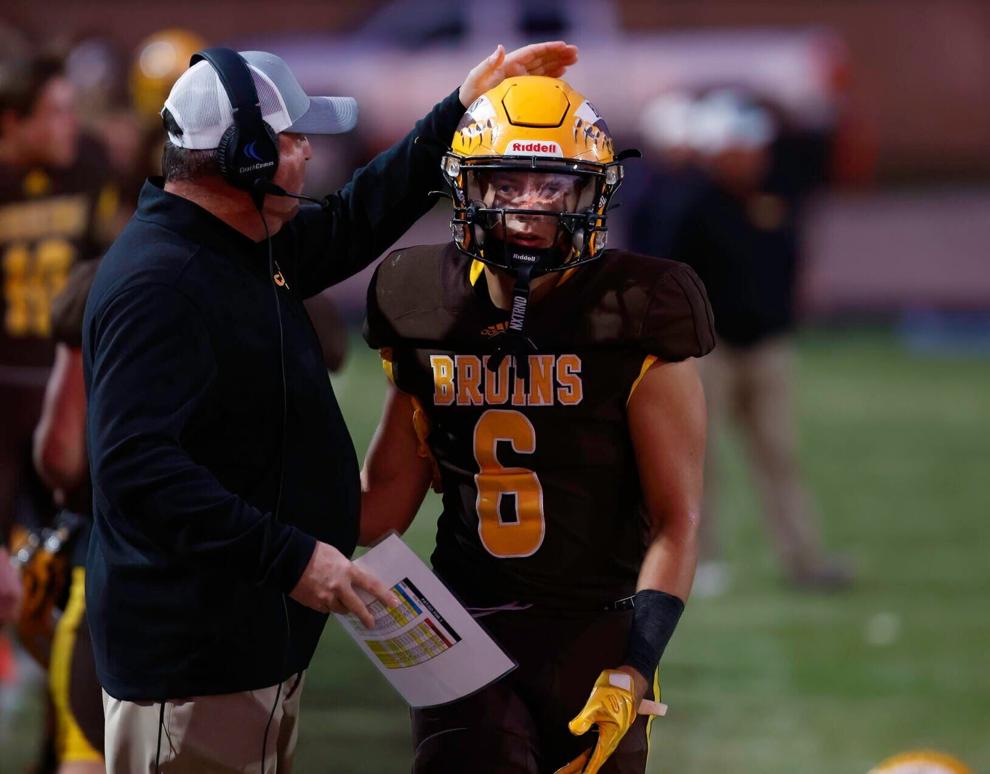 Missoula Sentinel running back Kellen Curtiss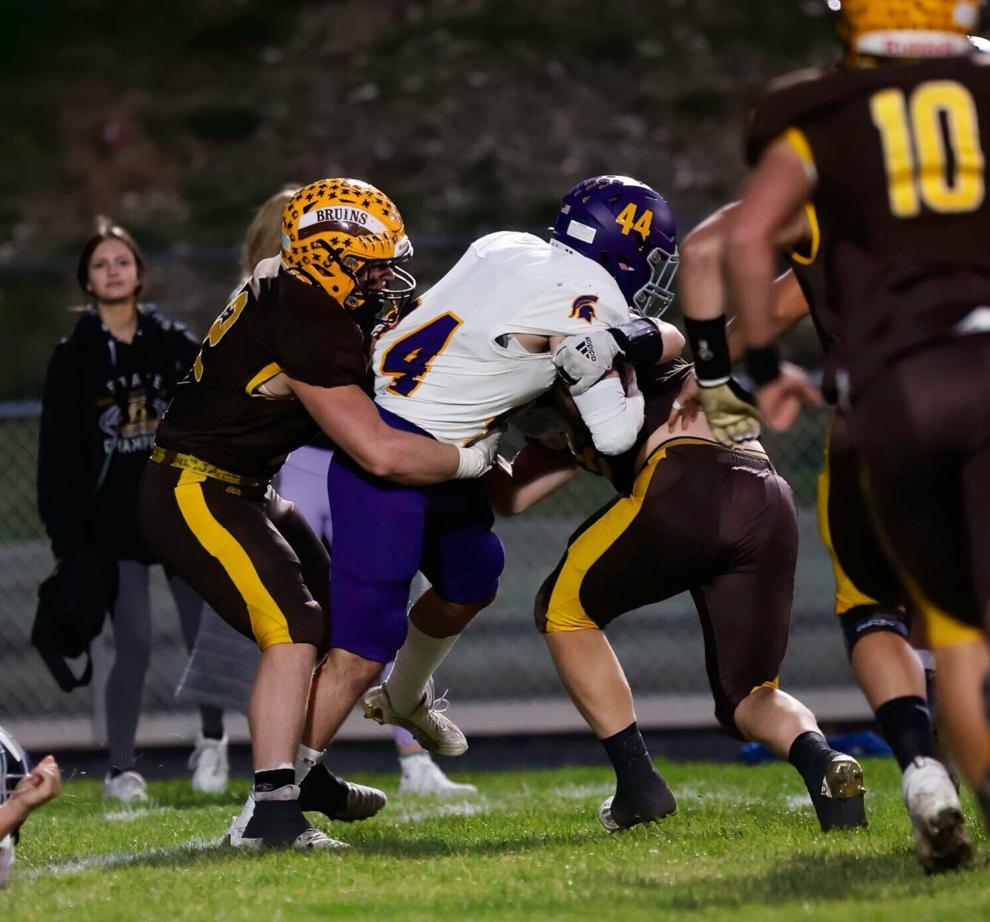 Capital defense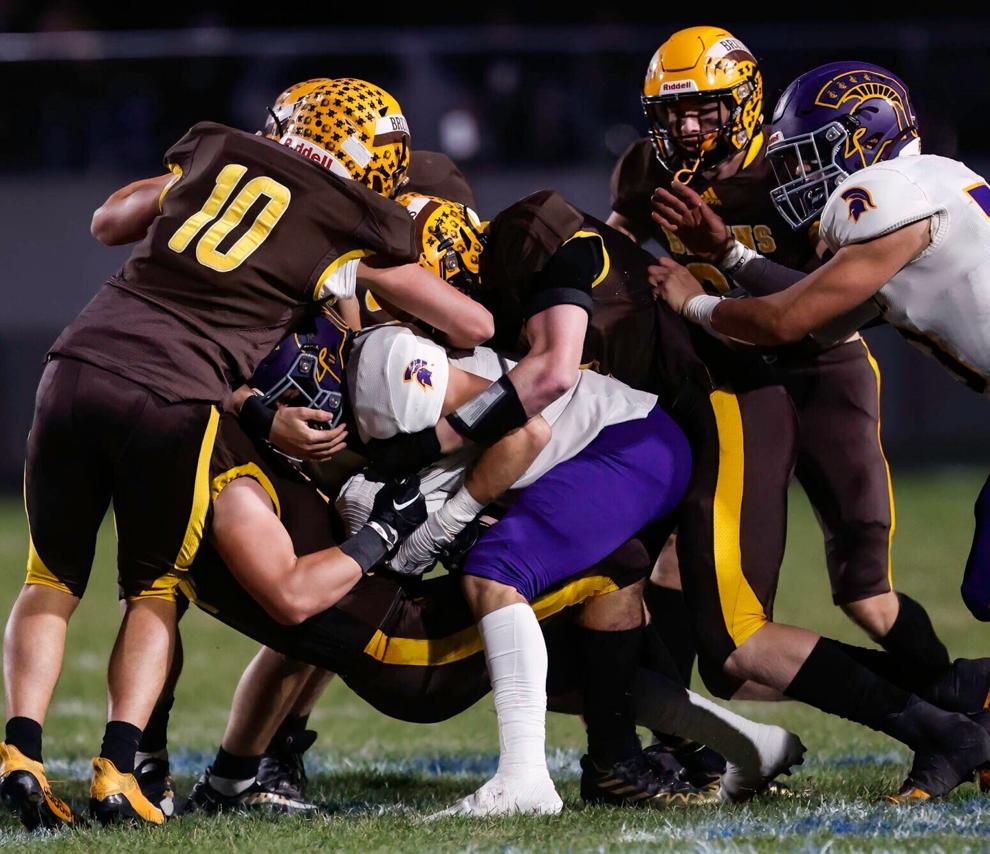 Capital vs Sentinel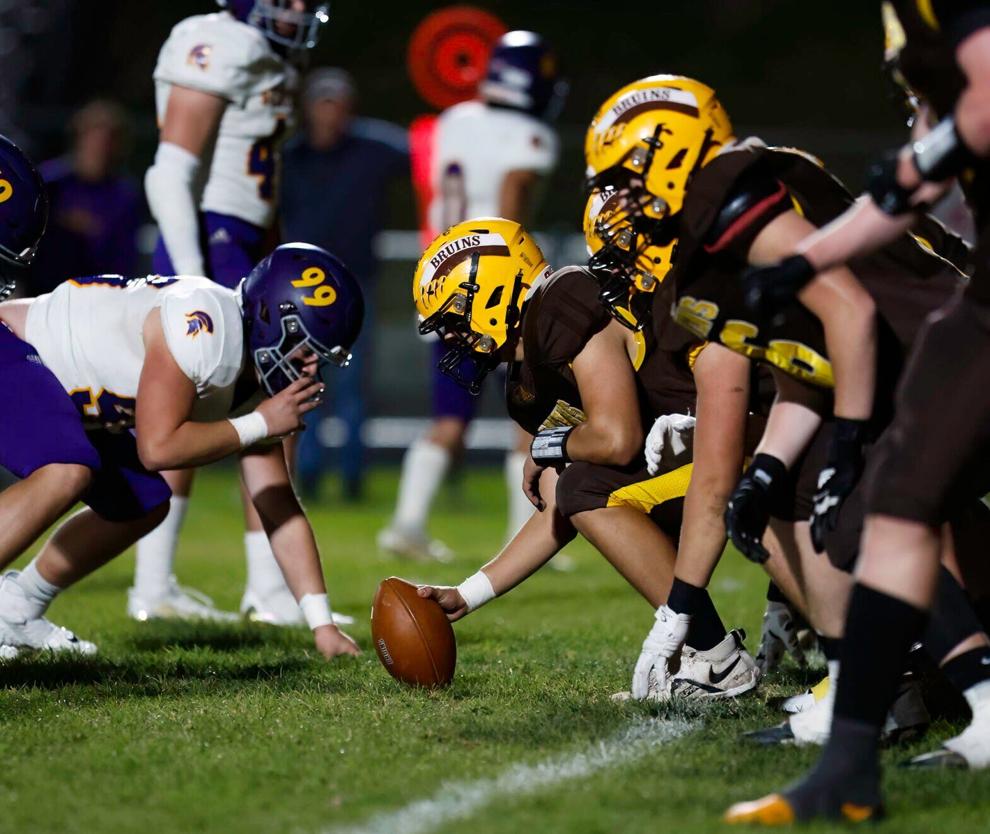 Capital's Joey Michelotti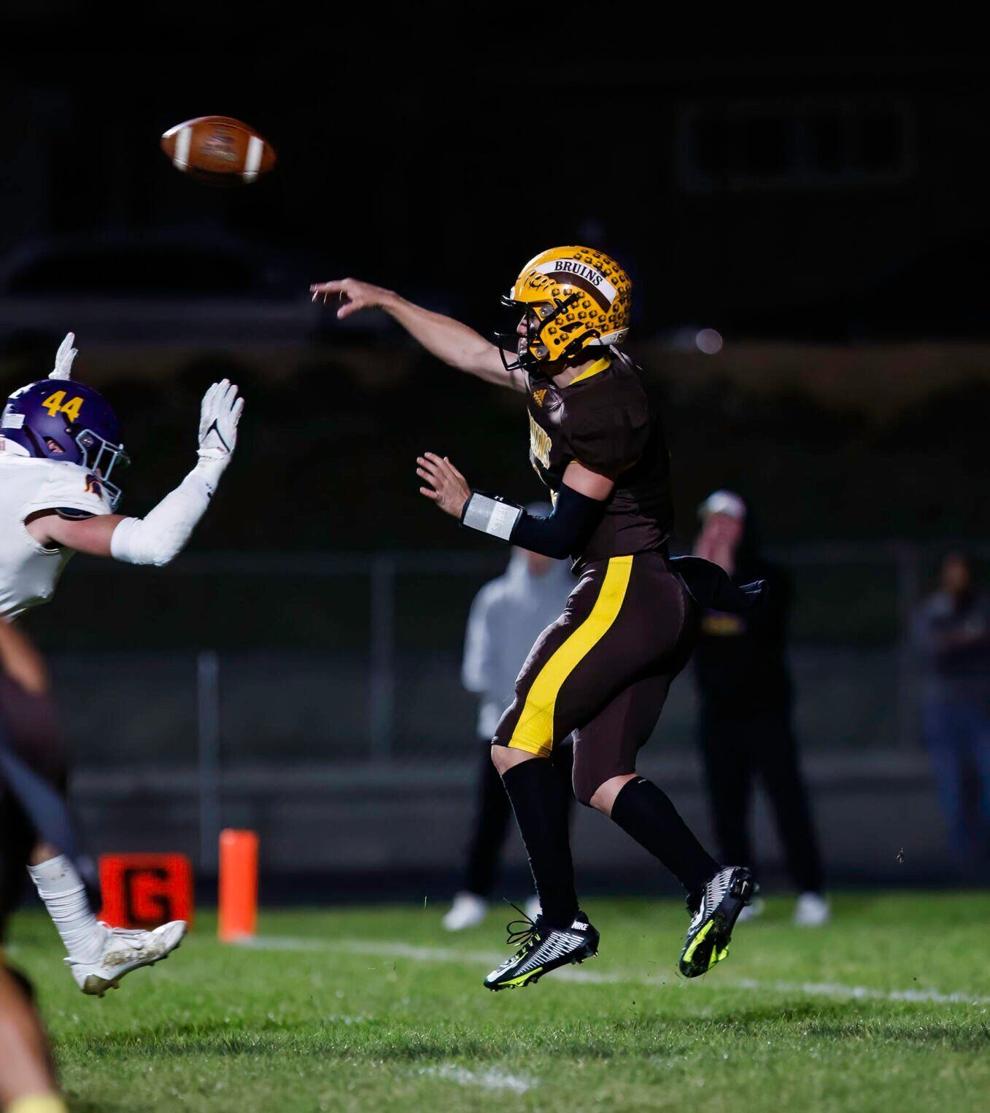 Helena Capital's Joey Michelotti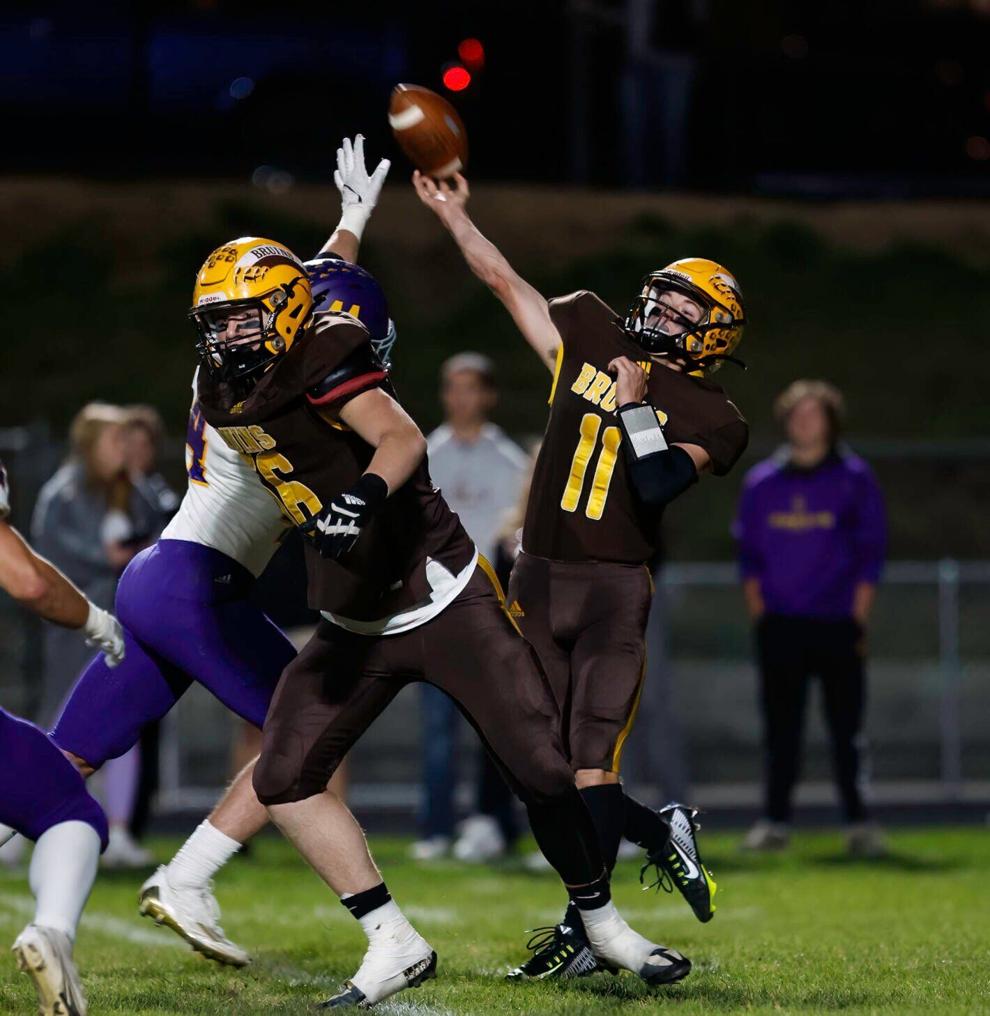 Hayden Opitz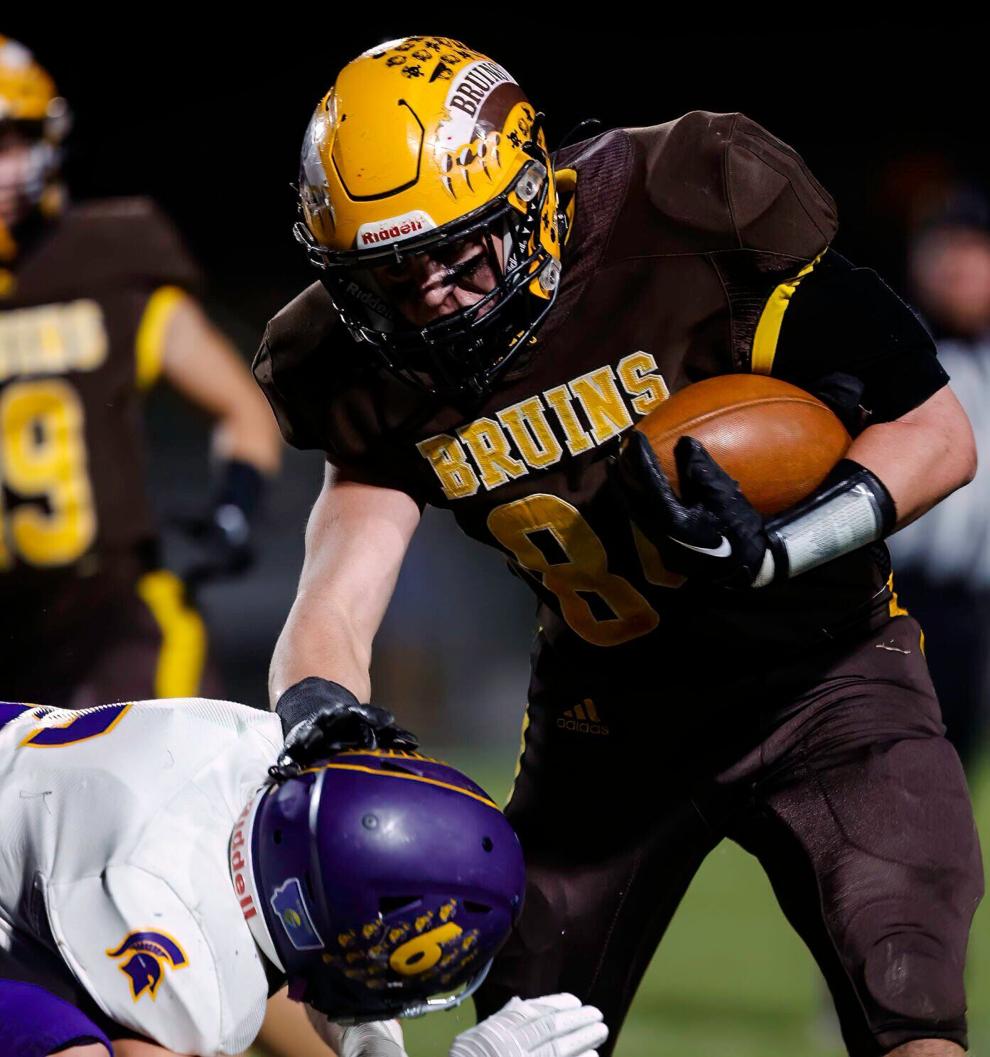 101422-ir-spt-foobtall-CHS-11.jpg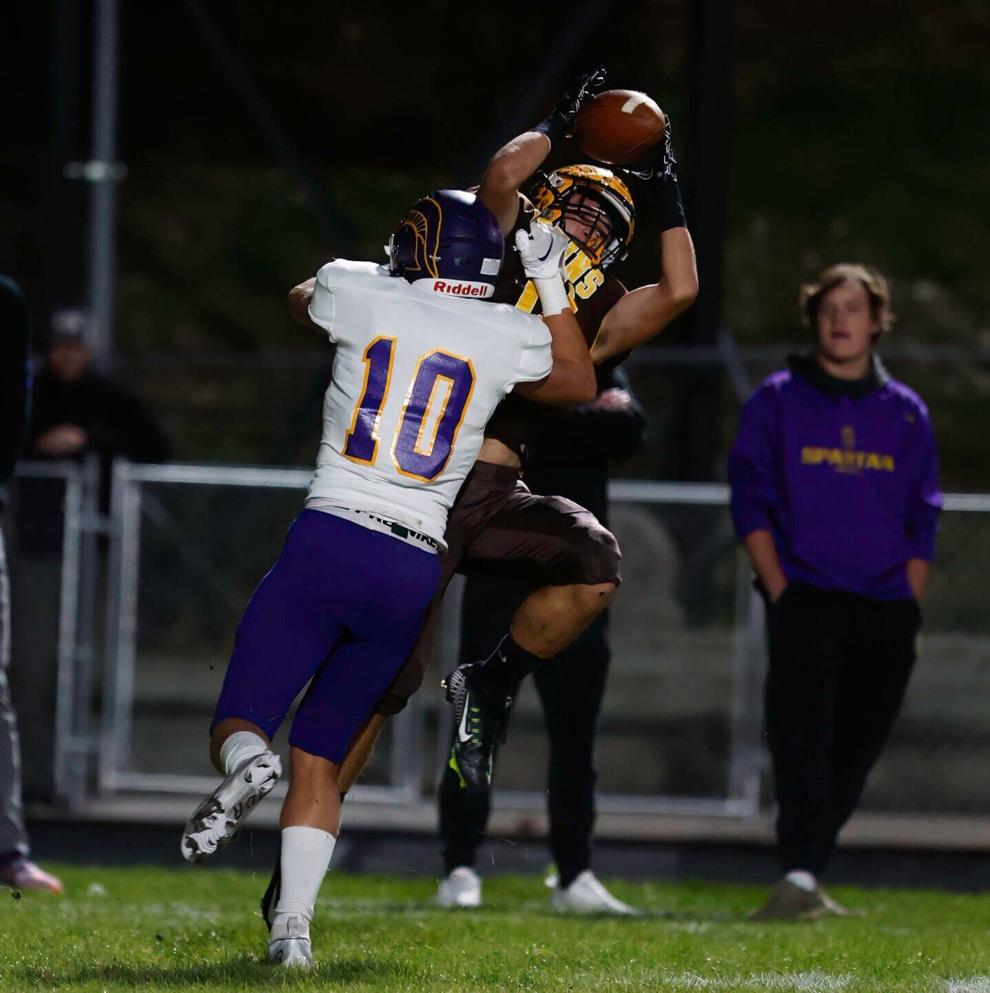 Photos: No. 2 Capital rallies past No. 3 Glacier
Helena Capital vs Glacier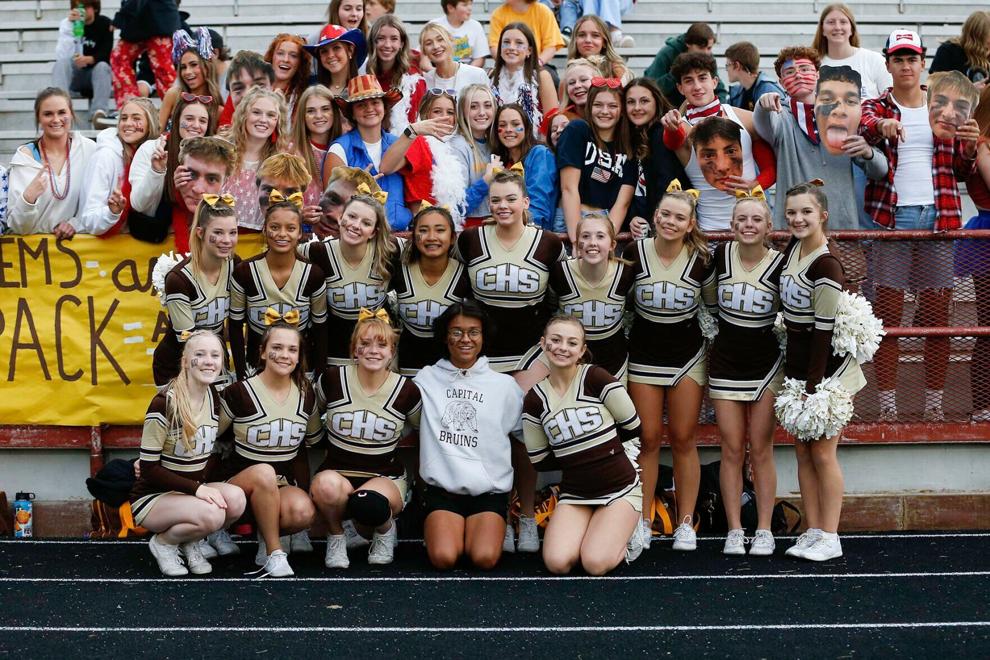 Helena Capital vs Glacier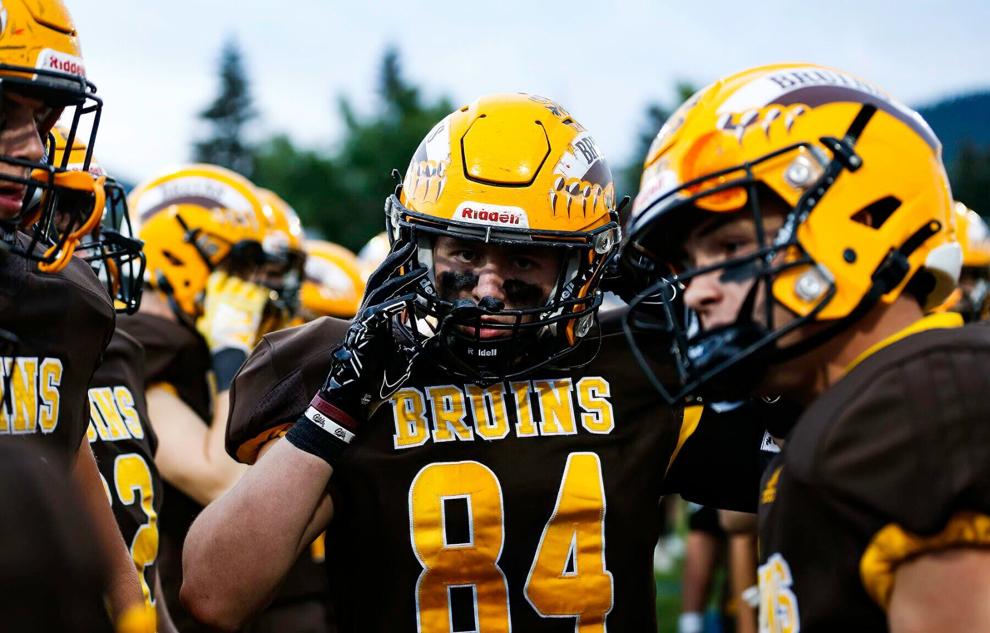 Helena Capital vs Glacier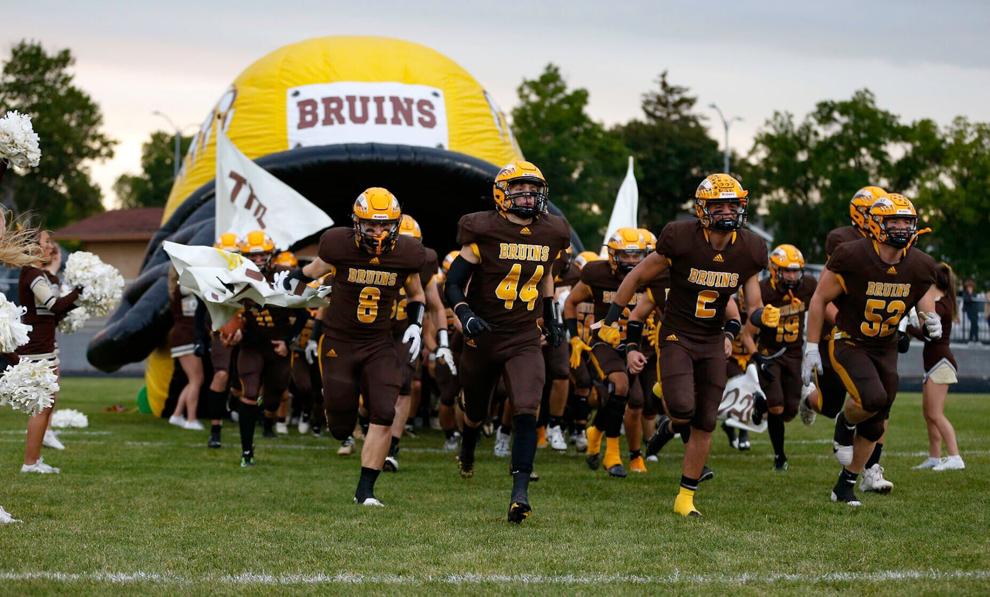 Helena Capital vs Glacier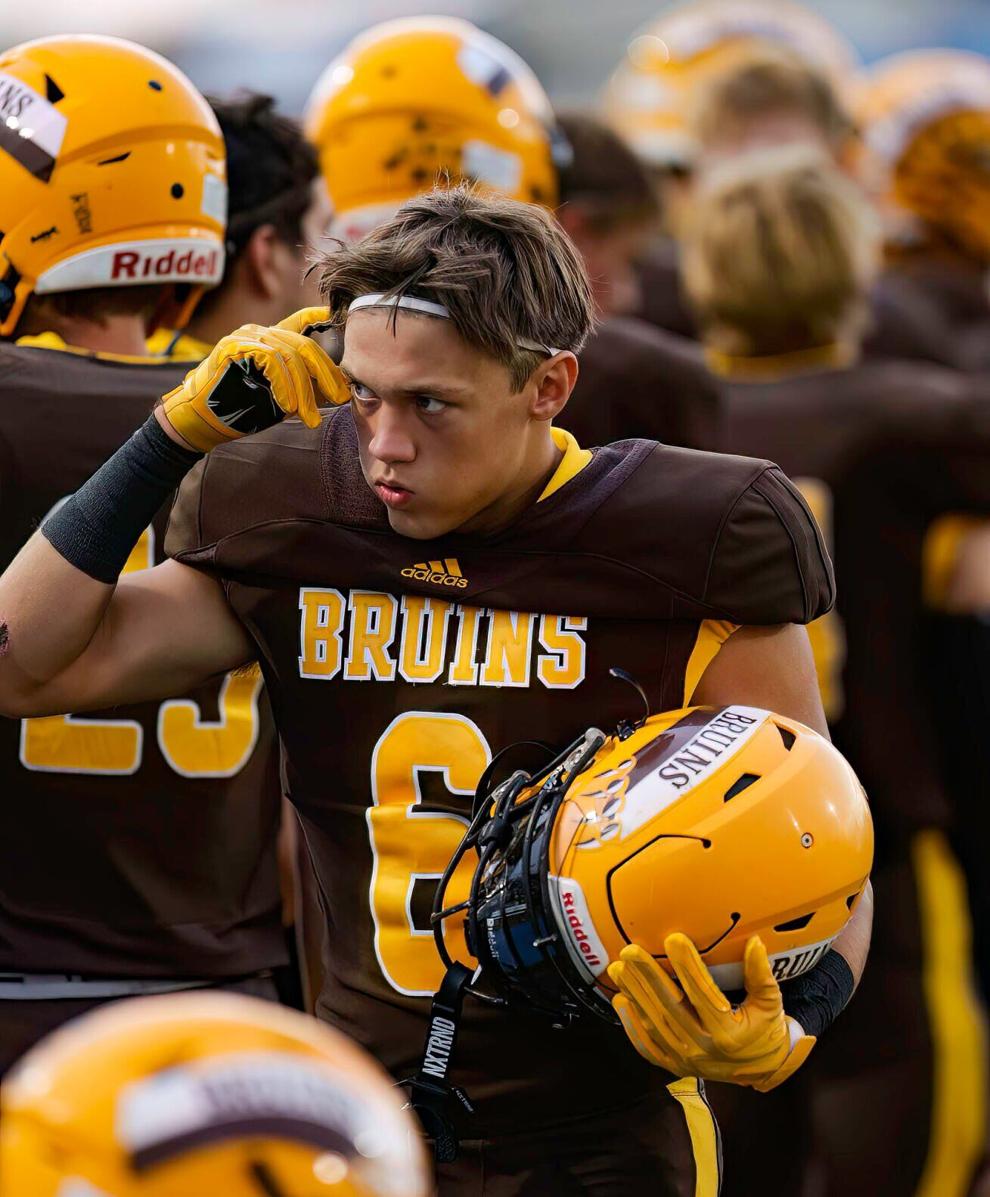 Helena Capital vs Glacier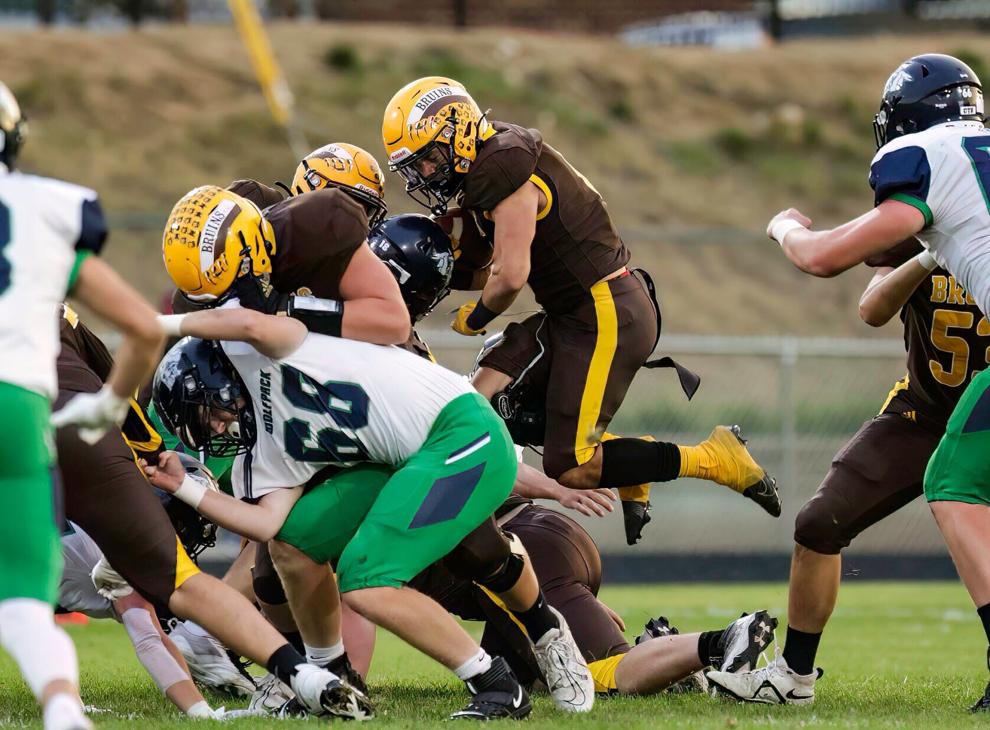 Helena Capital vs Glacier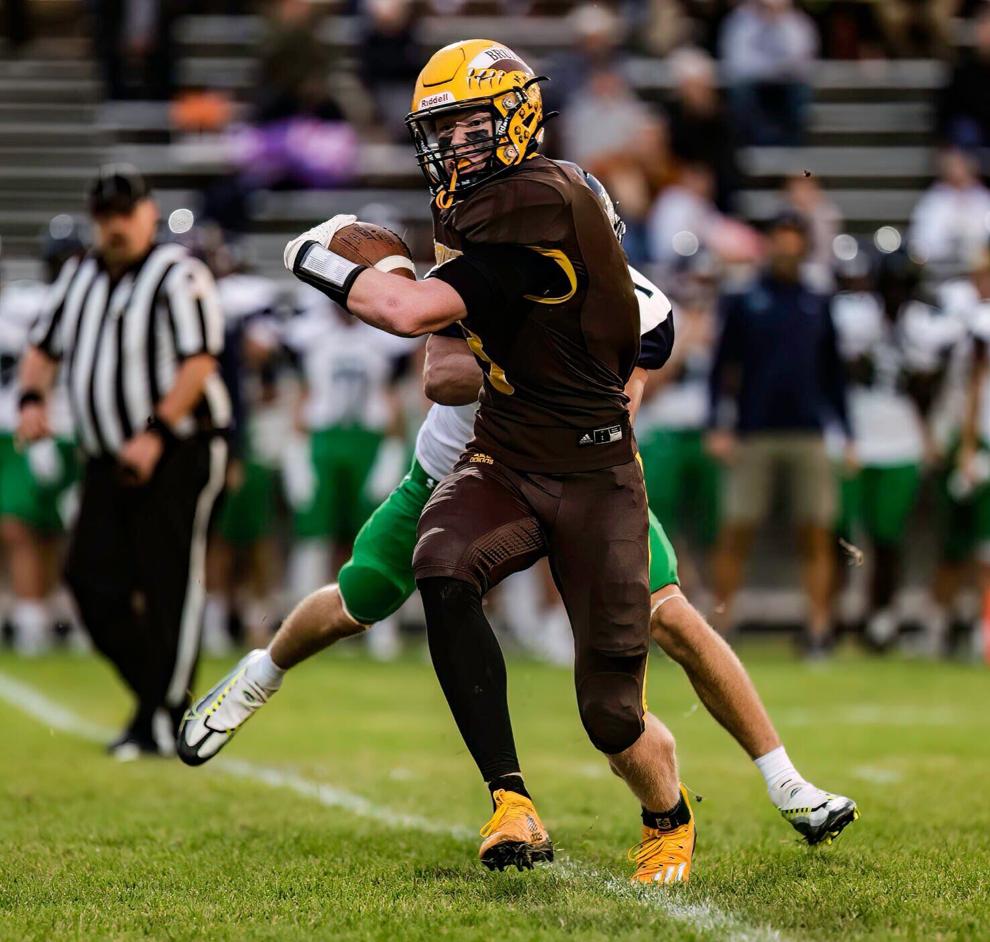 Helena Capital vs Glacier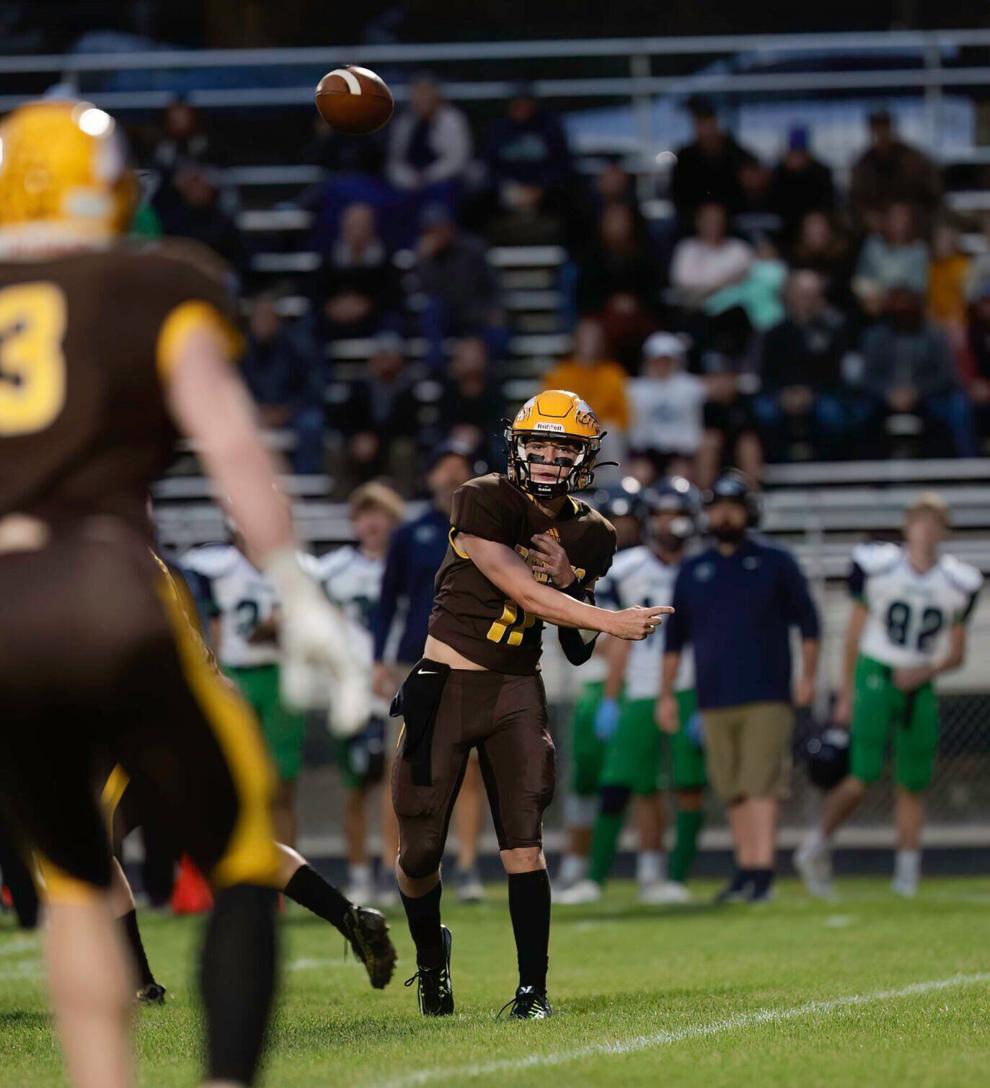 Helena Capital vs Glacier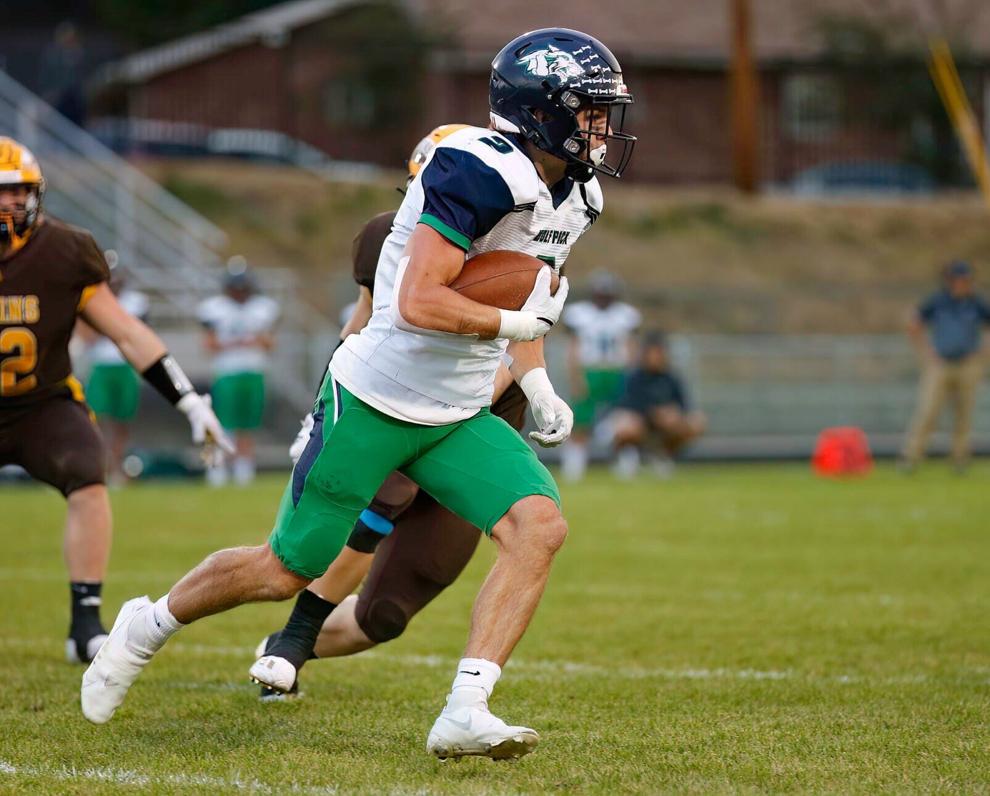 Helena Capital vs Glacier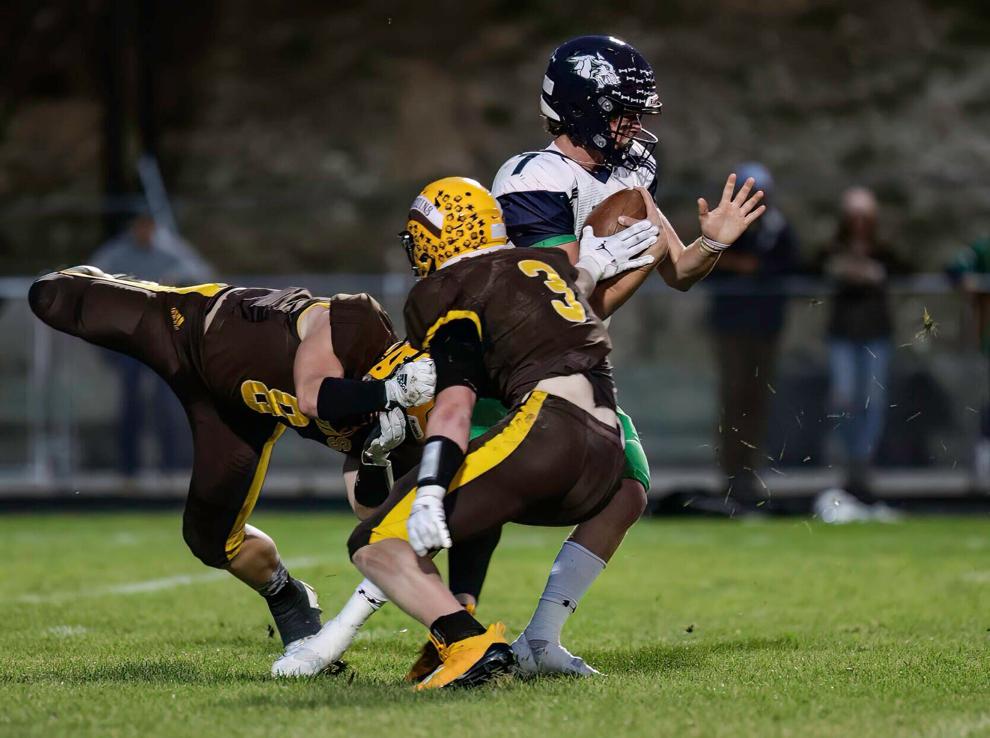 Helena Capital's Dylan Graham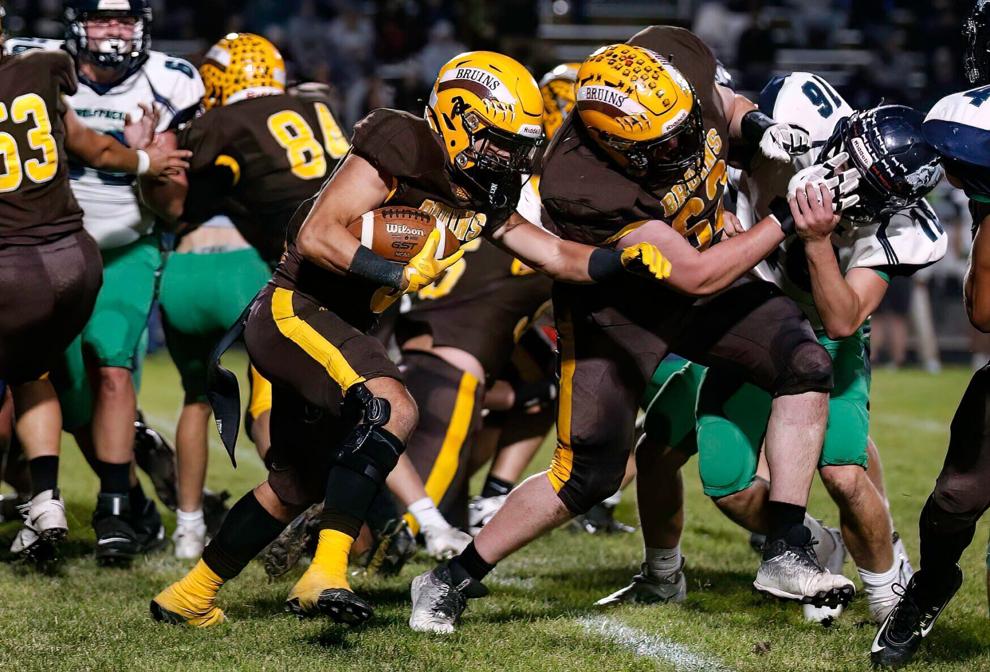 Helena Capital vs Glacier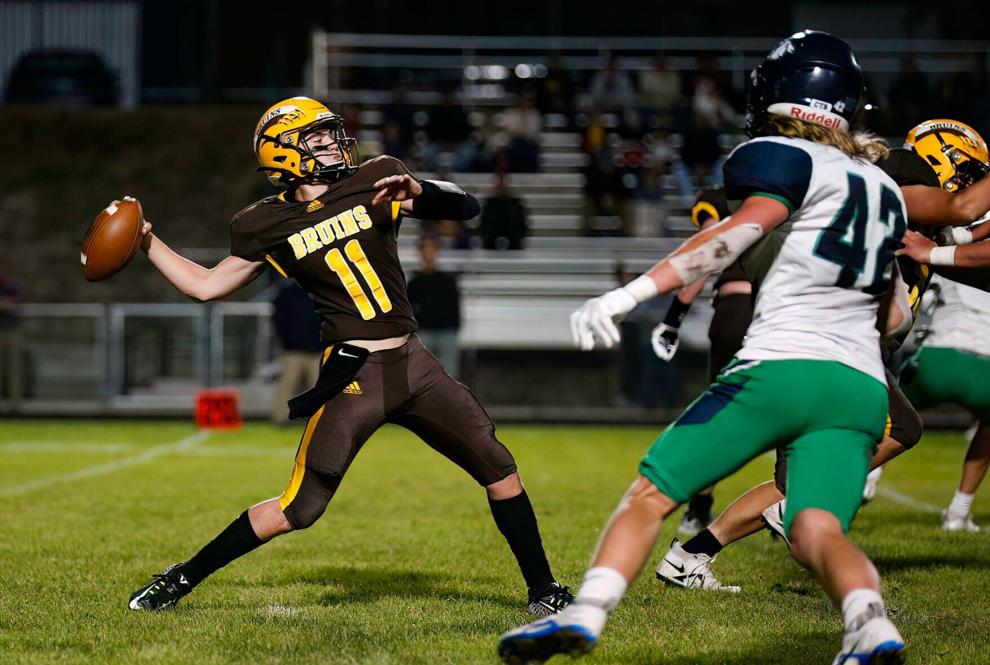 Helena Capital vs Glacier