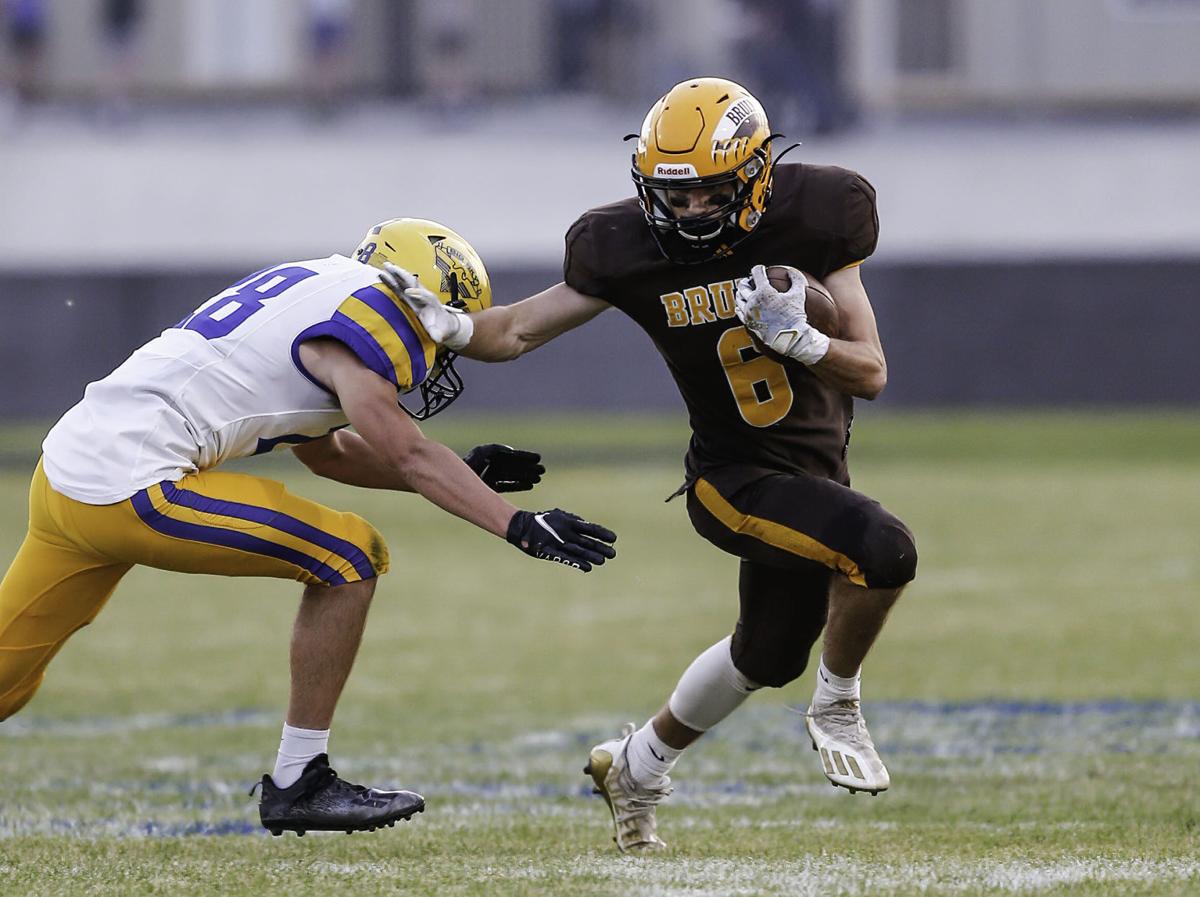 HELENA — There's lucky and there's good. And on Friday night, in a 49-0 win over Missoula Big Sky, Helena Capital was both.
Of course, as Bruins head coach Kyle Mihelish tells it, his team created its own luck. 
"There's no luck in football," he said. "I told our players, we create our own luck and make our own breaks."
One of those breaks came on a block field goal right before the half.
Big Sky, trailing 28-0 with seconds left in the second quarter, lined up for a field goal. The Bruins blocked it, then it bounced into the waiting arms of Alex Brisko, who returned it 75 yards for a touchdown. 
At that point, it was 35-0 and that was the second non-offensive touchdown for Capital in the first half.
"We prepared for that blocked kick," Mihelish said. "We worked on that this week. We saw there was a wing, maybe, where we could attack and we attacked him and we were lucky enough to get a scoop and score."
Brisko's touchdown was part of a second-quarter flurry that saw the Bruins score three times in the final 2:02 of the first half.
"It's great to have those," Mihelish said. "Those blocks, fumbles, and interceptions. The kids have done a good job of finding those opportunities and for us to be a good team, an elite team in this league, we need to make those plays every week."
CHS established control early on offense, grabbing a 7-0 lead on a touchdown run Joey Michelotti in the first quarter and pushed it to 14-0 on a second-quarter run by Luke Sullivan.
Then, it was time for the defense to find the end zone and after Capital forced a fumble, junior defensive lineman Talon Marsh scooped it and scored it, after hesitating for just a second.
"When I first saw the ball, I was just going jump on it," Marsh said. "But when I picked it up and saw the end zone in front of me. It was awesome."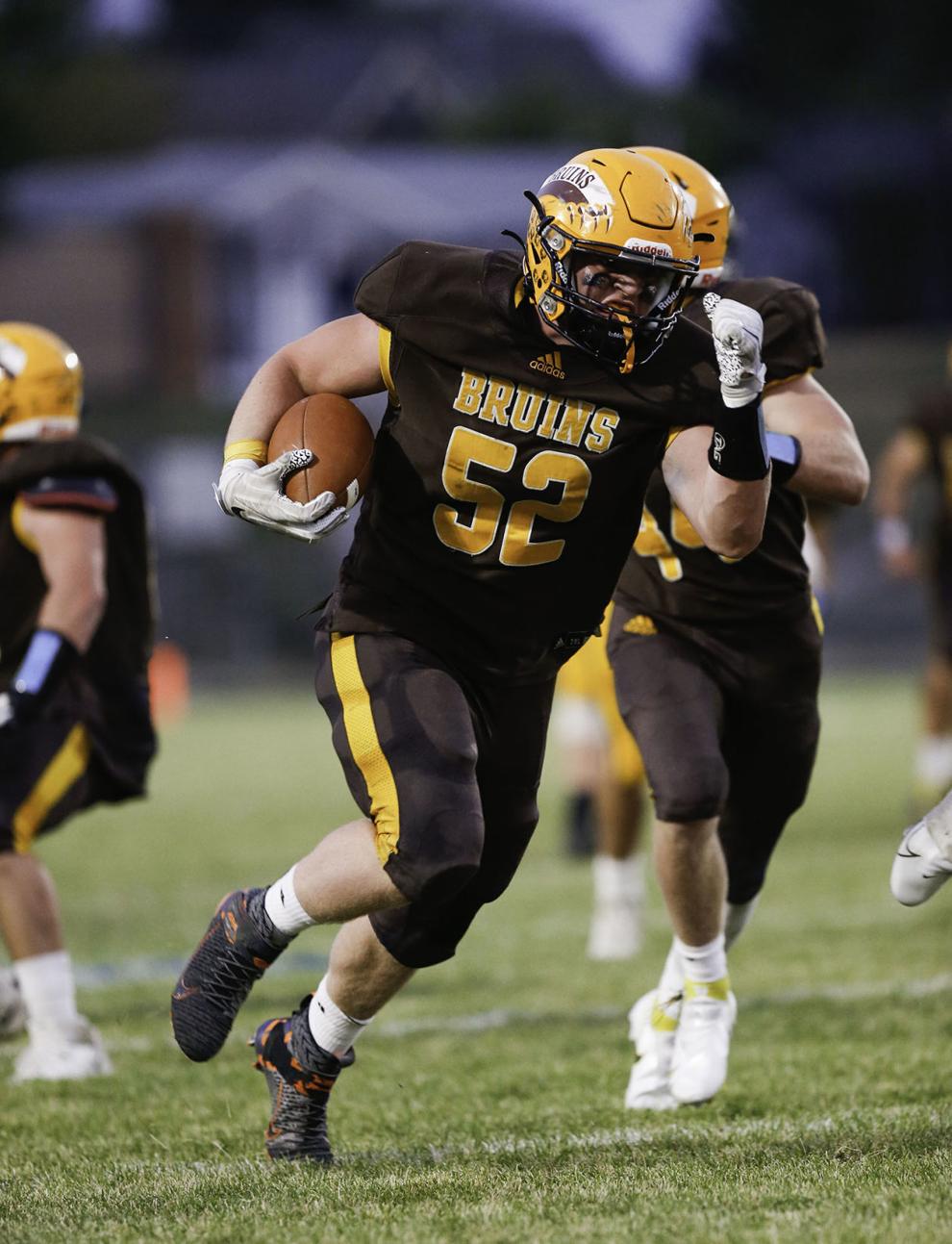 Marsh scored a touchdown in the playoffs last year in Butte, recovering a fumble on the last play of the game, but the fumble he returned 30 yards to put Capital in front 21-0, topped it. 
"This was one just felt different. It was way more fun," Marsh said. "This was the most fun I've had playing a football game." 
It was a fun night for the entire Capital defense, which limited Big Sky to 105 total yards and minus one yard rushing on 31 attempts. The Bruins also notched six sacks with Cole Soper and Cole Dawes leading the way with two. 
"We put in the hours for that," Marsh said. "And it's just the greatest feeling in the world to go out there and do well."
While the Bruins dominated defensively, they controlled the line of scrimmage when they had the ball too and after rushing for 56 yards on the game's opening drive, CHS would rack up four touchdowns on the ground and 183 total yards.
Sullivan, who was starting in place of an injured Dylan Graham, ran 11 times for 113 yards and two scores, adding one in the third quarter.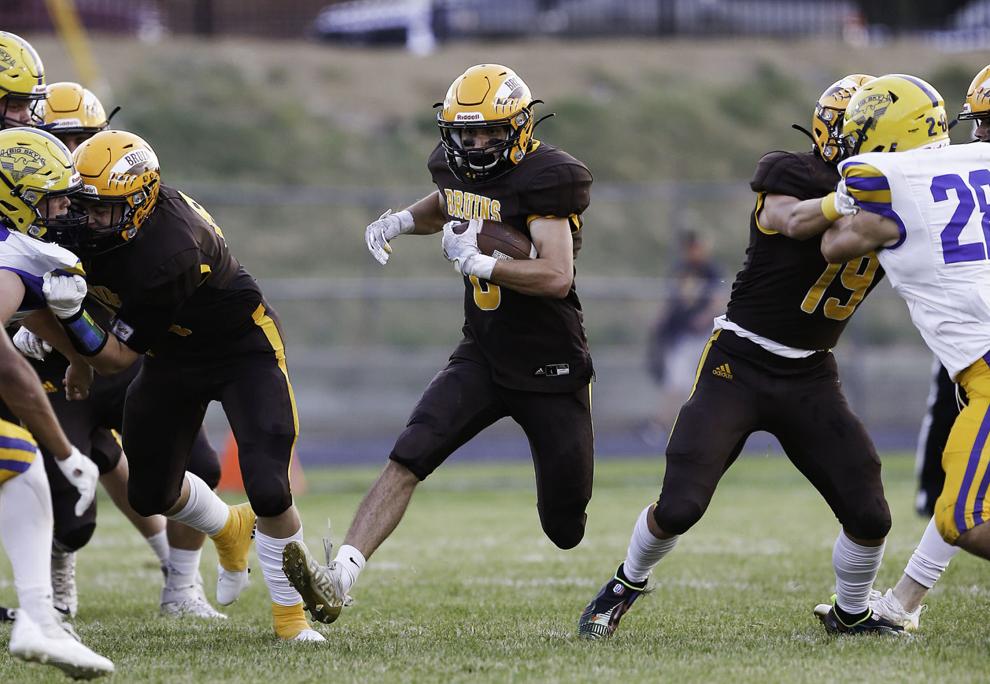 "It felt great and it was a lot of fun," Sullivan said of his second straight, 100-yard, two-touchdown game. "But I have to give credit to the offensive line. They did everything."
Behind that offensive line, Capital averaged more than seven yards per attempt. Tom Carter scored the other rushing touchdown for Capital, hitting paydirt on a 14-yard run that helped the Bruins go up 35-0 at intermission.
"One of things we get ready to roll with every week is power," Mihelish said. "That's kind of our bread and butter. If we can't run power, we are in trouble."
Michelotti, in his second start, had a similar stat line to last week, rushing for a score and throwing for another, after a six-yard scoring strike to Eric Cockhill in the third that put Capital in front 49-0, which was the final.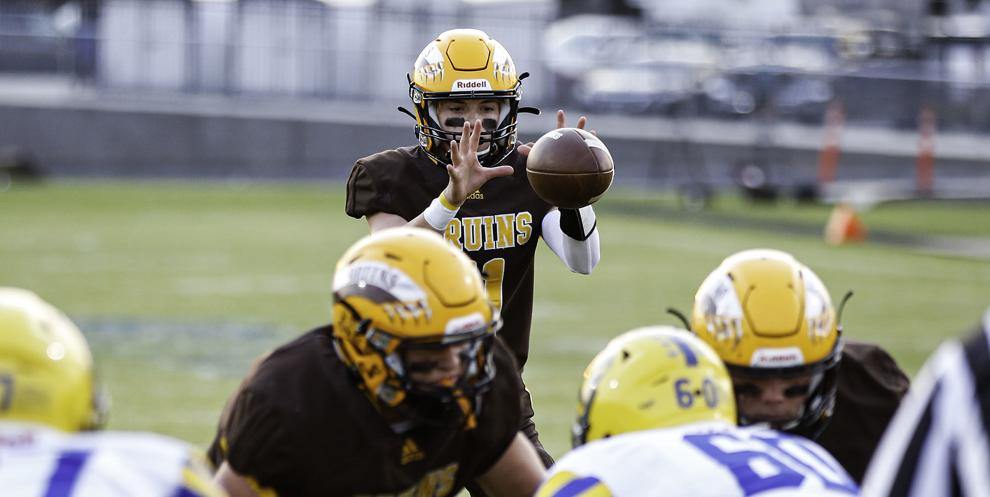 The junior quarterback completed 11 of 18 passes for 95 yards. He also ran three times for 11 yards. Cockhill led CHS with three receptions for 34 yards. Carter pitched in with three for 22.
Caleb Hren completed 13 of 24 passes for Big Sky for 105 yards. Isaac Ayers also contributed with three receptions for 34 yards; Kolb Jensen caught five for 32. 
It was the second week in a row that the Bruins won and the mercy rule was in effect. Next week, Capital (3-1, 2-0) will travel to Glacier. Big Sky (1-3, 0-2) will be at home against Butte. 
Chris is the sports editor and lead preps reporter for the Independent Record and 406mtsports.com. Follow him on Twitter @cmpetey406