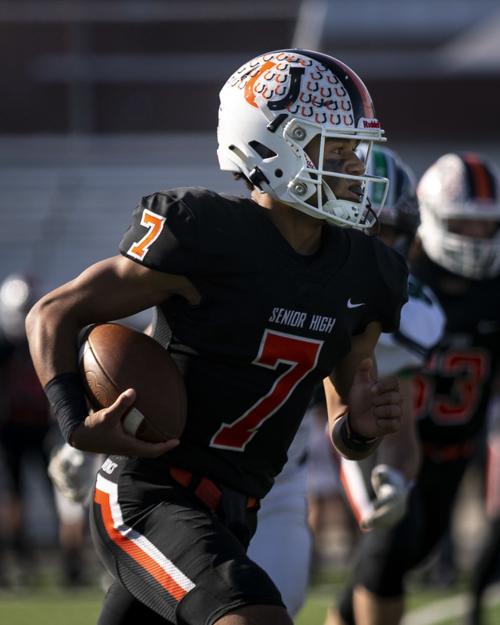 BILLINGS — After initially choosing Montana State, Billings Senior football player Junior Bergen switched his commitment to the Bobcats' rival.
Bergen now plans to play for the University of Montana, he told The Billings Gazette and 406mtsports.com on Tuesday night. MontanaSports first reported the news.
"Just thought this would fit a little better," Bergen wrote in a text message Tuesday.
Bergen played quarterback at Senior in the fall but was recruited as an athlete and hadn't determined if he would play wide receiver or defensive back at the college level. As a senior, he rushed for 868 yards and 17 touchdowns and threw for 1,082 yards and 12 TDs. He earned multiple Class AA all-state selections in his career, and he starred for the Broncs' boys basketball team.
Former Billings West athlete Jesse Owens signed with Montana for football in 2019 and transferred a year later to MSU, where he walked on to the basketball team. He transferred again last month and signed with Rocky Mountain College.