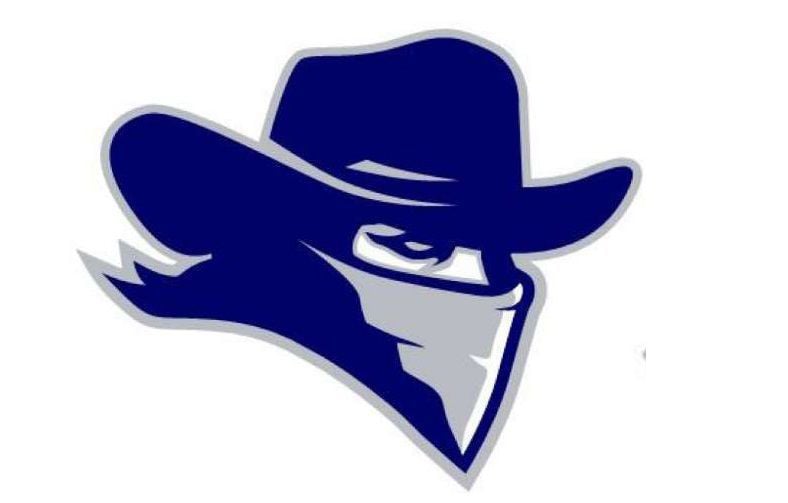 Hundreds of future East Helena High School Vigilantes helped select the school's mascot design, which was approved earlier this week. 
After presenting five possible designs to students in kindergarten through eighth grade, East Helena's school board unanimously approved the most popular option: a side view of a rugged-looking face obscured by a bandanna and a cowboy hat.
School district Superintendent Ron Whitmoyer said the silver and navy blue logo will be used on everything from football helmets to his official stationery.
"It'll probably be in the brand new high school someplace prominently," he said. "So when you walk in the door, there will be this image of the Vigilante."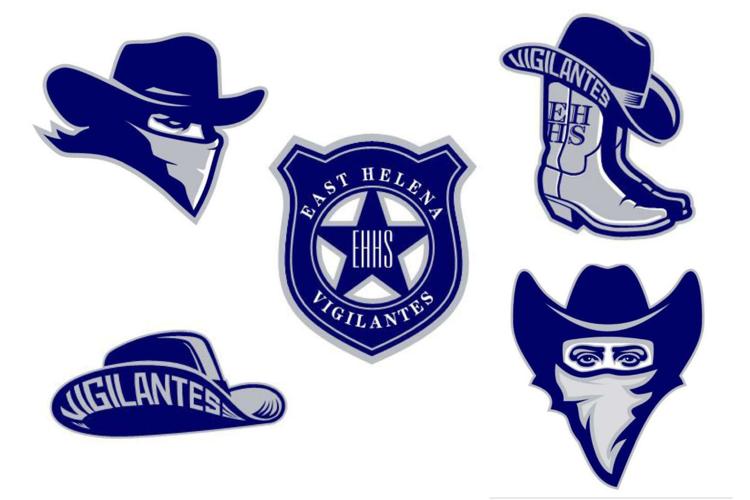 About 65% of the students who participated in the poll favored the design approved this week, Whitmoyer said. While that will be the primary logo, he said, the other options will also appear here and there.
You have free articles remaining.
Among the other designs are logos depicting the same face from a different angle, a cowboy hat, a cowboy hat on top of a pair of cowboy boots, and a law-enforcement badge emblazoned with the words "East Helena Vigilantes" and "EHHS."
"This one design is going to be the brand, but these other designs are going to be used," said Whitmoyer, who compared the collection of drawings to the many images of the University of Montana's "Monte" grizzly bear mascot. " … They don't have just one logo. Monte is not only one image. There are hundreds of images of him."
Several of the designs were inspired by drawings submitted by East Helena students and other community members and refined by graphic artists with Jostens, which specializes in school memorabilia.
"They gave us the ideas and we tuned them up," Whitmoyer said.
The lower grades will continue to use the Tigers as their mascot.
"It'll kind of be a rite of passage," Whitmoyer said. "As an eighth grader, you're going to leave the Tiger behind and you're going to be a Vigilante."
The East Helena High School building is under construction and slated to open by August 2020, but freshman classes will start in an unused wing of East Valley Middle School on Aug. 28 this year.