BUTTE — Following a ninth-place finish at last week's Mountain West Classic in Missoula, Billings Senior cross country runner Owen Smith knew he had to shake things up a bit in his next race.
The senior felt that this season he has got out far too fast in his races and begun to falter over the final mile of the course. With that in mind, on Saturday afternoon at the Butte Invitational Cross Country Carnival at Stodden Park he shook up his strategy a little bit.
"Throughout the season I've struggled in the last mile," said Smith, who took first with a time of 15:50.1 and nearly had a personal record. "And, so, I let them lead mile one and mile two and, I don't know, that cold wind felt good and I had the energy, so I went and stuck with it."
On the fairly flat and occasionally snowy course, Smith was never far from the front able and made his move to get past Great Falls CMR's Connor O'Hara and a trio of Bozeman runners — Seth Wyatt, Stirling Marshall-Pryde and Jonathan Wheeler.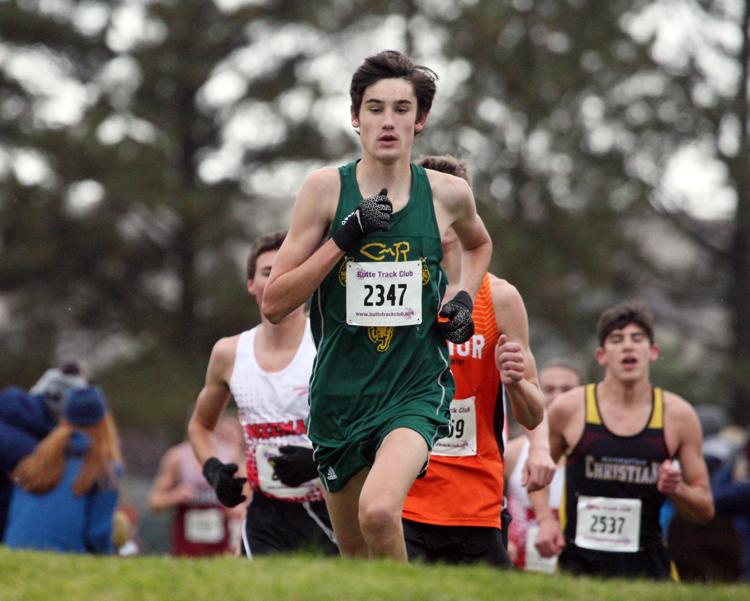 It worked and Smith was 10 seconds of O'Hara, the second place finisher. The trio of Hawk runners came in moments later to round out the top-five of the boy's race. Bozeman took the boys title with 38 points, followed by Senior with 91 and Helena High with 97.
The Broncs are hoping that second place finish is a sign of things to come.
"We are notorious for our end of the season clutch performances at state and we weren't supposed to place the last two years, but we ended up getting third," Smith said. "Our fifth and sixth guys are really pushing themselves right now and hopefully they can get us down and hopefully we can make a surprise third-place finish again, at least."
The Hawks took the girls team title with 31 points, followed by Helena (73) and Kalispell Flathead (81) with Bengals standout sophomore Kylie Hartnett taking the girls race in a personal record 17:38.5. 
That time was over 20 seconds faster than the second place finisher, Bozeman's Terra Trom. Billings Senior's Elena Vandersloot, and the Hawks' Natalie McCormick and Lucia McCormick rounded out the top-five individuals.
You have free articles remaining.
Hartnett — who led the race from start to finish — also had a bit of a different tactical approach to the race than Smith.
"I know that usually I'll have a good race if I get out and I stay out," Hartnett said. "I don't like running behind people because my stride is a little longer. So it kinda throws me off. So my tactic is kind of to get out and stay out and run my race."
Hartnett has now won five of the six races she's been entered in so far this season. The only race she has not taken first in this year was the Bozeman XC Invitational, where she finished second.
It is beginning to look like a truly special career in the making for the Helena runner, who feels she can get even better.
Saturday's race was the second time so far this season she has broken 18 minutes.
"Yeah I think I'll be able to peak when I need to, I just keep getting better. I haven't, like, truly fallen off," Hartnett said. "And my coaches plan all the workouts so I can be at my best (for state cross country)."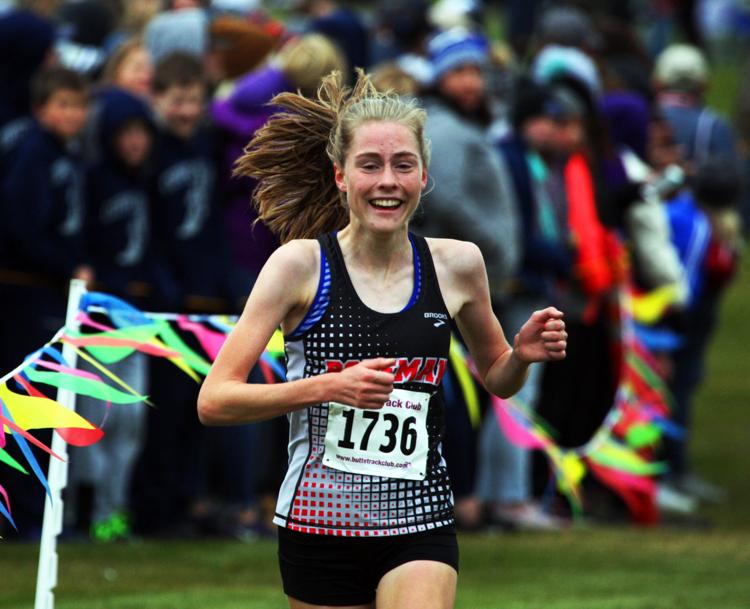 While ever-talented Missoula Hellgate was the lone Class AA squad missing from the Mining City on Saturday, the two varsity races could very well be a preview for the state meet, which will be held on Oct. 26 at the Eagle Falls Golf Course in Great Falls.
There's certainly excitement in the air, especially for a certain Billings Senior runner who plans to improve on a 17th place finish in 2018.
"Well I haven't peaked yet," Smith said. "We're going to peak at state."