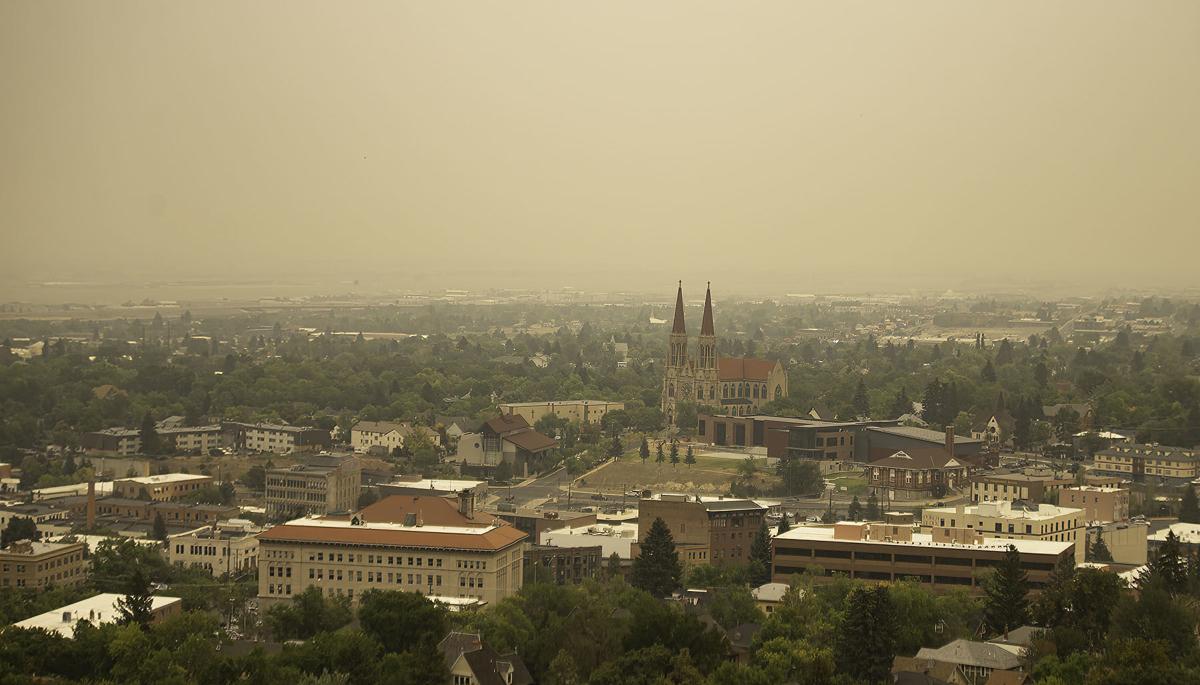 MISSOULA — Smoke from wildfires burning in California, Idaho, Oregon and Washington caused high schools in western Montana to cancel or postpone games scheduled for Tuesday.
Girls and boys soccer games between Bigfork and Whitefish, Missoula Sentinel and Helena Capital, and Loyola Sacred Heart and Hamilton were all postponed due to unhealthy air quality. Missoula Big Sky had its game against Helena Capital — scheduled to be played in Missoula and then switched to Helena — postponed.
The Mission Invitational cross country meet in St. Ignatius "was canceled due to smoke," St. Ignatius athletic director Tyler Murray said. A game scheduled between Wildhorse and Hamilton Christian soccer set for Wednesday was also canceled.
Kalispell Glacier and Kalispell Flathead went ahead with their boys and girls soccer games on Tuesday despite having some of the worst air quality in the state.
"The soccer games scheduled for today between Whitefish and Bigfork have been cancelled due to air quality conditions," Whitefish athletic director Aric Harris said in an email. "These games will be rescheduled for a later date."
Loyola athletic director Travis Walker said the Rams and Breakers will play Hamilton Sept. 25, with games to begin at 3 p.m. for the girls and 5 p.m. for the boys.
Big Sky athletic director Cameron Johnson said in a text message that the Eagles boys and girls soccer games against Sentinel are still a go for Thursday, but "if air quality stays the same, may also be postponed."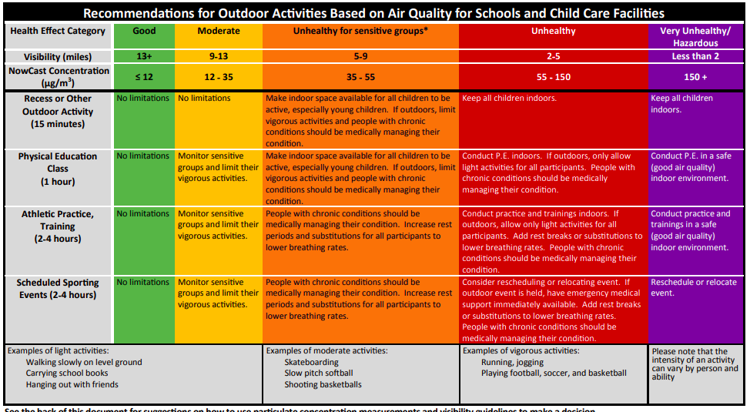 Air quality in Missoula and towns in the Bitterroot Valley has hovered around 70 micrograms per cubic meter (µg/m) to 100 µg/m over the past few days, putting it firmly in the unhealthy range. It's been far worse in extreme northwestern Montana, where Libby has experienced readings of 180 µg/m to 240 µg/m over the past 24 hours, putting it in Very Unhealthy territory.
In the Flathead Valley, readings had a cumulative average of 111.5 µg/m for Tuesday. In Butte, where Missoula Hellgate and Butte High played girls and boys soccer games on Tuesday afternoon, the air quality had reached 63.7 µg/m, putting it in the Unhealthy range.
Bozeman athletic director Mark Ator tweeted on Tuesday afternoon that Bozeman High and Gallatin Valley would play their soccer games. Air quality in Bozeman was at the Unhealthy for Sensitive Groups level as of 5 p.m. with a reading of 44.1 µg/m.
The Montana High School Association has robust guidelines in regards to air quality, and while events are technically permitted to go on in Unhealthy air quality (50-155 µg/m), the events are normally postponed for safety reasons. Any events in areas with readings beyond 155 µg/m are to be canceled or postponed 
"Consider rescheduling or relocating event," the MHSA guidelines say of the Unhealthy range. "If outdoor event is held, have emergency medical support immediately available. Add rest breaks or substitutions to lower breathing rates. People with chronic conditions should be medically managing their condition."
Two days ago, Libby had some of the worst air quality of any town in any state outside of California, Idaho, Washington and Oregon as the micrograms per cubic meter (µg/m) read over 300, putting the town in the Hazardous zone. Hazardous is the worst category of air quality from the Department of Environmental Quality.
Jordan Hansen covers a bunch of stuff for the Missoulian and 406 Sports. Shout at him on Twitter @jordyhansen or shoot him an email at Jordan.Hansen@406mtsports.com
Get in the game with our Prep Sports Newsletter
Sent weekly directly to your inbox!