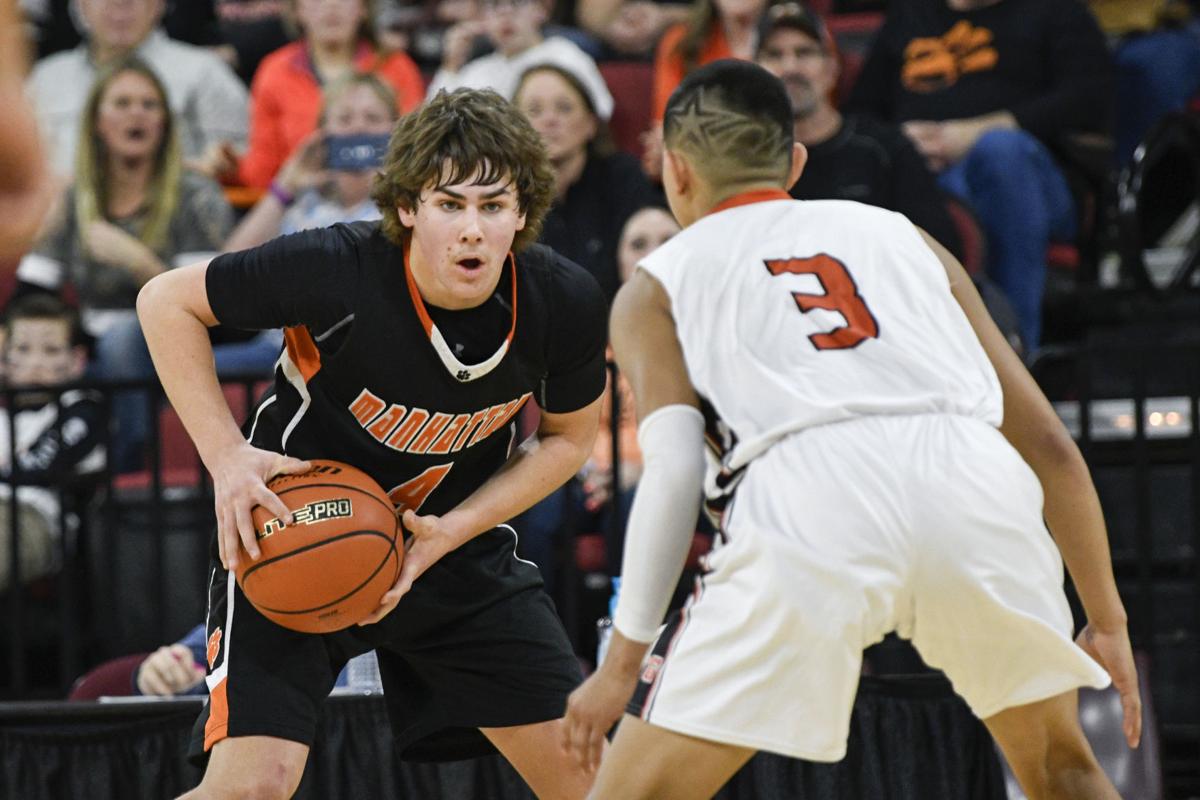 NOTE: These will be the final 406mtsports.com boys basketball rankings of the season for Class A, B and C. The final Class AA rankings will be next week.
BILLINGS — Other than Lodge Grass at No. 1 and Red Lodge at No. 6, every spot changed in the 406mtsports.com Class B boys basketball rankings.
Manhattan moved up from No. 4 to No. 2 in Class B because of its 60-52 win at then-No. 3 Fairfield on Saturday. Fairfield fell two spots, as did previous No. 2 Shelby, which lost to unranked Rocky Boy 68-56 Saturday.
Florence-Carlton dropped two spots to No. 9 in Class B despite beating then-No. 8 (now-No. 10) Deer Lodge 55-52 on Friday for the District 6B title. Florence lost to unranked Thompson Falls 80-71 the next day.
Colstrip lost the District 3B title game 77-70 to Lodge Grass on Saturday but moved up three spots to No. 7.
In Class C, then-No. 3 Belt traded places with then-No. 2 Manhattan Christian because then-No. 6 Twin Bridges beat Manhattan Christian 52-44 on Saturday for the District 12C championship. The only loss this season for Twin Bridges, which is now No. 4, was to Manhattan Christian, 60-41 on Jan. 29.
In Class A, Glendive replaced Ronan at No. 5 due to its 47-40 win over No. 3 Laurel on Saturday and three straight losses for Ronan. Two days before the Glendive loss, Laurel edged No. 4 Billings Central 42-40.
Great Falls solidified its No. 2 Class AA ranking with a 70-33 win over Bozeman on Saturday. Bozeman is responsible for Great Falls' only loss this season, 79-76 on Jan. 23 in Bozeman.
Class AA
1. Missoula Sentinel (11-0)
3. Missoula Hellgate (9-2)
4. Billings Skyview (10-2)
Class A
4. Billings Central (10-3)
5. Glendive (10-5) (Previously unranked)
Class B
3. Huntley Project (11-4) (+1)
9. Florence-Carlton (10-4) (-2)
10. Deer Lodge (10-3) (-2)
Class C
3. Manhattan Christian (19-1) (-1)
4. Twin Bridges (16-1) (+2)
5. Froid-Lake (18-2) (-1)
6. Valley Christian (18-1) (-1)
10. Harlowton-Ryegate (13-3) (Previously unranked)
406mtsports.com's Victor Flores, Frank Gogola, Chris Peterson, Mike Scherting and Bill Speltz contributed to this week's rankings.
Disagree with the rankings, or have a question? Email Victor at victor.flores@406mtsports.com.