Montana High School Association member schools could vote to add shot clocks for basketball games beginning in two seasons.
Montana is one of 42 states that does not use a shot clock for high school hoops.
The MHSA executive board approved a number of co-ops, as well as a pilot program for girls flag football and dates/locations for state tournaments. 
The annual series with Wyoming is June 11-12. 
Stewart won a State A basketball title and finished 32nd at the State A golf tournament.
Games will be played on June 11-12 at the new facilities. 
The Billings-based group will announce the boys and girls basketball squads for the series with Wyoming on Monday, April 19. 
MISSOULA — Missoula Sentinel varsity girls basketball coach Karen Deden has resigned.
Both our March honorees ended their high school careers on high notes.
BILLINGS — The Montana Coaches Association announced its winter coaches of the year winners in a press release on Monday night.
Box scores from the high school all-star event in Havre.
Nominate your picks for our March honorees.
Dani Bartsch earned her second straight All-Area Girls Basketball Player of the Year Award and this time, she didn't share it. 
When it came time to pick the All-Area Boys Basketball Player of the Year, it was a no-brainer. 
It's been a busy past few months for Missoula Hellgate grad Tres Tinkle, who got to play his first professional basketball season and is now s…
Check out the Class AA all-state team, and all-conference teams for the Eastern AA and Western AA. 
Check out the Class AA all-state team, and all-conference teams for the Eastern AA and Western AA. 
It was a clean sweep for Capital when it came to the Western AA coach of the year awards, while Dani Bartsch also took home multiple postseaso…
After a year off, the 6-Man high school football all-star game will be back in June in Highwood.
Imagine Class C boys champion Scobey playing Class A champion Billings Central or Class C girls champ Fort Benton tangling with Class AA's Hel…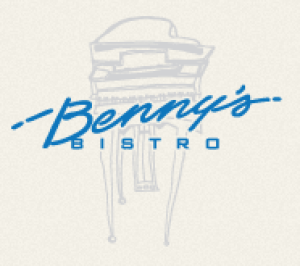 Marysville House Historic Bar & Steak House
The HIT will welcome some of Montana's top high school players on all-star teams from each of the state's four classifications.
The district's top squads both landed two players on the respective All-State teams
Coverage from the fourth day of the tournament at First Interstate Arena at MetraPark in Billings.
Photos from the Columbus Cougars' game against the Big Timber Sheepherders in the finals of the Class B State Tournament at First Interstate A…
Helena Capital rallied from 11 points down, thanks in part of a clutch 3-pointer from Audrey Hofer, to win its second consecutive Class AA sta…
Helena Capital rallied from 11 points down, thanks in part of a clutch 3-pointer from Audrey Hofer, to win its second consecutive Class AA sta…