Maybe it's not the way he would've drawn it up, but for Darrell Bevell, the Lions' interim head coach, that's nothing new.
It's fascinating, and a bit frightening, to monitor football during the pandemic. Every week, we keep count of how many college games have bee…
These are the best widely available free agents for fantasy football —  "widely available" defined as being owned in around half of all ESPN o…
Positional depth charts wiped out, coaches treating mask-wearing like concussion safety, and Lamar Jackson living the wildest possible iterati…
For about five minutes, it looked like Sam Darnold could drive the Jets' tank into a ditch.
Can an entire league be flagged for delay of game?
Good news is, you aren't the only one who can't stomach the Eagles. The guy who signs their checks is apparently tired of them too.
In early August, three months before a coronavirus outbreak that would deplete his roster, sicken one of his top players and call into questio…
Follow live scores and updates from the NFL.
Follow live scores and updates from the NFL.
Follow live scores and updates from the NFL.
The Thanksgiving night game between the Ravens and Steelers has been switched to Sunday because of coronavirus issues with Baltimore.
Tom Brady is considered by many to be the Greatest Of All Time. But is the GOAT also the SLOAT (Sorest Loser Of All Time)?
Follow live scores and updates from the NFL.
The Baltimore Ravens will face the Tennessee Titans without injured defensive linemen Calais Campbell and Brandon Williams, both of whom were …
Follow live scores and updates from the NFL.
Jerry Jones had been giving the idea some thought. The positive test out of Pittsburgh hours after the Cowboys hosted the Steelers accelerated…
The eye in the sky doesn't lie, as they say. And Antonio Brown knows all about surveillance cameras.
Finding a way to stop NFL rushing leader Dalvin Cook looms as the key for the Chicago Bears on Monday night at Soldier Field, something they'v…
Midway through the NFL season, who has stood out the most?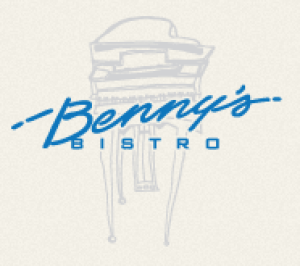 Marysville House Historic Bar & Steak House
Who are the top free agents for week 10? Find out.
The NFL on Tuesday approved a resolution that would expand the playoffs from 14 to 16 teams should regular-season games have to be canceled be…
The Browns placed quarterback Baker Mayfield on the reserve/COVID-19 list Sunday. Mayfield went on the list because he is considered a close c…
Who should you add and drop this week in Fantasy football?
KANSAS CITY, Mo. (AP) — Now that Election Day is over, Patrick Mahomes can turn his focus back to the football season.
Talk about a one-two punch.
LAKE FOREST – Unlike the Rams game the week before and the Colts game four weeks ago, studying the tape of the Bears 26-23 loss to the Saints …