Montana Western has a chance to start its season 2-0 for the first time since 2016 when the Bulldogs host Montana State-Northern Saturday at Vigilante Stadium.
Saturday's home opener for the Bulldogs pits the two bottom-dwelling teams in the Frontier Conference preseason poll, though the first week of the season has the teams trending in opposite directions.
Western, picked seventh before the season, is coming off a 16-10 win over Carroll College last Saturday. The Northern Lights, picked eighth, are 1-1 overall and 0-1 in the conference. They opened Frontier play with a 51-7 loss to Rocky Mountain College last Saturday.
For Prante, who spent last season filling in sparingly for now-graduated back Hunter Thomsen, playing in front of the home crowd again, this time as a starter, has been occupying his daydreams lately.
"I've been thinking about it for a little bit," he said before practice on Wednesday. "Over the weekend was a lot of thinking, reminiscing on (last season's) Montana Tech game, the different wins we had at home and thinking 'oh, we're in front of that hometown crowd and we get to show them what we can do in person.
"We get to show them, hey, we're here to play football, and we're here to win football games."
Western no doubt is expected to improve to 2-0 on Saturday night. Here's how they'll look to do it.
THREE KEYS
'Dawg D is back'
Against Carroll, it took the Bulldogs defense rising to the occasion twice late in the fourth quarter to thwart the Saints spoiling their home opener.
That's the identity of this 2018 squad, head coach Ryan Nourse said.
"We're defense and we're special teams, and tough physical guys who love to play football," he said earlier this week. "We're going to score enough points to win the game, but we're going to go as our defense goes. And those Dawgs know that, and they play like that."
The Saints had 135 yards rushing against Montana Western, and the ground game should be key for the Northern Lights if they're going to pull off the upset. Jett Robertson has been the go-to back for MSU-N so far, and his numbers have been impressive.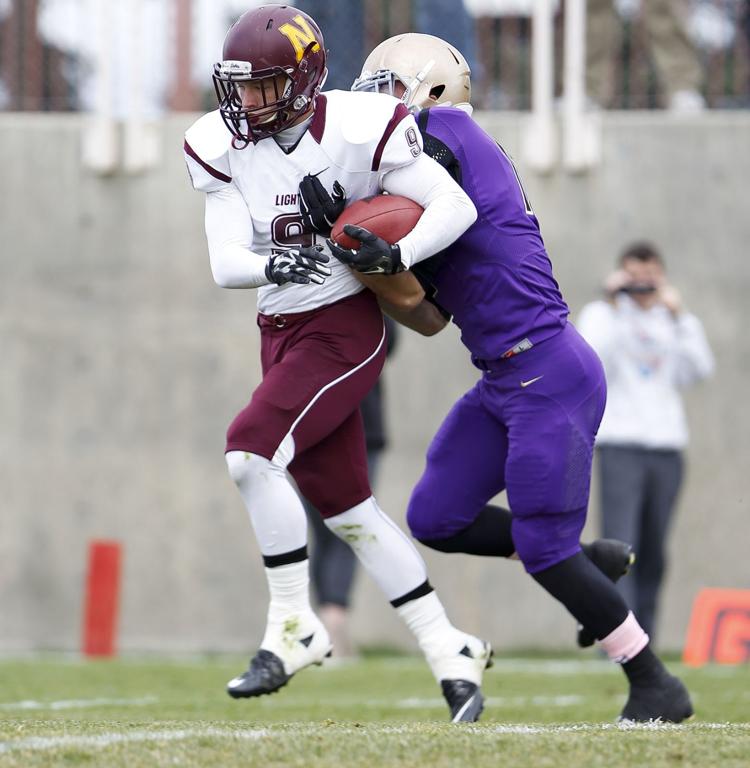 Against Rocky, he notched 96 yards on 24 carries. In the opener against North Dakota school Mayville State University, the junior picked up 173 yards on 28 carries and scored three touchdowns.
If the Dawg D is really back, they'll be looking to brings Robertson's yards per carry down a few notches.
No emphasis
Even though Robertson seems to be a dangerous back early on, Nourse isn't putting too much stock into what his opponents are doing this season.
"No emphasis on our opponent whatsoever this week," he said. "We had no emphasis on Carroll, the only emphasis is on us. We're going to run our plays, we're going to run our defense, play at our tempo, and we're going to be as relentless as we possibly can.
"It's just, how good can we get this week? How much improvement can we make from Week 1 to Week 2, and that is all we're talking about."
Defense becomes offense
While Jund and company held their own offensively in the opener, it's the Western defense that could be turning some Frontier Conference heads.
The way the defense played against Carroll wasn't much of a surprise to Prante. He's been banging with that defense all fall camp.
And while he admits his team's defense has gotten over on the offense in practice, he doesn't mind.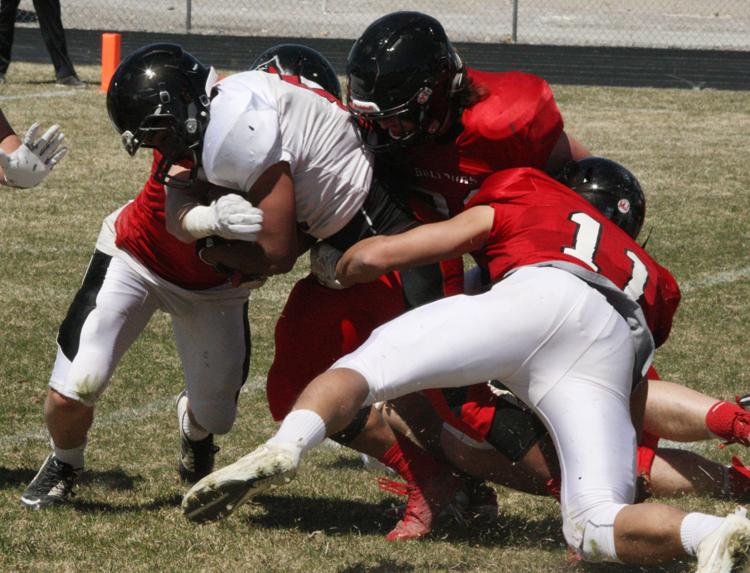 Seeing a tough D like that in practice every week has only made his side of the ball that much better, he says.
"The biggest thing about having our defense make stops and stuff is also in practice, having a good defense is helping our offense," he said. "All those scrimmages we had, it was really nice getting that good of a look every rep, and knowing they're kicking our butt sometimes but they can do the same thing to other teams."
With Rocky forfeiting its season-opening win over Carroll early this week due to eligibility infractions, Western, Montana Tech and Southern Oregon are the only unbeaten teams in the Frontier. A win Saturday for the Bulldogs keeps them standing atop the early season standings.