BUTTE — Making the playoffs is once again the goal for the Montana Tech football team.
Injuries helped slow a promising start to the season, a year in which the Orediggers reached No. 5 nationally in the NAIA poll. While a quarterback battle complicates things slightly, this is a group of players and coaches — led by Chuck Morrell, who enters his eighth season — that are ready to compete at the highest level again.
Montana Tech's passing offense last season was among the best in the nation and the winner of a quarterback battle will have a huge impact on just how far the team can go. Both sides of the line are veteran for Tech, as are its running backs and linebackers.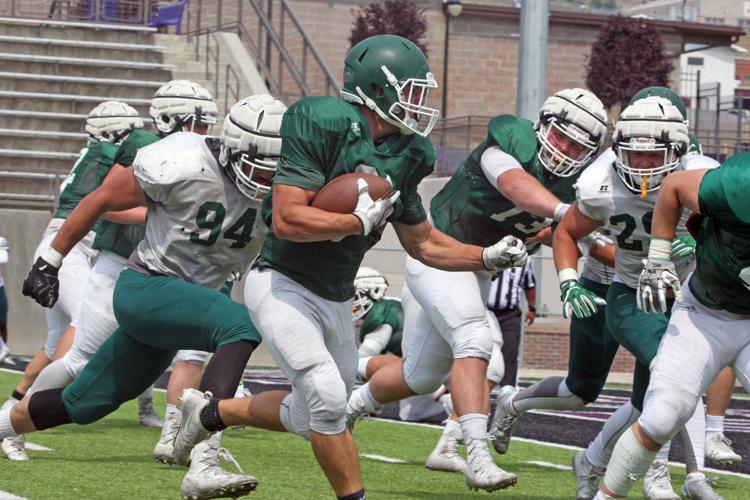 There's playmakers in the secondary and at the wide out spots, setting the stage for what could be another impressive season. It's not hard to fathom why there are positive feelings in the Orediggers' locker room.  
"I'm super confident in what we've got going on," senior guard Kellen Davis said. "We're strong at every position. We've got a young offense, but I think we're going to do some great things. 
"Our defense has been kicking our ass all of fall camp, so I know they're going to get the job done."
Extra point
The biggest question mark for the team is at quarterback.
As of Tuesday, the depth chart listed the starter as "Danny Peoples or Tanner Kump" with no third player listed. Cole Hauptman, it would seem, is out of the picture as a starter at signal caller, at least for the moment.
Tech ranked fourth nationally in both passing yards and total offensive yardage per game. They had the second-most first downs while ranking just outside the top-10 in scoring offense and pass efficiency. 
The quarterback who emerges from the contest will have some huge shoes to fill.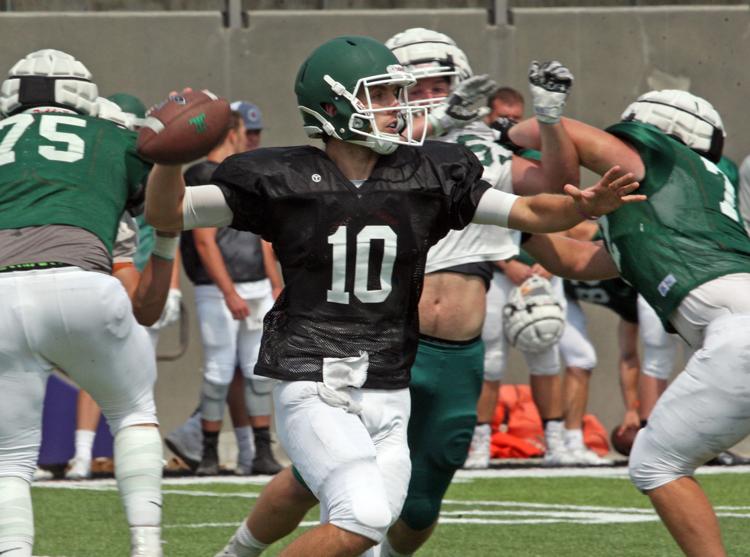 Upset Special
• Cheer: Oct. 27 vs. Southern Oregon: The Orediggers played the Raiders well on Bob Green Field last season and I'd expect something similar this year. Late in the season, Montana Tech should be settled on a quarterback and barring injury, likely have every chance to be a very dangerous team as the season draws to a close.
• Jeer: Nov. 10 at Rocky Mountain: The Battlin' Bears look dangerous this season and could be a dark horse candidate for the Frontier title. Rocky nearly beat Tech in Billings last season before winning their second matchup last year on a game-winning field goal.
Gotta See This One
Oct. 6 at Montana Western: Last season these two teams combined for 77 points as the Bulldogs upset the then-No. 5 and undefeated Orediggers by seven points. That was the start of a bad stretch of the season for Montana Tech, ultimately helping them slide out of the playoff picture. This game will be played in Dillon for the second-straight year and the Orediggers have not forgotten what happened the last time in Vigilante Stadium.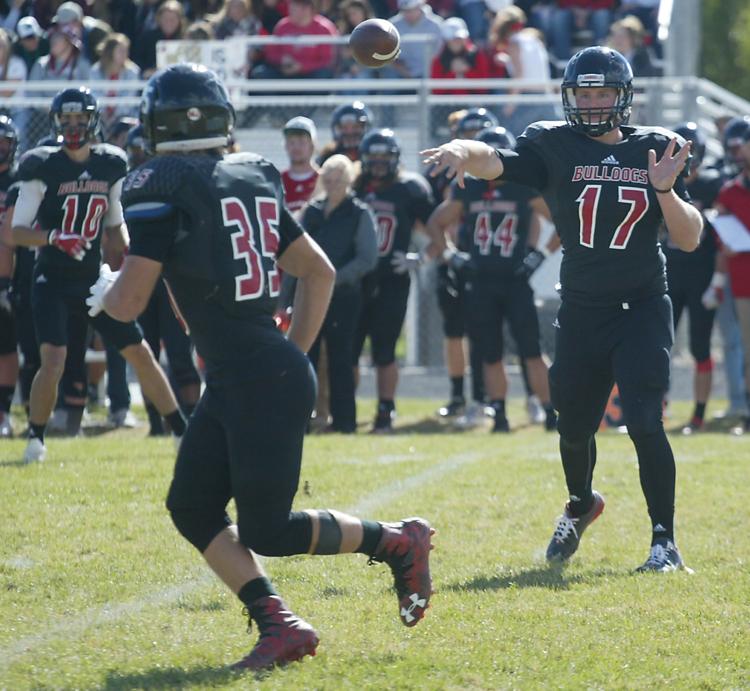 The Crystal Ball
Breaking in a new quarterback is never easy and I think that will show in a couple games. However, after a bit of a rough start, it would make sense for Tech to rebound and play well towards the end of the season. Will they make the postseason? There's certainly a chance.
Quotebook
"I think one of the biggest things is the tests of the Frontier Conference are incredible. Every Saturday isn't a pop quiz, it's a final exam. I think our guys understand that."
— Morrell on the the difficulty level of the Frontier
"We have to do three things to win a game. Number one, be physical. Number two, you have to play really hard and number three you have to play well. You have to do all three of those things over the course of a game to win."
"Butte, Montana is just an incredibly historic community and it's different than any place you've ever seen. I really want our guys to understand the roots, the culture and buy into that. The one thing we get is tremendous community support and once you play for the 'Digs, this community is going to have your back.
"I want them to understand what this community is about and I want them to be proud for having graduated from Montana Tech, to have lived in Butte, America and look back on their time, 20, 30 years from now and really cherish that time in their life."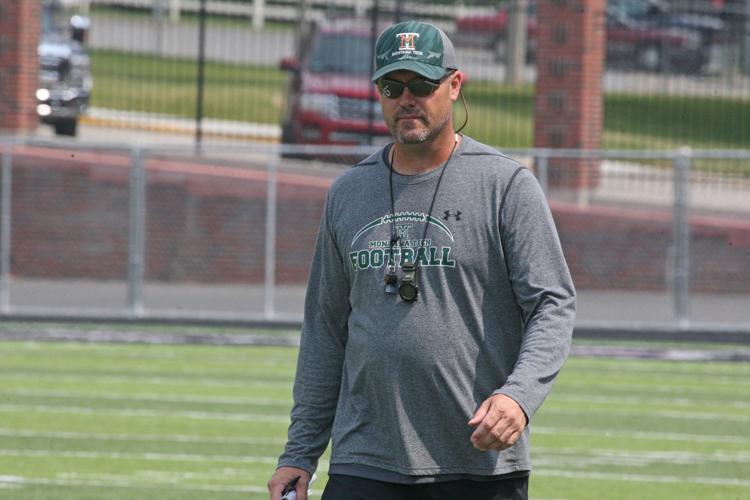 Coach's Corner
• Record at Montana Tech: 41-35
The Orediggers have been a force at home overall under Morrell — they're 26-14 in Alumni Coliseum overall during his tenure, with an impressive 15-2 mark in the last three years.
Four-Down Territory
1. Jed Fike Watch: It's the second season in Butte for the talented transfer running back and he should have plenty of chances to shine this season. Fike missed time last year, but looks healthy and ready to contribute. He, along wide wide out Dion Williams, are perhaps Montana Tech's most important offensive players.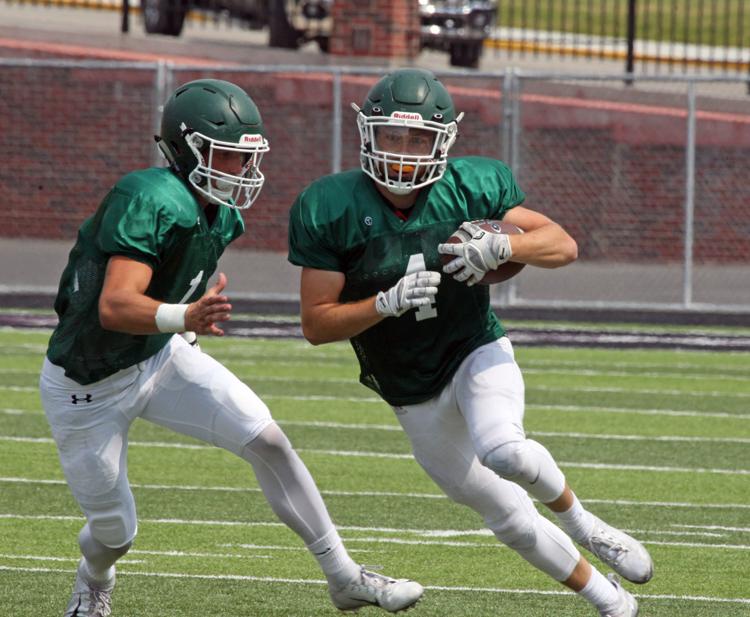 2: A bunch of receivers: There are a lot of guys who are going to be catching footballs for the Orediggers this year. Some names to watch: Dion Williams, Will Hunthausen, Alec Steele, Quade McQueary, Cole McCloud, Ontario Johnson, Reid Nelson and Jet Campbell, to name a few. Morrell has made it a priority to get wide outs, so this shouldn't surprise.
3: Cornerbacks Wanted: After losing the uber-talented Andre Brown to graduation, there's plenty of time available at CB. Damaree Morris and Mike Delaney are listed as the starters, but Matthew Drake and Jake Orvis will certainly see time. Expect to see a lot of players at these spots this season.
4. A good deal of experience: Tech returns eight starters on offense, one of more veteran areas of the season. Defensive linemen Brock Beede, Chance Hansen and James Foote have played in a combined 80 games while Connor Wines has long been a major force at linebacker. Safeties Justin May and Tucker Rauthe are also hardly new to life in the Frontier Conference.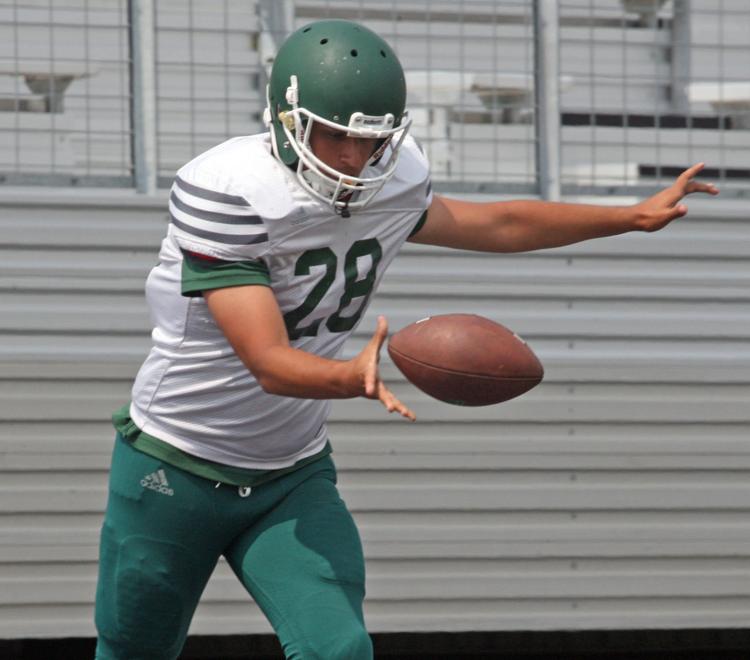 Montana Tech Orediggers
• Frontier titles won: 14 (1970, 1979, 1983, 1991, 1992, 1996, 1997, 2000, 2001, 2004, 2012, 2015, 2016)
• Last playoff appearance: 2016
| | | | | | | |
| --- | --- | --- | --- | --- | --- | --- |
| 8/31/2017 | Carroll  | * |   | Butte | W 45-28  |   |
| 9/9/2017 | MSU-Northern | * |   | Havre | W 70-20 |   |
| 9/16/2017 | Rocky Mountain | * |   | Billings | W 34-28  |   |
| 9/23/2017 | Eastern Oregon | * |   | Butte | W 62-14 |   |
| 10/7/2017 | Montana Western | * |   | Dillon | L 35-42 |   |
| 10/14/2017 | Carroll | * |   | Helena | W 23-10 |   |
| 10/21/2017 | MSU-Northern | * |   | Butte | W 93-19 |   |
| 10/28/2017 | Rocky Mountain | * |   | Butte | L 27-30 |   |
| 11/4/2017 | College of Idaho | * |   | Caldwell, Idaho | L 35-64   |   |
| 11/11/2017 | Southern Oregon | * |   | Butte | L, 10-22   |   |
(Date, Opponent, Location, Time)
| | | | |
| --- | --- | --- | --- |
| 9/1/2018 | College of Idaho | Caldwell, Idaho  | 1 p.m. |
| 9/8/2018 | Eastern Oregon  | Butte  | 7 p.m.  |
| 9/15/2018  | Southern Oregon | Ashland, Ore.  | 2 p.m.  |
| 9/22/2018  | MSU-Northern  | Butte  | 1 p.m.  |
| 10/6/2018  | Montana Western | Dillon  | 1 p.m.  |
| 10/13/2018  | College of Idaho  | Butte  | 1 p.m.  |
| 10/20/2018  | Eastern Oregon  | La Grande, Ore.  | 2 p.m.  |
| 10/27/2018  | Southern Oregon  | Butte | 1 p.m.  |
| 11/3/2018  | Carroll College  | Butte  | 12 p.m.  |
| 11/10/2018  | Rocky Mountain  | Billings  | 12 p.m.  |