HELENA — The last of six national championship football teams will be formally inducted into Carroll's athletic Hall of Fame this weekend when the 2010 Saints are enshrined. Two coaches from that team, and ones that spent nearly 40 combined seasons at Carroll, will also be honored this weekend along with a number of other former Carroll standouts spanning various sports.
Nick Howlett and Jim Hogan were coaches on the offensive side of the ball on a team that went 14-0 in 2010 and beat Sioux Falls 10-7 in the national championship game in Rome, Georgia. The pair originally came to Carroll along with head coach Mike Van Diest in 1999.
Hogan had been a former player at Montana where he met Van Diest, and left his job as the head football, wrestling and track coach at Billings Central to become a Saint. Howlett was a local product, having grown up family friends with Van Diest in East Helena. Howlett played and coached at Western Montana, and when the situation changed here, decided to join Van Diest at Carroll.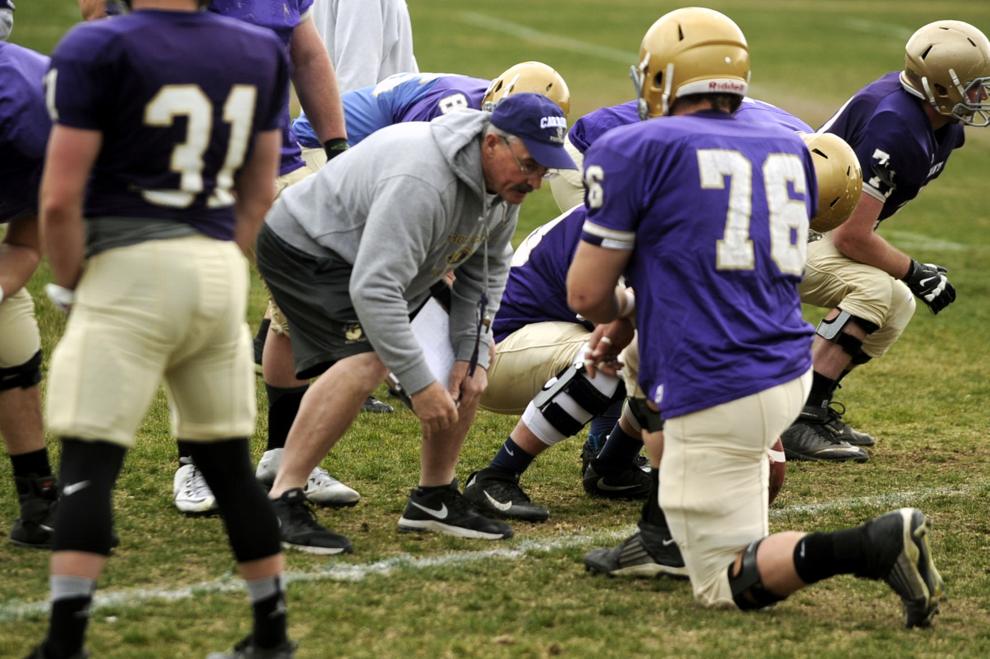 "Those two guys had the credentials, they had the pedigree in terms of their love for football," Van Diest said. "Even though Jim was out-of-state, he made Montana his home, but they were Montana guys and I thought that's what you needed to have at Carroll on staff. What they did for me, for the program, for Carroll College, is unprecedented, I think, in football, at any level. Outstanding people, outstanding teachers. They built great relationships with their players that still go on to this day."
At different points in their careers, both Howlett and Hogan won NAIA National Assistant Coach of the Year. Howlett guided an offense that established multiple offensive records, both locally and nationally, and coached national champion quarterbacks like Tyler Emmert and Gary Wagner.
"I think it's a tremendous honor and a humbling award to receive," Howlett said. "To be enshrined with some of the great -- not only football players, teams and coaches -- but the whole athletic Hall of Fame, is a true honor."
Hogan turned Carroll into a factory for successful offensive linemen. As both the strength coach and offensive line coach, Hogan is at least partially responsible for all the linemen jerseys hanging in Nelson Stadium that represent first team all-Americans. He coached 10 of those selections in his career, as well as 33 first team all-conference players and was NAIA National Strength Coach of the Year in 2005.
"Coaching the offensive line was just a fantastic experience," Hogan said. "I coached, in my opinion, Montana's best offensive linemen. I coached [multiple] all-Americans and two Rimington Award winners and one finalist. Not that those numbers set the career or identify a guy for his success, but it was the development of getting five guys on the same page, and to see the success they brought to the team."
Hogan said he believed the strong point of all those highly successful Carroll offensive lines to be the centers. In players like Kyle Baker and Andy Fjeseth, Hogan said he had strong-minded kids that set the expectations for the group at a high level. Both Baker (2005) and Fjeseth (2010) won the Rimington Trophy as the nation's best center.
"They're both great teachers," former Carroll offensive lineman and current Saints offensive coordinator Alex Pfannenstiel said. "Obviously coach Hogan is still coaching at Capital High School. They were able to teach the game of football and develop people that understood the game of football. Understood scheme, how to attack people. We had smart football teams, and over the years schemes changed, you might have a different run scheme or a different pass scheme, but the ability to fundamentally teach the game was there for them across the board."
The three amigos as they were called by some, won 14 Frontier Conference championships in 19 years together. That led to eight national championship appearances and six titles during that span. Hogan said the key to keeping that staff together was their good friendship and being able to do what was needed to keep everything meshing together.
"It's much deserved," Pfannenstiel, who both played under and coached with the staff, said. "Nick Howlett and Jim Hogan -- if you want to look at two people who exemplify what Carroll athletics is all about, they're two great people. They dedicated so much of their time and life to Carroll, and not just to the football program, but to the people involved, the players involved. They led a lot of wins and scored a lot of points as offensive coaches here. "
Perhaps by coincidence, Van Diest will be back in Helena on Saturday after accepting the defensive coordinator position at Montana State Northern earlier this year. His Lights are playing the Saints this weekend in a homecoming matchup, marking a return of sorts for Van Diest as a coach to Nelson Stadium.
"I'm very proud of [Howlett and Hogan]. I don't know if I'm going to any ceremonies. I might need a police escort to get across the field," Van Diest said, laughing. "This is about them, this isn't about me. This is about that team and what they accomplished. All accolades for Nick and Jim and their families. This goes beyond just a small group of young men, but what a great group of young men. Very proud of them, very appreciative of what they did then...Following their successes, on and off the field and now later on in life is just wonderful."
Wagner, who was the starting quarterback on Carroll's 2010 national championship team, attributed the success of the Saints' offense and quarterbacks to Howlett's ability to pinpoint strengths of an individual or group and develop a scheme or some plays that highlighted them. That allowed, according to Wagner, solid high school quarterbacks to become NAIA all-Americans, Frontier Players of the Year, and to break records at the national level.
Wagner called Hogan "one of the best dudes that ever walked the planet" and said his impact on Carroll College was second to none. Both competitive individuals, Wagner remembers Howlett and Hogan's most competitive moments coming on something other than a football field.
"I think Howlett and Hogan jelled pretty well, they understood each other," Wagner said. "They were both different in their own ways, they were both a little quirky and they were both super competitive and super intense. Some of the most intense moments I've had with those two were actually on a racquetball court. Hogan and Howlett used to take on John Barnett and myself in some racquetball. Boy, that was probably some of the most competitive times I've had at Carroll. Those two on the racquetball court were a lot of fun."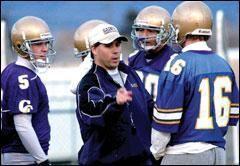 Between the white lines of Nelson Stadium and fields across the country, though, the 2010 team was next-level good. Running back John Camino rushed for 1,300 yards and 16 touchdowns behind a Hogan developed offensive line and Wagner completed nearly 70 percent of his passes for 1,983 yards and 21 touchdowns and the team totaled 30 scores through the air for better than 2,800 yards.
The trio of Bubba Bartlett, Matt Ritter and Corey Peterson caught 27 of those touchdowns. It was equal parts rushing attack (232.8 yards per game) and passing attack (202.4 yards per game).
"I think guys like Bubba Bartlett, John Camino, Corey Peterson, Andy Fjeseth -- you just think about a lot of guys in their positions that really stood out," Wagner said. "Bubba Bartlett was a guy that could block, he could run, he could catch the ball. Shoot, if we had him throw, he probably could have thrown the ball just as well as anyone out there. I think about a couple playoff games where Bubba had 11 or 13 receptions...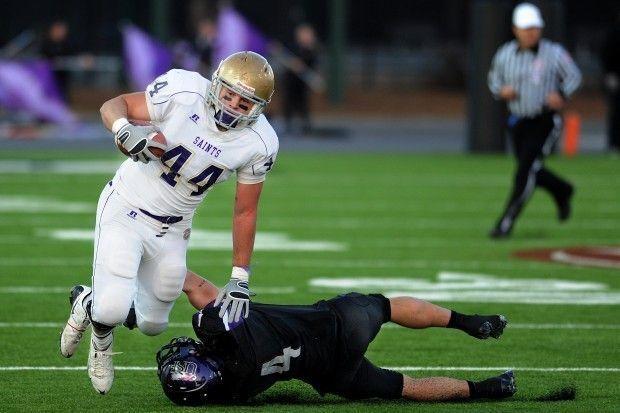 "I think of John Camino running over defensive backs...I think about Corey Peterson in the Azusa game, it's a blizzard in Nelson Stadium, I think about him scoring two long touchdowns. I think of the look on Andy Fjeseth's face when we get into the huddle, just the intensity that he had on his face but also the calm factor that he brought to the huddle."
On its own, Carroll's offense, a group that allowed just eight sacks in 14 games and picked up more than 6,000 yards, would probably have carried the Saints to the playoffs on its own. Paired with a top-five defense, however, and Carroll simply steamrolled the competition.
Eleven times the Saints beat an opponent by at least 14 points in 2010, including three times in the national playoffs. Brian Strobel booked 103 tackles for a unit that finished No. 3 in the country allowing just 13.8 points per game.
Travis Schmidt recorded 10 sacks that season and also paced Carroll with 15 TFL. As a team, the Saints finished No. 1 in the NAIA in sacks (42.5), No. 6 in rush defense (91.2 yards), No. 21 in pass defense (170.1 yards) and No. 6 in total yardage allowed per game (261.3).
"Maybe one of the greatest sports teams -- not just at Carroll College -- but in the Frontier Conference, maybe NAIA sports," Van Diest said. "Just an outstanding football team. You look at the people: Thomas Dolan, Andy Fjeseth, Gary Wagner, Travis Schmidt, Thomas Robison, John Camino, Bubba Bartlett and Tom Yaremko. When you look at that team, they were guys there in 2009 -- which I think was a great team. The 2010 team certainly warrants this recognition to be in the Hall of Fame, but it goes way beyond just that single year...Brian Strobel, Ted Morigeau, Mason Siddick, Spencer Savage, Donald Phipps. They were all mainstays. You can just go on and on. It's the who's who of Carroll football."
Carroll scored just one touchdown in the national championship game, an 83-yard run by Wagner in the second quarter. A Tom Yaremko kick in the fourth quarter was the go-ahead score. That game, which was likely against their best competition all season, was the only time the Saints scored less than 24 points all season.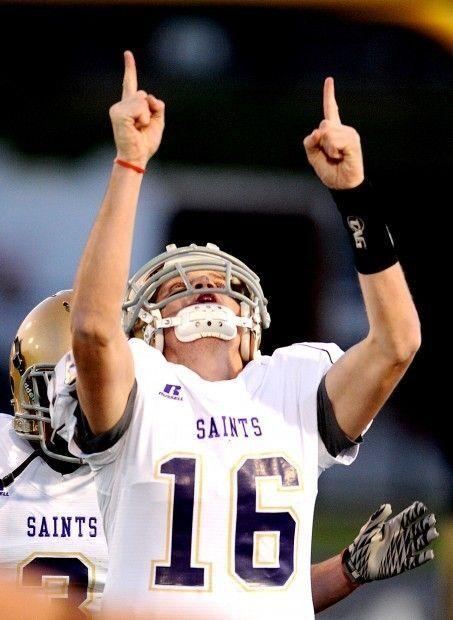 For the players, coaches, support staff and fans that witnessed Carroll's run 11 years ago, that season is way deeper than just numbers. It is about the memories everyone involved share and remember collectively. All the little things that added up to one big thing: winning a national championship for the sixth time in nine years.
"I look over that span of time and I see some real neat things," Hogan said. "In 2003, the offensive line was the quarterfinals MVP of that particular game...To have that recognition put upon them at the end of the game I thought was really awesome. We go into that 2010 championship game and Mike Waldenberg has gotta cover the NAIA Player of the Year, Jon Ryan, a 6-foot-4 kid. Mike is 5-foot-9 if I'm giving him an inch. He did a fantastic job on this kid. It was watching our players rise to a different level when it came to days of competition. That really strikes a great memory for me."
Wagner looks fondly back on the memory of completing a pass to his younger brother in their hometown of Havre against Northern. Billy Wagner caught three passes for 23 yards that day. Wagner also said he remembers an 85-yard pick-six by Dolan in the season-opener against Rocky Mountain College. Hogan said he loved watching the running backs carry the football behind an offensive line that was opening up holes and seams to run through. Hogan also got to watch his son Anthony Hogan play at Carroll.
Howlett said he remembers the unselfishness of the group and how close the players were and how much they strived to share the success of the team among everyone.
"There were so many factors in their success that no one really got caught up in who got the credit for that win -- whether it was the offense or the defense," Howlett said. "It was truly a great team. Even on their national championship rings, they embossed the word 'brotherhood' because it truly was that and they cared about each other so much. It's one of the things that I'll always remember about that team and that run. Just a special group of guys and coaches."
That group, or at least part of it, will be back in Helena on Saturday as it celebrates the team's success, but also their coaches and friends. Carroll is planning to host an induction breakfast on Saturday morning at 8:30 at the Great Northern hotel, as well as a social for the two teams being inducted. The football team social is scheduled for 7 p.m. in the PE Center on Friday night with the social for the 1979-80 women's basketball team starting an hour earlier at 6.
The current Carroll football team kicks off against Montana State Northern at 1 p.m. inside Nelson Stadium.
"The program will be special on Saturday because that's a big-time deal and I want everyone to be excited and proud of that opportunity, for those individuals that are getting inducted, but also the teams," Wagner said. "My favorite thing is sitting out in the tailgate and having all the buddies around and having a burger and a cold beverage and just talking and laughing and reminiscing about the good times."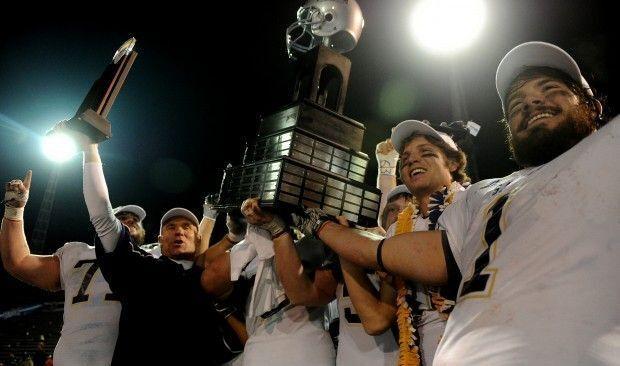 Phil Lenoue
Four-time national champion, three-time first team all-conference and all-American Phil Lenoue will also be inducted in Carroll's Hall of Fame this weekend. Lenoue was a cornerstone along the Saints' defensive line for four years, including 2007 when Carroll's defense allowed just 5.4 points per game. Lenoue racked up 64 tackles, including 18.5 TFL and 11.5 sacks as a senior that season.
"It's very humbling to be inducted into a group of -- not only phenomenal athletes -- but phenomenal people and individuals and teams," Lenoue said. "When I was at Carroll, there were so many amazing players and teams that I was surrounded by. It's a huge honor to be considered to be in the same group as those great people who not only were great at sports, but they're just good human beings."
Lenoue walked on at Carroll out of Gonzaga Prep in Spokane, Washington. He mainly played full-back and tight end in high school, and it was not until he decided he could not play linebacker at the next level that he made the full-time switch to defensive end.
"Phil Lenoue was an unbelievable defensive end," Pfannenstiel said. "I believe he was NAIA all-decade. He was unbelievable. I used to say that Phil had the rolodex. Any pass rush move that you had, he could spin it and pull one out. It was pretty incredible to watch him as a guy that wasn't necessarily what you think of as a defensive end -- about 6-foot, 230 pounds -- but played with incredible heart. He was a great football player."
Lenoue totaled well over 200 tackles during his career at Carroll. He used those pass rush moves to sack the quarterback 40 times in four seasons and was credited with 58 TFL from 2004-2007.
Lenoue said it was special to be a part of Carroll's legendary defenses, including the 2007 squad. One of his favorite memories comes from that season -- his senior season -- as the Saints prepared to take the field against Sioux Falls in the national championship game.
"I think the one that sticks out the most is when we were in the locker room before we played Sioux Falls when I was a senior," Lenoue said. "They were supposedly the best offense in the whole country. Their quarterback had won the player of the year award. When we were looking around the locker room into each other's eyes, everybody had this intensity that I feel like -- we didn't say anything -- but we all knew that we were going to play harder and we were gonna win that game. It was like you had to be in it to feel what we felt. That was super powerful."
Carroll won that game 17-9, a contest in which the Saints allowed just 186 yards of offense to help the program win its fifth national championship.
A pitcher in high school, Lenoue said he enjoyed the mind games with opposing batters that position entails. Pass rushing, he said, is similar to that same game, and that it helps when you have multiple go-to moves that can send you flying past an offensive lineman.
"They were like, 'oh I think he's just gonna speed rush outside,'" Lenoue said. "Whereas when you start doing some swim moves or some spin moves, then you can start doing outside spins or inside spins. As soon as you have four or five pretty good moves, you can really get the other opponent on their heels. If you can play the mind game right, you can make the offensive linemen look pretty stupid."
Lenoue was NAIA All-Decade (2000s) and has his number framed in Nelson Stadium for being a first-team all-American. He said he plans to return to Helena this weekend with his wife, three kids and parents to participate in the festivities and take in a football game.