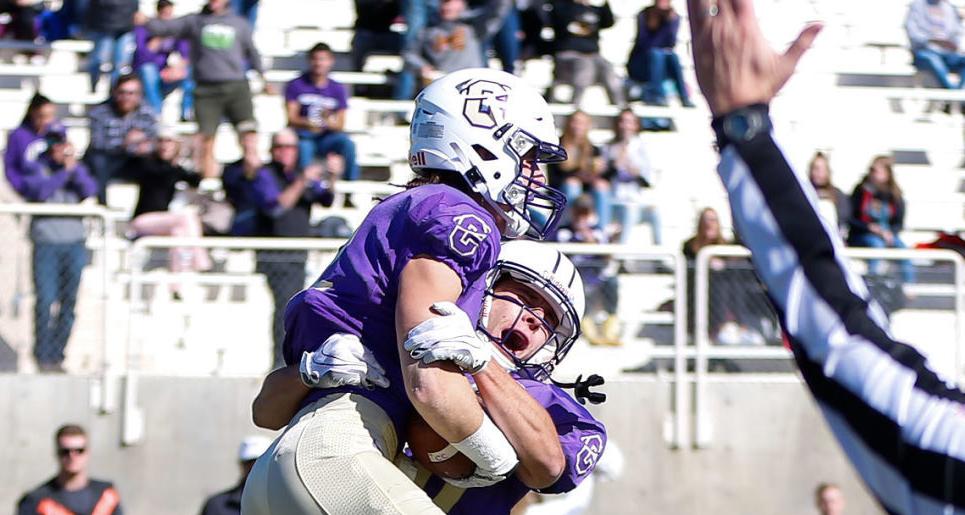 Carroll football's recruiting focuses on talent in or around Montana
What is the expression? There's no place like home?
The Carroll College football team has taken that phrase to heart for its 2020 recruiting plan.
More than 62 percent of the 37 Saints' recruits hail from either Montana, Idaho or Washington.
Back during national signing day, coach Troy Purcell expressed how excited he was.
"They are just great fits for the football program," he said. "I can't wait to get them down here and get rolling."
While there have been many notable local signings, such as Helena Capital's Conor Quick and Butte Central's Thomas McGree, Purcell has also reached out to players in the bigger communities of Missoula, Billings and Great Falls and also smaller areas like Hamilton and Plains.
Just recently, Purcell also added 11 new signees to his recruiting class, including Great Falls linebacker Benjamin Held.
Held eared first team all-state honors as he led the Bison with 118 tackles, three sacks and a fumble recovery.
"I'm looking forward to playing football under this great coaching staff," Held said.
Held was also a defensive captain for the last two seasons, something that Purcell holds in high regard for a recruit.
"Any time you get a captain, that's always a positive," Purcell said. "Coach (Mark) Samson does a good job over there, so (Benjamin) will be a great fit for us also."
Another pipeline Purcell has been using is through Loyola Sacred Heart Academy in Missoula.
The Saints added a total of four players from the program, including recently signed players Tommy Leonard and Kellan Feely.
Leonard is a 255-pound defensive lineman who started three years for the Rams.
"I like the small school setting. I'm a Catholic, and I want to play and attend school somewhere where I feel I can succeed in both aspects," Leonard said. "Carroll is that place to me."
Feely joins the Saints as an all-conference kicker and punter during his last season with Loyola.
The Saints will return kickers Josh Kraft and Stephen Powell, who together made just 7–of-11 field goal kicks.
Two more team captains will come to Carroll from Coeur d'Alene High School.
Jake Brown was an all-conference wide receiver while Brennan Crawford was an all-conference running back.
Crawford, who finished last season with 634 yards receiving and six touchdown catches, will join a receiving core that returns seniors Shane Sipes and Joe Farris.
"He has great hands and good ball skills," Purcell said. "He's going to be pretty special."
Brown was third on the Vikings in run production with 51 carries for 297 yards and a pair of touchdowns.
Purcell said his 6-1, 195-pound frame will be a great addition to a backfield that also contains of Frontier Conference Freshman of the Year Matthew Burgess, Kaleb Adams and Duncan Craft.
Other recent recruits coming from the Pacific Northwest include defensive back Kaden Gardner from Spokane, Washington and offensive lineman Timothy Sellars from Olympia, Washington.
Purcell said earlier this spring that a main focus was going to add depth both defensively and on the line of scrummage.
The NAIA announced that its goal will be to make decisions about fall sports no later than July 1, outlining safety protocols and evaluate how to handle fall season start dates and schedule structure.
As of now, the Saints are scheduled to begin their season on Aug. 29 against Montana Western.
Ryan Kuhn covers Carroll College athletics and high school sports for the Independent Record and 406mtsports.com. Follow him on Twitter at @rskuhn
Be the first to know
Get local news delivered to your inbox!