"This is one of the ways we can help an individual like Murat to be relaxed, come into our home -- into a family setting -- and experience som…
"I really think Wesley has done a great job defensively for them...He and I have visited on a couple different occasions and our philosophy on…
"We talked about the difference of being interested in being the best team in the history of Carroll College or invested in doing that and the…
"He didn't have any super spectacular things [happen], but he was just Steady Eddie. Every event he was good at." -- Carroll track and field h…
Carroll's Lee Walburn, a freshman from Whitefish, Montana, won the national championship in the men's decathlon at the NAIA Outdoor Track and …
Registration is open for a slew of sports camps that are slated to be hosted by Carroll College this summer. Sports include basketball, soccer…
The Frontier Conference announced on Monday that Carroll College had won its 15th Bandy All-Sports Award, the most of any member institution.
Carroll released on Monday its 10-game football schedule for the 2021 fall season.
They were selected Monday as the Frontier Conference women's track and field athletes of the week.
"I think they all have a lot to offer. It's on us to really figure out where they're gonna be the most productive as a college player for us."…
Sayer Patton averaged more than 30 points a game at Choteau as a senior but played sparingly for Carroll this past season. 
"Those moments are definitely special to us...that's what brought them to Carroll is for them to be able to accomplish that goal of being a co…
Carroll's football team is a little more than 100 days from beginning its 2021 fall season, meaning preparations are soon to be getting underw…
Carroll's Alex Hoffman and Matthew Burgess were named All-Americans by the AFCA and NAIA this week, furthering the Saints' history of players …
Alex Hoffman came to Carroll as a quarterback and will leave as a multi-time First-Team All-Conference offensive lineman with an NFL contract …
Carroll offensive lineman Alex Hoffman has signed a free agent contract with the NFL's New Orleans Saints.
Carroll's football team was fitted for its Frontier Conference Championship rings on Friday at Nelson Stadium.
Both Carroll track and field teams earned Frontier Conference Championships on Friday, marking the first time in more than three decades the l…
Helena High's Ethan Hayes signed on Thursday to become the newest member of Carroll's men's soccer team.
Carroll won three of the four events held Thursday on day one of the Frontier Conference Championship Track and Field Meet at Vigilante Field.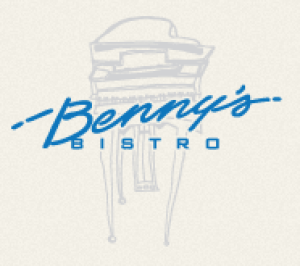 Marysville House Historic Bar & Steak House
"The thing I like the most about Andrew is his ability to get to the rim. He's going to be able to get by people and then go score at the rim.…
Carroll senior Christine Denny has decided to exercise her extra year of eligibility and reunite with her teammates for the 2021-22 season.
The Carroll softball team split a doubleheader with No. 1 Southern Oregon at Centennial Park on Saturday afternoon.
The Carroll women's basketball team formally announced this week that seniors Danielle Wagner, Jaidyn Lyman and Emma Madsen would all be retur…
The Frontier Conference announced its all-conference selections for football on Wednesday. Carroll saw 12 players honored with all-league dist…
Carroll's 2021 spring season and run into the NAIA Football Championship Series ended with a 55-0 loss to No. 1 seed Morningside on Saturday.
Stewart won a State A basketball title and finished 32nd at the State A golf tournament.