Gary Wagner, who quarterbacked Havre to a state title in 2004 and Carroll to its last national championship in 2010, is a one-of-a-kind competitor. 
"Carroll College athletics is going to be here indefinitely but in what form this fall, we don't know yet. When we know, we will fulfill our a…
HELENA — Carroll College defensive back Rex Irby was home in Boise, Idaho during the coronavirus pandemic.
"I always thought, if I got 15 to 20 shots, I was going to get 20 to 30 points. There weren't many games that were down lower where I knew I s…
Capital senior Sloane Chapman signed her NAIA letter of intent with Providence track Tuesday. 
HELENA — Alex Pfannenstiel has always looked up to Carroll College's offensive coordinators over the years.
"I think my lack of hearing helped develop one of my greatest strengths, which was the feel for the game that I had. I had to anticipate where…
"Jeff is such a tough guy. My first thought was, 'If anybody can beat it, Jeff can,'" Carroll College quarterback Tyler Emmert said.
Head coach Troy Purcell and the Saints announced the promotion of Alex Pfannenstiel to offensive coordinator, along with some other moves. 
Carroll College football's 2020 signing class makes up players more than half from Montana.
"She was the best 3-point shooter I had ever seen." - Jolene Fuzesy-Lloyd's Carroll teammate Amy Brooks.
While Riley Thennis didn't get to play softball this spring, she will get to continue her athletic career at Rocky Mountain College. 
BUTTE — Jason Ferris is going to get his shot at the NFL.
"Jenni was the best player that I had in this program. She is very dynamic and could score a ton of goals, but she was also very unselfish." -…
HELENA — When Carroll College point guard Kamden Hilborn received word that Jamie Pickens was going to transfer in from the University of Mont…
HELENA — Coming into this offseason, Carroll College football coach Troy Purcell knew that he wanted to increase the depth on the offensive line.
"It goes back to say a lot about your character," Purcell said. "We will really find out who has actually done the work and who has been sitti…
"By the end of his career, he could have been a Big Sky (Conference) player," Former Carroll head coach Gary Turcott said. "He was always list…
Jamie Pickens accomplished her dream. But now she is coming home.
League announces all-conference teams.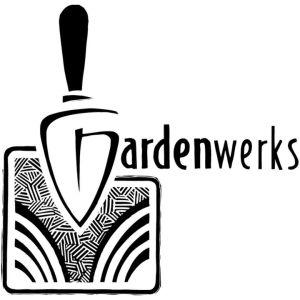 Marysville House Historic Bar & Steak House
League announces all-conference teams.
Helena's Jonah Fisher is excited to start his career at Carroll College next fall, but he's hoping he gets one more spring as a Bengal. 
Former Carroll College quarterback Tyler Emmert looks back on winning four National Championships and says so much went into them including lu…
HELENA — Carroll College men's basketball coach Kurt Paulson said after the end of the season that he wanted to find a wing player during the …
BUTTE — Luke Heaphy is following up a Class A co-championship with a college commitment.
Kyle Mangas averaged 26.9 points for Indiana Wesleyan.
Pedra is the third player in recent years to come to Carroll from Cathedral.