Top 10 Sports Stories of 2016
1. Carroll volleyball wins outright Frontier Conference championship
If a Saints fan were asked where the best value was they could get out of their ticket this past fall, they would have been hard-pressed to look further than Carroll College's volleyball program.
Led by seniors Paige Montgomery, Jonni Dorr and Natalie Kassa, the Saints held a Top 20 ranking the majority of the season, posting a 24-8 record en route to an outright regular-season championship and Frontier Conference tournament title -- the first time the program had done so under 12th year head coach Moe Boyle.
After dropping the first set of the conference tourney chipper in Great Falls, the No. 18 Lady Saints battled back to win three straight sets and earn a 19-25, 25-19, 25-21, 25-23 win over No. 25 Montana Tech to claim the Frontier crown and the automatic bid the NAIA National Championship.
The Saints were a quick out at the NAIA Tournament, finishing 1-2 in a tough group of pool play, but had plenty to be proud of after the season. Dorr was named a a third team All-American. Dorr, Montgomery and Holly Morehouse were named to the American Volleyball Coaches' Association NAIA All-Northwest Region.
"Not making it out of pool play at the national tournament doesn't take away from the year that we had," Boyle said. "These girls have accomplished a tremendous amount on and off the court, starting in August and through September. We went down to California and won four matches and just kept getting better. It all started with those seniors and I think there is going to be some carryover to those who will return next year."
The team also garnered the Team Champions of Character at the NAIA Championships.
2. Townsend boys win State B cross country championship
Led by State B champion Bryant Edgerton, the Townsend boys cross country team captured the program's first State championship in Kalispell.
Edgerton traversed the 3-mile course at Rebecca Farms in 15:54, walking away from runner-up Colter Barney of the Manhattan Tigers, at 16:17. Townsend's winning score of 48 points handily outscored second-place Manhattan's 95 points.
Coach Brooke Dolan's Bulldog harriers boasted four All-Staters, including Nathan Gallegos (16:44) in seventh place, Jack Dolan (16:46) in ninth, and Cole Bergstad (16:57) in 14th. The team's fifth scorer was Wyatt Herrick (17:02), finishing just outside the All-State group in 17th.
Townsend captured five invitational meets this year and brought back a State trophy for the third consecutive year, placing third in 2014 and second last year.
Edgerton, named the IR's Boys Cross Country Runner of the Year, is only the second Townsend harrier to win the boys State crown. The Bulldog senior transferred from Utah last winter, and went undefeated against Class B competition this fall.
All seven of the team's runners placed in the Top 25, with Tommy Frost taking 20th and Louis Ingalls coming in 25th. Only 32 seconds separated their No. 2 through 7 runners.
3. Carroll basketball teams each reach NAIA tourney
In the wintertime, the spotlight at Carroll College is fully focused on basketball, and last season the Saints delivered a pair of winners.
Carson Cunningham led the men's team -- laden with underclassmen -- to a 23-10 record and a runner-up finish in both the regular season and Frontier Conference tournament. The Saints advanced to the NAIA tournament, where they made a run to the quarterfinals, defeating top-seeded LSU-Alexandria to reach their first quarterfinals since 2006. The young Saints, starting three freshmen and a sophomore, ran into the physicality and polish of one of the NAIA's premier basketball programs.
"We tried some different things and they didn't work that well for us," Cunningham said. "Obviously, I wish that I somehow had a better answer. I think that maybe our youth caught up to us a bit, because we didn't seem to have the same pep, zeal and stamina."
Zach Taylor was named second team All-American as a junior. Ryan Imhoff took home first team all-conference honors and Match Burnham was named the Frontier Conference Freshman of the Year.
On the women's side, coach Rachelle Sayers' squad posted a 23-9 record, finishing third in conference before qualifying for the national tournament, their third appearance in four years. It also meant that both the Carroll men and women were at the national tournament in the same season for the first time since 2008.
The Saints ran into a cold-shooting night to end their national tournament in the first round at the hands of No. 3-seeded Freed-Hardeman.
Carroll posted impressive wins over Top 10 teams Westmont and The Master's during a strong season. The team also finished No. 23 on the Women's Basketball Coaches' Association Academic Top 25 list with a cumulative 3.421 GPA.
Sophomore Cassidy Hashley took home an honorable mention All-America award last season, joining Saints senior guard Katie Estey who grabbed a third team spot. Baylee Watson was named honorable mention all-conference as a junior.
4. Locals qualify for Olympic Trials, win State AA and world titles
For the first time in local history, two native Helenans qualified for the same Olympic Wrestling Trials: heavyweight (284.5 pounds) Toby Erickson in the Greco-Roman division, and Kallen Kleinschmidt at 213 pounds in the freestyle competition.
Erickson (HHS, 2009), representing the New York Athletic Club and competing in his second Trials in Iowa City, placed third. Kleinschmidt (CHS, 2008), who was attached to the Olympic Training Center, finished eighth.
Following the tourney, Erickson enlisted in the US Army, and recently captured his seventh national title -- and first seniors -- winning the U.S. Senior Greco-Roman Championships in Las Vegas.
At the All-Class Tournament in Billings, three local grapplers brought home State AA championships; Helena High senior Caiden Crawford (36-4) at 182 and junior Hayden Schrull (39-2) at 170, and Capital 205-pounder David Peterson (33-7).
In karate, Elena Frederick and Lee Benner garnered world championships in the seniors 60-plus age group at the World Martial Arts Championships in Little Rock, Arkansas.
Frederick, 61, garnered the Taekwondo Combat Sparring title, while Benner, 60, claimed both Taekwondo crowns in Forms and Weapon Sparring. The Combat and Weapons categories are fought with sticks.
5. Carroll women's soccer wins second consecutive Cascade title
There's something about the Cascade Collegiate Conference.
The Saints women's soccer team, in its first two years in the conference, won the regular-season title and then didn't give up a single goal on the way to winning the conference tournament again this season. Carroll started seven seniors and powered its way to a 12-4-5 record and an automatic berth to the NAIA National Tournament.
"To come into this conference and win championships in our first two seasons is great for our team," coach Dave Thorvilson told the IR in October. "It is awesome for these seniors to close out their careers with two trips to the national tournament."
The Saints, who had been a stellar overtime team all season, fell 2-1 to No. 10 Westmont in the first round of the NAIA Tournament.
"Obviously, you never want to see your season end, but we left absolutely everything on the field," Thorvilson said. "It was an unbelievable game to be a part of. A team had to lose and we were the unlucky to be the team to fall against a very good team on the road."
Senior goalkeeper Jamie Carter, a three-time player of the year, earned an honorable mention All-American nod. The Saints placed six players on the all-conference team, including first teamers senior Ylena Gazdik and senior Michaela Kueffler, second teamers senior Natalie Johnston and senior Cassidy Hammons and honorable mentions senior Brittany Girolami and freshman Taryn Neameyer.
6. Capital, HHS girls make State AA soccer runs
After a 2-5-1 start, Capital High's girls ripped off a seven-game winning streak, culminating in their first State AA Tournament final match in 11 years.
First-year head coach Lindsey Gilstrap's Lady Bruins finished third in the Western Conference standings at 6-5-1, before beating the Flathead Bravettes 4-0 in a playoff match, an opening-round win at State in Kalispell over the East's No. 2 Billings Senior, 3-1, and a 2-1 victory over Billings West in the semifinals.
Capital then dropped the chipper 3-0 to unbeaten Eastern Conference champion Bozeman, and finished the year at 9-6-1, for their first State trophy since 2010.
Earning All-State selections for the Lady Bruins were Brynn Walker and Cassie Brisko.
Helena High captured a fifth successive Western Conference championship and third straight undefeated crown with a 10-0-2 mark. The Lady Bengals extended their winning streak in regular-season conference games to 42, while posting a 33-0-9 record dating back to their last league loss in 2013.
HHS outscored the opposition 47-10 during the season, but then bowed out of the State tourney after an overtime loss to West in a shootout, and a 2-0 defeat at the hands of Senior. Helena finished the year at 10-2-2.
Coach Mike Meloy's All-Staters included Kamden Hilborn, Aine Lawlor and Cassie Schmitz.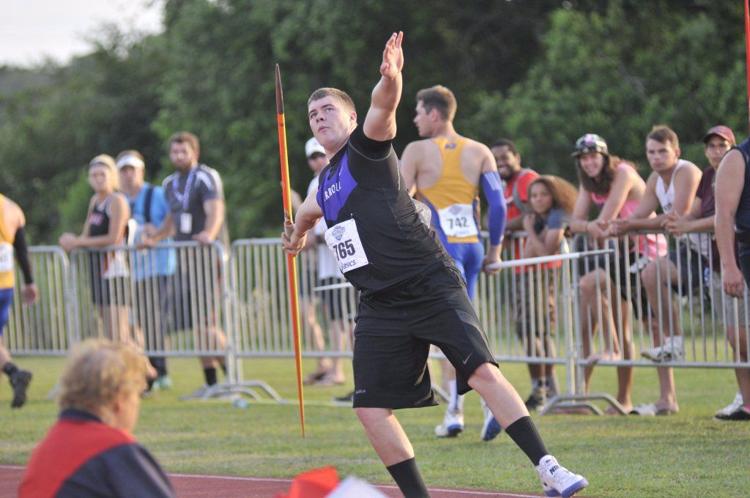 7. Carroll teams finish in Top 10 at track nationals
Carroll College's women's and men's track teams finished seventh and ninth, respectively, at the outdoor national tournament this past spring.
The women posted 20 points, led by Sandy Torres, who placed third in the 800. Carroll also had high finishes from Kara Barth, who took fifth in the 400, and Regan Bold, who finished sixth in the steeplechase. Crystal Schmidt took fourth place in the javelin. Hannah Porch had a sixth-place finish in the long jump. Janie Reid had an eighth-place finish in the 10,000. Carroll's 3,200 relay team took fourth place. Carroll's 1,600 relay team took seventh.
The men finished ninth in the team standings with 27 points, scoring 16 points from in the 1,500.
Carroll standout David Barnett won the javelin.
The men had a second-place finish from Lyle Pocha in the 1,500. His race-mates, Chance Hyatt and David Thor, finished fourth and sixth.
Carroll also had a strong meet from Chris Empter, who took eighth in the shot put.
In total, the men and women landed 17 All-Americans, a program record.
"It tells you what our kids did; they competed their butts off," Carroll coach Harry Clark told the IR in May. "It was just a fun weekend, for me and the coaching staff, to watch the kids run as hard as they did. We wanted a women's trophy, but there were a few things that happened that prevented it. And on the men's side, with just five (qualifiers), we place ninth in the country. So we have two Top 10 programs. You can't be much more satisfied than that."
8. Helena High girls grab State AA golf hardware
The Helena High golf team collected their first State trophy in 12 years. After the first round at the State AA Tournament in Billings, the Lady Bengals stood in seventh place. But on Day 2, they leap-frogged four teams and tied for runner-up.
Spearheaded by the sparkling play of senior Weslee Nehl, HHS carded a 362 for the second round of play at the Lake Hills, bettering their opening day by 23 strokes and finishing at 747 to share second place with Missoula Sentinel.
Nehl also tied for second in the individual standings, firing a 161, just three strokes out of the lead, and leaves the school as a three-time All-Stater. Rounding out coach Bob Tipton's top-four linksters were sophomore Reyla Williams at 186, and freshmen Ginny Kerr with a 194 and Grace Jones' 210, improving 24 strokes under her first round.
9. Jefferson boys track team sprints to State B silver
No one was about to unseat Manhattan at the State B Track and Field Championships this past spring.
But the Jefferson boys put on a show nonetheless and, fueled by a bevy of sprinting success, the team ran to second place in Bozeman for the school's highest finish since 1999.
Leading the way was senior Rahkei Eyer, who qualified for the finals in three individual races and ran on both relays. He wound up with four medals on the weekend, just missing the sweep when he finished 10th in the 200.
"I had a great senior year and I'm glad I got to run with everybody," said Eyer, the anchor on both relay teams. Both of those teams, incidentally, set new school records at the meet. The sprint relay lowered the mark from 43.54 to 43.42 in the prelims, then ran a 43.45 in the finals to finish second. In the mile relay, Jefferson ran a 3:25.11 for second place. The previous school record was 3:27.72.
Trase LeTexier finished third in the shot put, and Nick Winfield grabbed a pair of seconds, in the 100 and 200. AJ Eckmann also ran well, finishing second in the 1,600 and fourth in the 3,200. He was also sixth in the 800.
"Getting to come here and place in all three of my events and help my team out, scoring in all three of them, that feels so good," Eckmann said. "That was one of my big goals was second as a team. Last year, we missed placing at State by two points. Basketball, we missed placing at State in a double-overtime game with Townsend. So that really has been an ultimate goal, in all sports, is to place at State. So it feels good to finally get that."
10. Carroll football sputters to 4-6 finish
Carroll's mighty football tradition was dealt another blow this season.
The Saints finished 4-6 in a season that, in part, was defined in the first three weeks. The Saints started the season by knocking off Frontier Conference power and nationally ranked Montana Tech, but then followed it with a meltdown against Rocky Mountain and a shocking loss to MSU-Northern -- something the Saints had not done in a decade.
The Saints once again dealt with injuries and uneven play on both sides of the ball. Coach Mike Van Diest said the defense forced the fewest turnovers of any of the defenses he's ever coached at Carroll.
The Saints had never finished 4-6 for two consecutive seasons during Van Diest's tenure. The Saints' last consecutive losing seasons came in 1998-99. Van Diest seized control of the program in 1999.
"I think we're a better football team than we were last year," the coach said in November. "Our record is the same. I think there's times we played extremely well but we didn't have the fight to be able to stay with people."
The Saints' bright spots came from sophomore receiver Connor Fohn, junior offensive tackle Chris Emter and junior punter Dylan Torgerson. All were named first team All-Conference selections. Junior lineman Beaugh Meyer, senior lineman Kyle Smith, junior linebacker David Anderson and senior cornerback Vince DiGiallonardo were named second team all-leaguers.