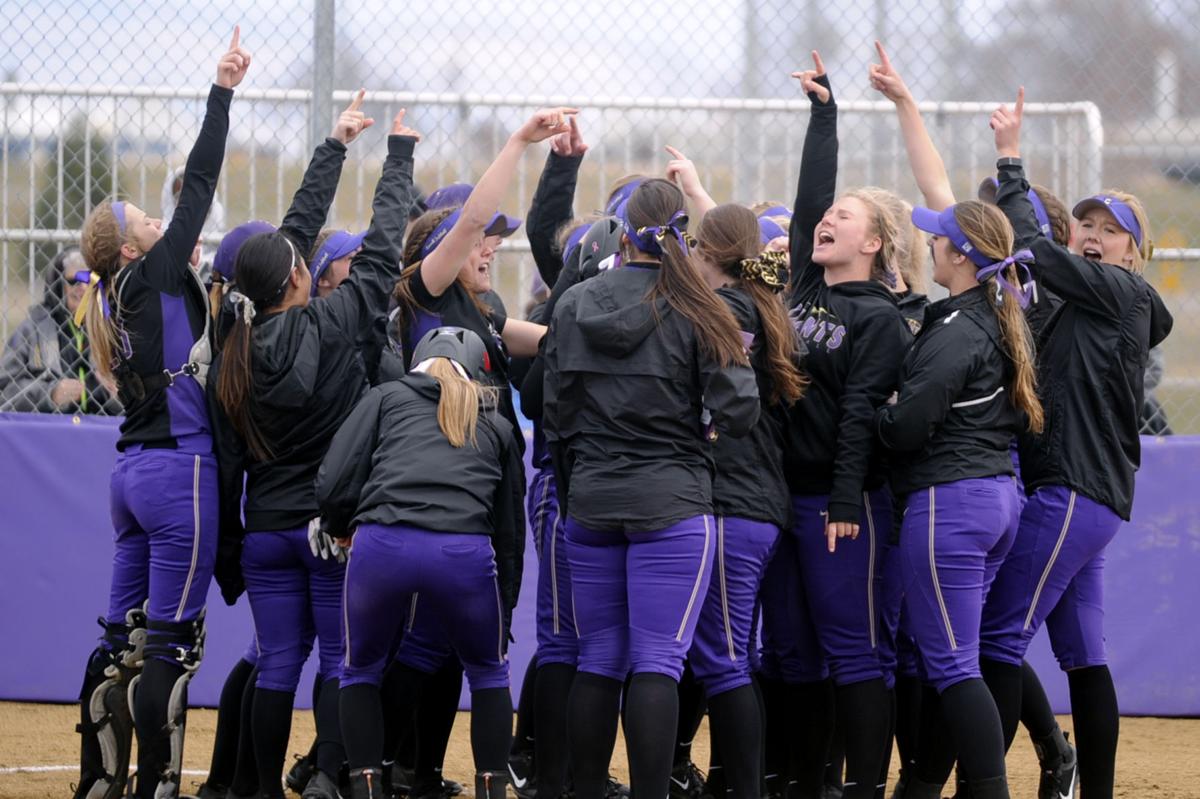 Carroll concludes its home softball schedule this weekend as it hosts No. 18 Southern Oregon in a pair of doubleheaders on Friday and Saturday.
"It's going to be a big weekend for us," Saints coach Aaron Jackson said. "Southern Oregon comes in as the No. 18 team in the nation. It's a stiff test for us this weekend. Just looking to go one game at a time and play them as hard as we can and let the chips fall where they may."
The Raiders (32-9 overall, 16-5 in Cascade Conference play) sit in the second spot in the Cascade standings, having already clinched a playoff spot. The Raiders' offense will be key this weekend, as the squad owns a .338 team batting average this season.
"They play a lot of small ball to set the table," Jackson said. "They have some kids that are productive to hit those kids in. Going into this weekend, it's about getting outs, taking away their speed and being sure on defense. Don't let them set the table. When they get to those big hitters then they're facing with nobody on and then get can go an challenge them."
The Saints (12-15, 8-10) know they need to pick up wins to ensure a playoff spot. Northwest University took three games off Carroll last weekend, winning by scores of 2-0, 5-2 and 6-0. The Saints pulled out a win in Game 2, walking away with a 6-2 win.
Carroll currently sits in sixth place in the Cascade standings, which would be good enough for the postseason. But with two weekends of play left, the Saints hope to clinch a spot to avoid make-up games with University of British Columbia.
There are many scenarios that can still play out over the next two weekends, but the Saints are approaching each game at singularly.
"Our bats have to come alive like they did a couple weeks ago," Jackson said. "I keep saying if all three facets get together we can beat anybody in the country. We've seen whiffs of that. We have a young team. We're still trying to figure ourselves out. We're on the cusp."
The weekend will also see the final games at Centennial Park for Courtney Cloud and Megan Gipe, as the Carroll seniors get one more shot at thrilling the home crowd. The two will be honored between the first and second game on Saturday.
"Playing at Centennial Park and at home is a special place," Jackson said. "I think we have the best fans in our conference. You get to Centennial Park and the sidelines are full of people in chairs and it's a real advantage for us playing at home. We're excited to be back at home after a long, extended road trip. Put us on the road for eight days. It's good to be back home."
Carroll's first tilt against Southern Oregon is at 2 p.m. to kick off the doubleheader on Friday. Saturday, the Saints begin their second pair of games at 11 a.m.