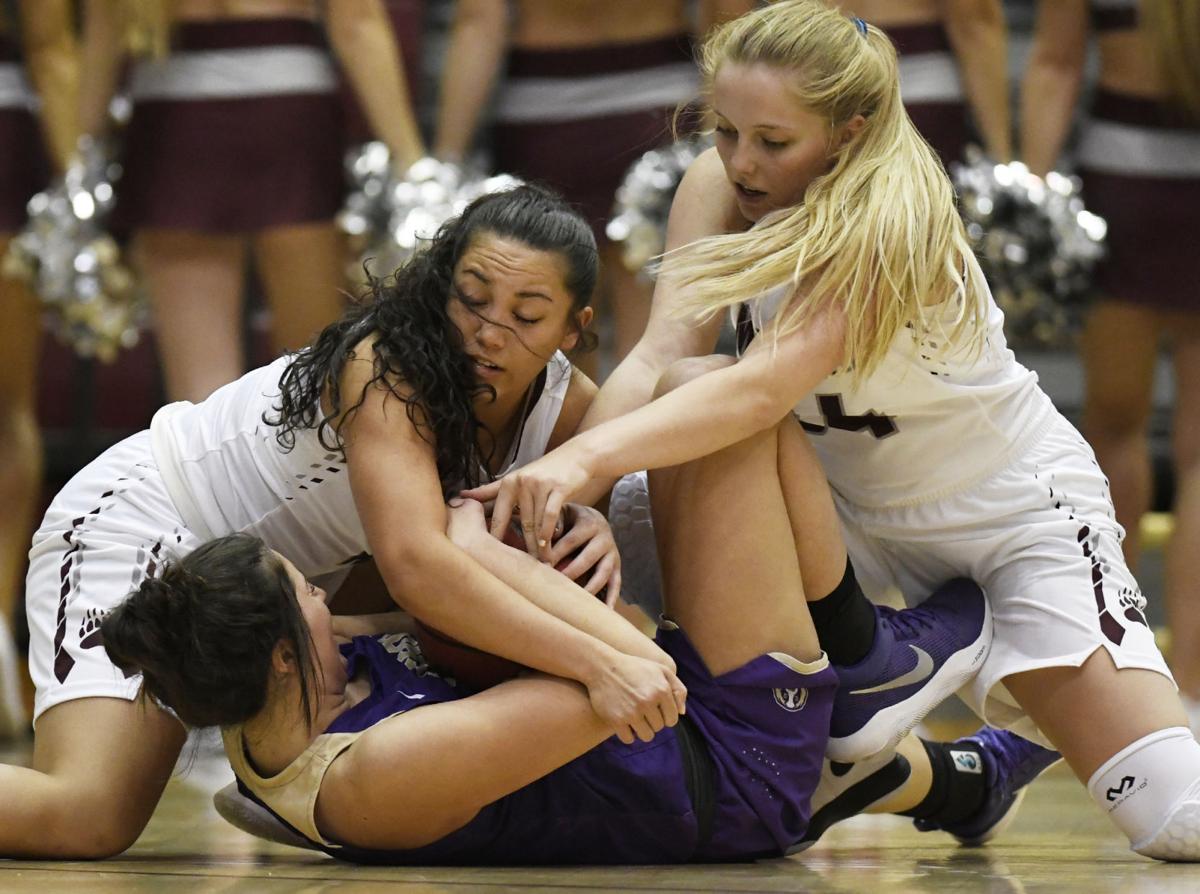 MISSOULA -- Two familiar faces paced the sidelines of Dahlberg Arena.
As childhood friends Rachelle Sayers and Shannon Schweyen coached their respective teams -- the Carroll College Saints and Montana Grizzlies -- they put on an exhibition of some of the state of Montana's best basketball talent.
The Grizzlies defeated the Saints 55-48, sticking to the familiar script of the favorite holding court against the underdog. Montana led nearly the entire time, save for when the game was tied at 0. The Saints made a few runs, but the Grizzlies held on.
The Lady Griz used 13 points from Madi Schoening to outlast the hyper-motivated Fighting Saints, 55-48, in front of a healthy crowd of 2,178 at Dahlberg Arena. 
The Montana women's basketball team is a more gritty bunch this season. There's a noticeable spike in aggression that helps on the boards and defense and seems to elevate the team's confidence level on the offensive end.
"We definitely talked about it in practice, amping it up a little bit," said Schoening, who hit two big buckets in the final six minutes. "Confidence is way higher this year for us, getting a year of experience under our belts."
Neither side shot incredible. Montana shot 40 percent from the field, while the Saints finished at 35 percent.
"They sat back in that zone so obviously we were going to get threes," said Schweyen, whose team hit 8 of 20 attempts from behind the arc and 21 of 52 shots overall. "Unfortunately we got lots of good inside looks but didn't make many of them.
Oona Harrington and Taylor Salonen led the Saints with 9 points each.
Hannah Dean had the best all-around game for the Saints, scoring 8 points, grabbing eight rebounds, blocking four shots, recording four steals and doling out a pair of assists.
UM's Madi Schoening led all scorers with 13 points during the defensive slugfest. She was the only scorer to reach double figures.
Griz guard McKenzie Johnston flirted with a triple-double, adding 8 points, seven rebounds and six assists.
The Saints travel to the University of Utah for another exhibition game on Thursday.