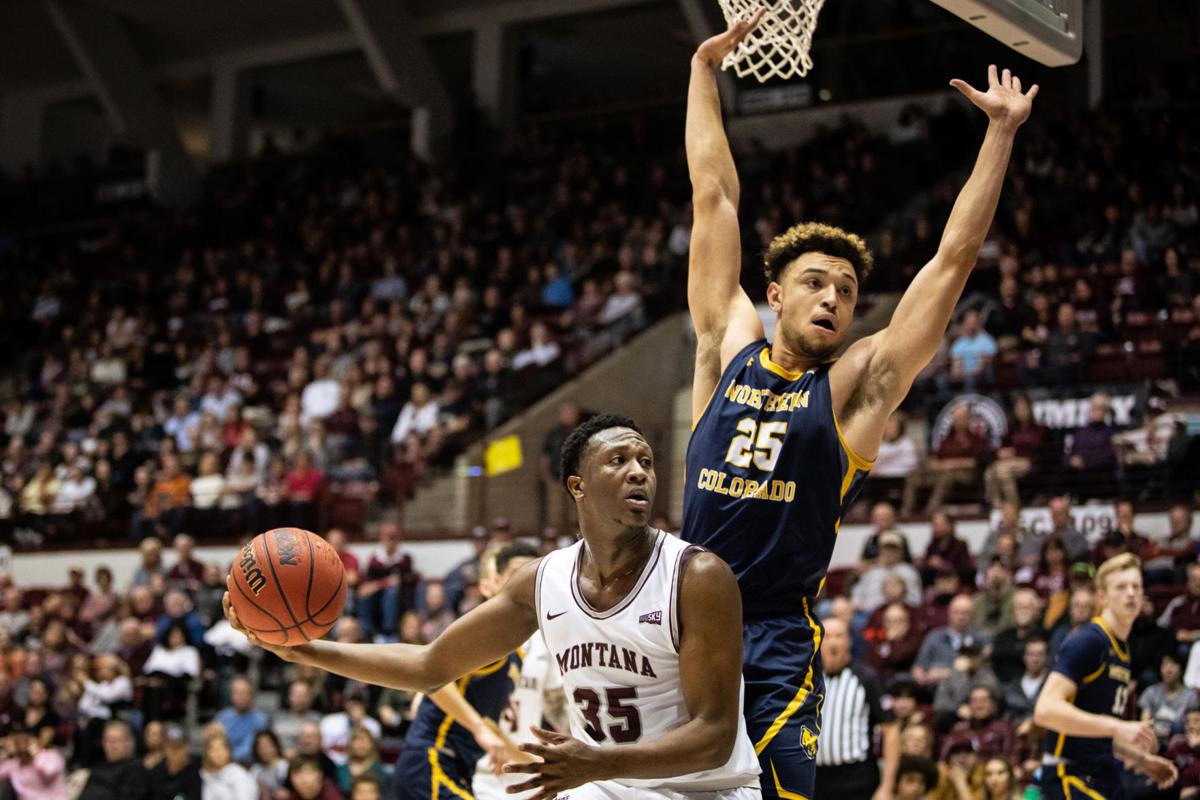 MISSOULA — The Montana men's basketball team will continue what has a chance to be one of the most arduous stretches of the season with the first of two straight games against Southern Utah on Thursday night.
UM will play the Thunderbirds on Dec. 3 and Dec. 5 before playing Georgia on Dec. 8. That's three games in six days — a tall task for any college basketball team.
"Southern Utah is going to be a team that will be playing with confidence," UM coach Travis DeCuire said to KGVO radio following the game against USC. "They're playing well, and they're at home. We have to go in there with confidence as well, and be physical and play the best we can."
UM hit just 17 of 45 two-point shots during the game and were 4 of 17 from behind the 3-point line. DeCuire was quick to point out those were not winning numbers following the game. But it was obvious that USC's tremendous length took some adjustments for the Grizzlies.
The important thing to note for Montana is that it did adjust. A smaller Southern Utah team with less length should provide a good, early season litmus test for Montana. 
"We can't shoot 30 percent in a half and think we can win a game," DeCuire told KGVO. "But if we can tighten that up a bit, and introduce a few more concepts to the guys, I think we'll be ready. But we have some work to do."
USC carved the Grizzlies up in the paint, which is probably not how the Thunderbirds will look to beat Montana. Southern Utah has already lifted 55 3-point attempts this season, a per-game mark that ranks in the top-45 in the early goings of the Division I basketball season.
The Trojans only shot 14 three-pointers, though that makes sense when considering USC has a NBA lottery pick playing center.
John Knight III and Tevian Jones are two of the biggest threats for the Thunderbirds and containing them will be critical for the Grizzlies. Knight III is a multidimensional 6-foot-3 guard averaging 15.5 points, eight assists and three rebounds per game.
Jones, who stands 6-7 but is listed as a guard, has hit 6 of 10 shots from behind the arc this year and is shooting 63.6% overall from the field.
That said, the Thunderbirds will have the ability to go big — Ivan Mandunic, SUU's starting center, stands 6-11. 
"It's a huge weekend, there's no denying it," Southern Utah coach Todd Simon said in a release. "Montana has been picked in the first couple spots of the league for an eternity, and we're trying to crack that level where we get the respect of a Montana. We have to earn that. We have to get over that hump to where we're winning conference championships, and they're one of the teams that goes through."
UM defended fairly well in the second half against USC and will need to continue that performance while finding more contributors on offense. Brandon Whitney, a freshman, led the Grizzlies in scoring against the Trojans, netting 17 points.
According to UM sports information, he was the first freshman ever to lead the Grizzlies in scoring in a season opener. His performance was also tied for the most ever by a UM player making his college debut, tying with Michael Oguine's 17 against Boise State and two more than DJ Carter-Hollinger's 15 points against Stanford last season.
Freshman Josh Bannan was also in double-figures with 13 points and tacked on four rebounds. Kyle Owens was the only other Grizzly in double figures, scoring 11 points — all of which came in the second half.
Senior Michael Steadman should find himself some more touches against the Thunderbirds, as should Carter-Hollinger, who was in foul trouble for most of the game against USC.
Montana split its games with Southern Utah last season, winning in Cedar City and falling in Dahlberg Arena. The Thunderbirds finished with a 17-15 record a season ago.
Jordan Hansen covers a bunch of stuff for the Missoulian and 406 Sports. Shout at him on Twitter @jordyhansen or shoot him an email at Jordan.Hansen@406mtsports.com