MISSOULA — The Montana men's basketball team was dealt a tough blow on Tuesday when BYU grad transfer Jahshire Hardnett announced he will not be joining the Grizzlies this fall and is reopening his recruitment.
Hardnett took to Twitter to make his announcement and later confirmed with 406mtsports.com on Tuesday evening about his decision to look elsewhere to play.
Hardnett told 406mtsports.com that he was not accepted into the International Educational Leadership graduate program at Montana. After initially applying to the program, Hardnett estimates he waited about 1 1/2 to two months to hear back on whether he had been accepted.
Fearing that applying to another program would take just as long to hear back eventually led him to moving on from UM.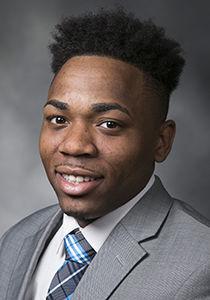 "So we tried to find some more routes and programs that would actually be great for me and we couldn't figure anything out," Hardnett said. "So instead of me continuing to try and get into other programs and waiting and waiting, I just decided to reopen my recruitment.
"I was sitting around waiting and you have players that are already at their school and working out for the summer so I kind of thought that was going to be the deal with Montana but that didn't follow through because I got denied."
Hardnett, a guard listed at 6 feet, 185 pounds, recently spent two seasons with BYU where he played in 55 games and started in 47 of them. He became the first member in his family to graduate from college when he received his degree in family studies from BYU. 
After Talking It Over With University of Montana Coaching Staff & My Family I Have Decided To ReOpen My Recruitment. I Would Like To Thank The Coaches at Montana For All They Have Done For Me. I have also received my Degree from BYU & Looking To Land Elsewhere As A Grad-Transfer

— JEH#0 (@jahshirehardnet) July 10, 2019
Hardnett said the main reason he was not allowed into the program was because the program required a 3.0 GPA and he's sitting at 2.65. 
Hardnett's basketball journey is a long one and this latest setback adds another obstacle for him to hurdle. Originally from Mississippi, Hardnett spent his senior year of high school in Florida before signing with Fordham University in New York City. He spent one year there before transferring to Chipola College, a junior college in Florida. He played one season at Chipola before heading west to BYU. 
Hardnett was poised to fill a void left in Montana's backcourt with the graduations of Ahmaad Rorie and Michael Oguine. He signed a scholarship agreement with UM but said he will still be eligible immediately to join a different team and suit up for his final year of college basketball. 
Hardnett said this was not a case of hard feelings or falling out with the UM coaching staff and that he appreciates them wanting him on their team. 
"They gave me a way that if I wanted to I could've just tried another grad program and went around but no telling how long that would've taken because the last one took a month-and-a-half, maybe two months," Hardnett said. "There was no hard feelings. We just talked about it and my family and I just felt like we should just try a different option to see what would be a quicker route to me getting in school.
"I'm just thankful. I'm hoping it'll work out. I know (Montana) needed me and I needed them at the time so I'm very thankful for that. But some things happen and that was out of our control."
With Hardnett now not joining the Griz, Montana has just 11 of its 13 scholarships filled for the 2019-2020 season. Forward Tony Miller also left the program two weeks ago. 
Cherry joins Pistons in Summer League
Former Griz standout Will Cherry has been busy this summer after linking up with the Detroit Pistons' Summer League roster. 
You have free articles remaining.
Cherry, who spent all of last season playing for the Santa Cruz Warriors, Golden State's G League team, has appeared in three games for Detroit in Las Vegas at the NBA Summer League. Detroit played Croatia in the first game on July 5, winning 96-80. Cherry logged 13 minutes and one steal but did not score on his two shot attempts. 
In the second game against Portland's Summer League team on Saturday, Cherry had his best game. He played 19 minutes and scored six points, going 2 for 3 from the 3-point line. He finished 2 for 8 from the field. He grabbed four rebounds and two steals and dished two assists. 
In Detroit's third game against Indiana on Monday, Cherry did not log any minutes. Detroit won 102-84. 
Detroit beat Philadelphia 96-81 to improve to 4-0 on Wednesday in its fourth game. Cherry played two minutes and scored two points and grabbed one steal. 
The Summer League regular season wraps up on Thursday and the postseason schedule is still to be determined. After playing with Santa Cruz and prior to the Summer League, Cherry also competed with Olympiacos B.C. in Greece. 
Rorie, Oguine team up again
Recently graduated Grizzly greats Ahmaad Rorie and Michael Oguine will team up once again.
Both were selected in The Worldwide Invitational Draft on July 1. According to its website, The Worldwide Invitational "is an opportunity for players to showcase their skills before our camp's head coaches from Germany, French (sic), Belgium, Poland & Italy. In addition to playing for our coaches, the players will also have the opportunity to be scouted by the general managers and coaches from all the top leagues in America, Europe, & Asia that will also be in attendance at our event."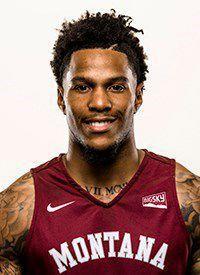 The tournament will be Thursday through Saturday in Las Vegas. Essentially, it gives the players selected a chance to be scouted in the same city and at the same time as the NBA Summer League as they hope to earn a professional contract both in the U.S. and overseas. 
Rorie was selected with the fourth overall pick in the Invitational's draft by Nebojsa Vidic who is the head coach of BC Balkan — or Balkan Botevgrad — in Botevgrad, Bulgaria. Oguine was then selected by Vidic with the 21st pick. 
Rorie and Oguine will play in three guaranteed games, two on Friday and one on Saturday. The championship game will be played later on Saturday and will be decided by records.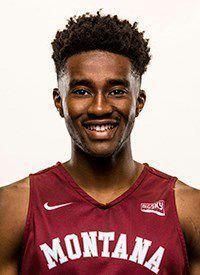 Oguine was also recently named to Nigeria's provisional list of players for their national team. Oguine, a first-generation American who is the son of Nigerian immigrants, will compete with Nigeria basketball over the next several weeks in exhibition games as he aims for a spot on Nigeria's FIBA Men's World Cup roster. The 2019 FIBA Basketball World Cup is Aug. 31 through Sept. 15 in China.