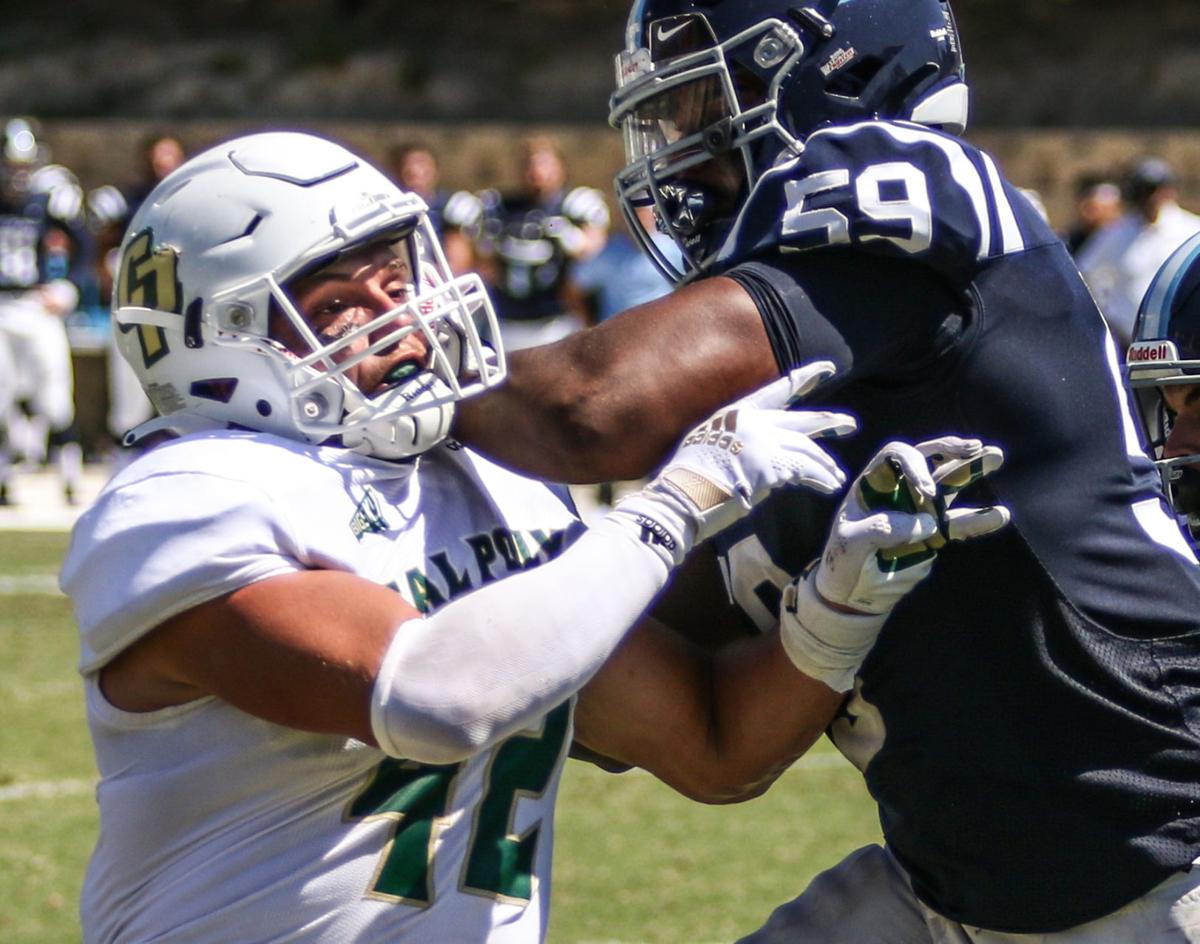 MISSOULA — Coming into the season, it seemed like Cal Poly would be facing an uphill climb against Montana by the time the teams squared off in the Big Sky opener for each team this Saturday in Missoula.
The Mustangs, picked to finish 12th in one preseason Big Sky poll and 13th in the other, are now without their starting quarterback. He missed their game this past Saturday as they dropped their second in a row after turning some heads with a season-opening road win over San Diego.
Nick Wilson, who covers Cal Poly for the San Luis Obispo Tribune, sat down with 406mtsports to break down the Mustangs.
Q: How would you describe the vibe around this Cal Poly team three games into the season, especially after two lopsided losses?
A: "The team and coach remain upbeat after the losses. Fresno State almost beat Oregon and then topped UCLA last week, so that was a tough game, and South Dakota is solid too. They are a young team."
Q: How quickly do you feel Beau Baldwin has been able to implement what he wants with three spring games and three fall games, and what are still the big obstacles to overcome?
A: "Beau Baldwin has brought a more pass-heavy offense to a transition from the triple-option schemes of past years, which fans have appreciated so far, I think. He has been disappointed with defensive lapses at times in games and execution, but wants the team to continue fighting."
Q: How had the offense been progressing with Spencer Brasch at quarterback, and what does the potential for the offense look like with him injured and expected to miss several weeks?
A: "Spencer Brasch was very sharp in their opening win against San Diego (316 yards passing and 2 TDs), and as a Cal transfer, where Beau Baldwin had last coached, is a good fit for the program. His injury will accelerate the development of Kahliq Paulette, who has great mobility but was inconsistent as a passer in his first start. Conor Bruce was 3 for 3 as the third stringer and may get some playing time too."
Q: How would you describe the type of defense/scheme Cal Poly is running under Baldwin, and how similar/different is it from what the Mustangs ran under Tim Walsh?
A: "Not quite sure on the difference between the defenses of Walsh and Baldwin, since I didn't cover the team much when Walsh was there. Baldwin seemed to be protecting against the pass more by rushing three or four against South Dakota, which opened up the run, but he may adjust team by team to defend against strengths."
Q: What's your score prediction for this game, and why?
A: "I don't know on the score prediction. Cal Poly is a younger team and probably less experienced than most. They admit to learning on the fly, so it could be a bit of a learning curve this year in general (and it's Baldwin's first full year as head coach). I'll leave it to the fans to weigh in on that one."
Frank Gogola covers Griz football and prep sports for the Missoulian. Follow him on Twitter @FrankGogola or email him at frank.gogola@missoulian.com.