What happens if there's no football? It would be especially hard on Montana since it relies on ticket sales more than anyone else in the Big Sky.
Curious what the Montana men's basketball roster is going to look like next season? We were too.
Shannon Schweyen was one of many factors that led Montana girls basketball players to sign with or commit to UM.
Shannon Schweyen may not be back next season, but she'll always be Lady Griz royalty to Missoulian sports editor Bill Speltz.
Schweyen was 52-69 in four seasons as head coach of the Montana Lady Griz.
MISSOULA — Cameron Satterwhite will finish up his college basketball career at the University of Montana.
From zero to 15, the number of spring practices that Big Sky Conference football teams got in varied greatly.
The NCAA has announced all spring student-athletes will be eligible for another year to play, while winter sports will not
MISSOULA — The Montana women's basketball team has added a point guard to bolster next season's roster.
Former Montana Grizzly QB Dalton Sneed is getting his chance to play professional football, joining the CFL's Winnipeg Blue Bombers.
Like many athletic departments across the country, Montana is trying to figure out what the ongoing coronavirus pandemic will mean for it financially.
The Bobcats and Grizzlies will each play six home games during the 2020 season.
Griz soccer player Rita Lang is quarantined at home in Oregon with her family, which includes a 'nice' ghost.
Former Lady Griz Gabi Harrington announced on her Facebook page Thursday night that she will play her final season at Idaho. 
Montana and Montana State will be featured 17 times apiece as Root Sports airs classic Big Sky Conference football games during April.
Montana coaches trying everything they possibly can to keep their student-athletes in shape while they're forced to be apart.
Montana football coach Bobby Hauck loved the work ethic of his team in spring ball. But he didn't get to see it very long. 
Griz softball ace Tristin Achenbach was putting up Big Sky Pitcher of the Year numbers before the coronavirus pandemic abruptly halted the season.
Montana Griz golfer Allison Sobol is trying to stay busy while in lockdown in Eureka, California, where she does a little chipping in the backyard.
With spring sports canceled, the University of Montana's sports information department is checking in on some of its idled athletes to ask, "W…

Marysville House Historic Bar & Steak House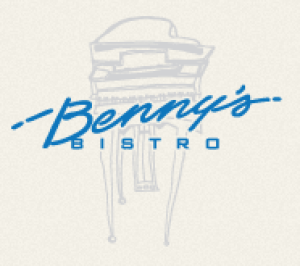 Lady Griz Gabi Harrington confirmed to the Missoulian Tuesday afternoon she has entered the NCAA Transfer Portal.
The Big Sky's cancellation includes all spring football practices and games.
Montana football commit Micah Ashton hadn't played organized football until his senior season of high school. Now he'll be joining the Griz as…
Was the 2019-20 season Travis DeCuire's best coaching job at Montana?
MISSOULA — With the cancellation of the Big Sky Conference tournament hours before the Montana men's basketball team was set to tip off due to…
Big Sky Conference pulls plug on all spring sports, championships and practices.
Due to coronavirus pandemic, status of MSU Spring Rodeo to be determined. Fate of the CNFR will depend on progression or suppression of the sp…