MISSOULA — Bill Rice, who competed in basketball and as a track and field jumper for the Montana Grizzlies in the 1960s, has died.
The Montana athletic department has put in place budgetary limits for all coaches. It will have an affect on scholarships and recruiting.
Sentinel's Camden Sirmon is going to be sticking around Missoula for a little while longer, committing to the Montana Grizzlies one day after …
Mann, who is 6-foot-5 and 220 pounds, will play defensive end for the Griz.
There will not be fans at Dahlberg Arena to start the 2020-21 University of Montana men's and women's basketball seasons, the school said in a…
When Missoula Sentinel and Billings West clash in the State AA football title game Friday, there will be some Cat-Griz flavor as the Spartans …
Perhaps Bobby Hauck said it best: "I can't believe we're not playing."
Guaranteed payout basketball games have never been more important for mid- and low-major schools — but traveling for them is a dilemma 
The Big Sky Conference has set its spring softball schedule
No one is more excited for the Montana women's basketball season to start than point guard Sophia Stiles, who is finally injury free.
Contracts show Montana men's basketball is set to play four games against high-major opponents during the 2020-21 season
MISSOULA — With 12 days remaining before their opener at Utah State, the new-look Montana Lady Griz have adopted a different approach in their…
Montana standout receiver Samori Toure enters the NCAA transfer portal.
The Montana Grizzlies softball team signed four players on the opening day of the early signing period, including two in-state stars.
The Montana Grizzlies soccer team signed eight players on the first day of the early signing period, including one in-state standout.
Helena High's Zachary Evans will chase after his Division-1 dreams with the Montana Grizzlies. 
Montana State is picked fourth after losing four starters from its 2019-20 Big Sky regular-season championship team.
Montana is picked to finish second behind Eastern Washington in the Big Sky Conference men's basketball chase. 
Helena High's Zac Evans is heading to the Montana Grizzlies.
FARMINGTON, Utah — Montana's Michael Steadman and Montana State's Jubrile Belo have been chosen to the preseason all-Big Sky Conference men's …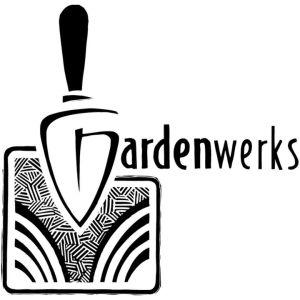 Marysville House Historic Bar & Steak House
Defense ruled the day in the final scrimmage of Montana's 'fall camp'.
FCS teams hoping to earn an at-large bid to the spring football playoffs must play a minimum of four games, the NCAA announced Friday.
The season will begin Jan. 24-25.
The Griz are the defending Big Sky champions.
The Montana Lady Griz basketball schedule features five opponents, including two home games.
The season opens Feb. 27, with Montana playing at Northern Arizona and Montana State traveling to UC Davis.
The Philadelphia Eagles have released former Montana Grizzly Dante Olson for the second time this season.