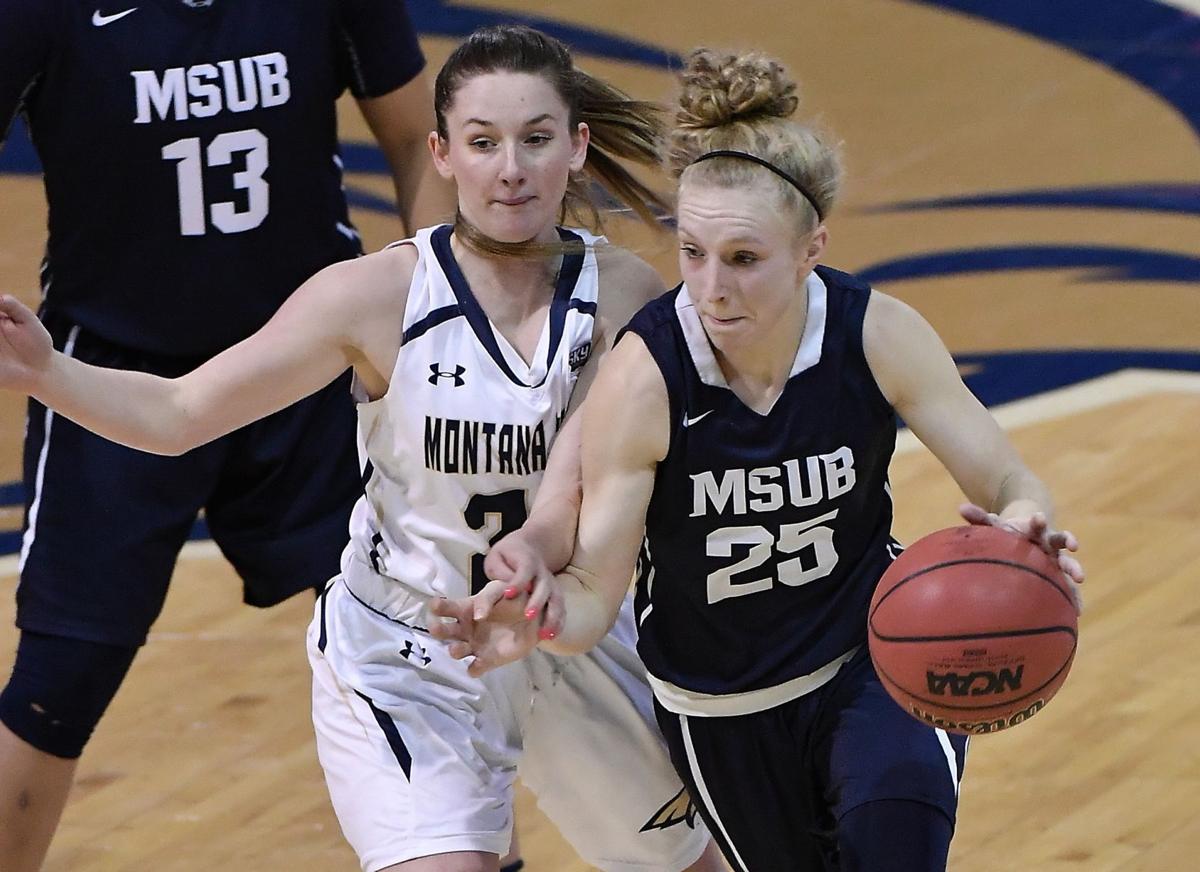 BOZEMAN — Montana State forward Madeline Smith recorded a career-high 23 points and hauled down 12 rebounds to lead the Bobcats to a 67-47 win over Montana State Billings on Saturday afternoon at Worthington Arena.
The Bobcats record improved to 3-2 overall. The game was an exhibition for MSUB (5-0). 
Forward Alisha Breen scored 11 points and had nine rebounds for MSUB, which trailed 36-23 at the half. 
Oliana Squires added 11 points for the Bobcats.
"I thought we had good action on the hi-low," said MSU coach Tricia Binford in a release from the school. "We did a nice job distributing the ball and we put ourselves in position to knock down shots. Defensively, we outrebounded them, but we need to focus on taking care of the ball. We had too many turnovers in transition."
The Yellowjackets shot just 29.3 percent in the game, while MSU hit at a clip of 49.1 percent. MSUB shot often from long range, with 41 percent of its shots coming from behind the arc. The Jackets connected on just 25 percent of their 3-point attempts and made just 7 of 12 foul shots.
"We got off to a poor start today on both ends and shot poorly in the first quarter," said MSUB coach Kevin Woodin in a MSUB press release. "A lot of our offensive woes were due to their defensive pressure, but I feel we missed several shots we should have made. I was proud of how we fought back from the early deficit, but we couldn't sustain quite enough momentum."
The Bobcats will host Wyoming on Wednesday morning at 11 a.m. in Worthington Arena. MSU has won 27 consecutive home games, second in the nation only to UConn.
GNAC conference play begins next week for the Jackets as they host Western Washington at 7 p.m. on Thursday and Simon Fraser at 7 p.m. on Saturday at Alterowitz Gym.