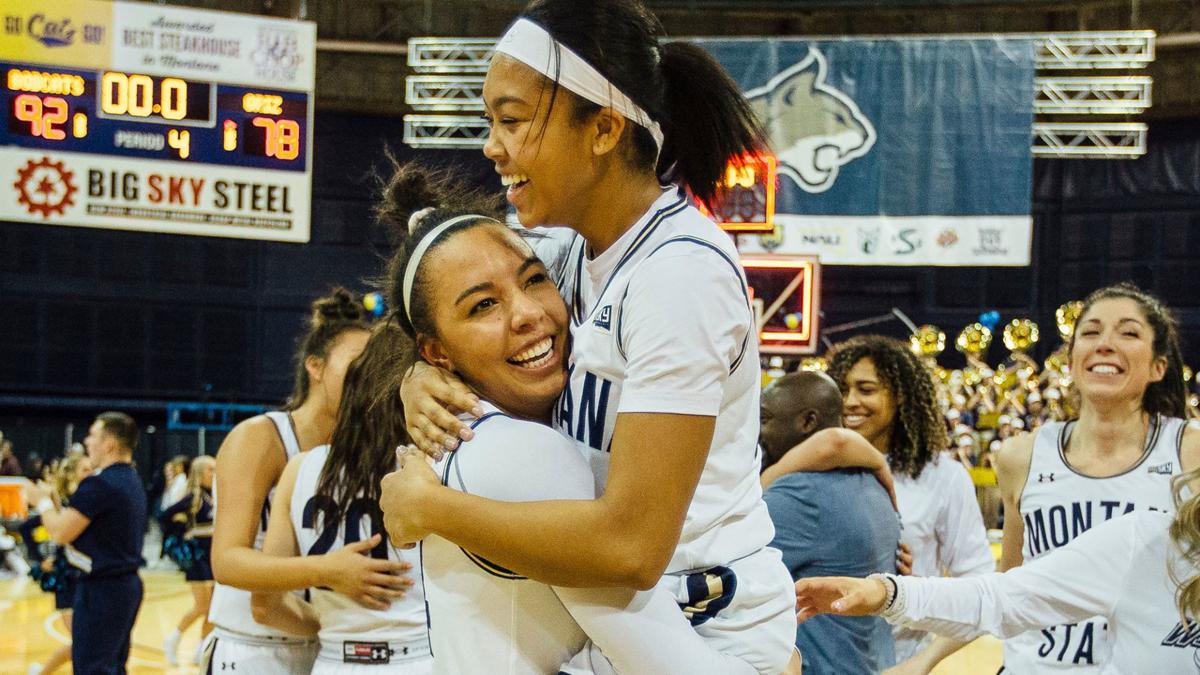 BOZEMAN — Montana State women's basketball coach Tricia Binford did not have to look far to find her next assistant.
Binford, who is entering her 16th season, tabbed former Bobcat standout Blaire Braxton on Thursday morning to fill one of two assistant positions. They were created by the departures of Julian Assibey (Florida) and Kati Mobley (Bozeman High School) earlier this month. 
Braxton, from Highlands Ranch, Colorado, played in a school-record 125 games, including 56 as a starter. Along with Madeline Smith and Oliana Squires, she was a part of MSU's all-time winningest class with 82 victories. 
"Blaire has lived the experience as a Bobcat, grown in our community, and knows how to win," Binford said. "She can sell our program as well as anyone having played on two Big Sky championship teams. Blaire put her heart and soul into her teammates and has been an inspirational leader throughout her career. Blaire stole the hearts of our community and there is no doubt she will steal the hearts of future Bobcats and be a tremendous example and mentor to our current team." 
A two-time all-Big Sky Conference academic selection, Braxton played a major role in guiding the Bobcats to a 25-6 overall mark and a record-setting 19-1 mark in league play this winter. 
"I feel so unbelievably blessed with the opportunity to continue to be a part of the Bobcat community," Braxton said. "The experience of the staff and support from the community is unparalleled, so getting the chance to come back and grow in another area of the game is incredible."
Braxton served as co-President of MSU's Student-Athlete Advisory Committee and worked on projects including the Salvation Army's Adopt-a-Family over the Christmas holiday. She also participated in Big Sky Conference legislation and discussion with athletes around the league her senior season. 
"I love basketball and am so excited to be able to stay in Bozeman," Braxton said. "I would like to thank coach Binford and everyone involved in making this possible. The game, this community, and this program have been such a huge part in my growth as an individual and I can't wait to provide the same experience for the young women in this program." 
Braxton will have responsibilities in recruiting, coordinating official and unofficial visits, assist in post development, serve as assistant defensive coordinator, serve as the program's academic liaison, and assist with Bobcat camps. 
"Anyone that has watched Blaire play knows what she means to this program," Binford said. "She was a great communicator, relentless defender, and an amazing teammate. Blaire was the first to dive on the floor and the first to promote the program. We look forward to her continuing her Bobcat legacy as part of the coaching staff." 
Braxton received her degree in business management with a minor in entrepreneurship and will begin her duties on Aug. 1.
Be the first to know
Get local news delivered to your inbox!