BOZEMAN — Having yet to play a game at Montana State, Matthew McKay didn't want to give away secrets about his team's offensive approach.
He was asked about how often he would be throwing deep. How much he might be running. Which playmaker among the Bobcats has stood out to him.
His answers to all those questions were similar.
"I can't say right now, but we'll see," McKay said with a laugh Wednesday.
The Bobcats are eager to take the field for the first time in nearly two years with their season opener Sept. 4 at Wyoming. The outcome of the season will largely depend on how MSU's quarterback performs, and McKay is in line to be the starter.
How McKay, who transferred from North Carolina State after 2019, fits in with the rest of the Bobcats and how MSU's coaches will draw up plays for him remains to be seen. But they're optimistic.
"It's what the quarterback can do but also what that O-line can do," Bobcats offensive coordinator Taylor Housewright said. "The combination of everything is just an equation that has a lot of factors rather than just one guy. I think the (quarterback) that fits best with all the other 10 pieces combined is the guy that we're going to play."
McKay was proud of the progress the team made during fall camp, though not every snap was perfect. He was comfortable with that. He attempted to learn from mistakes during film sessions and make corrections — critical during this time of year.
McKay feels he's especially gained understanding of MSU's offense. He better comprehends the spacing of route concepts against particular defenses and the best timing to make his throws. He feels he can identify coverages with more efficiency and confidence.
"I've just been staying on my fundamentals, trying to stay sharp with that because that's where accuracy comes from," McKay said. "I've seen improvement, but I can definitely improve for sure."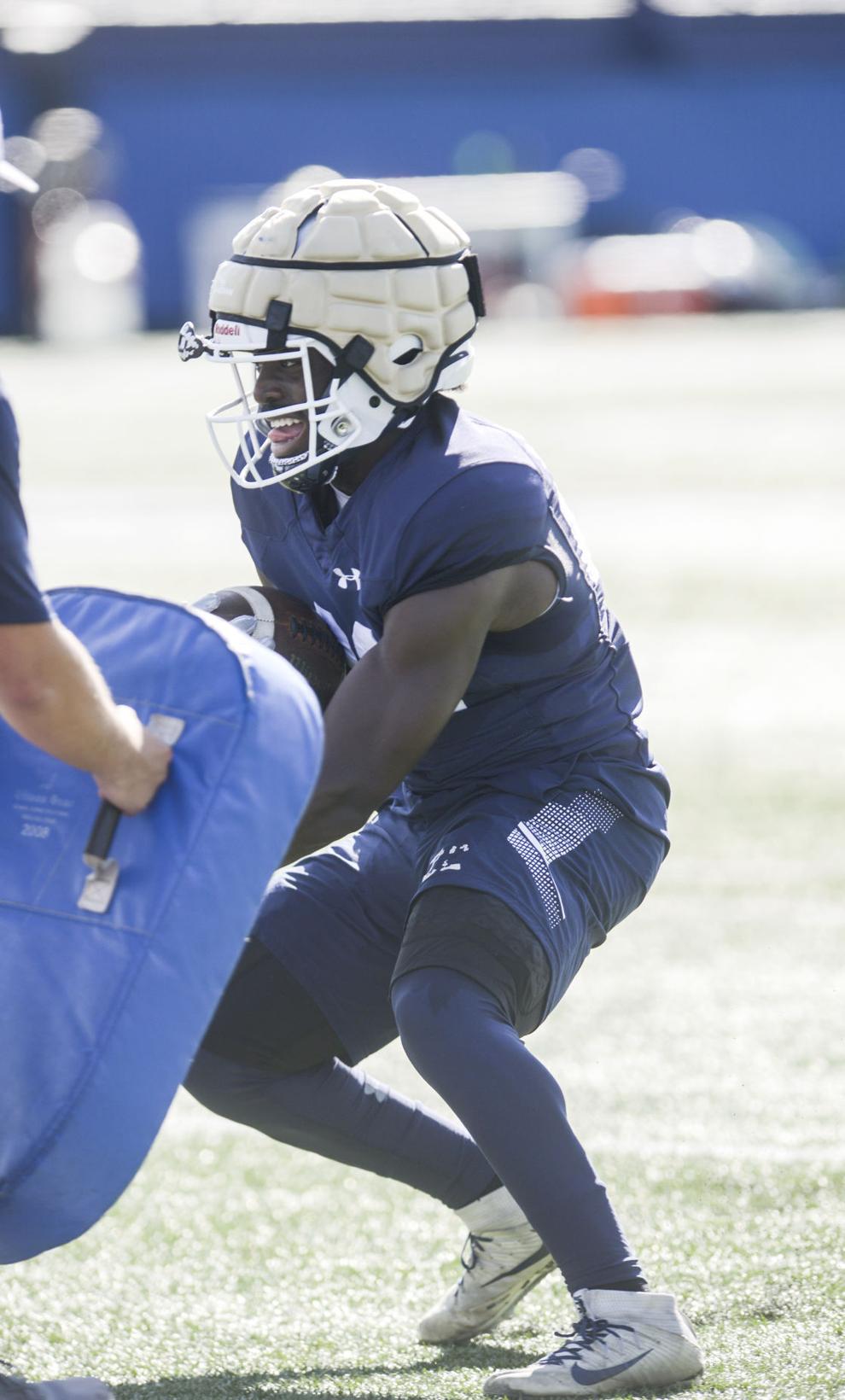 Since his move to Bozeman, McKay had ample opportunity to bond with his teammates, though some of it may have been through virtual means. He emphasized he's built trust with those around him. He figures that should translate to the chemistry they have during games.
McKay has spent hours in the offices of Bobcats head coach Brent Vigen and Housewright hoping to learn from them as much as he can. The most important thing he's grasped has been restraint from forcing any risky passes.
"Just taking what the defense gives you," McKay said. "That's really big, a quarterback not trying to do too much and play within the system."
McKay brings versatility as a quarterback. Housewright said MSU has a flexible offense, meaning if any personnel misses a game, it can be easily adjusted.
At previous stops of his career, Vigen has at times needed to narrow down what his team could do offensively because of a player's inabilities or inexperience. Though Vigen said McKay has elements of his game he's working on, MSU has no need to limit the playbook.
Vigen stressed the need to construct an offensive system that works well with his players, not forcing them to learn his preferred plays.
"Between our practices leading up here in fall camp and spring ball," Vigen said, "we have a good assessment of what we think (McKay) can be, what suits him best and then that's molding the offense to that as opposed to saying, 'We need you to do all these things, Matt, you figure it out.' I think the good thing is Matt has proven to us in that time to be able to run the gamut.
"We have a good pulse on what he can do, and I think that's going to make us pretty diverse."