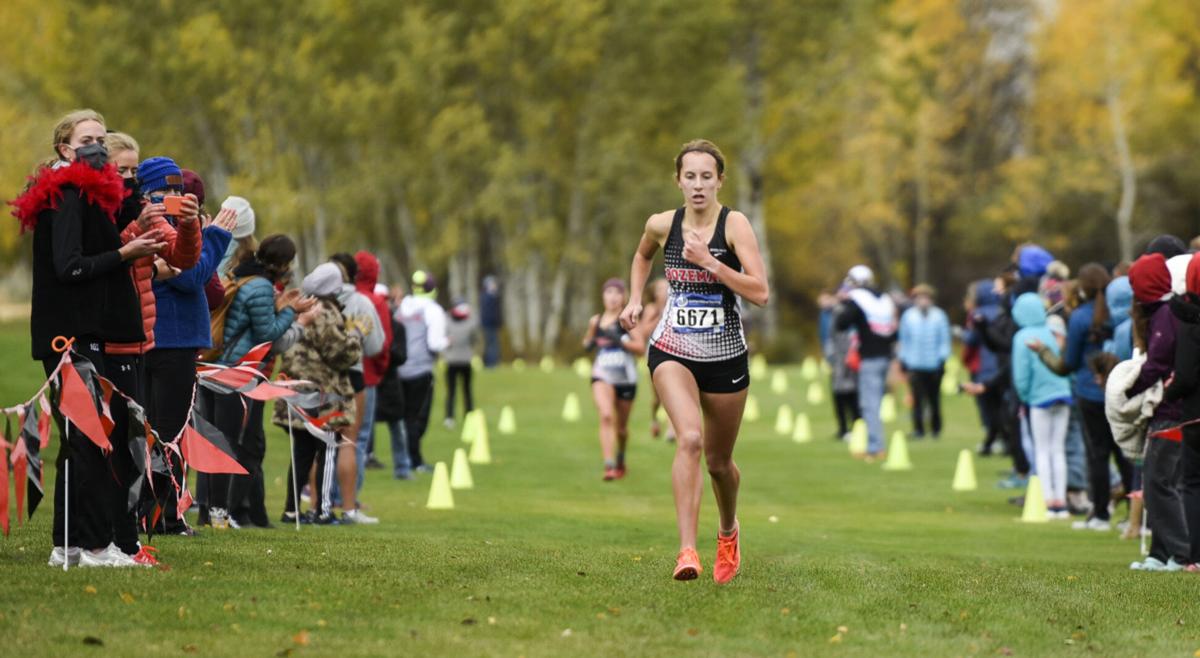 BOZEMAN — Montana State opened its signing period with five athletes committing to join the women's team next year.
"In an entirely atypical year with the recruiting process, the coaching staff has done a great job of adding five women's student-athletes to our team that can make immediate contributions," said Lyle Weese, MSU's director of track and field and cross-country. "We are graduating a number of women's distance runners so we feel fortunate to have already signed three women's distance runners that can step in and contribute right away."
McCormick and Moore each join the Bobcats from Bozeman High where they helped lead the Hawks to a Class AA cross-country title for the 13th time in 14 years.
This past season, McCormick completed four individual runner-up performances before taking 13th overall at the state meet. Her best finish at the state meet came as a junior when she took ninth while her sophomore season featured her personal-best time on a 5-kilometer course of 18 minutes, 39.5 seconds.
As a freshman, McCormick placed first in three events and also finished a career-best fifth at the Nike Northwest Regional Championships in 19.18.8.
McCormick has also competed for two seasons in track and field. As a sophomore, she finished fifth in the 1,600 meters (5:05.36) and seventh in the 3,200 at the Class AA meet. She participated in the Arcadia Invitational held in California that spring and completed her personal-best time of 11:00.33 in the 1,600.
Her freshman year was highlighted by an eighth-place showing at the state meet in the 3,200 and a total of six top-three individual finishes.
Moore's top finish at the Class AA meet was a 10th-place showing as a sophomore in 2018. She also earned first place in one event that year and took a career-best 74th overall at the Nike Regional Championships. As a junior, Moore had three top-10 showings which included her 5K personal best time of 18:49.6. 
As a sophomore in 2019, Moore finished the track and field season with ninth-place finishes in the 1,600 (5:13.65) and the 3,200 (11:25.59) at the Class AA meet. Riley's sibling, Alex, is a member of MSU's women's team.
"Natalie and Riley have been high-performing distance runners for Bozeman High, and we have had very good success with Bozeman athletes adjusting and performing well at Montana State," Weese said. "Natalie had an outstanding sophomore track season and has been a strong performer in cross-country. Riley started competing in cross-country and track only as a sophomore and has shown great ability in a relatively short time frame."
Minutelli advanced to the state cross-country championships as a junior, finishing 56th overall in 18:48.5. She improved on her personal-best time a month later in the Foot Locker West Regionals by finishing in 18:29.5. 
In track and field, Minutelli completed 10 first-place finishes combined in the 800, 1,600 and 3,200 as a sophomore in 2019. She earned a personal-best mark of 11:16.14 in the 3,200 en route to a fourth-place showing at the San Diego Section Finals. She claimed conference titles in the 1,600 and 3,200 that same season.  
Cavalheiro joins the Bobcats' sprints group as one of the best 400-meter runners from her continent. Her most recent notable competition came during the summer of 2018 where she competed in both the South American U18 Championships and the 2018 Summer Youth Olympics.
Cavalheiro opened her summer at the South American U18 Championships by earning a silver medal in the 400, narrowly missing a first-place time by less than two tenths of a second. She was also a member of Brazil's silver medal 400 relay squad, while also earning gold on her country's mixed 2,400 relay group.
She eventually competed in the 400 at the Summer Youth Olympics that same October. Her two stage times of 55.6 and 55.43 seconds combined for a total 1:51.03 mark, good for fourth overall and less than a second out of a podium appearance. Her all-time lifetime bests include a 24.77 mark in the 200 and 54.86 mark in the 400.
Trudnowski advanced to the Class AA track and field meet in five events as a sophomore in 2019, finishing an individual-high second in the high jump and also taking fifth in the 300 hurdles. 
Be the first to know
Get local news delivered to your inbox!