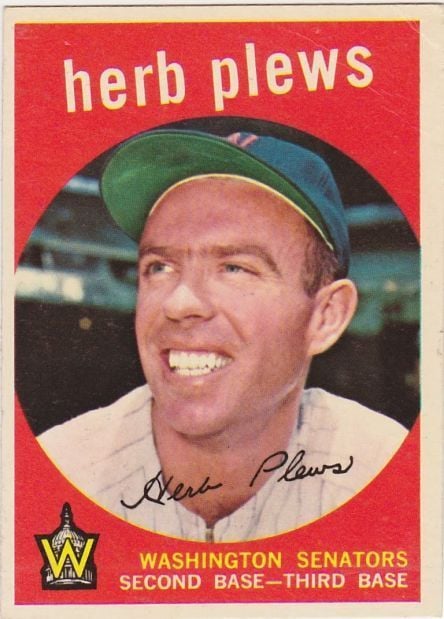 Herb Plews, the only local area athlete to play Major League Baseball, died on Friday of natural causes in Boulder, Colorado. He was 86.
Plews played for the Washington Senators from 1956-58, and the Boston Red Sox in 1959. Best known for his defensive skills as a middle infielder and third baseman, he finished with a career .262 batting average in the big leagues.
Plews (1918-2014) was raised in East Helena and graduated from Helena High in 1946, where he was a sprinter and broad jumper for the Bengals track team.
He batted .400 with Helena Legion baseball, and was selected to the National High School All-Star Game in New York City. The West Team was coached by Ty Cobb. On the trip back east, a young Curt Gowdy boarded Plews' train in Wyoming.
You have free articles remaining.
Plews played for the University of Illinois, where he served as team captain and led the Big 10 with a .404 average. One of his college rivals was future president George Bush.
During this time, Plews returned to Montana and was a standout in the state Copper Leagues.
"Herb was drafted by the New York Yankees, but after just one season in their farm system, he was drafted again ... this time by Uncle Sam," related longtime friend Bob Morgan.
After Plews' stint in the Army -- and again distinguishing himself on the diamond -- the Yankees traded him to Washington. 
He would eventually spend 10 years in the minor leagues, batting over .300 seven times, with a high .372 in 1961 for AA Birmingham. Plews was also a standout handball player, winning several city championships after retiring from baseball. 
Plews is a charter member of both the Helena Sports Hall of Fame (2003) and the Helena Senators Baseball Hall of Fame (2014).
Be the first to know
Get local news delivered to your inbox!