GREAT FALLS — As Friday melted into Saturday, day No. 4 of the AA American Legion Baseball Tournament meant possible elimination games for three of the field's four remaining teams.
Helena found itself in another close contest after dropping a barnburner late Friday night. The Billings Royals and Kalispell Lakers matched up in the nightcap with plenty on the line.
Helena Senators 5, Billings Scarlets 4
The Senators are still alive.
Less than 24 hours removed from falling in walk-off fashion in an extra-inning classic to the Royals, Helena rallied the troops and never missed a beat. For the second time in four games, the Senators plated multiple runs in the first inning and held on to advance to Sunday.
"I was a little concerned with how we'd respond today after a heartbreaker last night," Senators head coach Jon Burnett said. "We still had some lag from that but we came out and put those runs up and did just enough. Cy on the mound. What more could you ask for? He's been our dude for the last three years."
Cy Miller, admittedly pitching without his best stuff on Saturday, gutted out a complete game on 106 pitches, blowing a fastball by his final batter to secure the win.
"Just to not make it my last game," Miller said of his mindset. "Just trying to do everything I could to get us to play one more day together."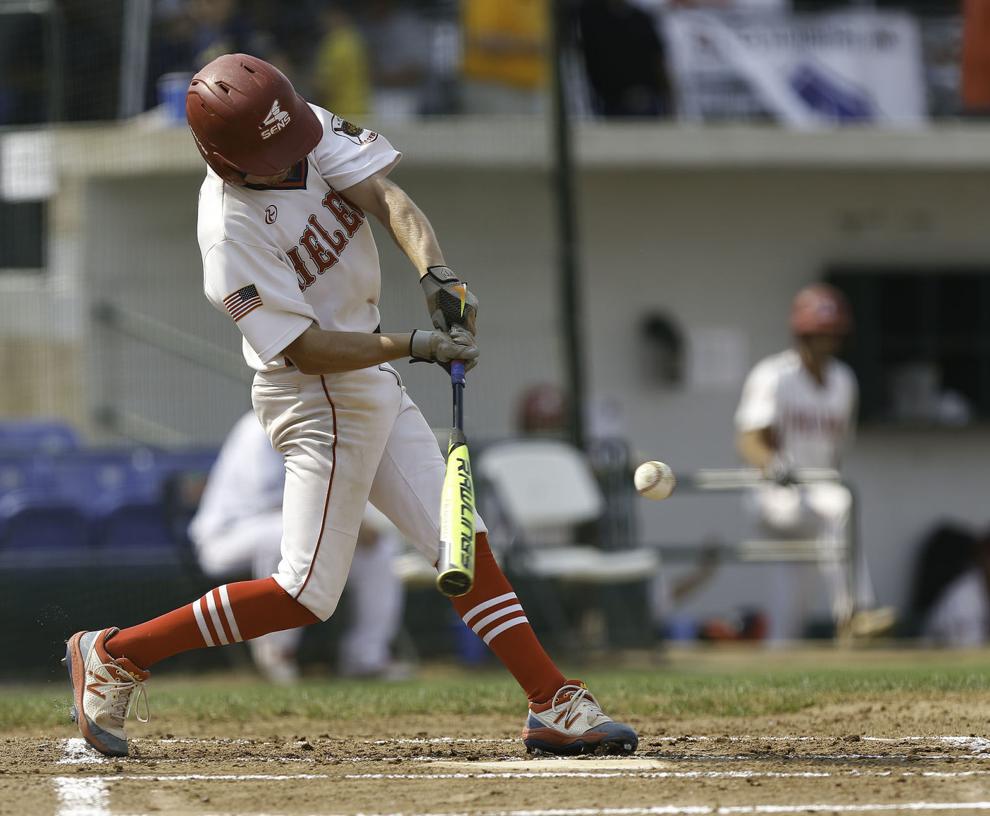 The super senior southpaw tossed up zeros in the second and third innings but saw Billings chip into and then erase Helena's three-run lead in the middle frames. A Forrest Suero RBI single gave the Senators the slimmest of margins, making a sixth inning rally by Billings all that more important.
With runners on the corners and one out, Burnett visited the mound his ace occupied, spent a couple minutes and returned to the dugout with his guy still out there.
"We just set up a bunt defense in case they did try to squeeze," Burnett said. "We had to make sure we got an out in that situation up by one...I straight-up asked [Miller]. I said, 'can you strike these next guys out' and he said, 'I got 'em coach.'"
Miller induced a pop-out and ground ball to strand the runners and hold the advantage.
"[Burnett] was just trying to calm me down," Miller said of the visit. "I was missing all over the place, throwing stuff right down the middle and giving up some shots. Just trying to calm me down, get me back in my rhythm, just go right back at them and attack."
Miller did just that, and despite getting out-hit by the Scarlets, Helena gutted through a tough victory with Matt Burton out of the lineup after he suffered an apparent injury in Friday's contest.
"They laid it all on the line last night," Burnett said. "Around midnight we had a team meeting and everybody was in good spirits and ready to go. I liked where we were at mentally...Lots of heart. The guys, they want it. They want to play for each other and don't want to see the season end. Just lots of heart and no quit in them."
Helena still needs two wins to capture its first state title since 2003. The Senators need one each against Kalispell and Billings on Sunday.
The 11 a.m. contest will be for the right to play the Royals in the championship, as well as a berth in the Northwest Regional next week in Gillette, Wyoming. The state title game is scheduled for 45 minutes after the conclusion of the morning contest.
"We'll play whoever comes up next," Burnett said. "We've got Eamon Burke ready to go on the mound tomorrow, so we're set with him. He's going to pitch well for us and we're gonna play well behind him. We like where we're at."
Kalispell Lakers 8, Billings Royals 5
The rally whale was in full effect on Saturday night for Kalispell. A novelty toy won in an arcade game hours earlier became something of a symbol for the Lakers' victory.
"We wanted the whale so we would win."
It also helped that senior Kael Willis went 3-for-4 with five RBI and two runs scored as the Lakers took down the No. 1 seed Billings Royals.
"It means the world to me," Willis said of his performance on this stage. "I've been grinding all year to get to this moment to be able to step-up for my team and get it done."
Just their first loss in the last 23 games, the Royals are still in the driver's seat at the state tournament having already locked up a bye into the championship game on Sunday. Kalispell will now play Helena tomorrow at 11 a.m. for the right to face those Royals for a title. A trip to the Northwest Regional is also on the line.
"The kids competed, they battled," Lakers head coach Ryan Malmin said. "We got some key hits when we had guys in scoring position. I thought we were fairly patient at the dish, sometimes maybe a little bit too patient where we took fastballs. The bottom line is we were able to answer when they scored. Max and Danny did a great job for us on the mound and we were able to play defense behind them."
Down a run in the third inning, Kalispell roared back empathically. Willis stepped to the plate with a pair of ducks on the pond and ripped a three-run home run off the bottom of the scoreboard beyond the left field fence. Two innings later, Willis lined a single through the right side of the infield, plating a run and breaking a 4-4 tie.
"Like we tell the kids, at the end of the day we want to be able to look at each other and say that we've given our absolute best," Malmin said. "Right now, [Willis] is playing his absolute best that he has in his Lakers career. If he could just stay tuned in and nice and relaxed and look for his pitch and drive the ball, he can continue that performance at the dish.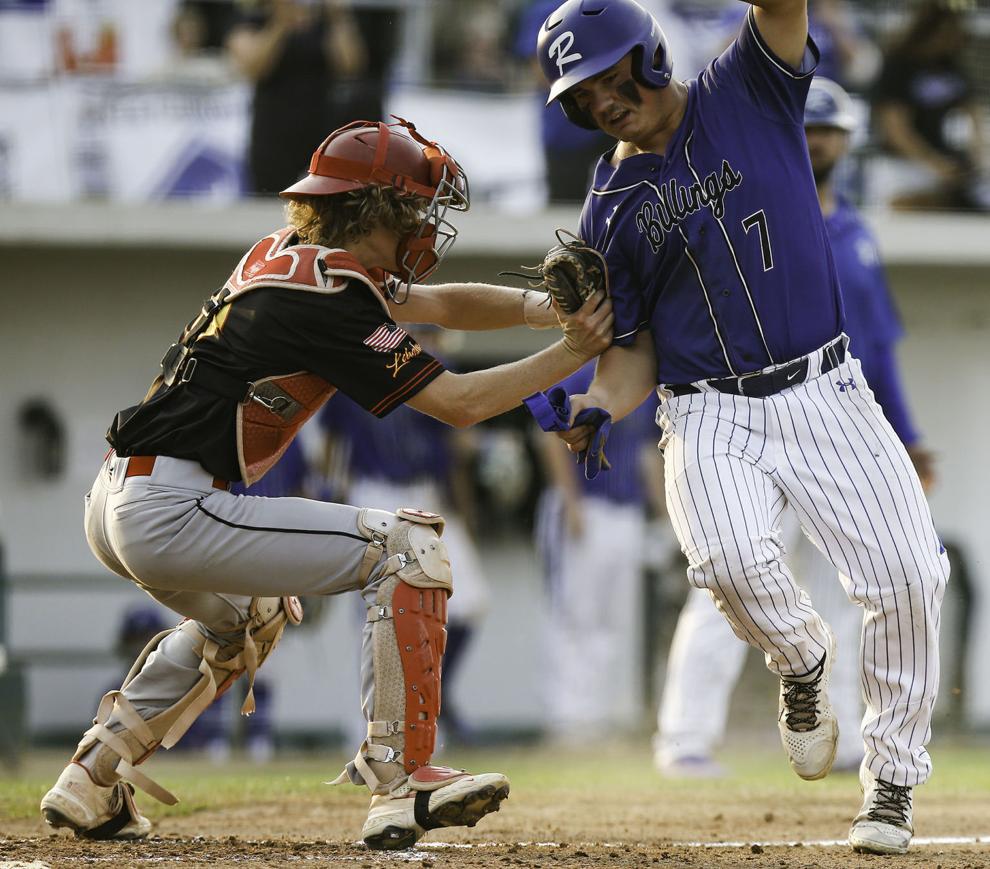 Kalispell never trailed after that point. Willis and Gage Brink each collected three hits as the Lakers rapped out 10 as a team. Despite getting out-hit by the Royals, Max Holden and Danny Kernan combined to strand 10 Billings base-runners. Kernan entered in the fifth inning and completed 2.1 innings of relief without allowing a base knock.
A trio of Billings hitters collected multi-hit games, including Gunner Thompson who finished 2-for-4 with two RBI and a run scored.
Without a AA state championship to their credit (since 1987), the Lakers sit just two wins away from accomplishing that feat.
"It's what we've worked for all year," Malmin said. "We're one game away from playing in the state championship and the only way you can do that is to approach the game one pitch at a time and win the pitch. The kids have done a pretty good job with that. It's been a process, it's been a grind all year."
Photos: Day 4 of State AA Legion Baseball
American Legion State AA Baseball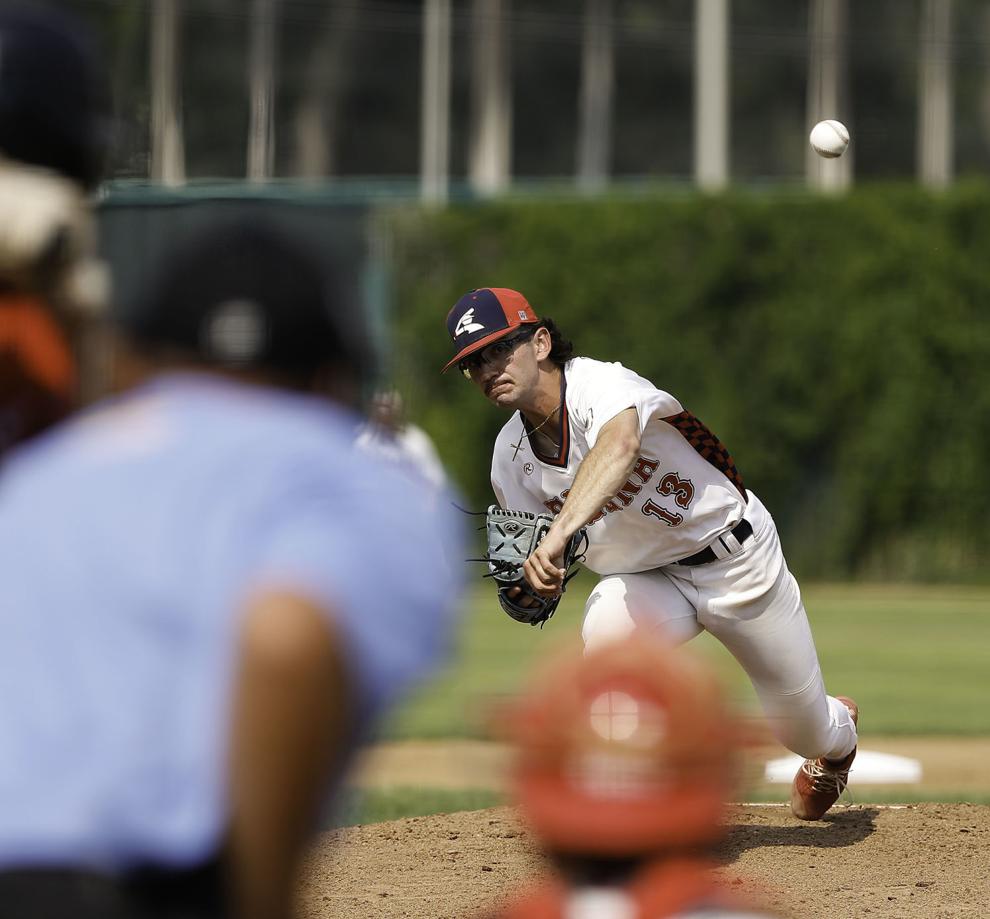 American Legion State AA Baseball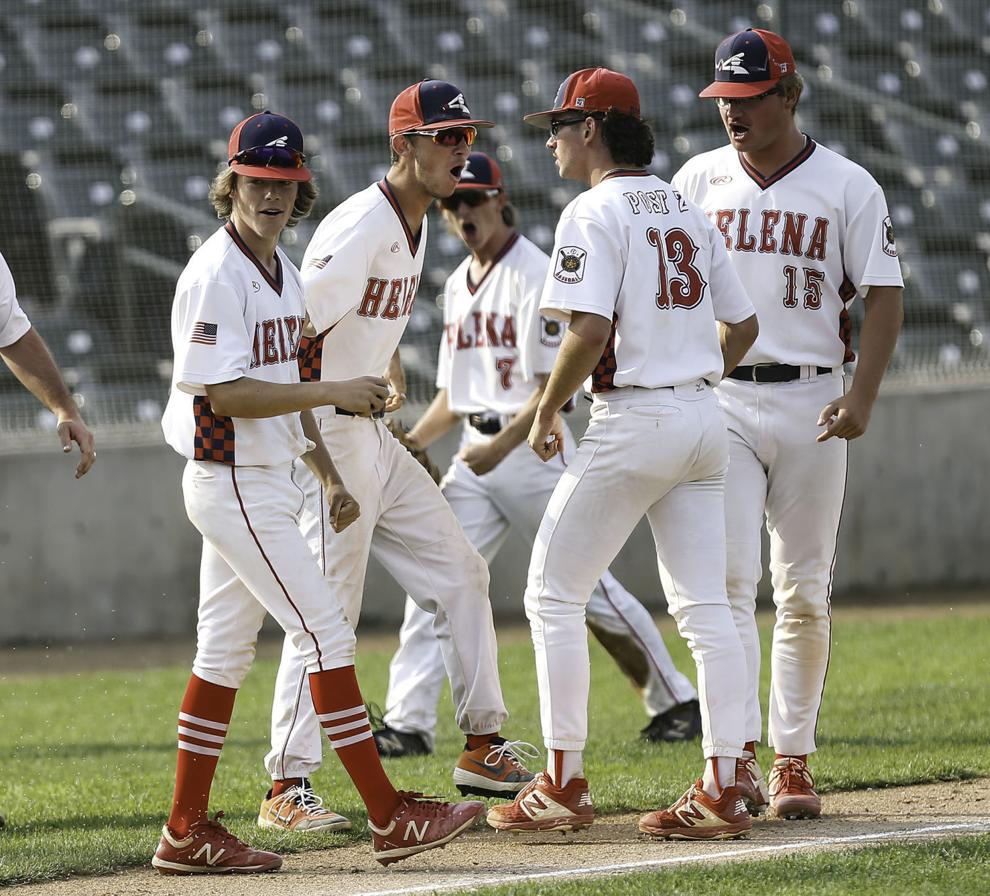 American Legion State AA Baseball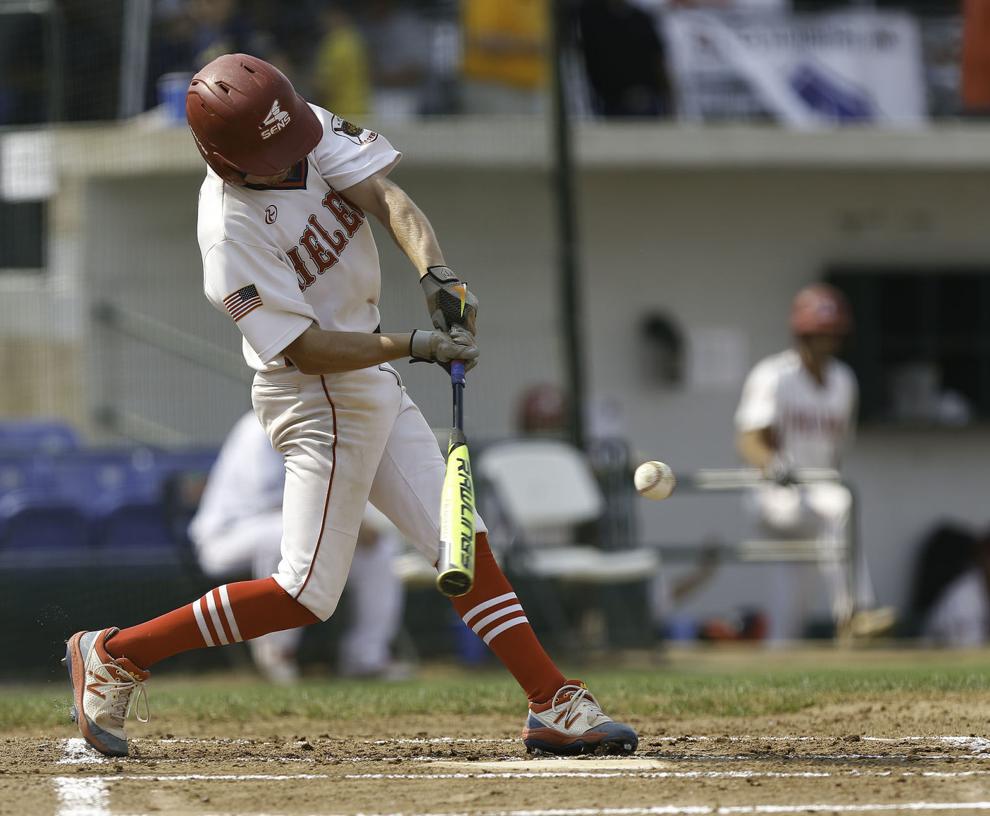 American Legion State AA Baseball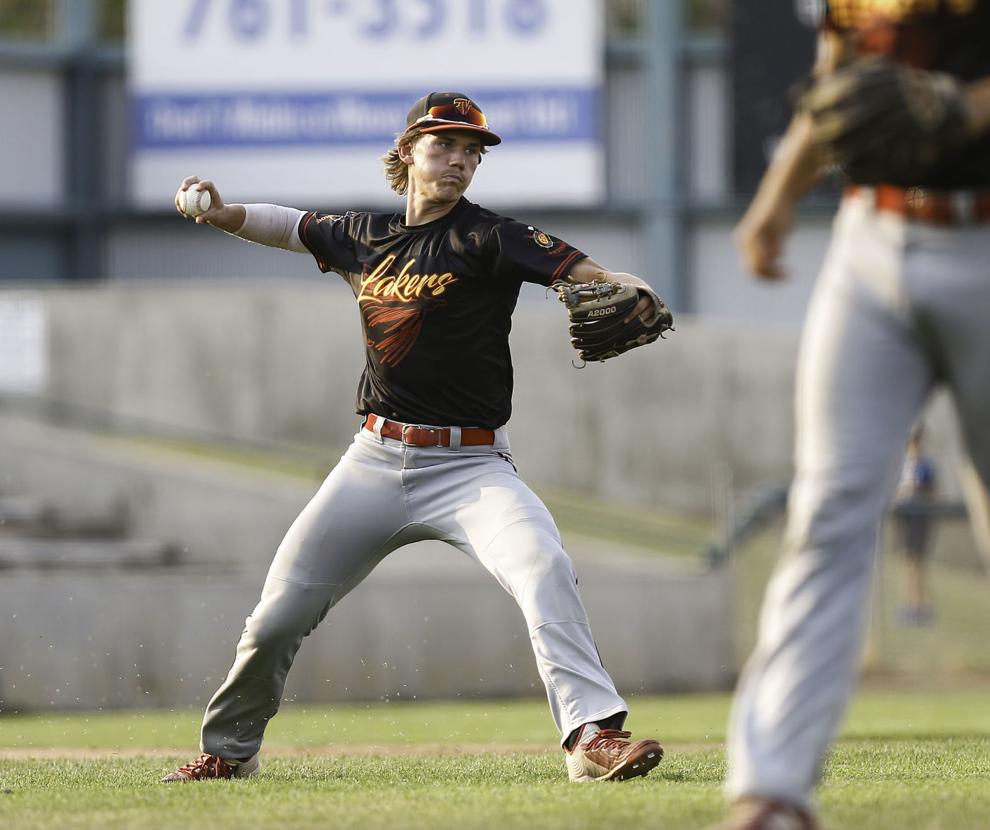 American Legion State AA Baseball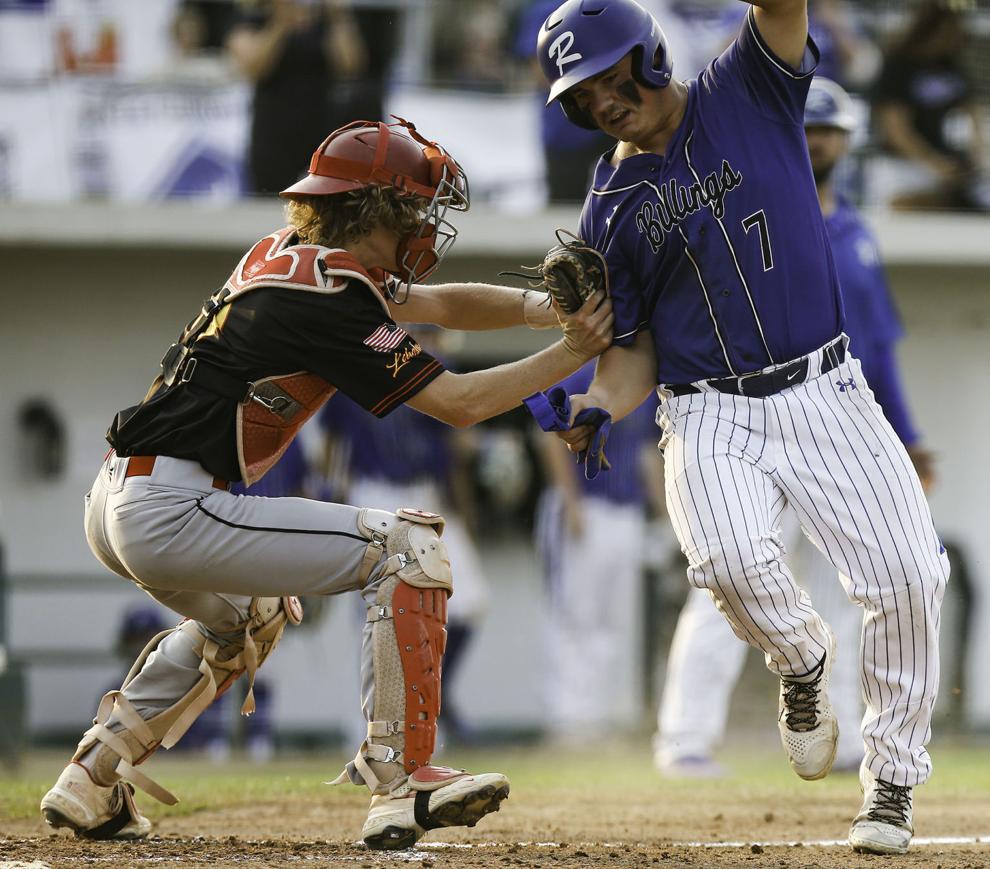 American Legion State AA Baseball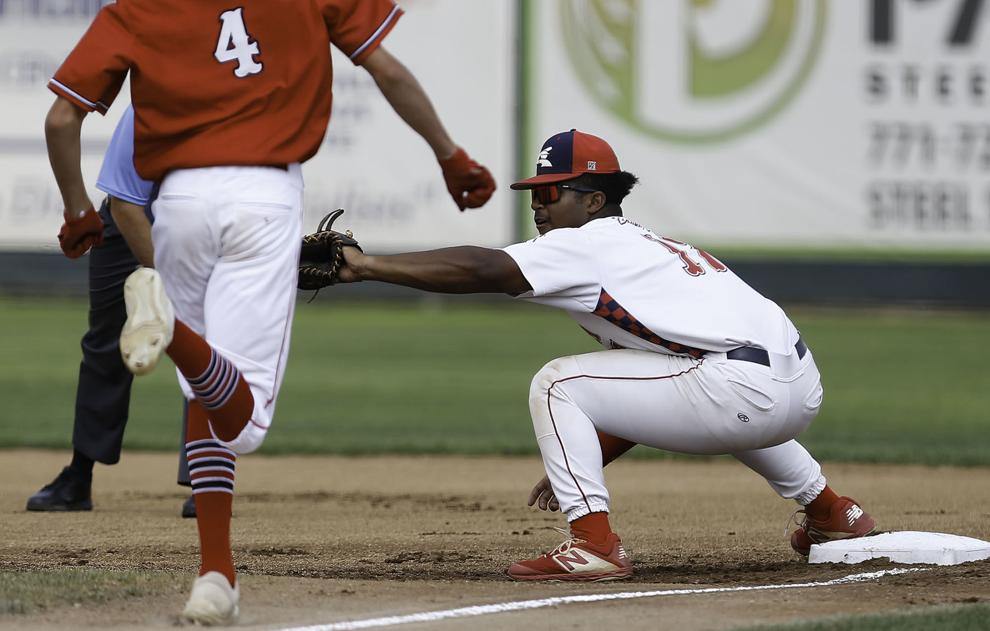 American Legion State AA Baseball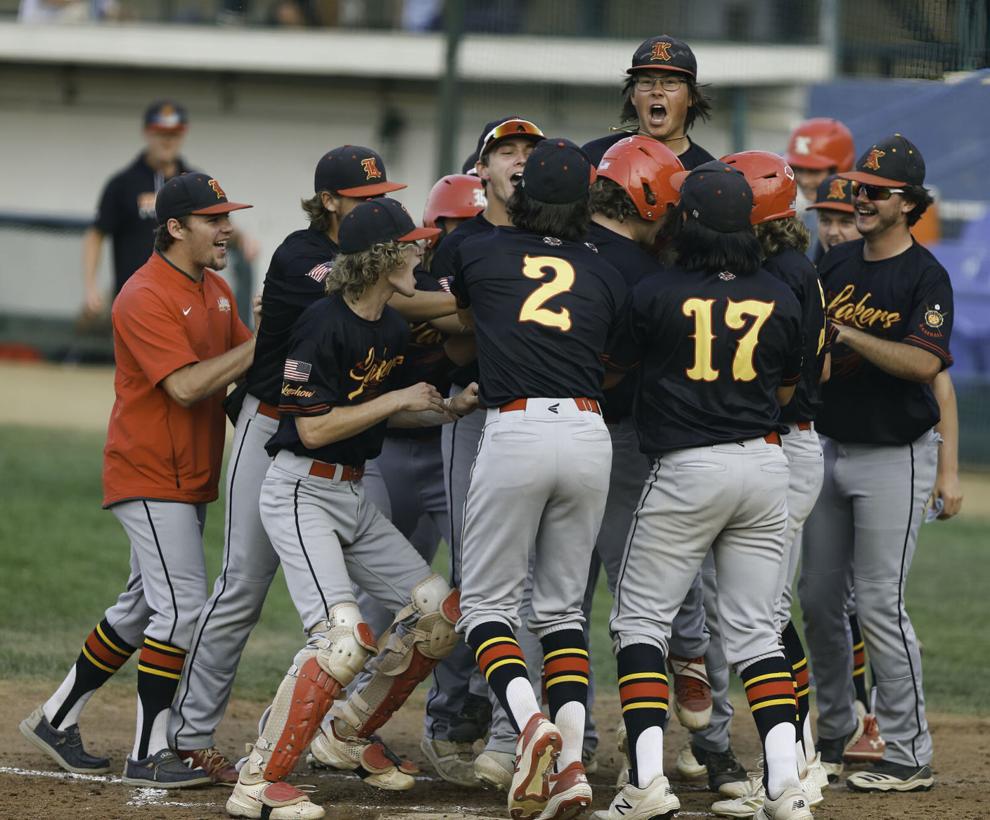 American Legion State AA Baseball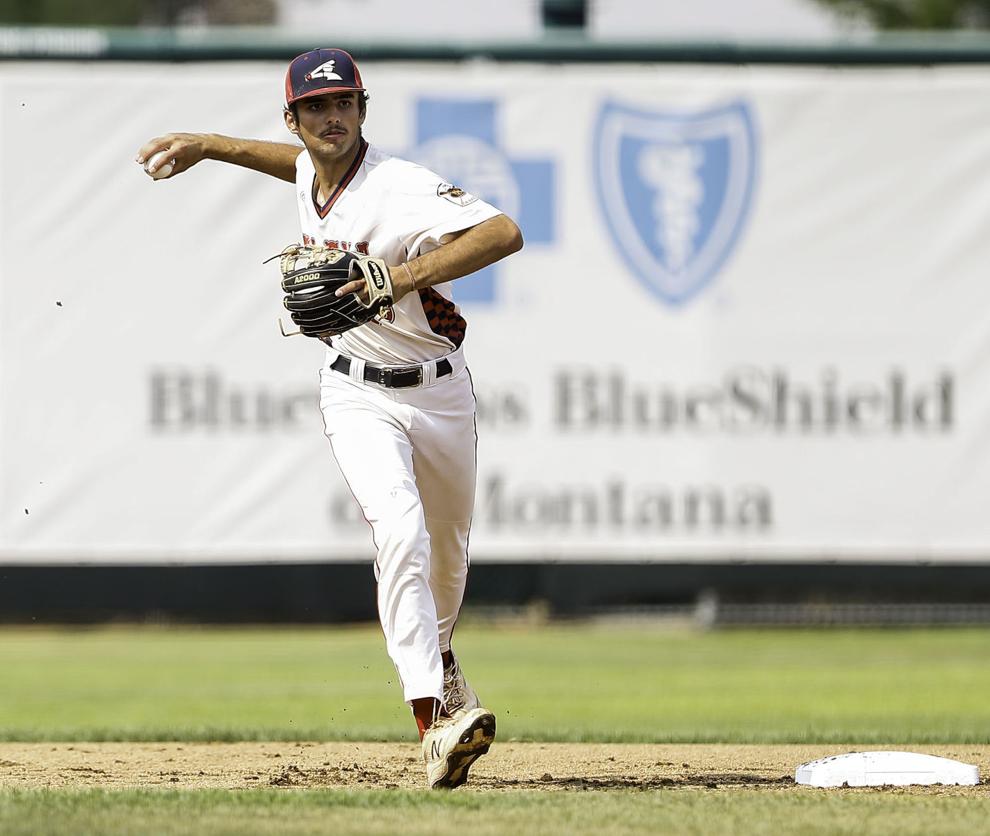 American Legion State AA Baseball
American Legion State AA Baseball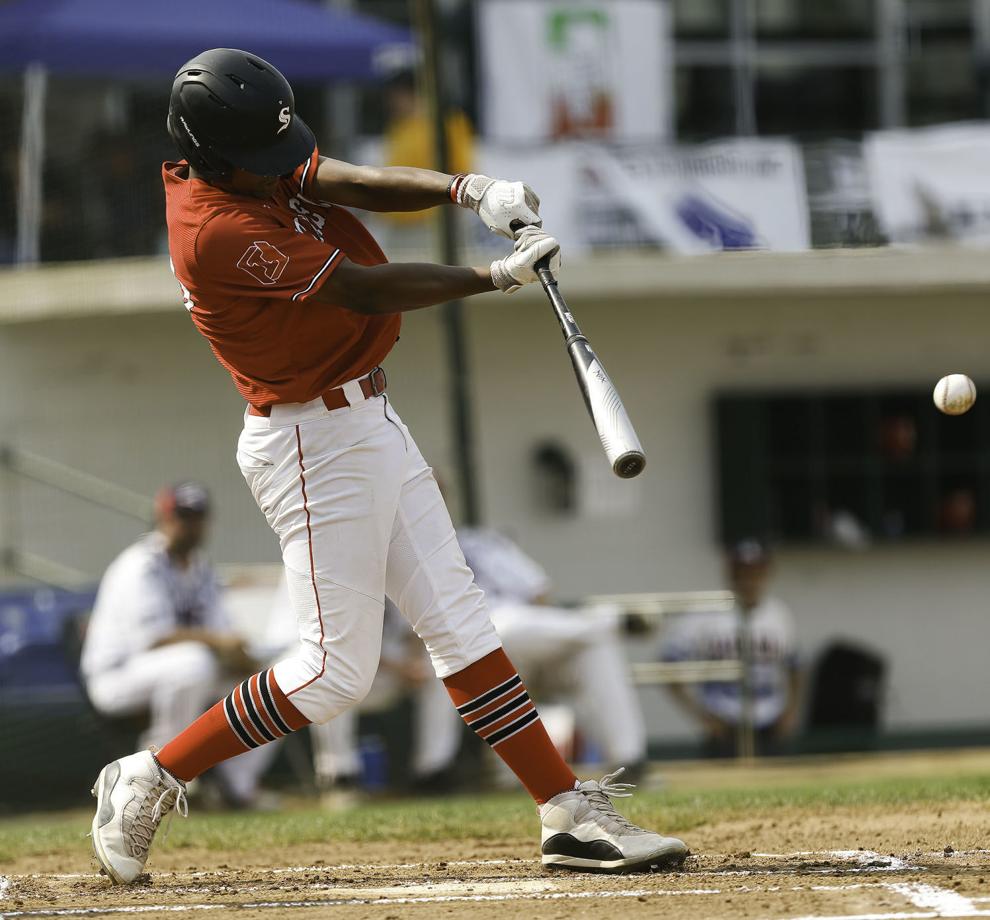 American Legion State AA Baseball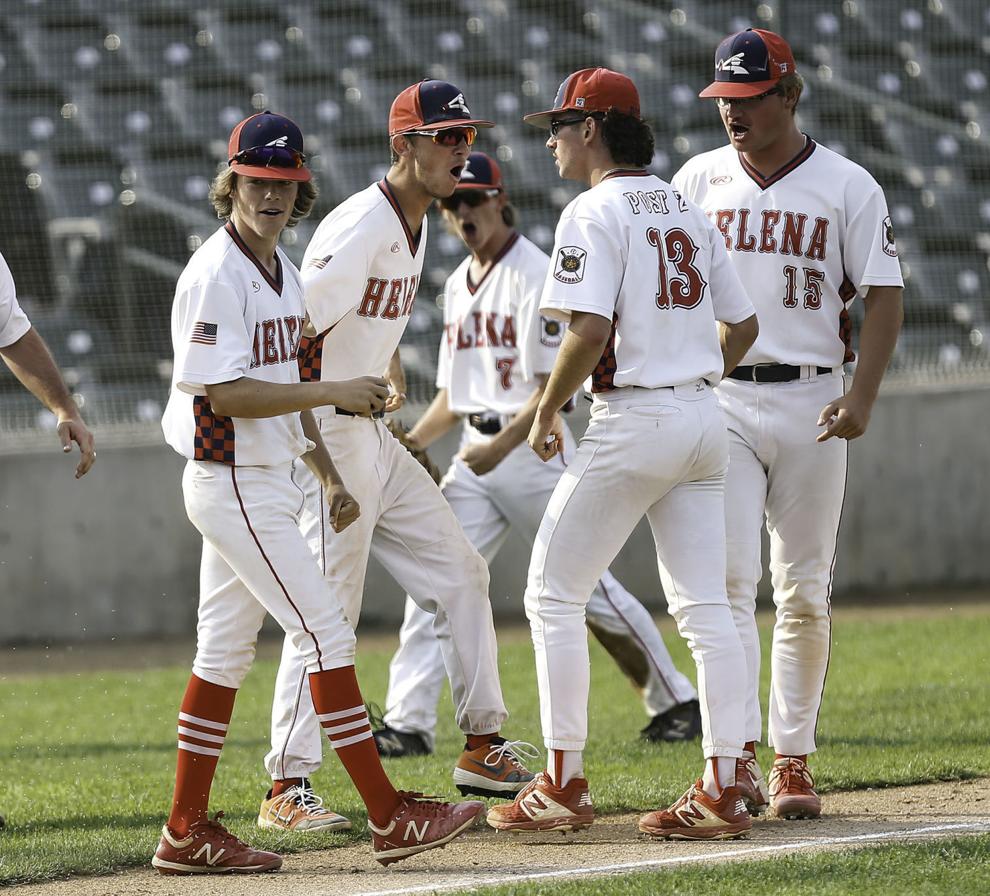 American Legion State AA Baseball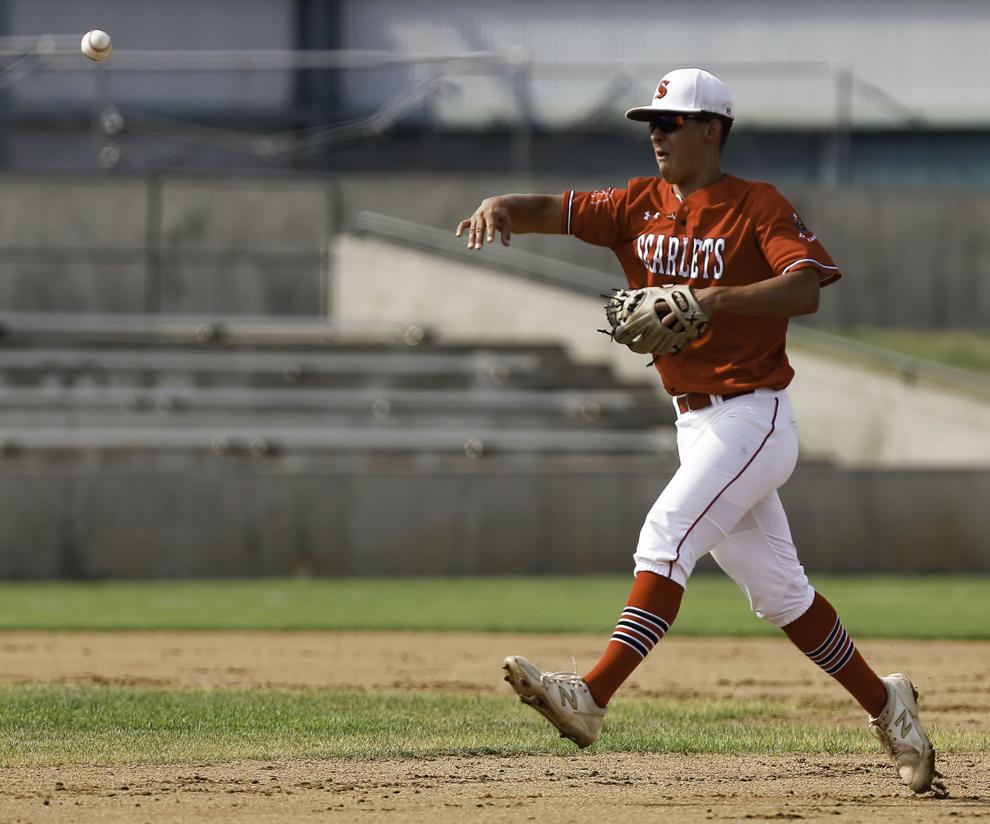 American Legion State AA Baseball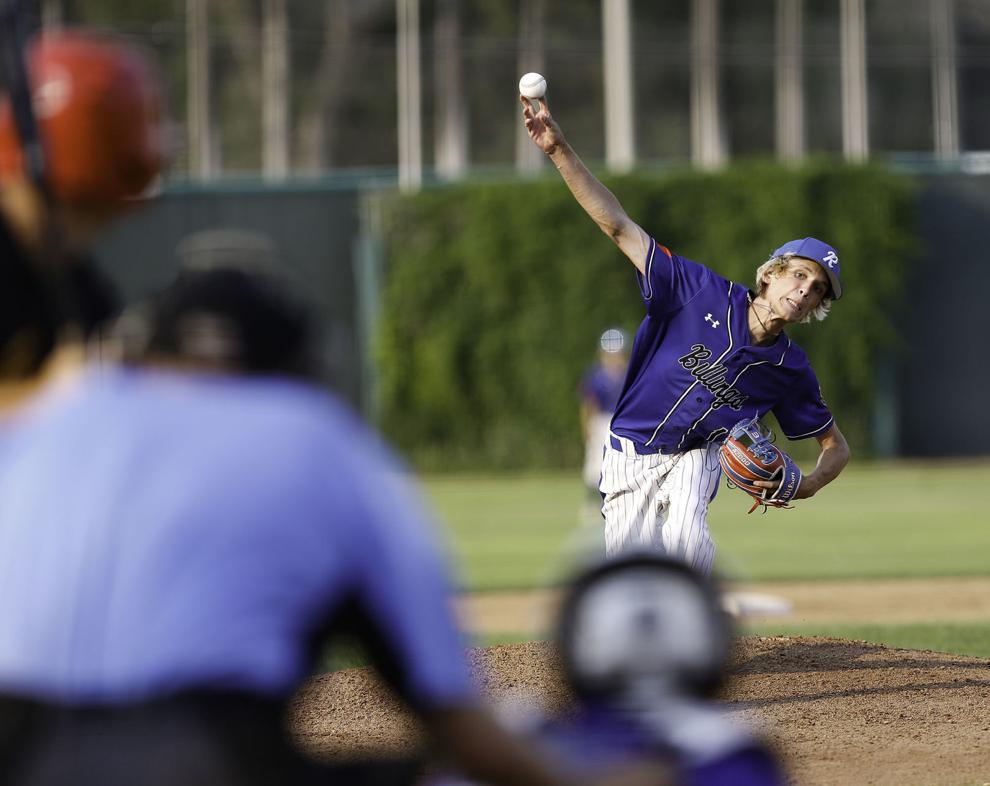 American Legion State AA Baseball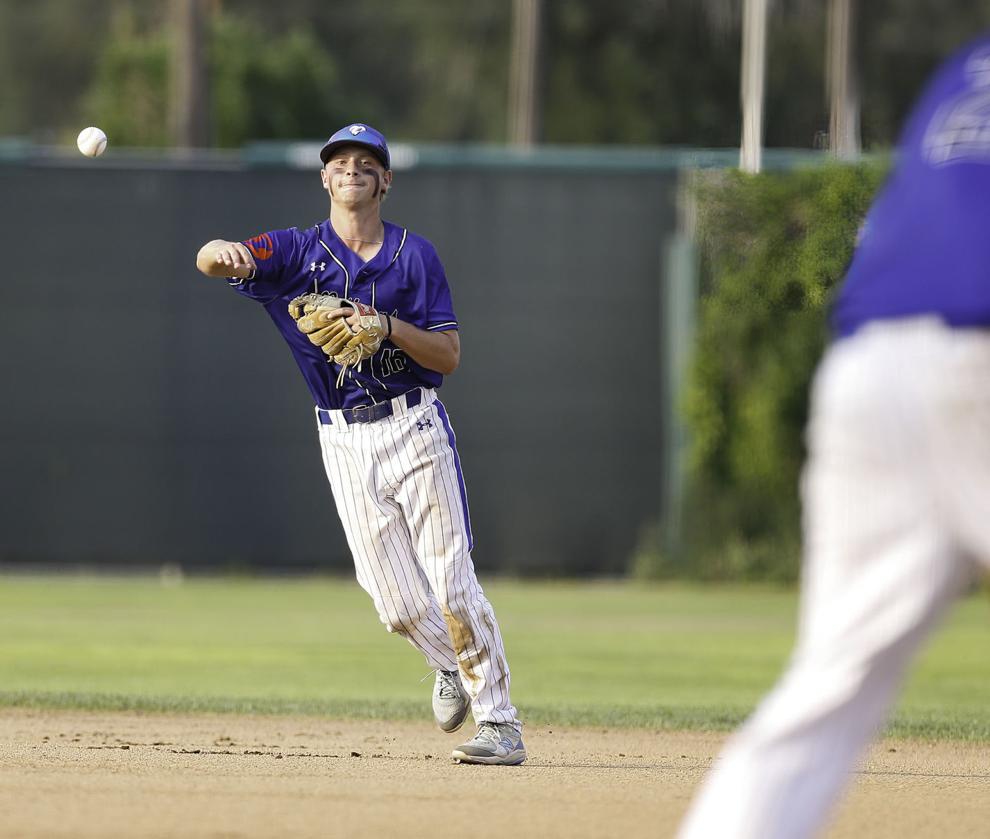 American Legion State AA Baseball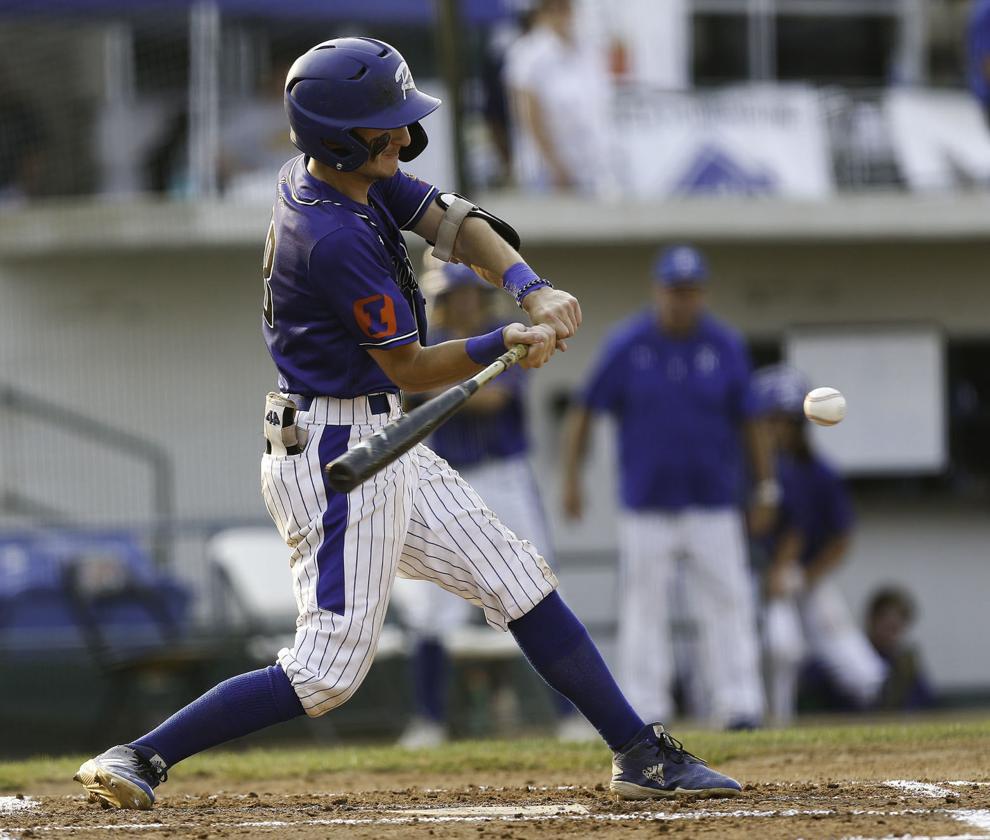 American Legion State AA Baseball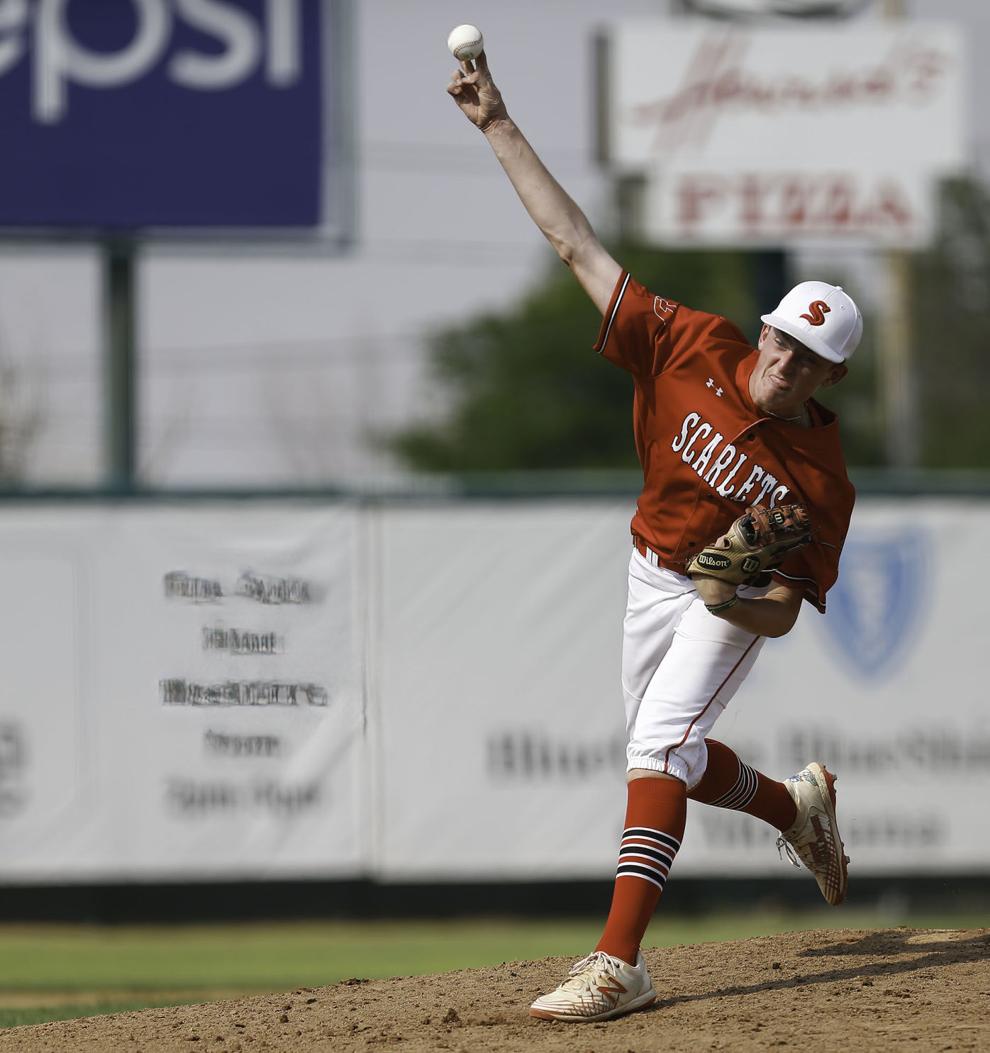 American Legion State AA Baseball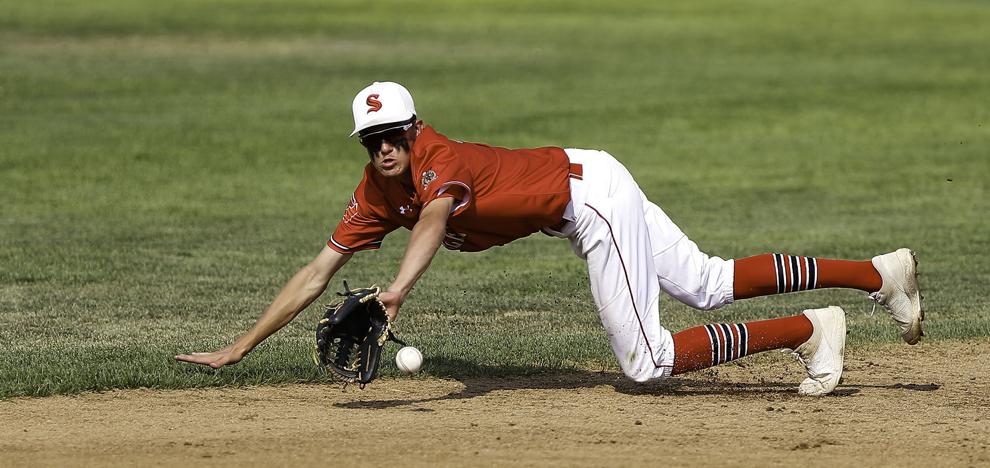 American Legion State AA Baseball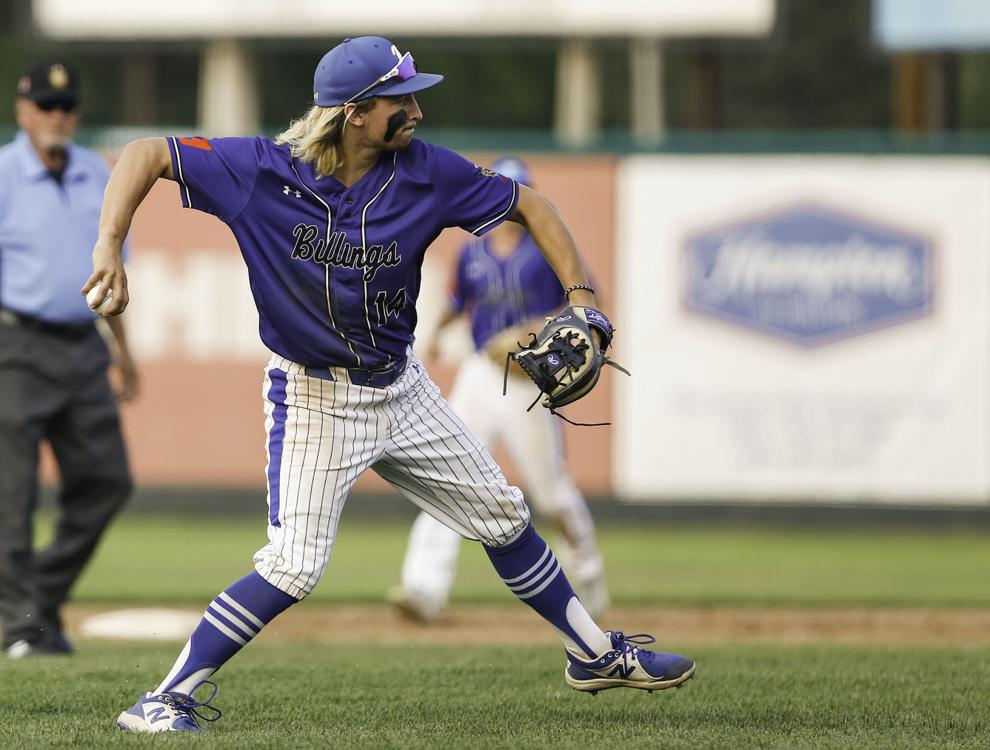 American Legion State AA Baseball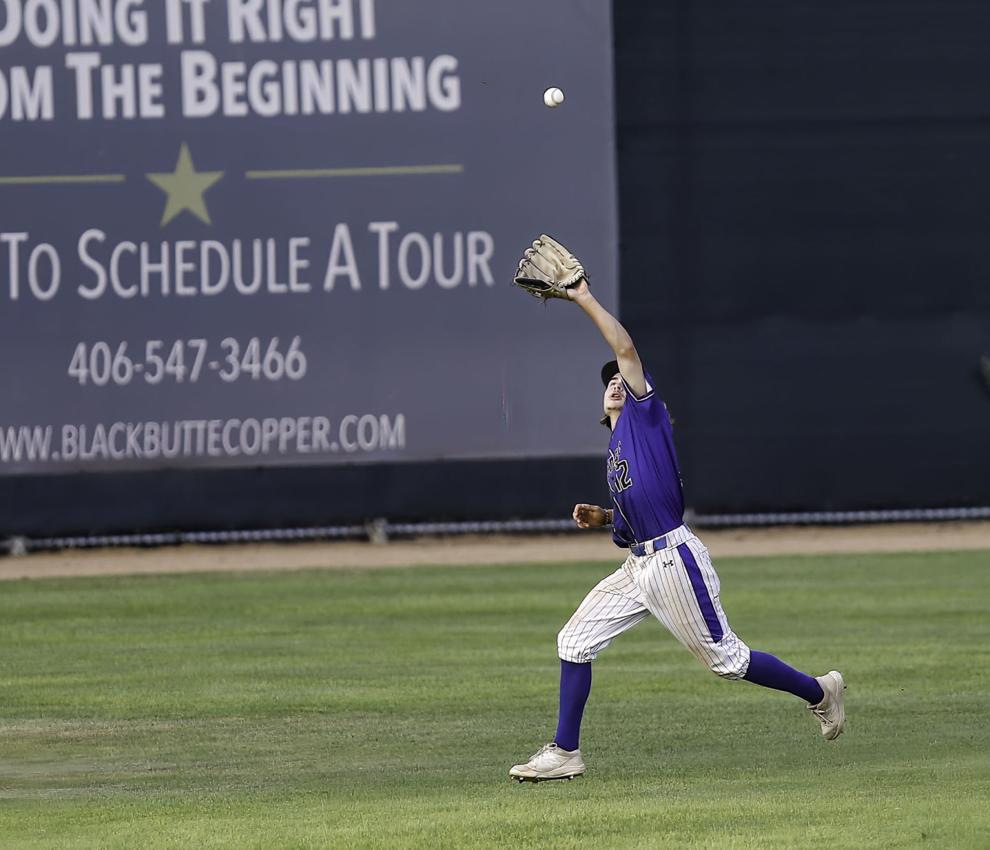 American Legion State AA Baseball