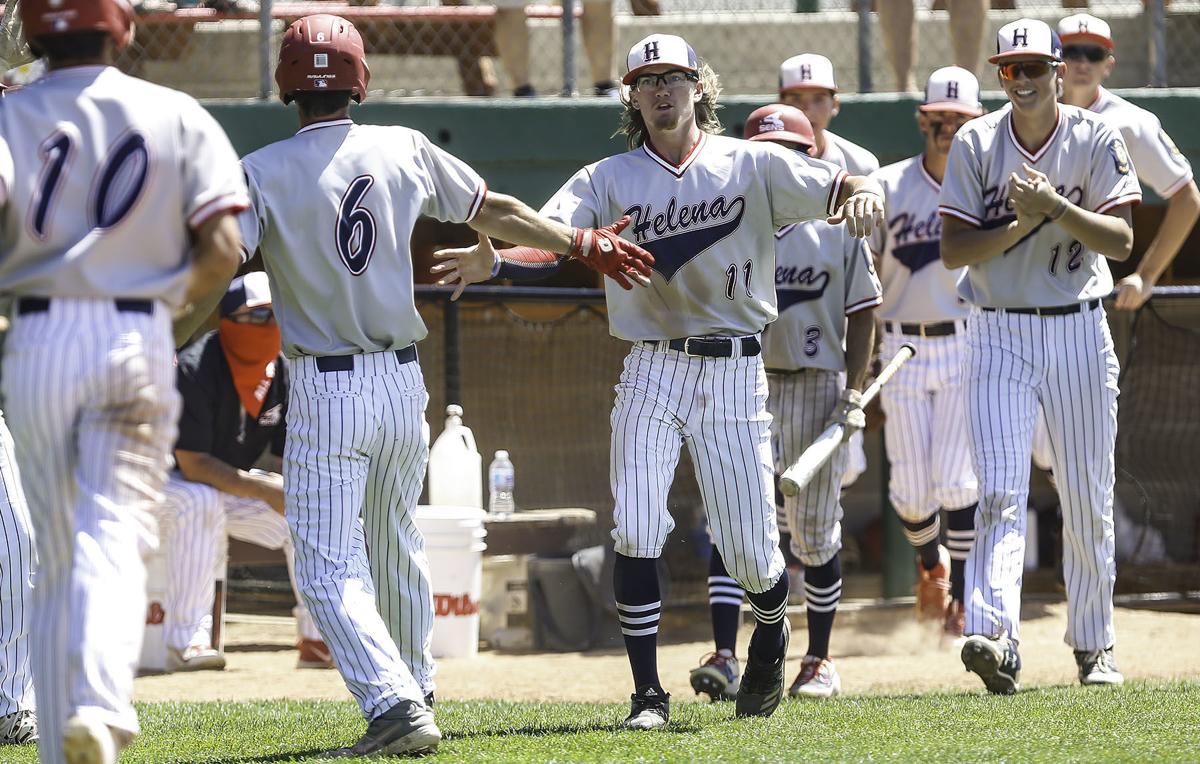 HELENA – Even the most memorable seasons don't necessarily end the way you want them to.
Their end often feels sudden because the long grind has been a slow build up until that point. One moment you're playing the game you've been working toward for a full season and an entire offseason; another moment later, everything is finished.
"We're just so proud and excited," says Class AA coach of the year Jon Burnett. "Just how, I don't know. I'm kind of at a loss for words, for what this team means to me.
During a season that almost didn't happen due to the concerns surrounding the novel coronavirus, the 2020 Helena Senators (38-17) gave the fans, city and community more than just a distraction, but something to rally behind.
It was truly one for the books.
"I mean, we feel very, I guess you could say grateful that we even got to have a season because not many kids in our guys' position got to have a season this year," Burnett says. "So the fact that we got to start one and actually complete it with the state tournament is something that we really appreciate."
That first game, a 10-5 victory over the Missoula Mavericks on May 21 in non-conference play, drew attention from across the country. With hand-sanitizing stations scattered across the venue and social-distancing reminders always within eyesight, Mother Nature nearly washed out the game. But the Mavs and Senators pushed through and officially marked the return of team sports to Montana.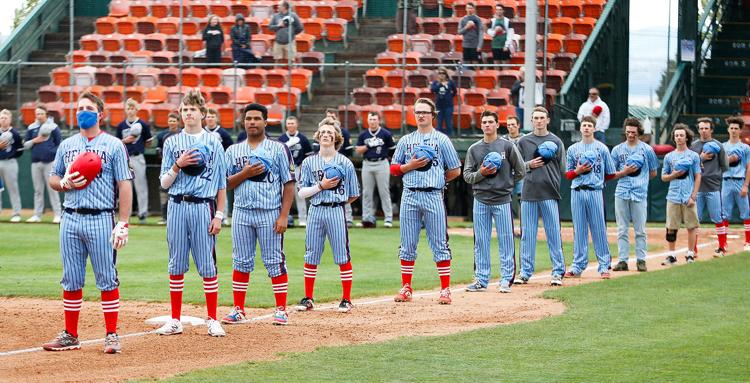 "In my mind that stands out because of the amount of work and effort that went into to actually playing baseball, and we were the first game in the state," Burnett says. "Just the attention that we had, not just from local media and fans, but also from national photographers. To me it was special just because the kids were back out on the field, playing baseball and it just kind of ... I don't know, it was just an awesome feeling to be out there and seeing those kids playing."
"It feels great to play again," Helena's All-Conference pitcher Cy Miller said after the game. "At first it was kind of nerve-racking because there was a ton of people here. But it was great that everyone wanted to come out and support us."
"I think that's where we really kind of, as a team, turned the corner and really started playing good baseball," Burnett says. "We were kind of hot and cold up to that point. That weekend it all just kind of clicked, and we started competing the way that I knew we were capable of. Kalispell's a great team and to be able to take three out of four from them and a chance to take all four, I think that was kind of when it clicked with the guys that, hey, we're a heck of a baseball team and we can compete with anybody out there."
In case there was any doubt that Helena was locked in, look no further than the Heroes Park Invitational in Bozeman. Despite a 9:30 p.m. start time, the Senators defeated the Yakima Pepsi Beetles 23-3 in the tournament championship on June 27.
"Anything that their guys threw us, we were just bashing it all over the yard," Burnett remembers. "To put up 23 runs against a good quality team in a championship game was pretty special."
Fast-forward to mid-July. Prior to a four-game conference series against the Billings Royals, Helena was 6-6 in league play as four teams were within reach of the No. 2 seed. The Senators earned the sweep Billings, rattling off four straight wins that would play a large part in helping them secure that second seed in the state tournament. Gavin Thennis, who was brought up from the Class A Reps mid-season, outpitched Royals ace Nick Eliason in the final game of that series.
"That was pretty special," Burnett says. "I'm not sure if our program has ever had a four-game sweep of the Royals and to do it in conference games, and three of the four games were tightly contested games that came down the wire. We had Gavin Thennis throw, he battled against one of the top pitchers in the state. To see a sophomore get the ball in that situation and just watch him compete the way he did, that really got us kind of solidified, I would say in our team's mind that, 'hey, we're going to be a force to be reckoned with come State Tournament.'"
Even though the state tournament ended in heartbreak, it turns out there were some spectacular moments leading up to that final game where the Helena upperclassmen stepped up and led the way.
"We had great pitching every single game that we played there," Burnett said. "I can't speak highly enough of how well our pitchers competed, and we didn't hit the best in the state tournament. I would say our bats weren't quite what they were capable of, but man, those pitchers just kept us close in every game and gave us a chance to win. That's our junior and senior leadership."
Some of those outings included a complete-game shutout of the Royals in a loser-out game by Chase Nielsen in what was likely the final game on the mound for his baseball career.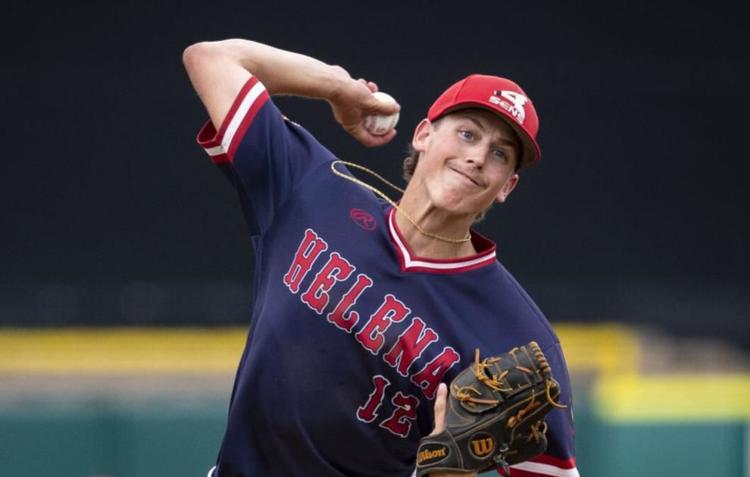 "I'm a senior and not planning on playing in college, and I figured I'd go out and give it all I've got," Nielsen said after the game.
Then, of course, there was the combined no-hitter against Great Falls by Cy Miller and Tyler Tenney to kick off the tournament.
"I'm always going to remember this senior class, not just good baseball players, but great students and great citizens," Burnett says. "I think they represent the Helena (Senators) very well. We got nothing but compliments all weekend and really all season about just how good a kids they are. So, we're excited that they not only represented us well on the field, but off the field as well."
Looking forward to next season, eligibility-wise, the Senators are in decent shape. In addition to Nielsen, Helena will lose Peyton Witham, Brady Anderson, Matt Krieger, Grayson Struble and Michael Hurlbert. Everyone else, including all-state selection Ethan Keintz, can return.